Vegan Valentine's Day Treats in Sacramento
published on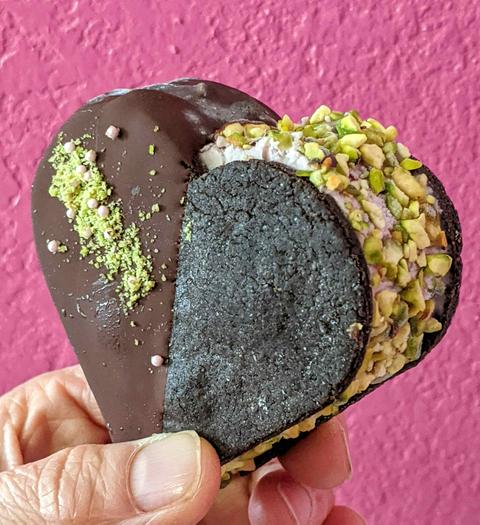 Sometimes it can be difficult to think of what to do for Valentine's Day or Galentine's Day. This isn't a problem I encounter often because I LOVE making heart shaped foods, but I know not everyone wants to spend an entire weekend in the kitchen. If you're one of those people who doesn't have a romantic relationship with your kitchen, then this list is for you.
I have purposely not included any restaurant chains or mail order ideas, because in addition to supporting vegan businesses, I also think it's important to support your local small businesses.
This list of cute vegan food you can order for takeout this February 14 is limited to the greater Sacramento area since this is my first Valentine's Day living in Roseville. If you're looking for this type of information in other cities, let me know, and I might be able to put you in touch with someone near you who would know (us heart-shaped-food-loving peeps have a secret club, haha).
Please note that this post is not sponsored, nor does it include any affiliate links. I'm simply trying to provide something useful for anyone who, like me, likes to use any excuse to celebrate with food.
NoMoo Foods
NoMoo Foods is an all-vegan spot that opened within the past year in Sacramento. For Valentine's Day this year, they'll be offering heart shaped empanadas!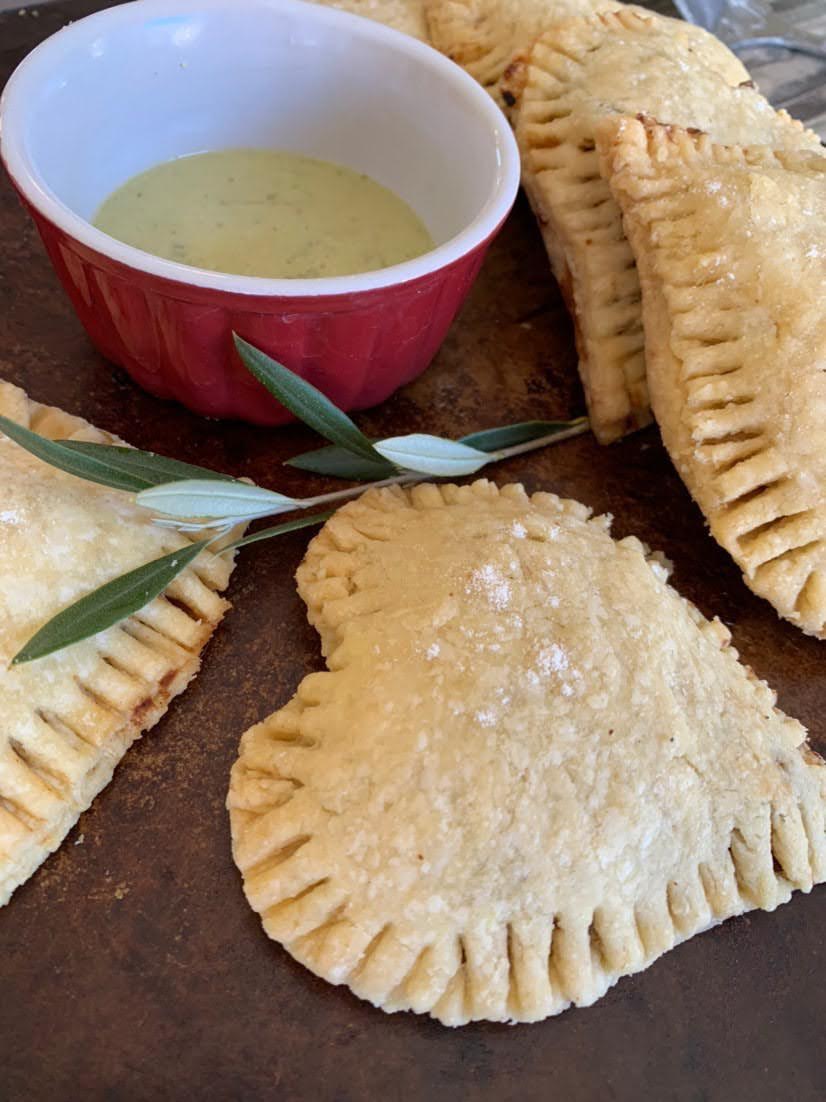 They'll have a limited supply so get over there and pick some up before they're all gone!
Conscious Creamery
Conscious Creamery is an all-vegan gelato company that sells their ice cream in a variety of establishments, but I heard they'll be opening their own scoop shop soon. Until then, they deliver to the greater Sacramento area (for free!), as long as your order is over $30. I live in outer Roseville, and they even deliver as far as me! They posted their adorable heart shaped gelato cookie sandwiches on instagram in early February and they've already sold out! But fear not, they're making another batch of them, and hopefully they'll last until Valentine's Day this time.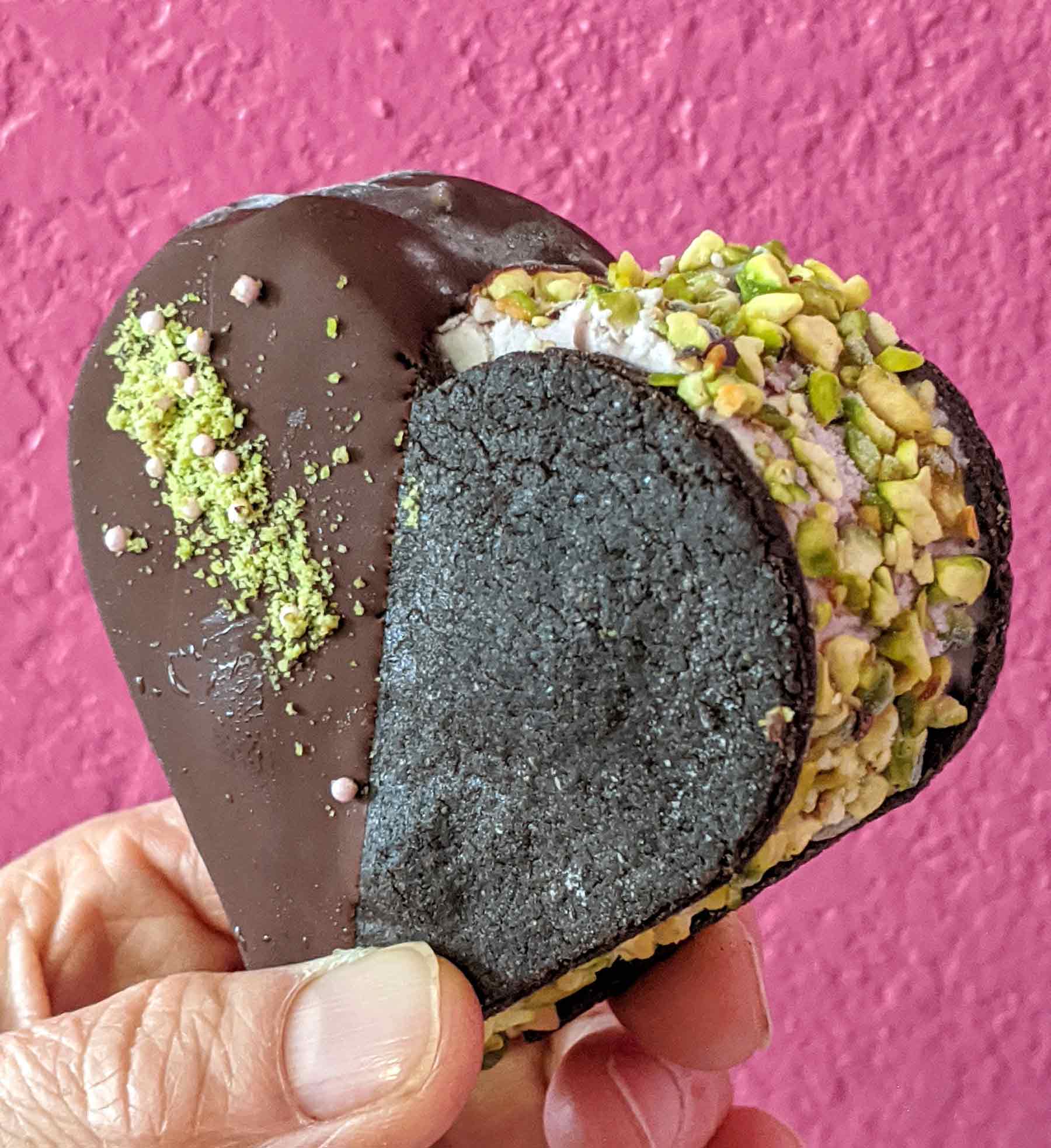 They're even offering 10% off your order if you use the code SHARETHEGELATOLOVE10 when you place your order.
Zest Kitchen
Zest Kitchen is an all-vegan restaurant in Rocklin, CA that offers curbside pickup. On Valentine's Day, they'll be offering heart shaped pancakes! The flavor of the pancakes will be….cookies and cream!!!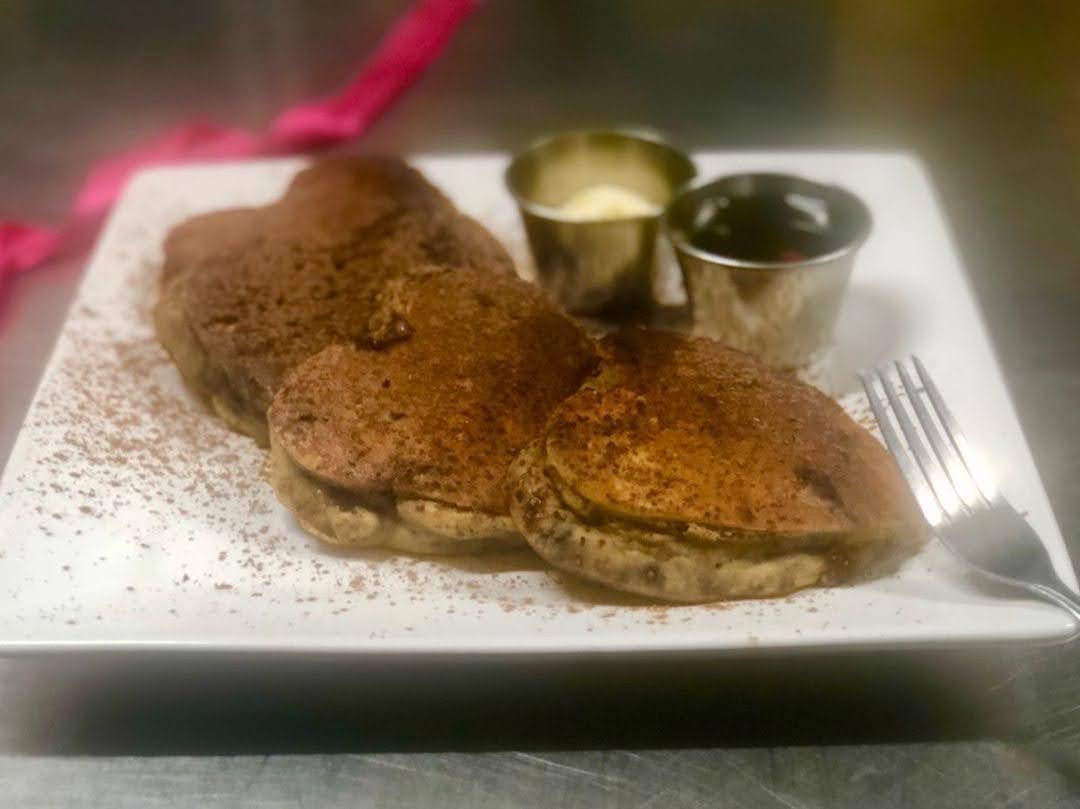 Zest is also selling boxes of organic truffles and one of them is heart shaped.
Mud Pie Stand
Mud Pie Stand is an all vegan bakery that doesn't yet have a store front. You place your order through their website, and they have a webpage with pickup instructions. Some of the items I would recommend for Valentine's Day are the heart shaped sugar cookies and the conversation cupcakes, which can be customized to have any message you request! I'm thinking Pet Me or Scratch Me. What would you get?
The Junk Food Vegan
I stumbled upon the IG account anotherjunkfoodvegan when I first moved here and was looking for Sacramento vegans. And it turns out, Tyra also makes food to sell! You can order through this webpage and on the checkout screen, it adds in the delivery cost, which is totally reasonable, btw. Delivery for the Valentine's Menu is available on Saturday or Sunday February 13 or 14.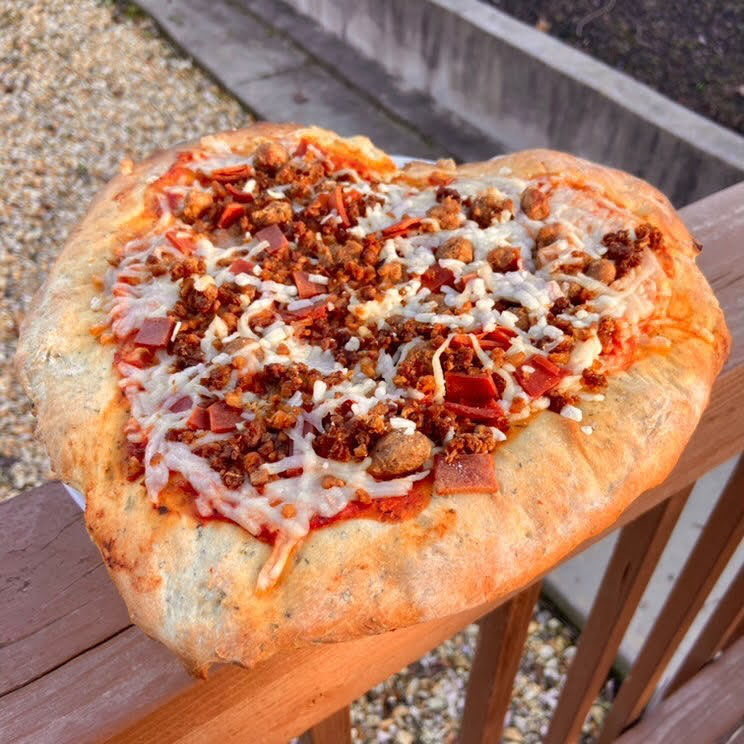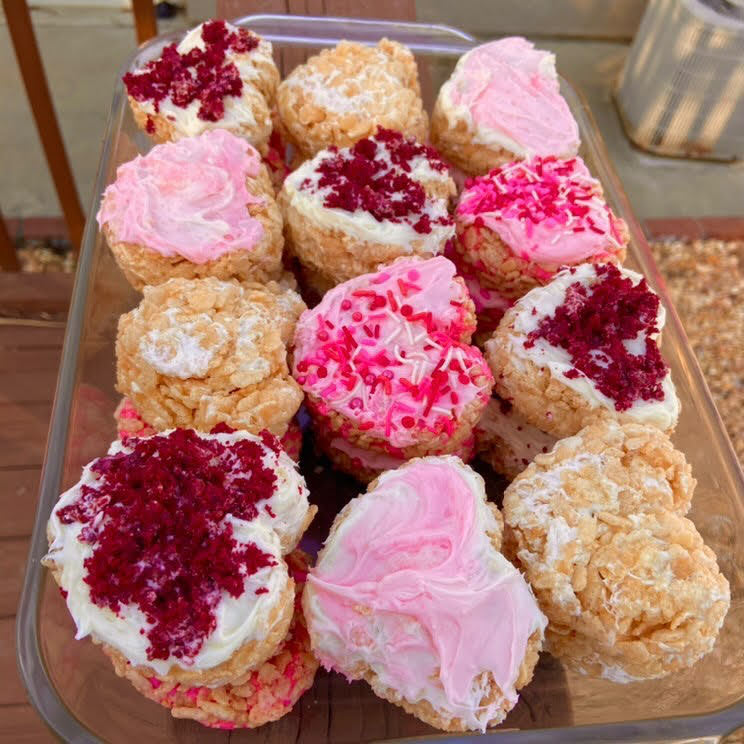 I would recommend the heart shaped meat lovers pizza and the heart shaped rice krispie treats. The pizza comes frozen with reheating instructions.
The Burger Patch
The Burger Patch is an all-vegan fast food joint. There's one in Davis and one in Sac. Both locations will have a pink strawberry shake available on Valentine's Day.
The Dancer's Pantry
I've never been the girl who likes to receive flowers. I like seeing flowers in the neghborhood when I walk around. But I don't like watching them die in my house. The Dancer's Pantry is selling vegan cheese bouquets for Valentine's Day, and that is a bouquet I can get excited about.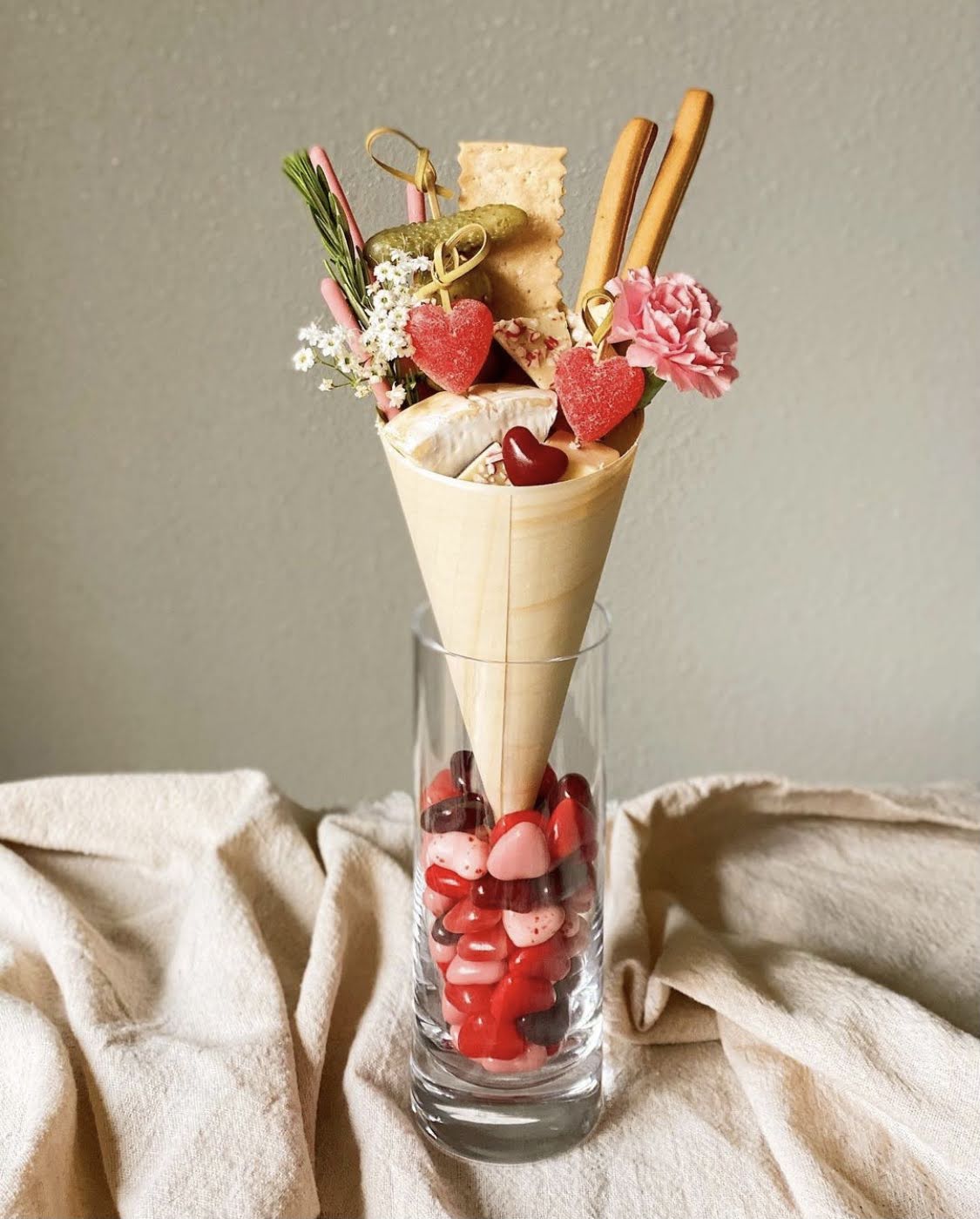 They're $15 each and can be pre-ordered now for pickup on Valentine's Day.
Family Donuts & Deli
Family Donuts & Deli is a donut shop similar to Ronald's in Las Vegas, where you'd never know they had vegan donuts, if you didn't know from the vegan community. Unlike Ronald's, they only have vegan donuts on weekends. But like Ronald's, not all of the weekend donuts are vegan, so make sure you ask.
For the month of February, if you call Family Donuts in advance and order a dozen heart shaped vegan donuts, they will make them for you! I recommend the boston cream doughnuts.
♡ ♡ ♡ ♡ ♡ ♡ ♡ ♡ ♡ ♡
Do you know of other cute heart shaped or pink foods that I should add to my list? Message me!
♡ ♡ ♡ ♡ ♡ ♡ ♡ ♡ ♡ ♡
The following vegan spots aren't offering anything pink or heart shaped sadly, but I wanted to mention them anyway since they're both offering prix fixe menus, special for Valentine's Day.
Good Vibes Vegan Cafe
Good Vibes are delivering a meal for 2 of lasagna, salad, and garlic bread, and their delivery radius includes Sacramento, Elk Grove, Carmichael, Citrus Heights, Rancho Cordova, Natomas, East Sac, West Sac, North Highlands, Fair Oaks, Folsom, & Roseville so I thought it was worth mentioning for those of you who are playing it safe and staying home. The delivery window on Valentine's Day is from 11am-4pm, and the meal comes with instructions on reheating it.
Crazy Rabbit Kitchen
Crazy Rabbit Kitchen are also offering a meal for 2, but the menu is a bit fancier and it includes dessert. Unfortunately, delivery is not an option, so your meal would need to be picked up from their popup at Porchlight Brewing on February 14.
♡ ♡ ♡ ♡ ♡ ♡ ♡ ♡ ♡ ♡