Gingerbread Ice Cream Truck
published on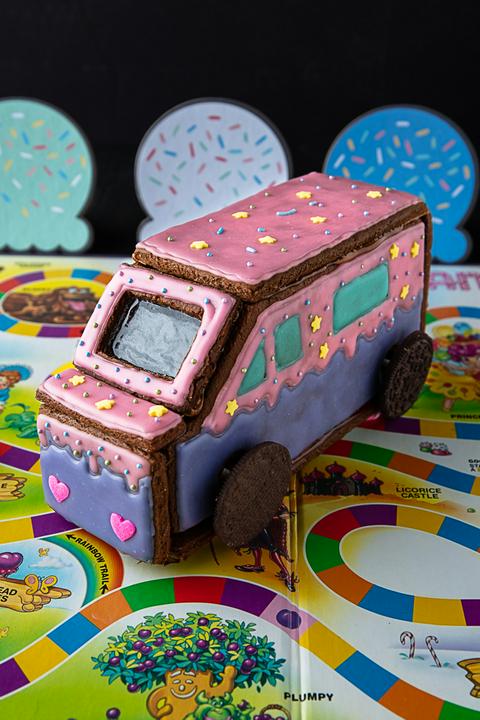 Are you ready to level up your gingerbread sculpting? Bored of building gingerbread houses year after year? Then this gingerbread truck is just what you've been looking for.
This 30-page ebook is the very first ebook I've ever written!!! Here is everything it includes.
a list of supplies needed, including alternatives for things you might not have
a list of ingredients you'll need, including alternatives for things you might not have
vegan recipes for gingerbread, decorating icing, and the glue that holds it together
templates for all the pieces you'll need to cut from your gingerbread dough
instructions for making the gingerbread, cutting out all the pieces, and baking them
instructions for how to make the decorating icing and how to decorate each piece using the icing
instructions for assembling the truck, including pictures
options for certain steps to be easier or more challenging, depending on your skill level
a link to a private youtube video walking you through the process
This project is fun to do with family, friends, or even by yourself. You can work on it during a long holiday weekend or in the evenings after it gets dark. The pattern and instructions are versatile, so you can reuse them for future years. This is especially useful if you want to make different kinds of trucks. I've used this pattern to make a water truck for a friend, but my ice cream truck is by far my favorite.
You can even put a boba cup on top and make it into a boba truck.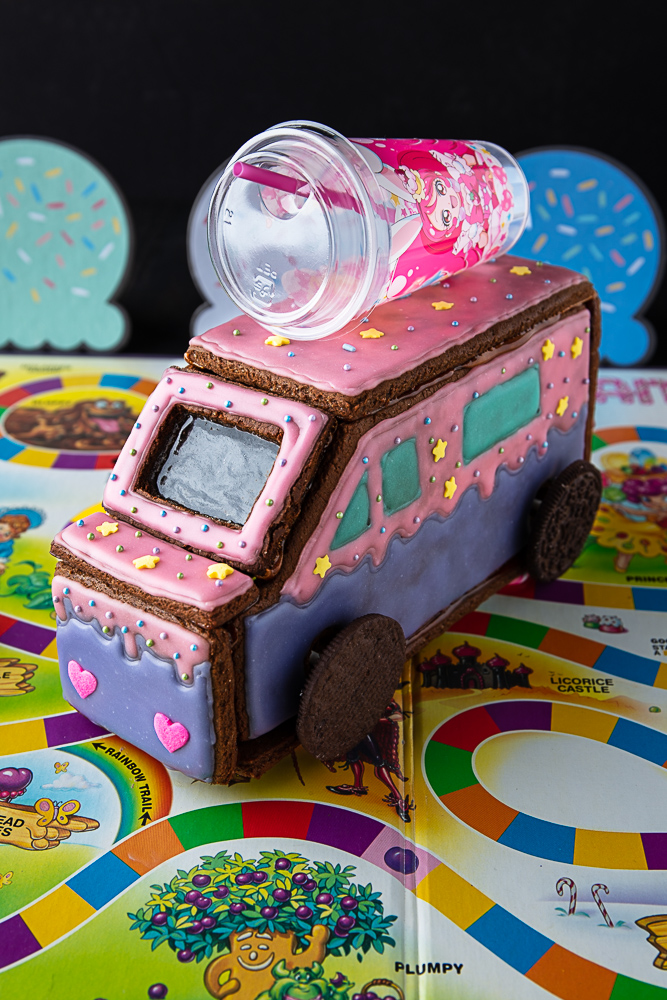 At only $1, this ebook is a low-risk purchase, but if you have any questions about it before you buy it, feel free to email me.
How To Buy This Ebook
To purchase this ebook, venmo $1 to me at @vegandollhouse and use the book emoji. Once you've sent the payment, please email me your venmo name, and I will send you the ebook right away.
If you don't have venmo, you can use paypal (I'm @vegandollhouse there too). If you use paypal, make sure you send the payment using the friends and family method. If you refuse to call me your friend (so mean, haha), the price will be $1.55 to cover the paypal fees.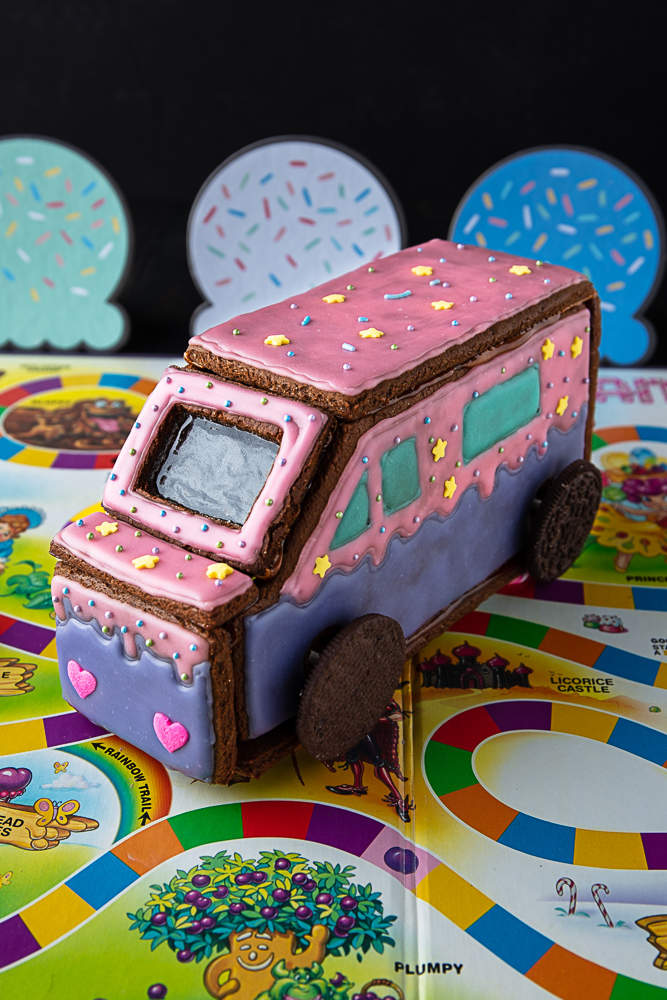 If you're looking for a unique gingerbread project that's even more challenging, you might like my gingerbread carousel.
☆☆☆☆☆☆☆☆☆☆
This post offers the option to purchase my first ever ebook for $1. This means that I will collect your email address in order to send you your ebook. I will not share your email address with anyone. Read more about my privacy policy here.
☆☆☆☆☆☆☆☆☆☆
My ice cream truck is currently part of a downtown Sunnyvale mini gingerbread village that will be on display at the Sunnyvale library.