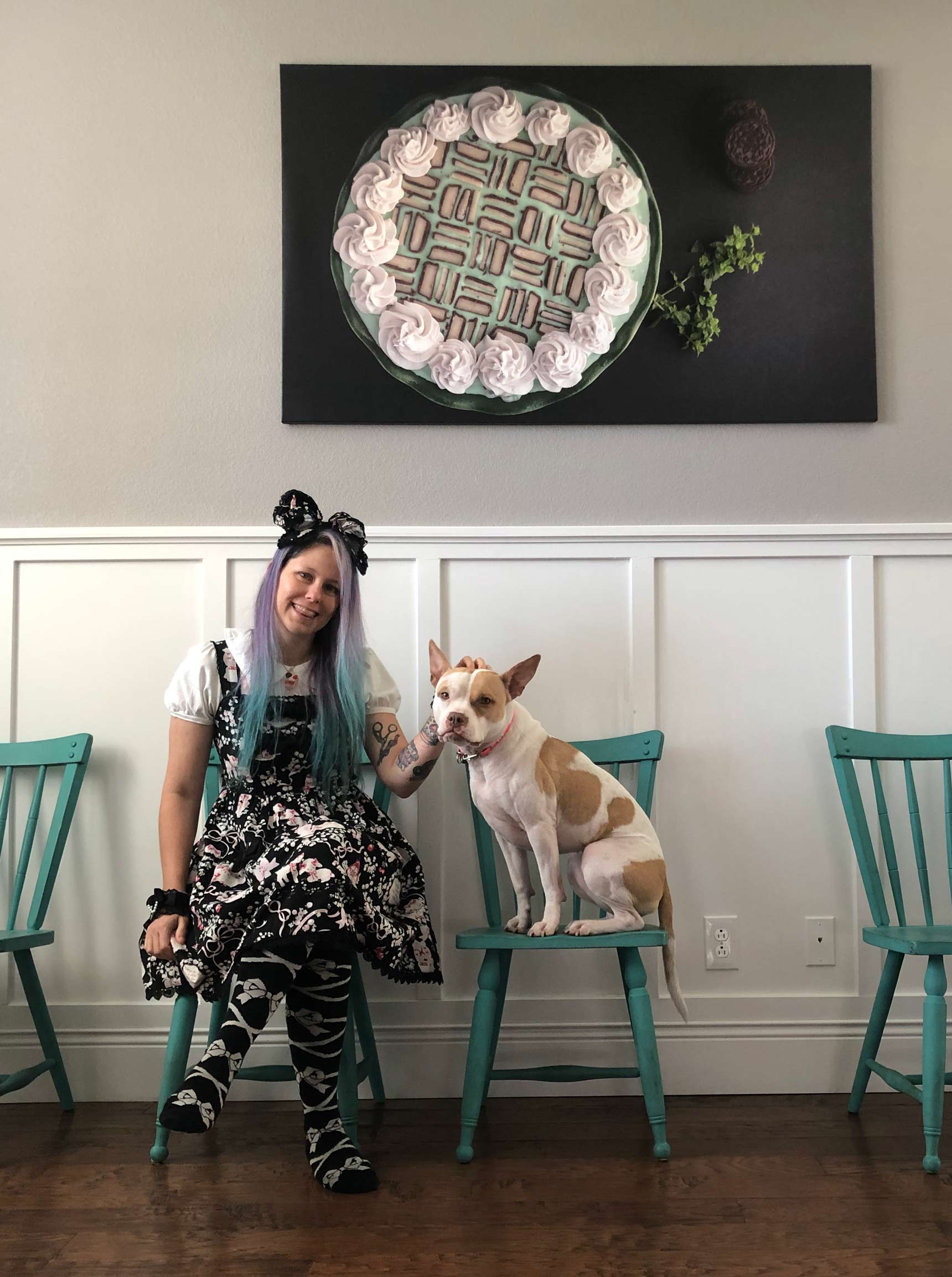 Robin
Hi, I'm Robin, the creator of the Vegan Dollhouse.
I discovered veganism through some vegan straightedge friends I made in the punk scene in the 1990's. I finally made my own transition to veganism in the summer of 1999 while visiting a PETA booth at the Warped Tour where I learned about the abuse that animals endure in factory farms.
Still a punk at heart, my love for the kawaii aesthetic started with an interest in the gothic lolita subculture that I was introduced to in 2004, when I saw Kamikaze Girls in the movie theatre with Amy, founder of Sugarpill makeup.
The San Francisco bay area will always be my forever home, but I recently moved to the Sacramento area so I could have the kitchen of my dreams. I'm inspired by pastel colors, cute dogs, and DIY everything.
I spend my time decorating food, making clothes, organizing events (like vegan prom & tea parties), and live streaming.
Do you get any value from this website? You can contribute here.
Features
Featured on world of vegan
Interview with super cute kawaii
Guest post on Collards & Cowgirls
Foodgawker gallery
One Green Planet gallery
Dolls & Doughnuts was a vegan podcast I cohosted for around 5 years.
Contact Me
Link to all my social channels or email me using the icons below. I LOVE hearing from people, so please reach out!