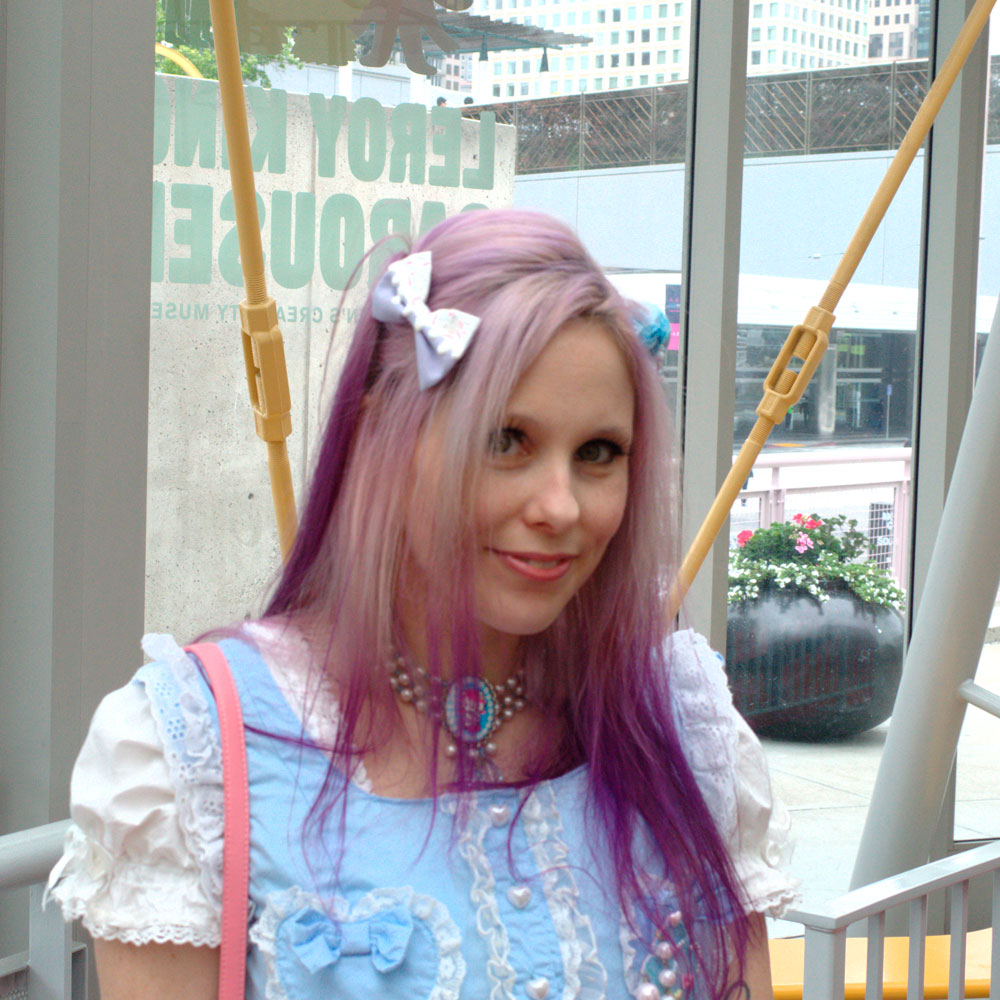 Robin
My kawaii vegan lifestyle started 19 years ago when I learned about the abuse that animals endure in factory farms. The Vegan Dollhouse is powered by my love for animals, cute things, and lolita.
The San Francisco bay area will always be my forever home. I'm inspired by pastel colors, cute dogs, and DIY everything.
I spend my time decorating food, making clothes, podcasting at Dolls & Doughnuts, organizing events (like vegan prom & tea parties), and periscoping.
Do you get any value from this website? You can contribute here.
Features
Featured on world of vegan
Interview with super cute kawaii
Guest post on Collards & Cowgirls
Feed Feed gallery
Foodgawker gallery
One Green Planet gallery