Healthy Vegan Fridays #18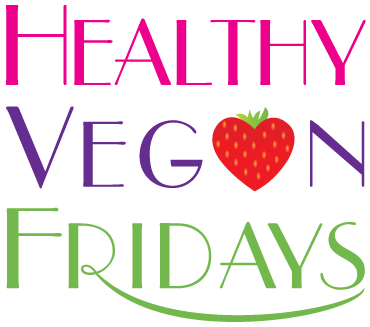 Happy Healthy Vegan Friday! My co-host Kimmy and I are hoping that there will be more Halloween-themed recipes in the next couple of weeks for us to try out. Kimmy has also lined up a giveaway for you for next week, so make sure to come back!
Here are the winning recipes that everyone voted for last week!
The top recipe was a kale chia smoothie recipe, but I hate chia seeds so I'm calling it a misvote, haha. Yes, I did say that I am a chia seed hater (I can see people unfollowing my blog as they read this). I don't dislike them for their taste, because I don't really think they taste like much. I hate them for their gross slimy consistency and their ability to get stuck in my teeth so good that swishing, rinsing, and even sometimes vigorous brushing cannot dislodge them to save a life. However, last weekend, I sent Isabelle into Jamba Juice to order the Great Greens juice for me that I always get, but I forgot to tell her to omit the chia. I forgot until I had already drank the entire thing!!! Apparently, you can't even tell that chia is in something when it's all blended up!
Your second favorite recipe last week was Figs Almond Custard Pie from Chitra's Healthy Kitchen
Figs are so good for you. I have a wild fig tree growing in the empty lot by my house. It was so prolific for a few weeks and now it's bone dry like an Ansel Adams print. I wonder if figs are still in season where Chitra lives.
Last weekend, I went to the San Francisco veg fest. Kimmy blogged about it and featured an outtake of me that should have been deleted, haha. Here's a picture that did make the cut. It's from OCD, a local vegan candy maker, and it's a chocolate covered caramel lollipop. Yes, you heard me correctly!
Alright, let's see what healthy vegan recipes you all have this week!