DIY Lazy Susan
published on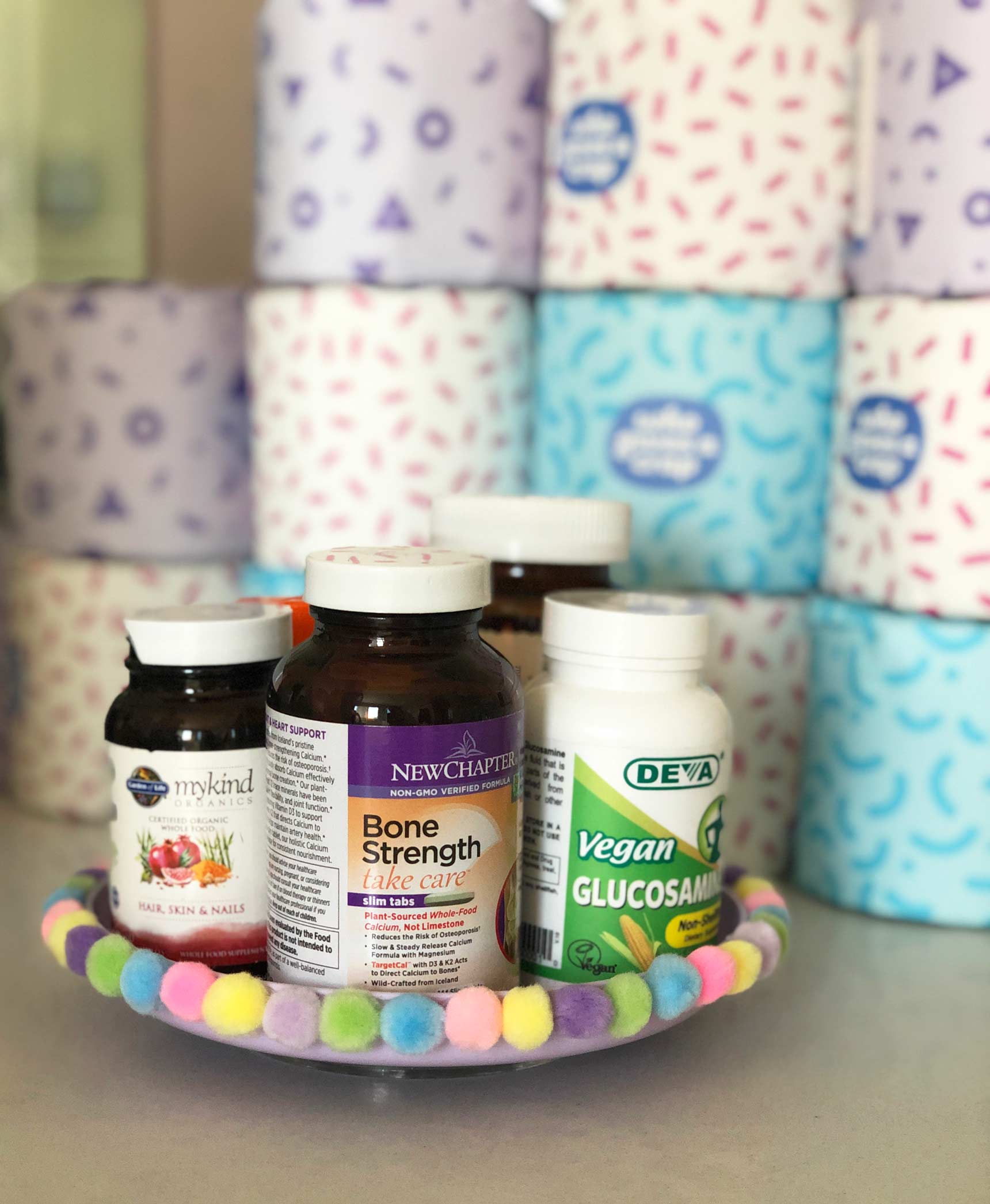 Does anyone else ever forget to take vitamins? I used to remember when it was a habit to take them with my smoothie every morning, but I got out of the habit, and just sort of stopped taking vitamins altogether. So, I decided the only way I would remember to take them is if I actually visually see them every day. For months, I had them in a box in my bathroom near where I keep my toothbrush, so that when I went to brush my teeth at night, I would see them and take them. In case you're wondering how terrible this looked, here's a visual.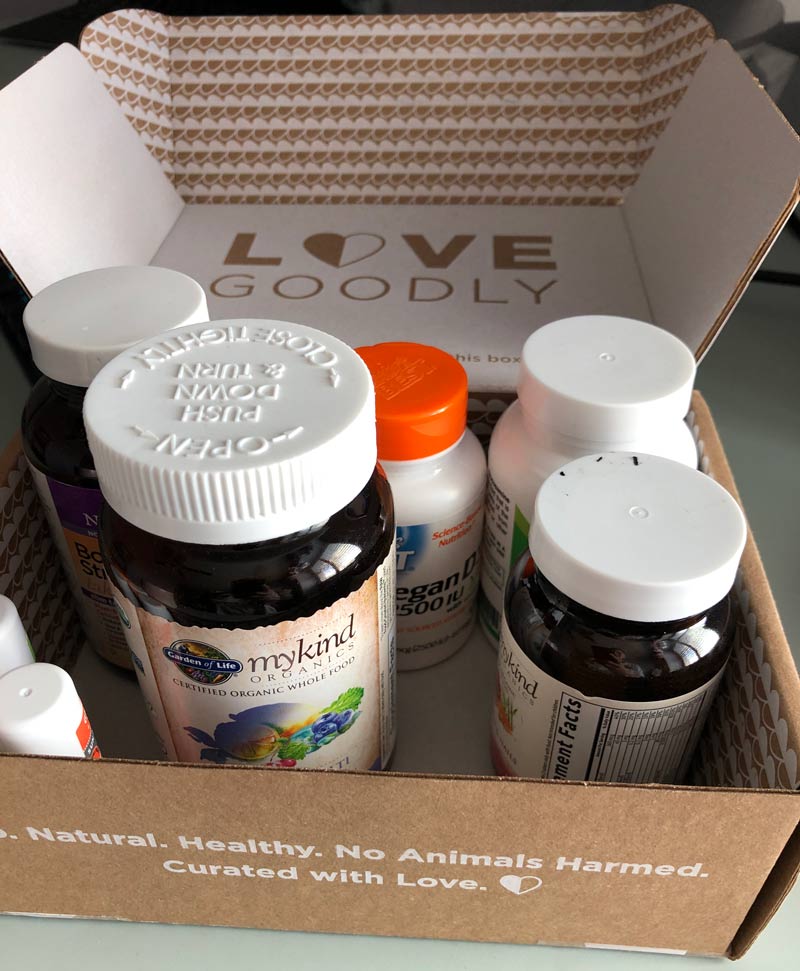 As someone who appreciates cute things, this was obviously making me cringe regularly. So, I finally searched etsy for a cute lazy susan or a kawaii lazy susan or a pastel lazy susan. Oddly, I was unable to find any. I'm being facetious. This is not odd. This is normal for me. It's because I have the style preference of a toddler, and I guess there's not a huge demand for toddler organizational devices (if only all toddlers were like Briana when she was a toddler).
However, my etsy search was rewarding in that it gave me the idea to make my own! It was in one of these dead-end etsy searches where I found the hardware needed to make your own diy lazy susan.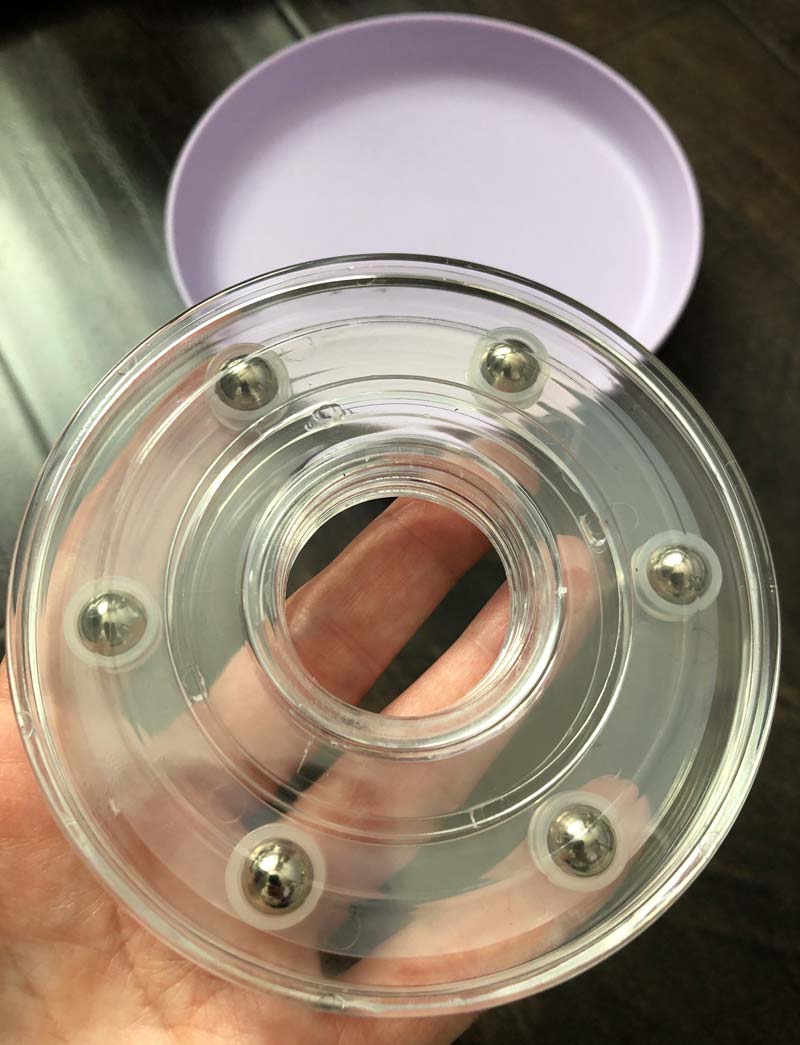 This project takes 15 minutes to complete if you add pom poms, and 5 minutes if you don't.
Supplies
All you need to make a lazy susan are 3 things.
A plate. I recommend getting one that has a lip so that when you spin your lazy susan, your vitamins (or spices or hair products or whatever you decide to keep on yours) don't fly off (like that time I flew off the merry-go-round as a child). I used this one from target.

Lazy susan hardware. I bought this one from etsy.

Glue. I used hot glue because I know it's vegan.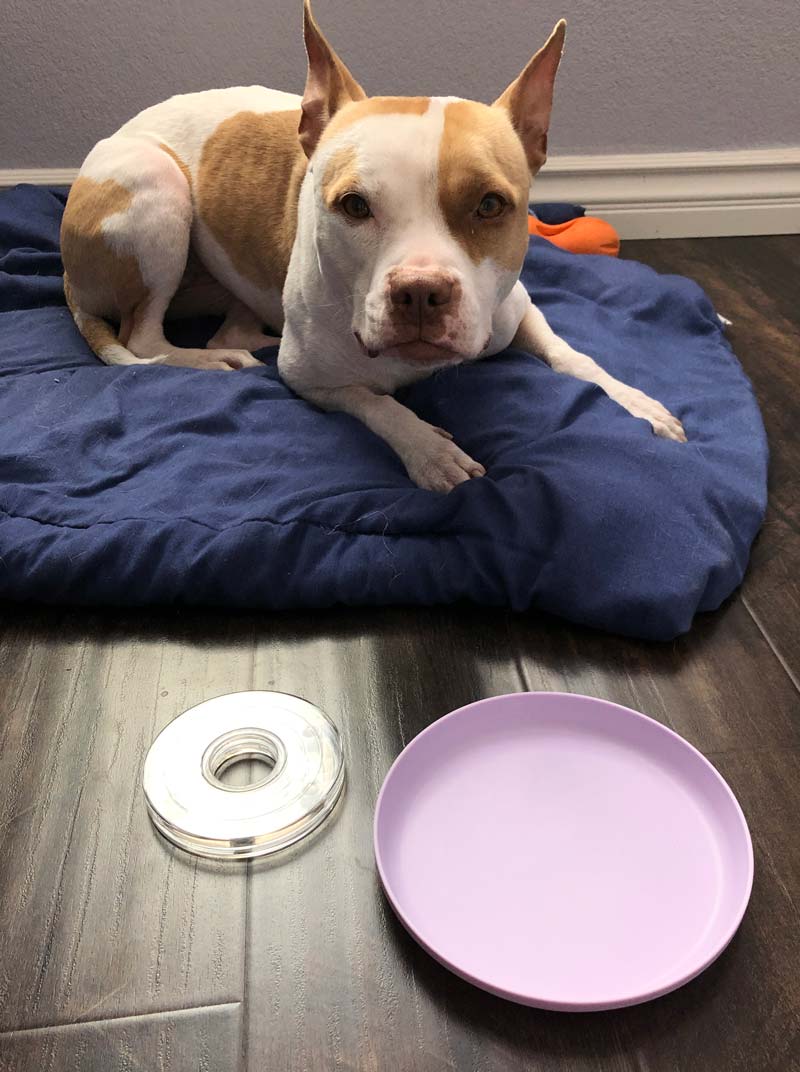 Directions
Squeeze a ring of hot glue around the center of the hardware ring. Err on the side of adding the glue closer to the outer edge, rather than the inner edge so you don't accidentally get glue in the mechanism that makes it spin. (Trust me, I speak from experience.)
Quickly press the glued side of the hardware onto the bottom of your plate IN THE CENTER. Hot glue is fabulous because it dries quickly, but this can also be stressful because you have to move fast. Pretend you're a cheetah…who likes to craft. It's super important to make sure it's in the center of the plate, otherwise when you spin it, it will look a little wonky.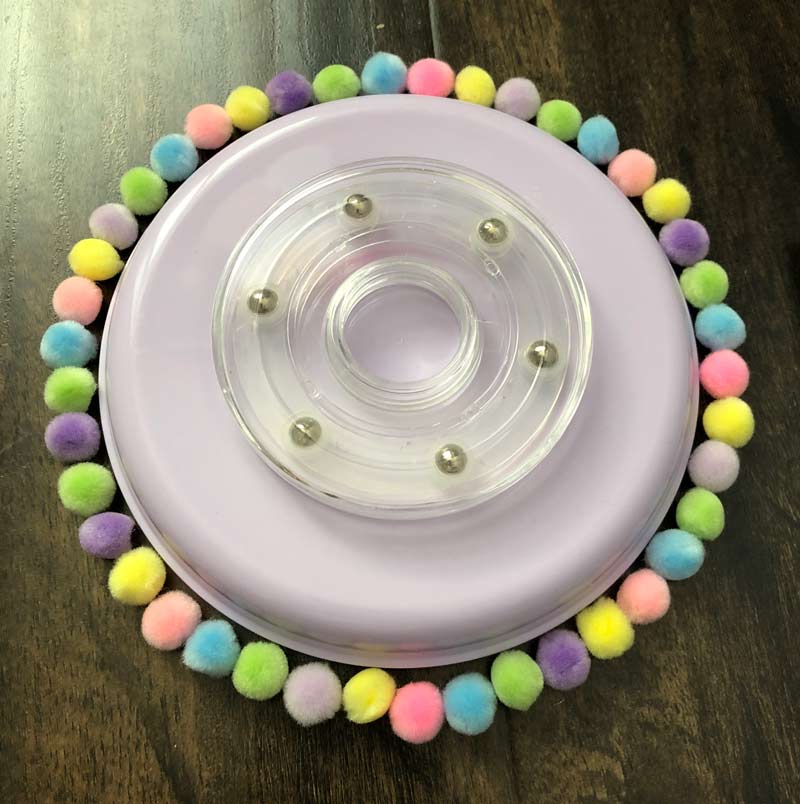 Optional: Decorate it if you want. Since my hot glue gun was already warmed up and ready for action, I opted to glue a ring of pom poms around the perimeter of mine. You can glue lace, bows, ribbon, beads, jewels, or anything you like. I happen to have a pom pom problem. If you've seen my pom pom scarf I made, you may already know about this shortcoming of mine.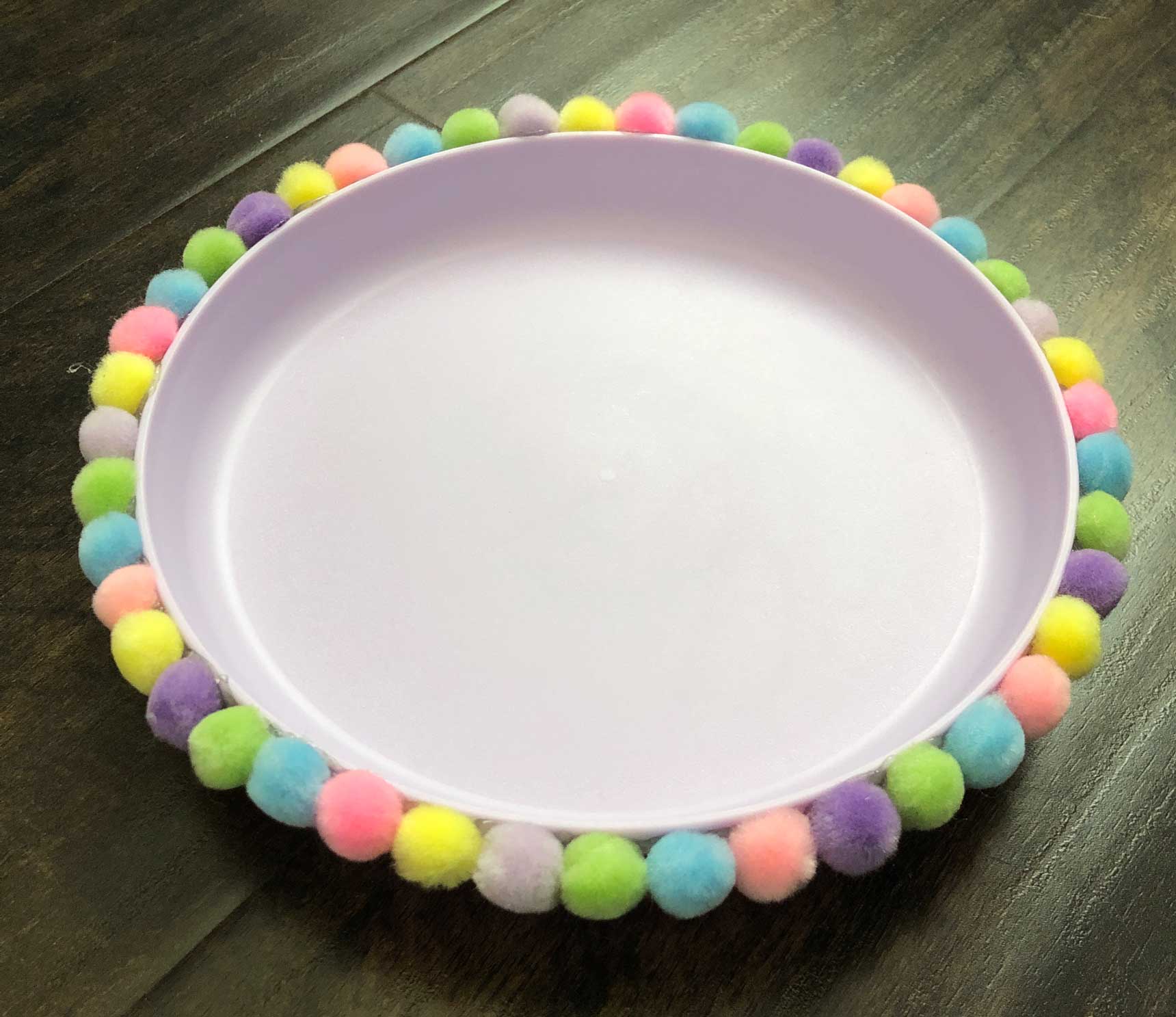 Put your vitamins on it, and take them for a whirl.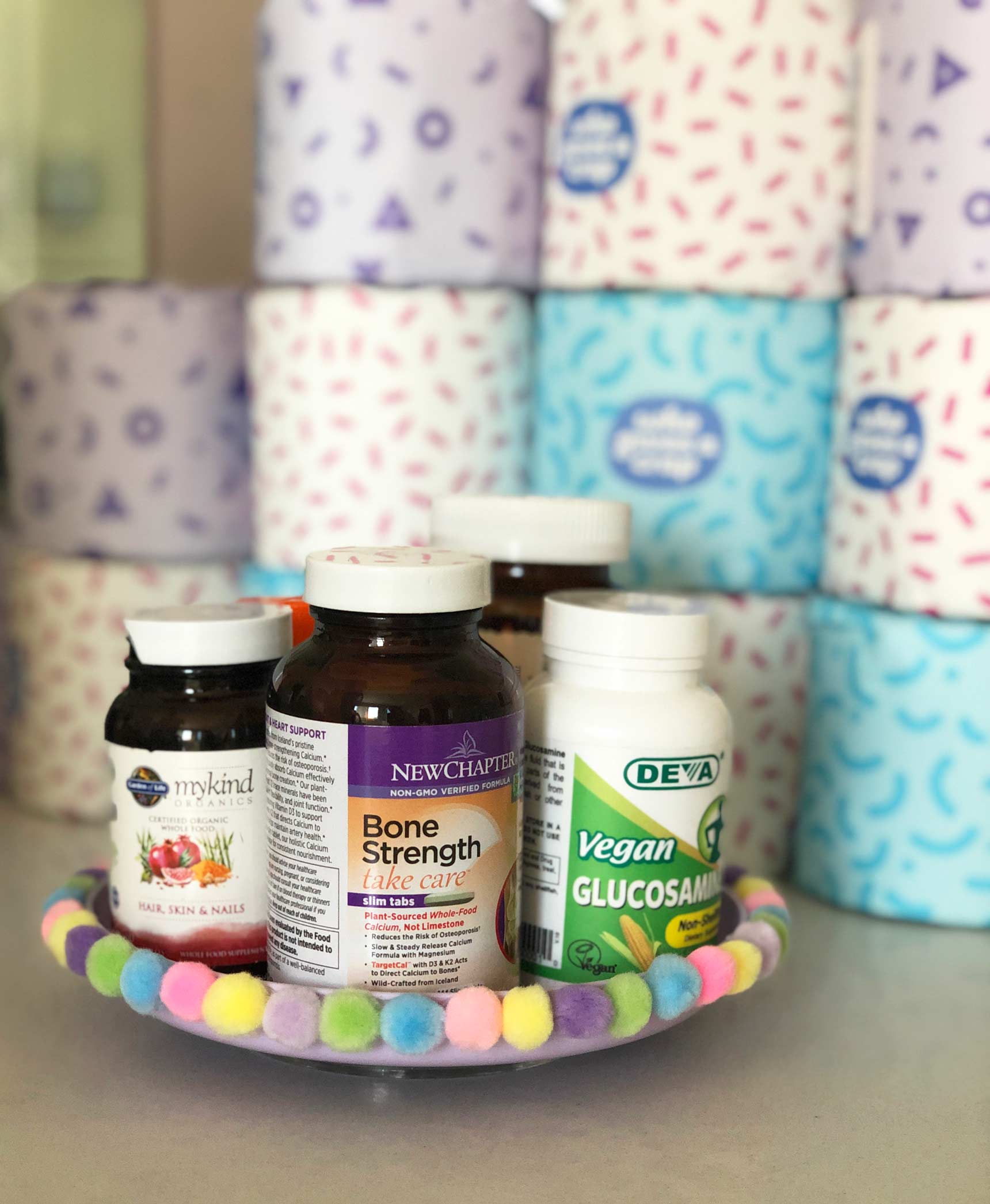 ☆☆☆☆☆☆☆☆☆☆