Witchcraft Birthday Celebration 2021
published on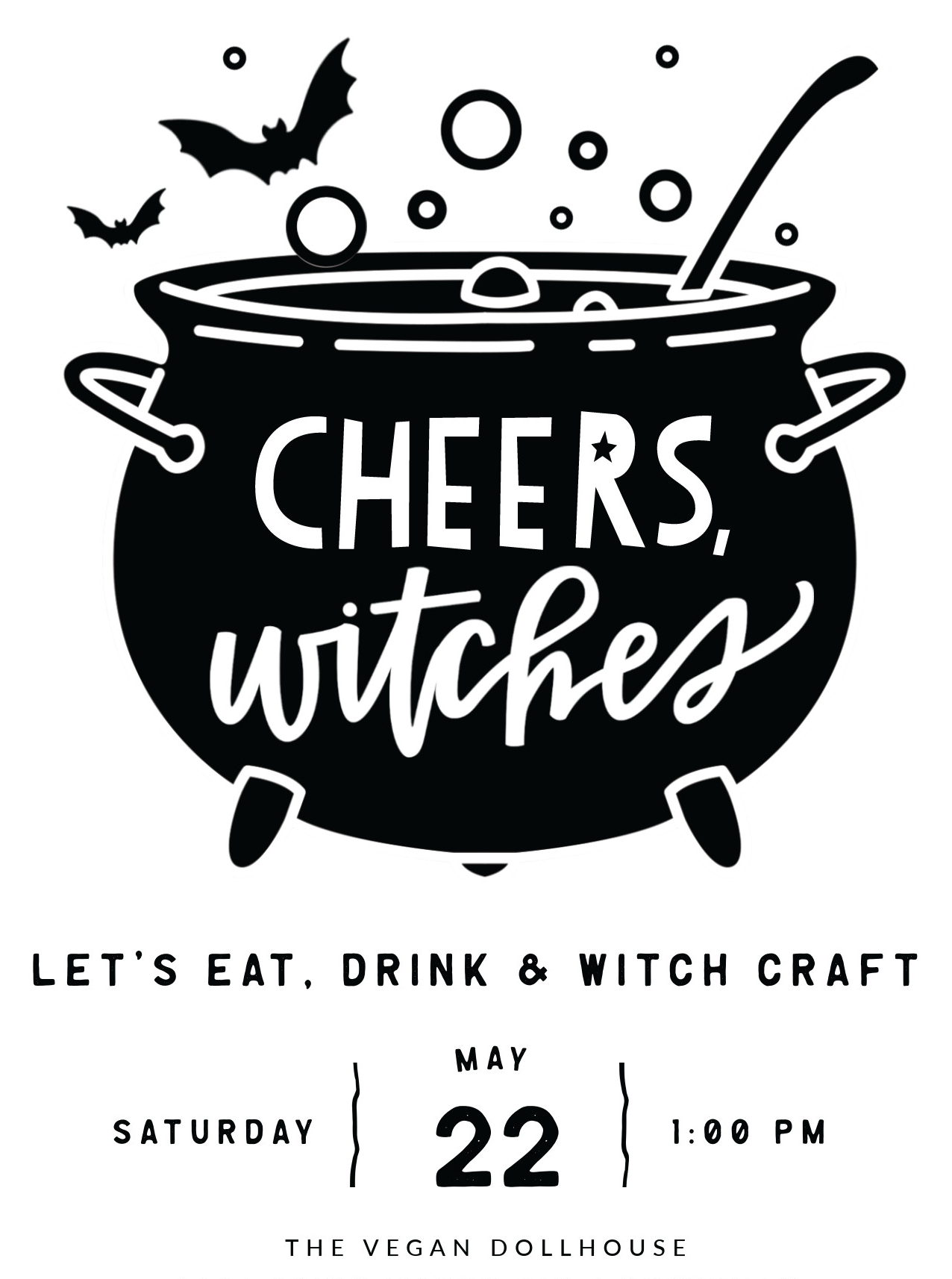 ♫ Listening to: Witchcraft by Graveyard Club ♫
I'm lucky that my birthday is only a day before World Goth Day. One year, this meant than my friends and I went to Disneyland for what used to be called Bats Day, but I think has since been discontinued sadly. This year, I'm celebrating with my coven of witches by having a Witchcraft Birthday Celebration.
If you like Halloween more than any other holiday or are secretly a goth on the inside, you might also want to check out my post from our Goth Kittens party a few Halloweens ago.
Witchcraft Menu of Horror D'oeuvres
All of the customized printables you see in this post are courtsey of Hostess With The Mostess. I'm doing a giveaway for a free one-year membership on my instagram page for my birthday, so if you're reading this and it's still May 2021, get over there and enter to win!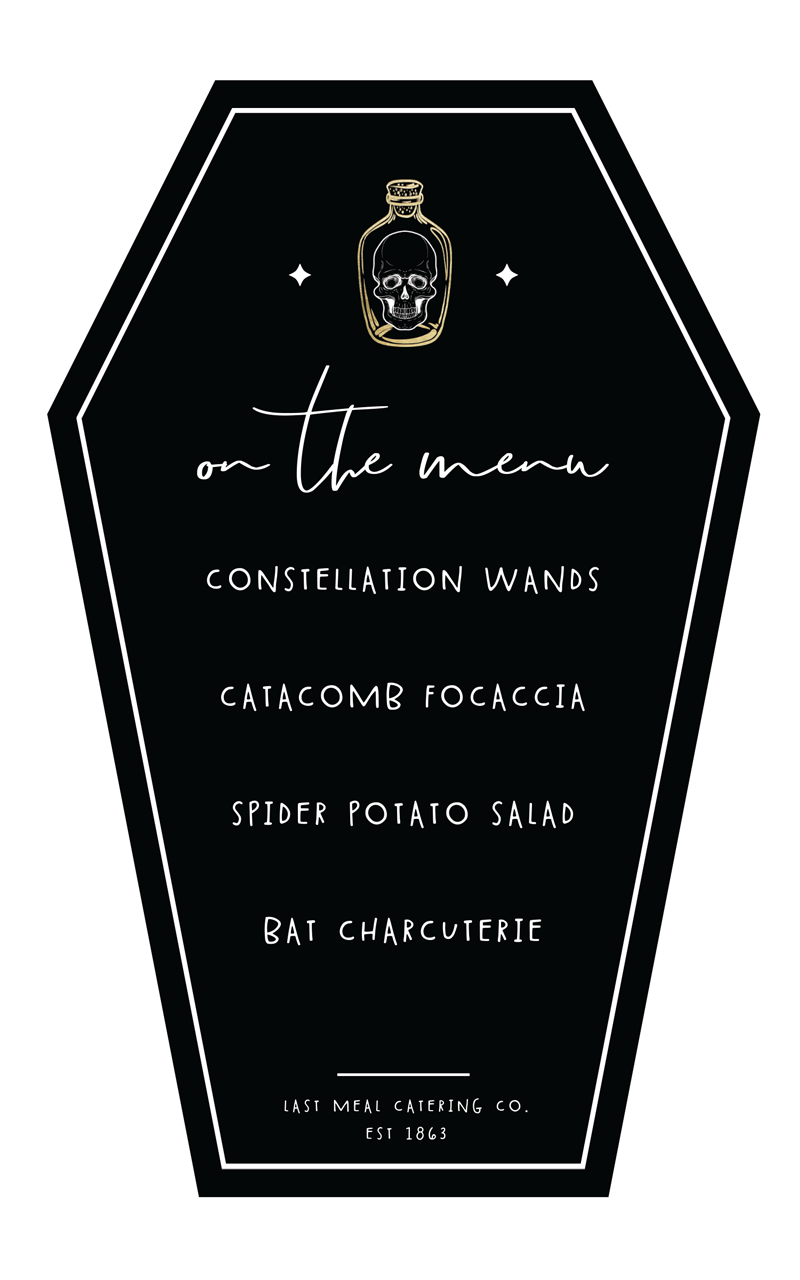 Constellation Wands
Every witch needs a magic wand, and if you can snack on your wand while you cast spells, then you're just being efficient.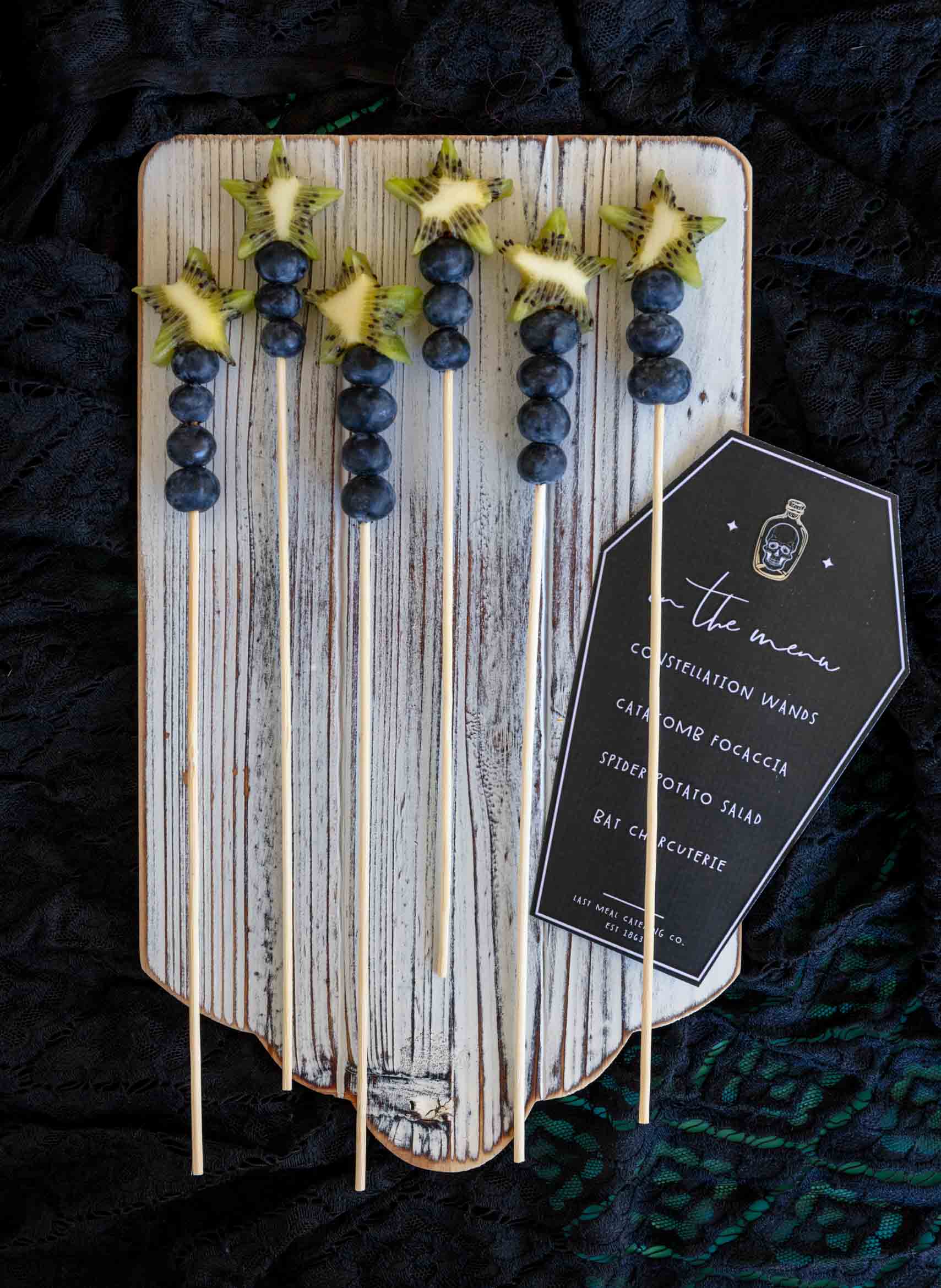 Catacomb Focaccia
I've been wanting to make these mushrooms skulls ever since I first saw them on Lori's instagram page. She's not vegan so we can't be best friends, but she makes the creepiest and spookiest foods! She had her mushroom skulls on a flatbread that she made with squid ink, but I found a no knead focaccia bread recipe that I love from A Virtual Vegan, and customized it to become spookicute (I added activated charcoal). I also topped my catacomb focaccia with fresh and dried herbs to make it extra yummy.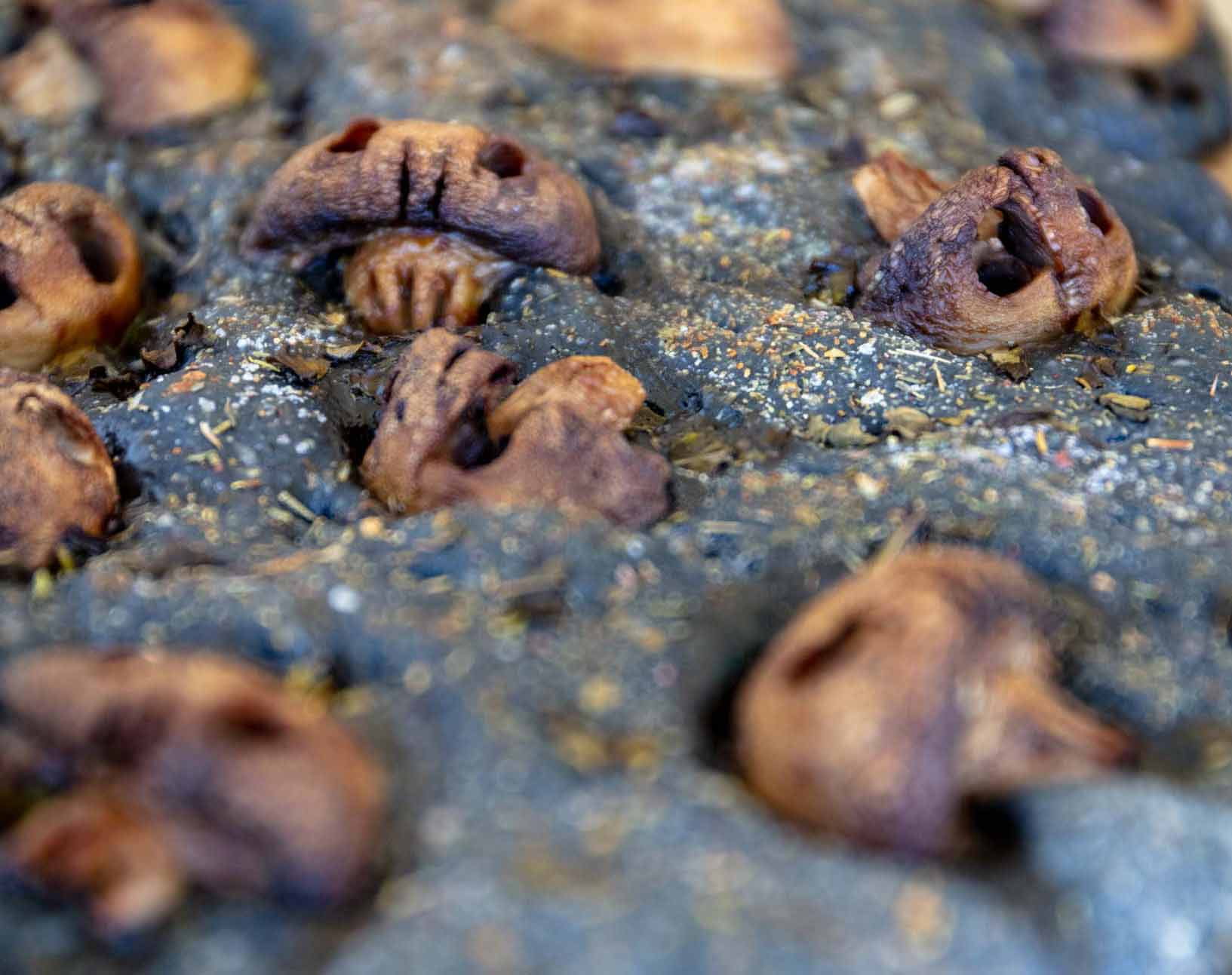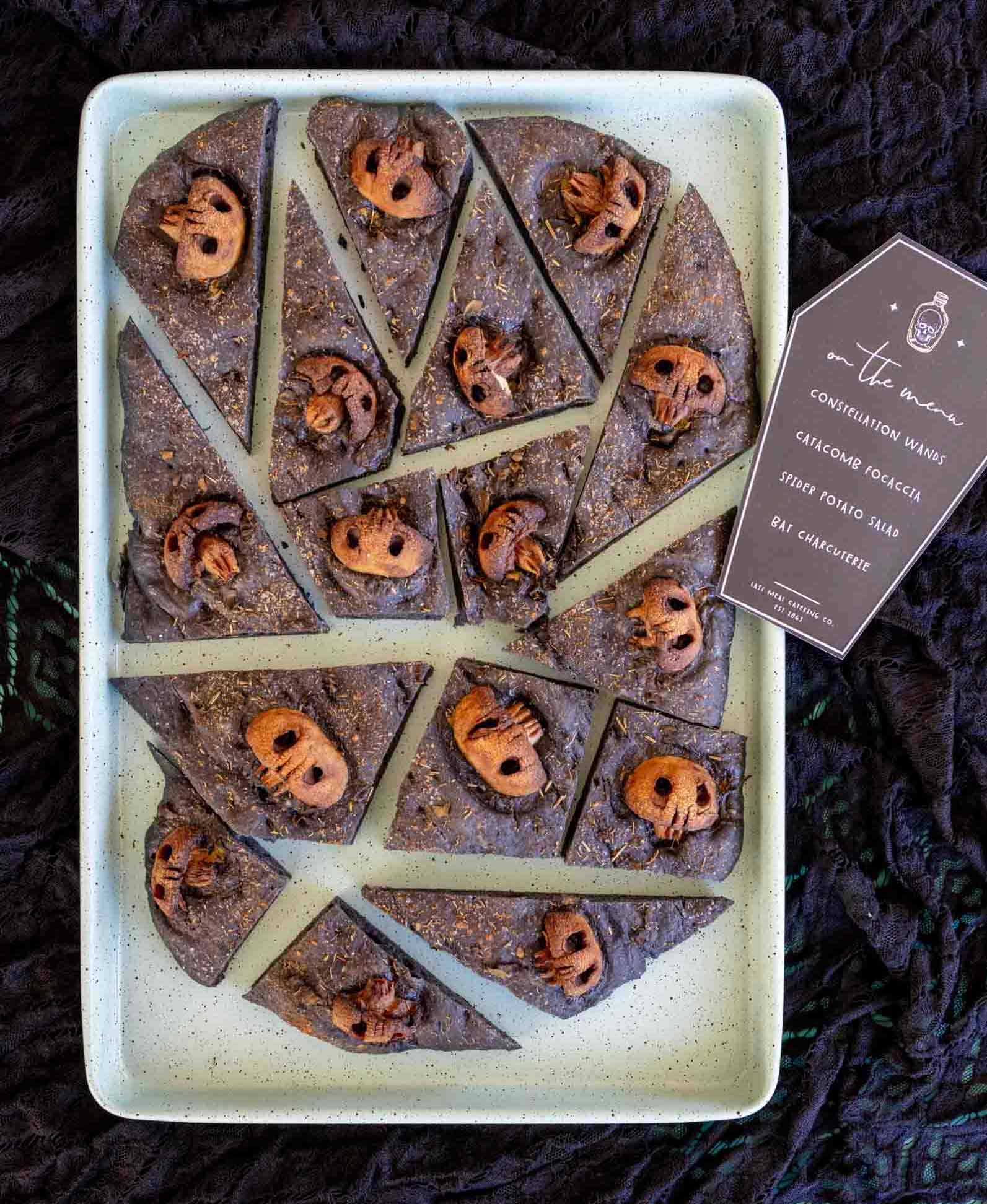 Spider Potato Salad
I wanted to use purple potatoes for this potato salad, but I never found any, so I had to make boring regular potato salad with olive and spaghetti spiders crawling in it.
If you want to make this, my potato salad recipe is here.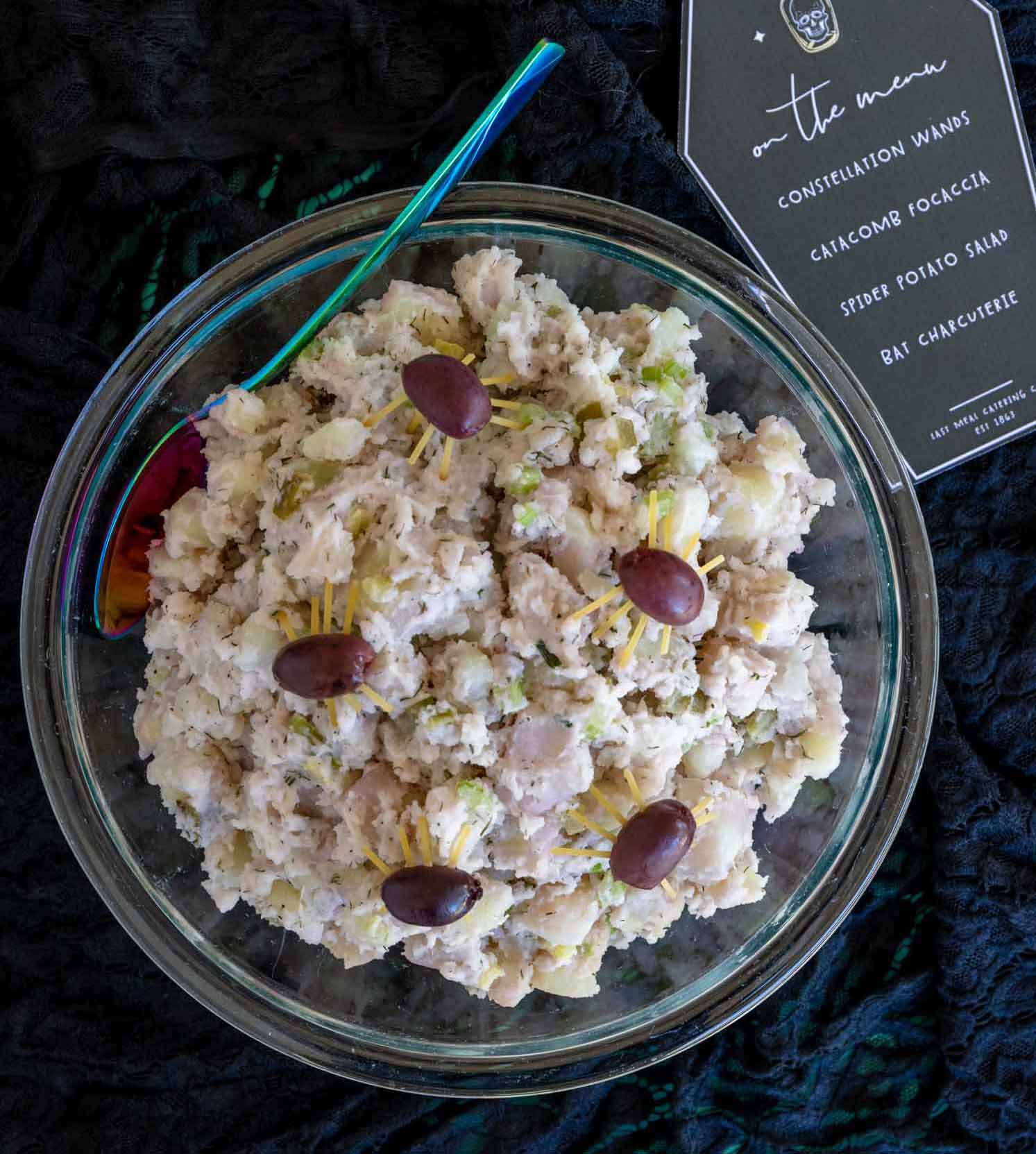 Bat Charcuterie
Ever since I got my Vegan Boards cookbook, I've been trying to incorporate more vegan charcuterie boards into my life.
Sadly, there are no goth or Halloween themed charcuterie boards in the book, but it still inspired me to make this bat charcuterie board with kalamata olives, violife cheese, and crackers.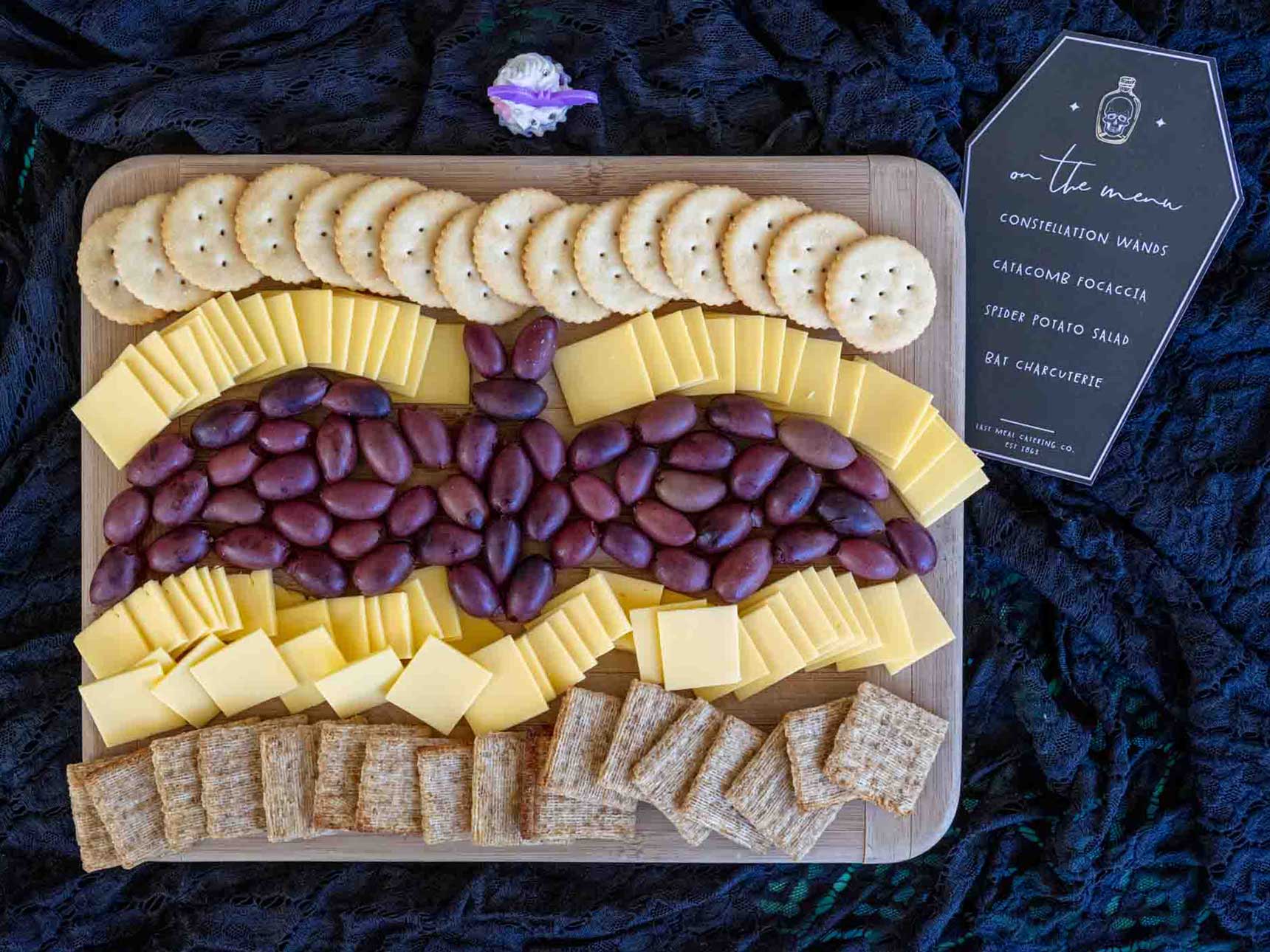 Elderflower Soda
Josipa has 4 elderflower plants in her front yard, so every year (oh, what a coincidence, it just so happens to be my birthday month), she harvests a whole lot of elderflowers and makes elderflower syrup to last her (and her friends and her family) for the entire year. She uses her elderflower syrups for all sorts of things (drinks, cakes, etc), but my favorite use is to mix it with sparkle water to make a refreshing soda.
Josipa is also the witch in our witchcraft circle with the most black cats, so this seemed like the perfect label for her elderflower soda.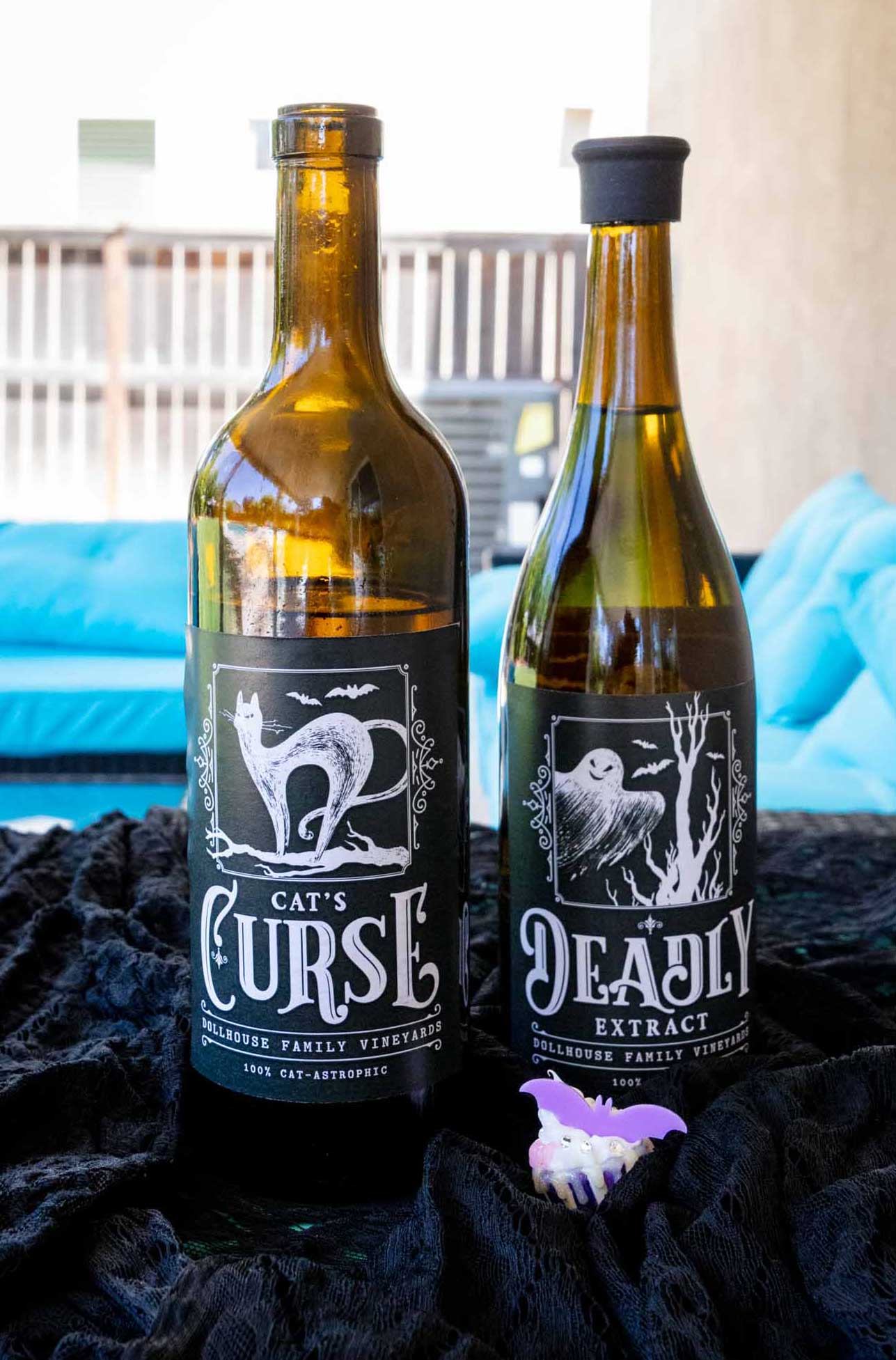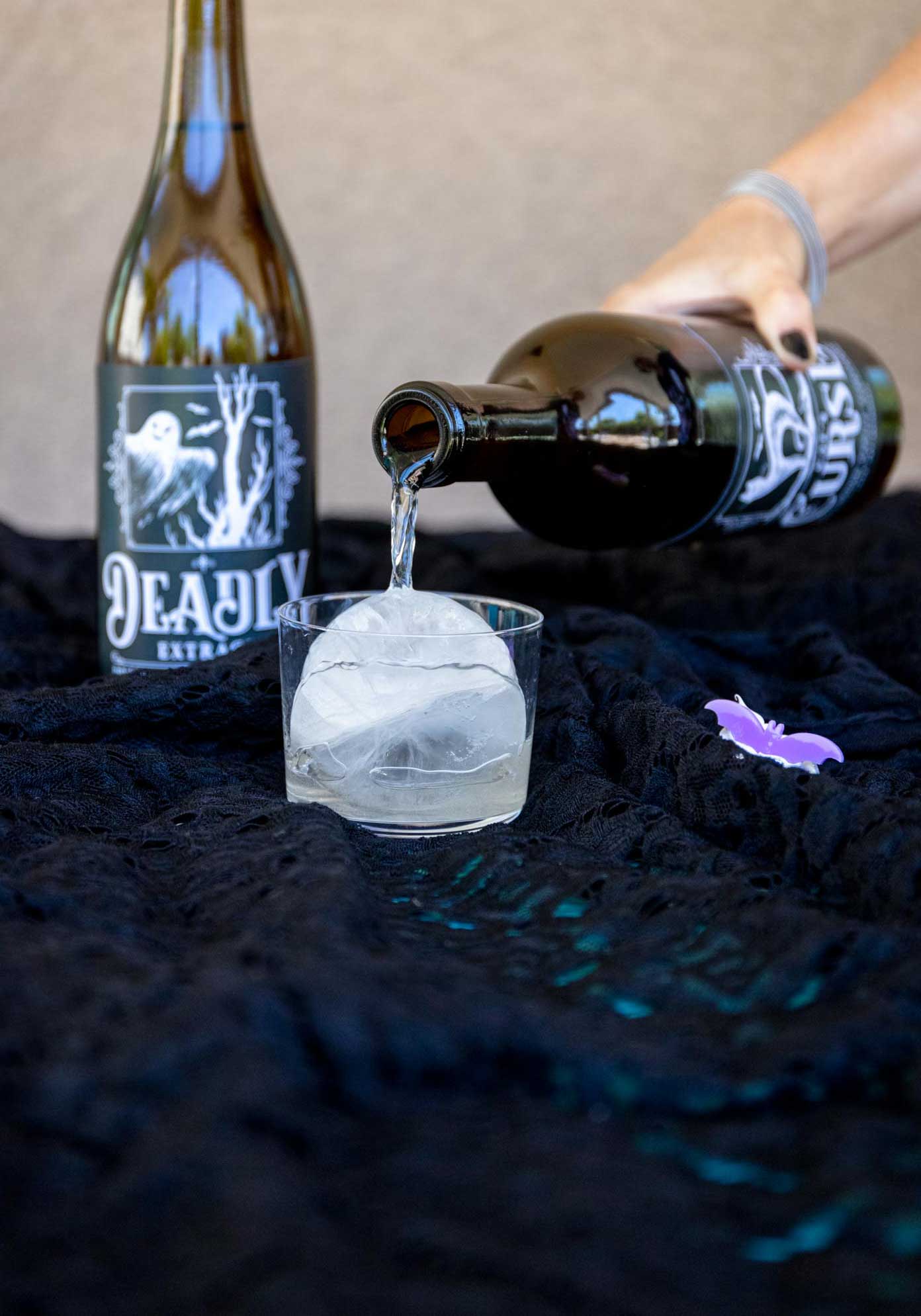 ☆☆☆☆☆☆☆☆☆☆
This post was made possible thanks to the support of Hostess With The Mostess. All content and opinions are unbiased and entirely my own.
☆☆☆☆☆☆☆☆☆☆