Pamela's Birthday 2018
published on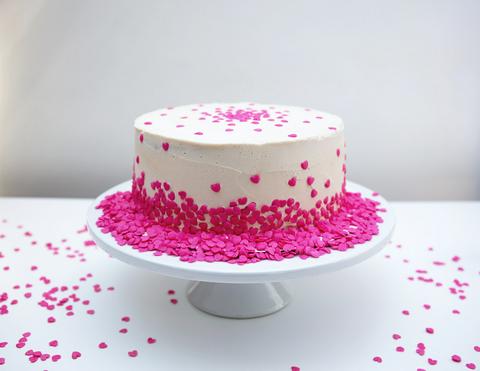 For anyone who doesn't know, Pamela has had the biggest influence on my love for cute things. I haven't always been this way (and neither has she). When we met, we used to skateboard, we never wore dresses, and we mostly hung out with dudes. But since then, Pamela has progressed into a pink-loving, heart-loving, cute-things owning friend, and her love of cute things is highly contagious. Seriously. If you don't want to catch this, I suggest wearing a blindfold and earplugs anytime you hang out with her. As proof of how much she likes cute things, check out these hello kitty pizzas and this gingerbread carousel we made together.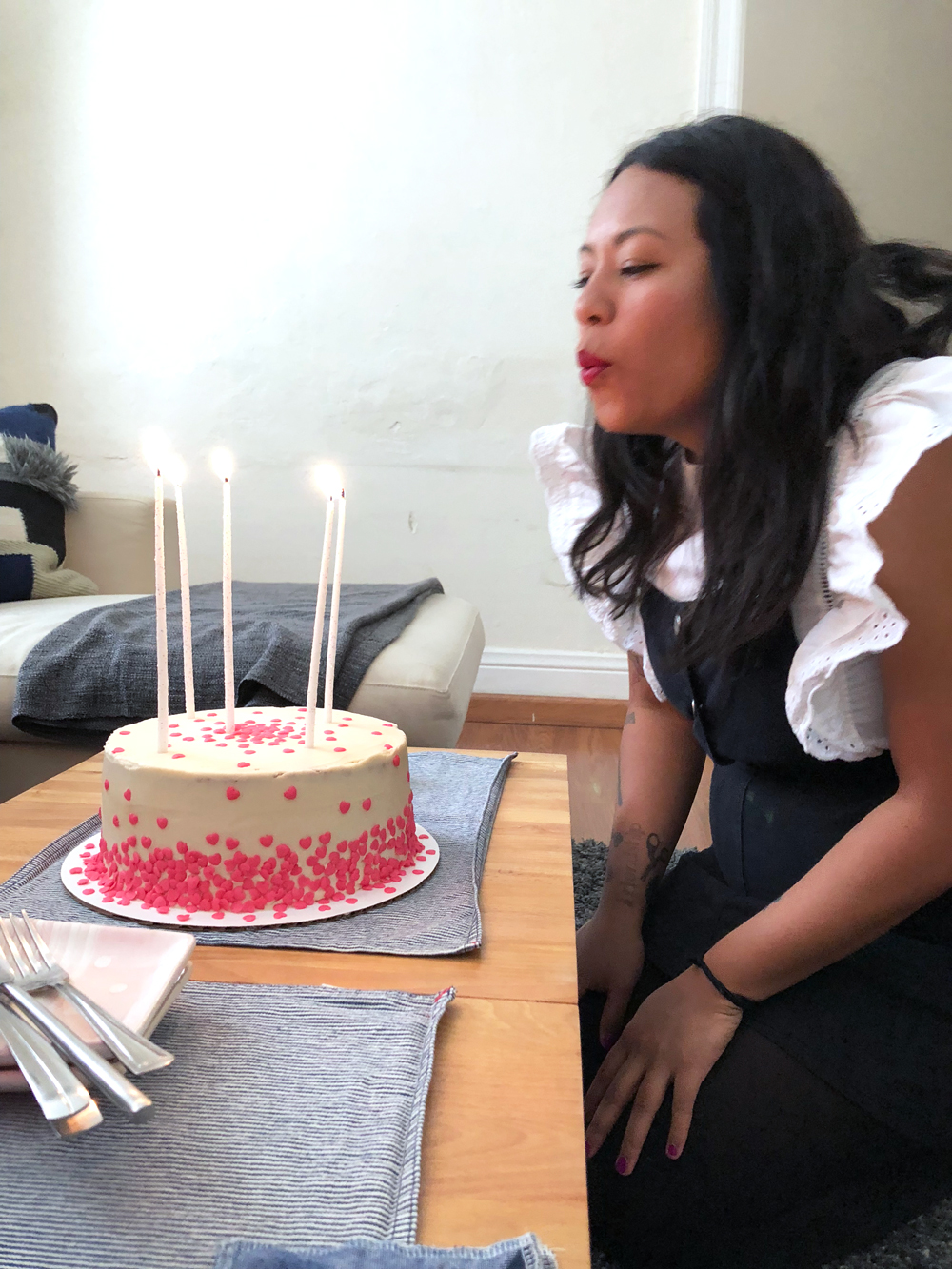 Pamela's favorite color is pink. (Yes, adults have favorite colors, totally normal.) Since she requested a funfetti cake for her birthday (because she's a sophisticated adult), I decided to use the wilton sprinkles that they sell in all-one-solid-color packs for only $1 for the inside of the cake. You can find all the info you need (probably more than you ever needed honestly) about vegan sprinkles on my vegan sprinkles blog post. And here is the recipe I used for this vegan funfetti cake.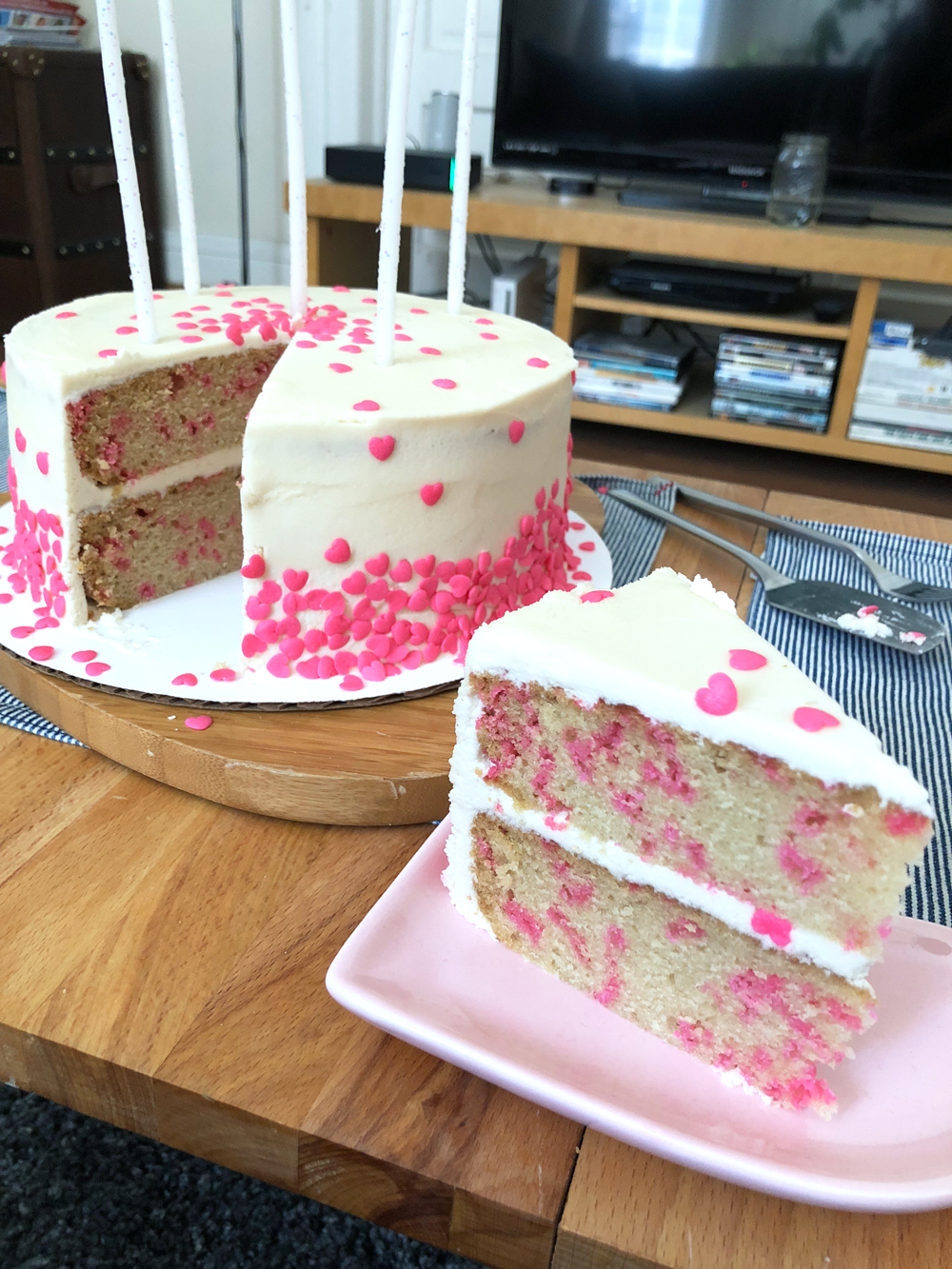 Pamela's favorite shape is heart. One might even call it a heart addiction. She has multiple heart tattoos, a wardrobe filled with clothes splattered with hearts, and if I tried to count the number of hearts in her house, I would be there all day long. I know addiction when I see it, because I have MANY addictions…sugar, coffee, chocolate, the internet, and the list goes on but I feel you judging me already, so I shall stop there. Anyway, since I'm half gemini and a self-proclaimed addict, I have to support the addictions of my fellow gemini friends, and that support came in the form of mini pink vegan heart sprinkles from Fancy Sprinkles.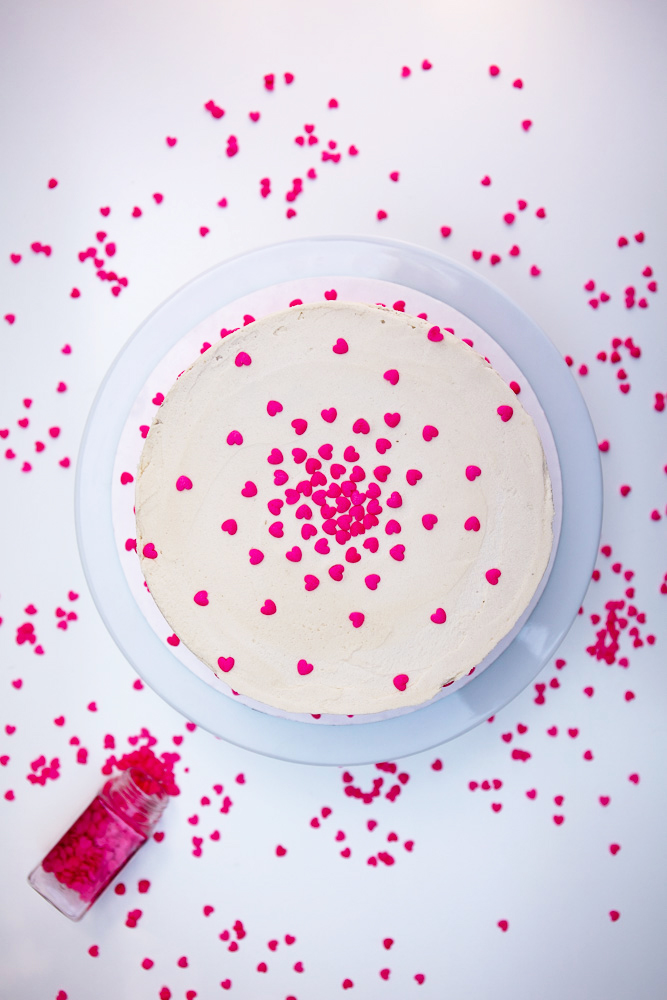 If you also have a heart addiction, you might enjoy my heart-shaped hashbrown waffles and my sparkle heart emoji cake as well.
And if you're not sure how I got the sprinkles on the cake, you can watch this video.
☆☆☆☆☆☆☆☆☆☆