Sweet Potato Biscuit Thanksgiving Sandwich
published on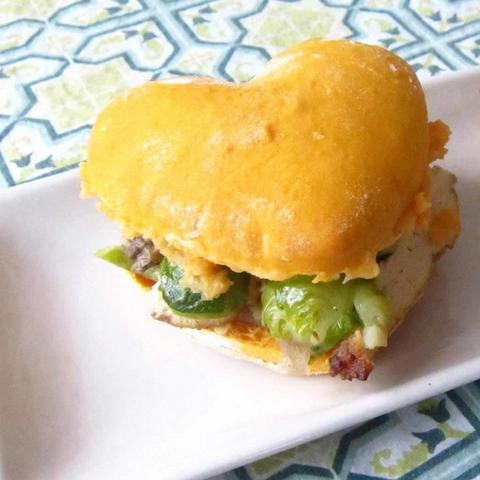 I used to hate Thanksgiving. I thought it was a day that celebrated an upsetting time in history by slaughtering millions of turkeys. However, I have now come to see that Thanksgiving is actually a day to celebrate 4 days off of work, quality time with family and friends (which apparently is now called friendsgiving, although I just discovered this yesterday so the PIC [people in charge] must have forgotten to send me the email informing me of the change), and a bountiful harvest. The only harvest I actually participated in this year were some really cute pale green pattypan squash and a plethora of late blooming heirloom tomatoes. However, since farmer's market is only 2 blocks away, I'm celebrating all the yumminess that my local farmers harvested this year.
One of my favorite parts about Thanksgiving is that there are so many leftovers that I get to eat thanksgiving sandwiches for every single meal over the post-thanksgiving week. Jessica suggested we call these breakfast-lunch-dinner sandwiches since I literally have now eaten them for all of those meals today.
I'm pretty confident that anyone old enough to know how to use a computer already knows how to make a sandwich, but I'll give you a quick synopsis of how these are made.
Cut a biscuit in half. You can use any kind of biscuit. I made heart shaped sweet potato biscuits.
Spread one half with mashed potatoes and the other half with gravy.
Layer the following: tofurkey, stuffing, brussel sprouts, and green bean casserole.
Eat for EVERY SINGLE meal, until all ingredients are gone.