Vegan Chocolate Chip Cut Out Cookies
published on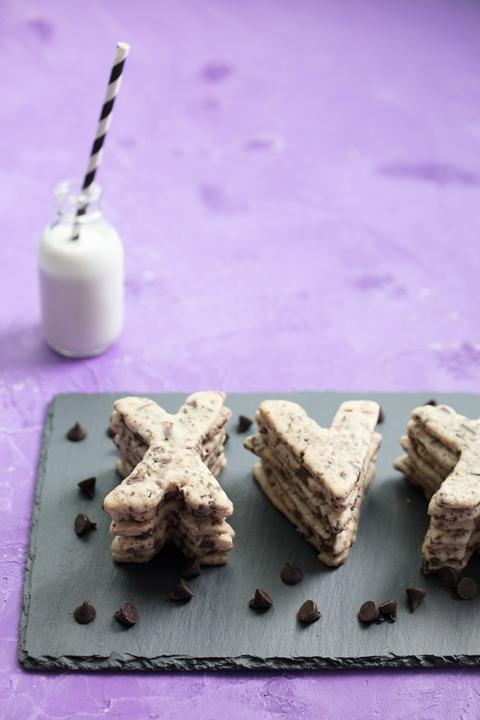 ♫ Listening to: Give Me Back by Embrace ♫
I wanted to make something that could be mailed across the country to Rachel as a thanks-for-letting-me-stay-at-your-parent's-house and sorry-for-not-realizing-it-was-your-birthday-when-I-asked-you-to-meet-up-in-NY gift and to Skott as a thanks-for-all-the-doggo-advice gift. Cookies are always a good bet, but I didn't think Rachel would appreciate my typical unicorn shaped cookies, so I decided to make these vegan straightedge cookies by using an X and a V cookie cutter. I also always prefer desserts that contain chocolate, so it only makes sense to create a cutout cookie with chocolate in it. If you like making cute-shaped cookies, you might also like my unicorn cookies and my devil's food cookies.
This recipe should make around 48 cookies, depending on the size of cookie cutter you use.
Vegan Chocolate Chip Cut Out Cookie Ingredients
½ cup organic sunflower or safflower oil
1 teaspoon vanilla extract
¼ cup water
1 cup organic sugar
2 cups plus 2 tablespoons organic unbleached flour
¼ teaspoon sea salt
1 ¼ cups of organic or fair trade vegan mini chocolate chips (or use regular sized vegan chocolate chips but chop them with a large knife or pulse them in the food processor a bit until they're the size of minis).
Vegan Chocolate Chip Cut Out Cookie Directions
Dollhouse Shortcut
If you're short on time, freeze the dough discs for an hour instead of chilling them in the fridge overnight.
Whisk the oil, vanilla, water, and sugar together in a bowl, using a stand mixer or a handheld electric mixer on fast speed for 1-2 minutes.
Sift the flour and salt into the wet ingredients and continue mixing until you can no longer see flour.
Fold in the chocolate chips by hand using a wooden spoon or a baking spatula.
Divide the dough in half and wrap each half in plastic wrap to chill overnight in 2 disc shapes.
Preheat the oven to 350°.
Line two baking sheets with parchment paper or get out your baking stones.
Remove one dough disc from fridge and place it on a piece of parchment paper heavily coated with flour. Spread flour on top of the dough disc and on your rolling pin as well.
Roll to ¼" thickness. Cut out as many shapes as you can, dipping your cookie cutter into flour in between each cut to keep it from sticking. I used this cookie cutter set.
Flour your spatula before trying to transfer the cutout cookies to the baking sheets to make sure they don't stick to the spatula.
Trade the dough remnants with the disc that's in the fridge. Keep rolling and cutting until the cookie sheets are full of cut outs.
Bake for 10-13 minutes, depending on how hot your oven runs. (Mine runs low, so I baked mine for 13 minutes.)
Leave on baking sheets for at least 5 minutes before trying to transfer cookies to cooling rack.
Repeat chilling, rolling, cutting out, and baking cookies until all the dough has been used up. My last 2 cookies usually end up being blob shaped with the leftover dough. I feed my blobs to the people I love most. Being nothing more than my casual friend is the best place to be if you want the cutest treats saved for you, haha.
If you're feeling fun, you can decorate these like I did with my unicorn cookies.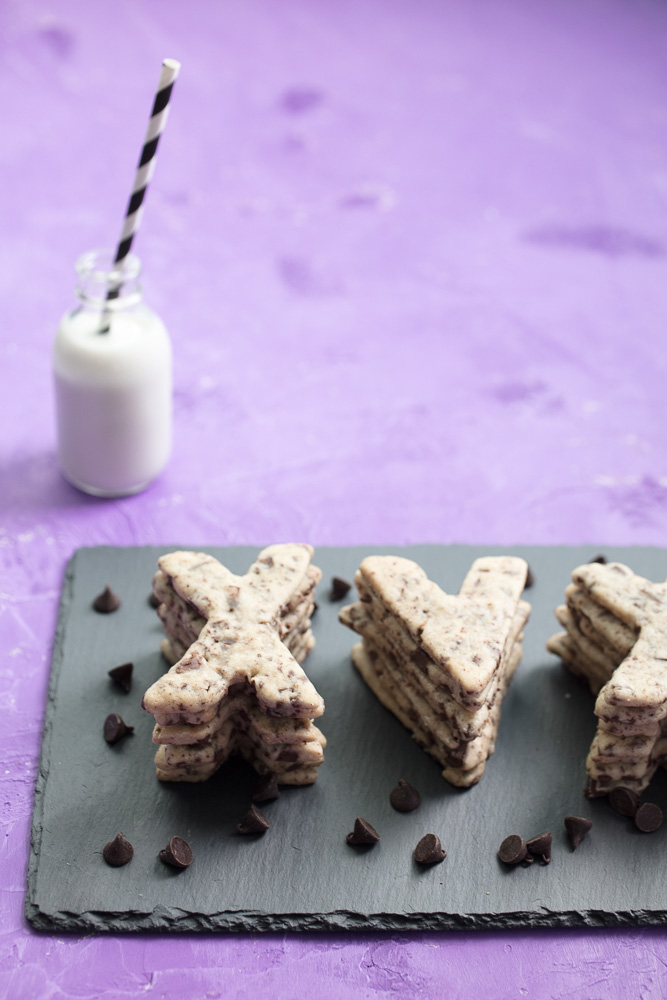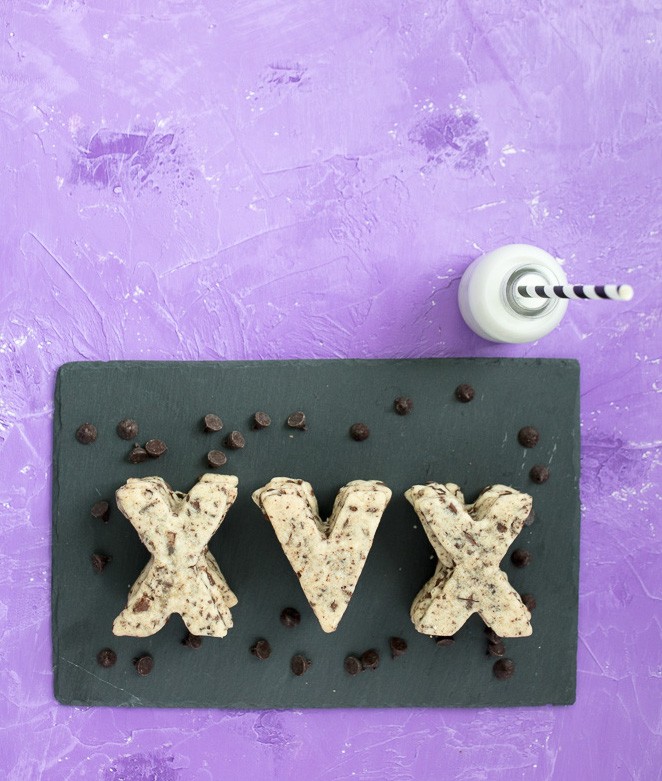 ☆☆☆☆☆☆☆☆☆☆