Vegan Funfetti Kitty Cat Cake
published on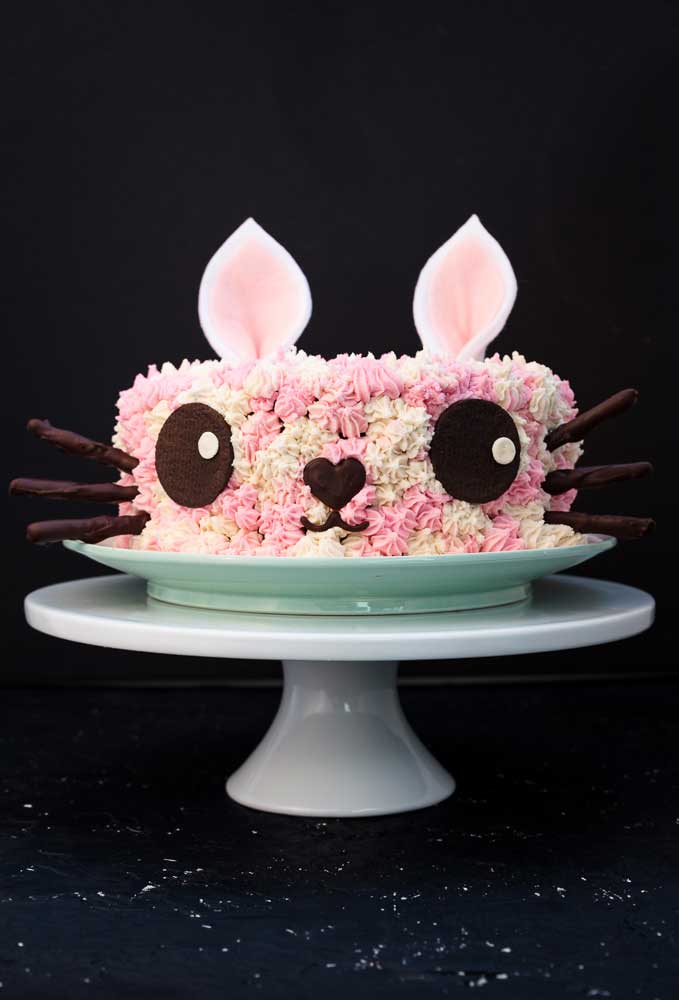 ♫ Listening to: Cat Fancy by Tacocat ♫
I made this pink and white funfetti kitty cat cake for a little vegan girl's birthday. I typically only make cakes for my friends and family, but someone I know asked me to make this her daughter a birthday cake. She really wanted a kitty cat birthday cake, and while there are many amazing vegan bakers in the bay area, none of them will do custom cakes. So, I basically saved the day, haha.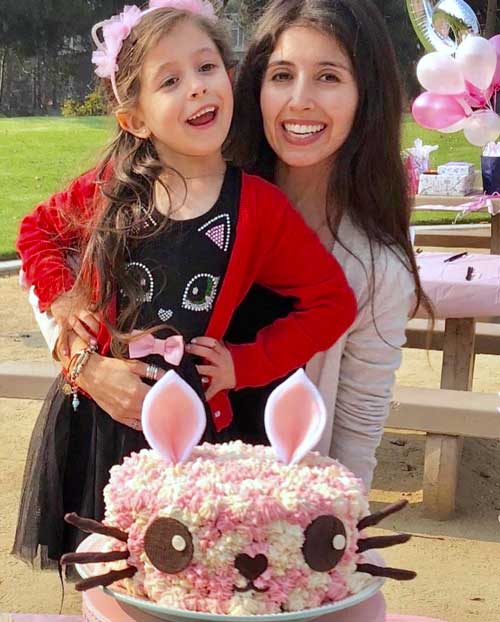 I miiiiiiight be willing to make one for you too if you ask me really sweetly, but since I use all organic ingredients, and I'm not super fast (since this is just my hobby), they're not cheap. Also, I might expect you to dress up to match your birthday cake, since the precedent has already been set.
This funfetti cake recipe makes a 2-layer sprinkle cake.
Vegan Funfetti Cake Ingredients
3 ½ cups (455g) organic unbleached flour
1 ½ teaspoons (9-10g) baking soda
½ teaspoon (2-3g) baking powder
⅛ teaspoon of salt (I use a fine grain pink sea salt)
⅔ cup (135g) safflower oil
1 ½ cups (338g) organic or raw sugar*
1 ¾ cups (415g) nondairy milk
2 teaspoons (8g) vanilla extract
½ cup vegan rainbow colored sprinkles mixed with ½ teaspoon of flour until thoroughly coated
¼ cup (60g) apple cider vinegar (or substitute white vinegar)
Vegan Funfetti Cake Directions
Coat 2 8" round cake pans using a paper towel with safflower oil on it. Alternatively, you can line the bottoms of both 9-inch or 8" round cake pans with parchment paper cut into circles that are the exact size of the pans.
Preheat the oven to 350°.
Sift 3 ½ cups (455g) flour, 1 ½ teaspoons (9-10g) baking soda, ½ teaspoon (2-3g) baking powder, and ⅛ teaspoon pink sea salt in a large bowl.
Whisk the flour mixture.
Add ⅔ cup (135g) oil, 1 ½ cups (338g) sugar, 1 ¾ cups (415g) nondairy milk, and 2 teaspoons (8g) vanilla to the large bowl, and stir well. Add dry ingredients into the wet and mix until smooth.
Add ¼ cup (60g) apple cider vinegar and quickly stir.
Gently stir in the vegan sprinkles. Vegan sprinkles can be hard to find which is why baking this homemade funfetti cake is so much better than using a funfetti cake mix. If you want to make a vanilla cake instead of a funfetti cake, just omit the addition of the vegan sprinkles.
Quickly divide the funfetti cake batter evenly into the two 9" or 8" round cake pans and use a to scrape every last bit of batter from the sides and bottom of the large bowl.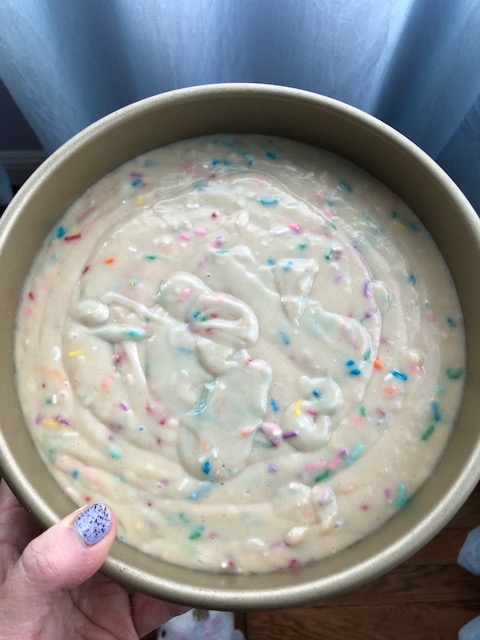 Bake the funfetti cakes for 40-45 minutes, until when you insert a toothpick into the center of one, it comes out clean. Set the cake pans on cooling rack to cool completely before removing from pans.
Vegan Kitty Cat Cake Decorations
Dollhouse Shortcut
If you prefer a more grownup funfetti cake, skip the decorations steps, and go straight to the frosting directions.
½ cup of vegan chocolate chips
6 pretzel sticks
1 Newman O sandwich cookie
white and pink felt
double-sided tape
Vegan Kitty Cat Cake Directions
Melt the vegan chocolate chips in a double boiler or in the microwave. Cool to touch.
Dip the pretzel cat whiskers one by one into the chocolate, scrape off the excess, and set them onto a parchment paper lined cutting board.
Transfer the remaining melted vegan chocolate chips to a piping bag or squeeze bottle.
Draw the cat nose and mouth onto the same piece of parchment paper (I usually draw 2 noses and 2 mouths so I have choices in case something happens to one of them…because I'm kind of a klutz).
Chill the cat's facial features in the fridge or freezer.
Open the chocolate sandwich cookie. Remove the filling. Shape 2 small balls with the cream filling and press the balls onto the inside of the sandwich cookies. Set aside.
Use this template for the cat ears (or you can just draw them yourself).
Cut 4 large cat ear pieces of the white felt.
Cut 2 of the smaller pieces of the pink felt.
Tape the felt pieces together using double sided tape, so that there are 3 layers of felt on each ear.
Fold each cat ear in half and stick a piece of tape inside close to where the fold was if you like the cat ears to be the shape I made mine.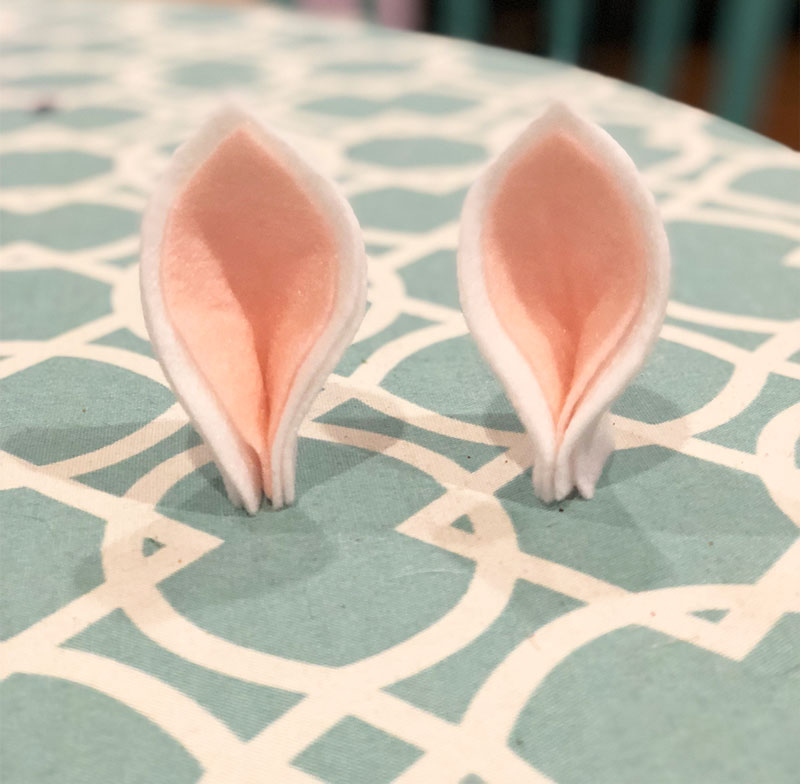 Vegan Vanilla Buttercream Frosting Ingredients
1 cup (176g) vegan butter or margarine*
1 cup organic palm shortening*
1 tablespoon vanilla extract
6 cups (720g) organic powdered sugar*
vegan food coloring (I used pink)
Vegan Vanilla Buttercream Frosting Directions
Whisk the spectrum sustainable organic palm shortening , butter or margarine, and vanilla for 1 minute using a stand mixer or a handheld electric mixer.
Sift in the powdered sugar, 1 cup at a time, mixing for at least a minute between each addition.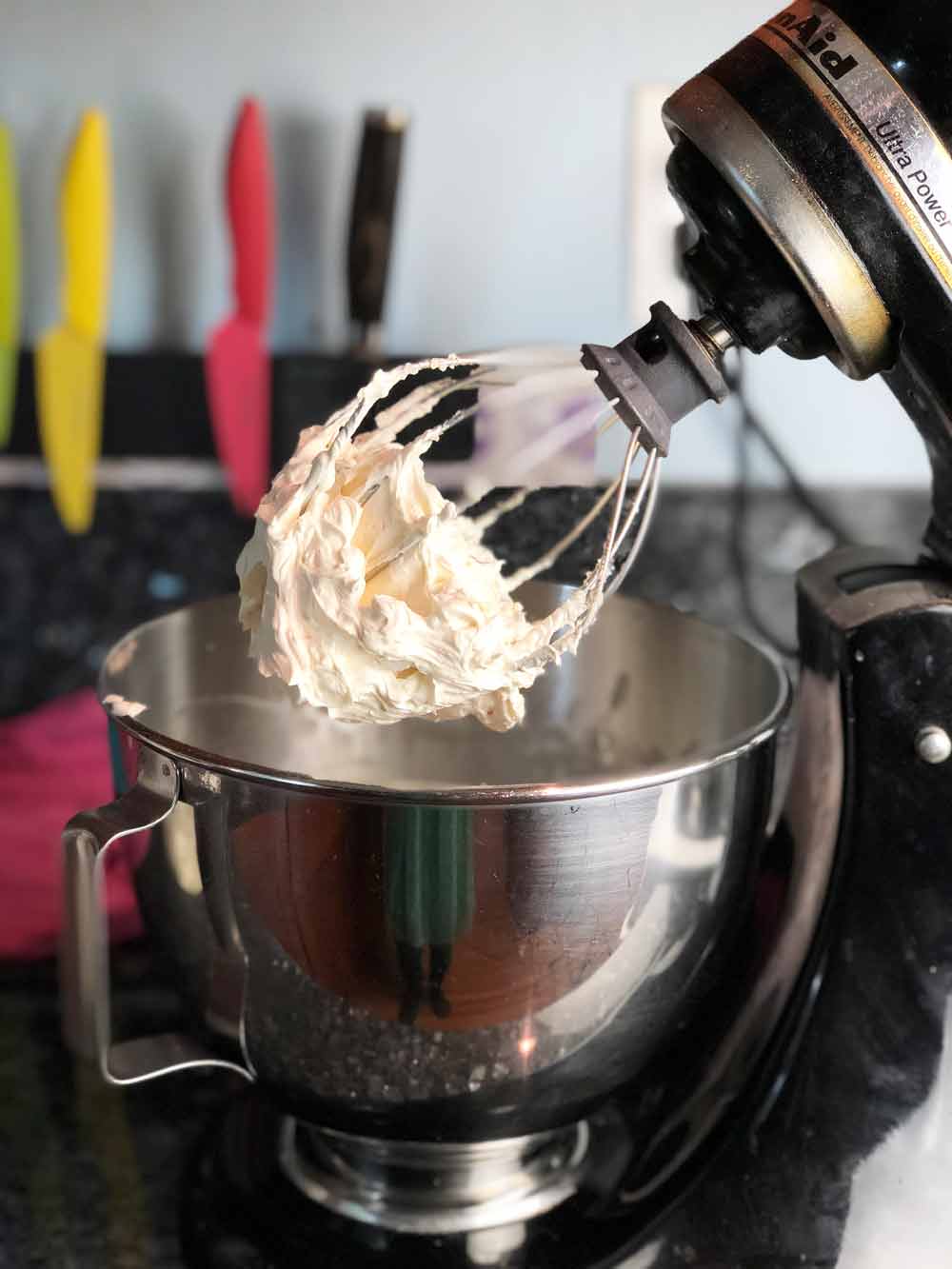 Transfer around half of the frosting to a disposable piping bag with no tip. If you don't have a disposable piping bag , you can use a plastic produce bag or a ziplock bag.
Add a couple of drops of pink vegan food coloring to the remaining frosting and mix well. I used wilton pink gel color and kept adding color, a drop at a time, until I got to my desired color.
Transfer the pink buttercream frosting to a disposable piping bag with no tip.
Pipe the pink buttercream frosting on top of the bottom funfetti cake layer before adding the top cake layer. If the cakes aren't flat on top, use a bread knife to slice the hump off the tops of both cakes before assembling.
Prepare all your decorations (instructions below) before frosting the entire funfetti cake.
Fit an outer piping bag with a triple star tip (wilton tip 2010), and fit one of the filled bags inside that outer bag.
Frost the entire outside of the funfetti cake leaving spaces in between each piped triple star until you've used up all of one color and then switch out the inner bags to the next color.
Pipe the remaining buttercream frosting, filling in all the gaps.
Here's a video of me piping the buttercream frosting onto this cat cake. It's long and boring though, so you should just skip through it. Haha.
Place the eyes, nose, and mouth onto the front of the cat cake.
Stick 3 whiskers into each side of the cat cake.
Press the ears onto the top of the cat cake. (Remind whoever you're giving this cake to NOT to eat the ears!)
Chill the cat cake in the fridge until ready to serve.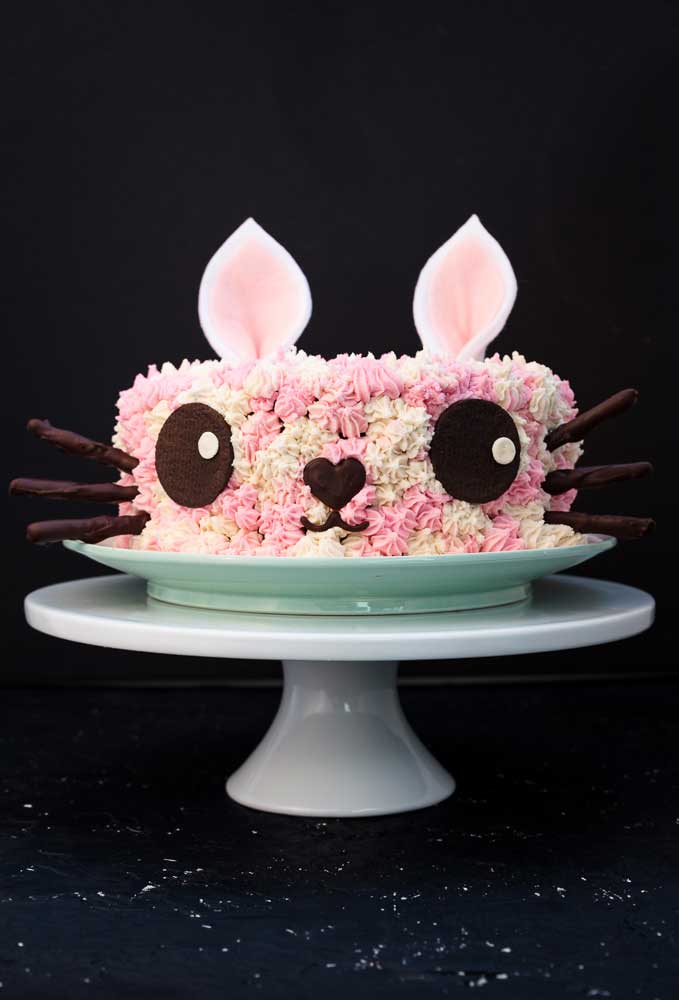 Tip: Use room temperature ingredients
Whenever you make cakes, if you have time to leave the ingredients out on the counter for a bit before you start the recipe, your results will be better.
Can I make this funfetti cake recipe with less sugar?
Definitely! The cake part of this recipe already has less sugar than most cakes, but if the nondairy milk you are using is sweetened, you can reduce the amount of sugar you use by that same amount. You do have to do some math, which may not make you happy to hear, but I'll give you an example, which will hopefully make it easier.
This cake recipe calls for 1 ¾ cups of milk. My oat milk says that a serving is 1 cup and has 7 grams of sugar in it. Since, 7 times 1.75 is 12, I can reduce the sugar by 12 grams. You're of course also welcome to just experiment and use as much sugar as you'd like and see how you like the results. If you reduce the amount of sugar in the recipe, you don't have to make any other changes to the other measurements.
If you want to reduce the sugar in the buttercream frosting recipe, replace the 6 cups of powdered sugar with 5 cups of powdered sugar, and omit the nondairy milk so it stays thick enough to decorate with.
Can I make this funfetti cake gluten free?
Yep. Just use a gluten-free flour blend in place of the all-purpose flour.
Can I use a boxed cake mix for this recipe?
I don't usually use box cake mixes because unless they say vegan on the box, they often have questionable ingredients (like dextrose) which may or may not be vegan. If you're not vegan, or you know for sure your box mix is vegan, then use 2 boxed cake mixes for this recipe.
Layer cakes give me anxiety. Can I make recipe as a sheet pan cake?
I wish I could convince you that making a layer cake is easy! I've made this recipe as a vanilla cake in a sheet cake pan by omitting the sprinkles.Follow the directions up until you pour the cake batter into the pans and instead of 2 round cake pans, pour the cake batter into a lasagna pan. Bake it for 35 minutes, using the toothpick to test for doneness. If it doesn't come out dry after the initial baking time, bake it for 5 additional minutes, and keep checking it and baking for another 5 minutes until the toothpick comes out clean. If you do this, you can probably make a half batch of the buttercream frosting recipe.
Can I make this cake recipe into cupcakes?
Indeed. This recipe will make around 24 funfetti cupcakes. Just follow the same directions but scoop them into cupcake pans lined with paper liners. Bake them for 18-21 minutes, using the toothpick test. If the toothpick doesn't come out clean, bake for another few minutes.
How do I store this cake?
I usually make my cakes in advance since they often take a whole day or more to make and decorate. Here's a little cheat sheet for cakes that are fully covered in buttercream frosting.
1 day in advance: you can store the (uncut) entire cake in the fridge or on the counter uncovered, because the buttercream frosting acts as a barrier to protect the cake from drying out
up to 1 week in advance: you can store the (uncut) cake in the fridge uncovered or in a cake carrier
up to 3 months in advance: freeze the (uncut) cake uncovered until it hardens to the touch and then wrap it completely in cling wrap to keep it from drying out or taking on any weird freezer smells. Move it from the freezer to the fridge a day before you want to serve it, but don't remove the cling wrap until 15 minutes before you're ready to serve it.
leftover cake: I store my cut cake in a cake dome on the counter for up to a week. You can also keep it in any tupperware that is large enough to fit it, either on the counter or in the fridge for up to 1 week. If you don't plan to eat the leftover cake within a week, you can cut it into individual slices and wrap those slices in cling wrap before placing them in a freezer ziplock bag and storing them in the freezer for up to 3 months. Or just bring it to my house. I'll teach you how I eat a 12-serving cake in 5 days or less.
I recommend using safflower, sunflower, or coconut oil for baking cakes because those oils are made for high heat, which helps you avoid transfats. However, you can use any other oil such as vegetable oil, canola oil, grapeseed oil, etc. People even make cakes with olive oil, but I don't recommend it.
If you don't have apple cider vinegar, you can replace it with lemon juice, lime juice, or white vinegar. You just need some sort of acid to interact with the alkalinity of the baking soda to make the cake rise. The acidity also replaces the buttermilk that you often find in non-vegan cake recipes.
If you don't have access to spectrum sustainable organic palm shortening (or any vegan shortening), you can replace it with additional vegan butter or margarine. My favorite is the organic whipped Earth Balance, but if you avoid soy, you can buy the soy-free Earth Balance. If you do this, your buttercream frosting will be less stable at room temperature, so you should keep it in the fridge instead of on the counter, if your house is warm.
If you don't have the full amount of nondairy milk that this cake recipe requires, you can substitute any amount with water, nondairy creamer, or coconut water. I really like the way my cakes turn out when I use half vegan creamer and half plant-based milk. The vegan creamer mimics the heavy cream that you often see in cake recipes that aren't vegan. You can also mix and match different nondairy milks. I do this a lot when my macadamia milk only has a little bit left at the bottom and I use it up, and then I open a new container of almond, oat, or soymilk.
If you prefer to use another type of flour, you can replace the white flour in this recipe with cake flour, wheat flour, spelt flour, or whole wheat pastry flour. It will taste healthier some of these flours though. You can also mix and match flours, like half cake flour and half whole wheat pastry flour.
For the sugar in the cake recipe, you can use any number of sugars, as long as they're vegan: brown sugar, sucanat, coconut sugar, raw sugar, organic sugar, or demurara. If you're not sure if your sugar is vegan, you can contact the company and ask, but basically, just avoid conventional white sugar or granulated sugar, and you should be ok. To make a white cake, try finding vegan white sugar, rather than some of the other healthier sugars. Whole Foods sells some.
DO NOT use imitation vanilla extract in place of the vanilla extract. Pure vanilla extract should only have the ingredients vanilla, alochol, and water in it. Imitation vanilla flavoring is often not vegan, because it uses anal sacks of beavers (that's right, beaver butt). I couldn't make this stuff up if I tried.
If you like baked goods that look like animals, you might also like my koala cupcakes and my puppy pumpkin cake. I also have a funfetti cake recipe with instructions to decorate it like a bunny rabbit.
☆☆☆☆☆☆☆☆☆☆
* I use mostly organic ingredients when I cook, but I realize that not everyone has the disposable income to purchase all organic ingredients. Therefore, I only specify organic on the ingredients that really matter - when buying the organic version is the only way to ensure that the item is vegan.