My Melody Vegan Cupcakes
published on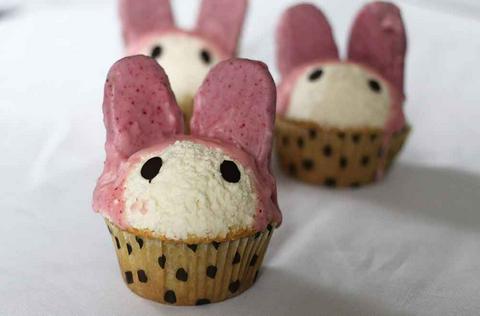 ♫ Listening to: Dollhouse by Melanie Martinez ♫
Vegan Coconut Cupcake Ingredients
2 cups organic unbleached flour*
1 teaspoon baking soda
1 teaspoon baking powder
½ teaspoon salt
2 cups shredded coconut
⅔ cup coconut oil
2 tablespoon lemon zest
1 ½ cups organic sugar*
2 cups coconut milk
½ cup nondairy milk
1 tablespoon vanilla extract
1 tablespoon apple cider vinegar
Vegan Coconut Cupcake Directions
Preheat the oven to 350° and melt the coconut oil in the oven while it's preheating.
Line 2 muffin pans with ~18 paper liners.
Combine vinegar and nondairy milk and let sit. In another bowl, sift the flour, soda, powder, and salt.
Add oil, sugar, lemon zest, and vanilla to the nondairy milk mixture and stir well. Sift dry ingredients into the wet and mix until smooth.
Add the coconut and mix until incorporated.
Fill the baking cups about ⅔ full.
Bake for 24 minutes, until when you insert a toothpick into the center of one, it comes out clean.
Vegan Coconut Frosting Ingredients
½ cup homemade organic vegan butter (or sub organic whipped earth balance)*
½ cup organic palm shortening*
1 tablespoon vanilla extract
3 cups organic powdered sugar*
2 cups shredded coconut, blended until fine
1 package of speculoos cookies (I get mine from Trader Joe's)
Vegan Coconut Frosting Directions
Whisk the vegan butter, spectrum sustainable organic palm shortening , and vanilla using a handheld electric mixer or stand mixer with the whisk attachment.
Sift in powdered sugar, a cup at a time, adding a tablespoon of nondairy milk periodically if needed.
Add blended coconut and mix well.
Spoon onto cooled cupcakes. I used an ice cream scoop to help make them round.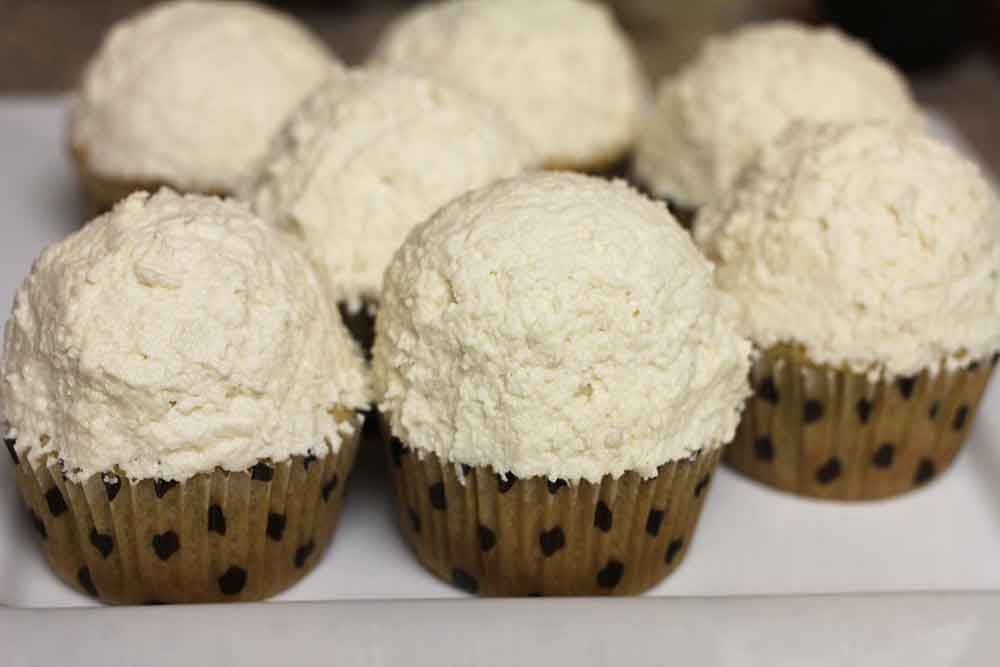 Grate speculoos cookies on the edges to make them rounded like ears.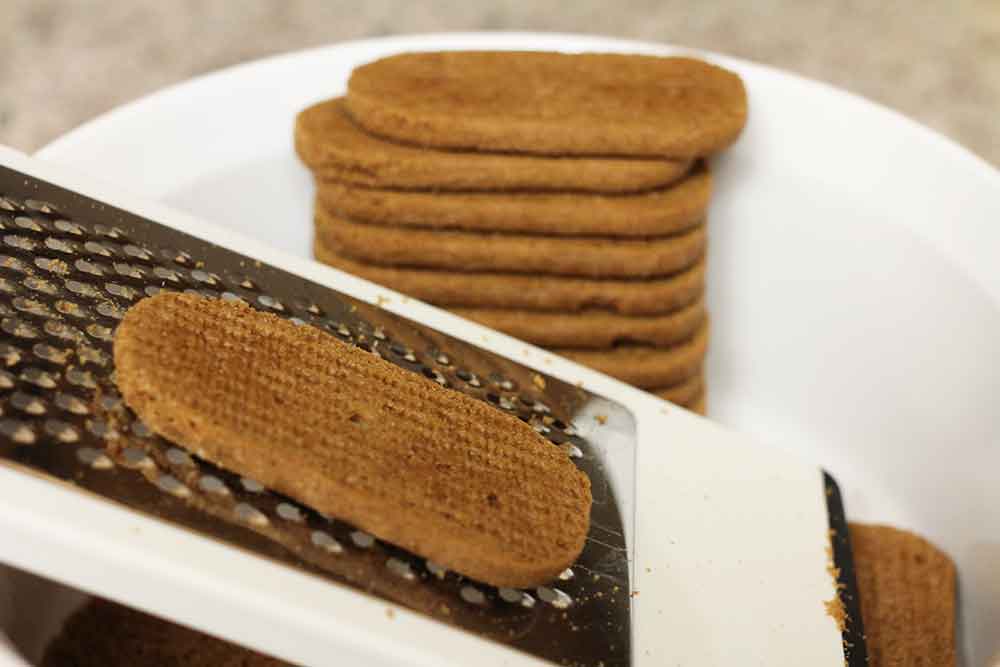 Vegan Pink Icing and Chocolate Eyes Ingredients
Vegan Pink Icing and Chocolate Eyes Directions
Melt a half bag of vegan chocolate chips in a double boiler or in a small pot on low heat.
Transfer melted vegan chocolate chips to a squeeze bottle or to a piping bag fitted with a Wilton small round tip 1 (or you can always use a baggie with the corner cut off).
Draw eyes onto parchment paper laid over a cutting board or baking sheet.
Clear out a shelf in your fridge and one in your freezer.
Place eyes in your freezer to harden. When you put the eyes in the freezer, you can also toss a pair of small tongs or tweezers into the freezer to chill at the same time.
Whisk the remaining icing ingredients together over medium heat until it's completely melted and reaches the desired consistency and color. I used pink Color Garden natural food coloring and you can see in the pictures that it didn't quite blend. Natural food colors have a difficult time blending with cacao butter so I recommend using wilton pink gel color when you make these. You can learn more about which colors are best for different applications on my list of vegan food coloring.
Remove from heat, dip the cookies into the icing and poke them into the cupcakes.
Place the cupcakes into the fridge for the icing to harden.
Remove the cupcakes from the fridge to spoon or brush the icing to make My Melody's hood.
Place the cupcakes into the fridge for the icing to harden.
Remove the cupcakes from the fridge to carefully apply the eyes. (I had to remove the eyes one-by-one from the freezer to do this, since they're so thin, they start to melt the second they make contact with your warm fingers.) This is where your chilled tongs or tweezers come in handy to avoid touching the eyes with your warm hands.
Return the cupcakes to the fridge until they're ready to be served.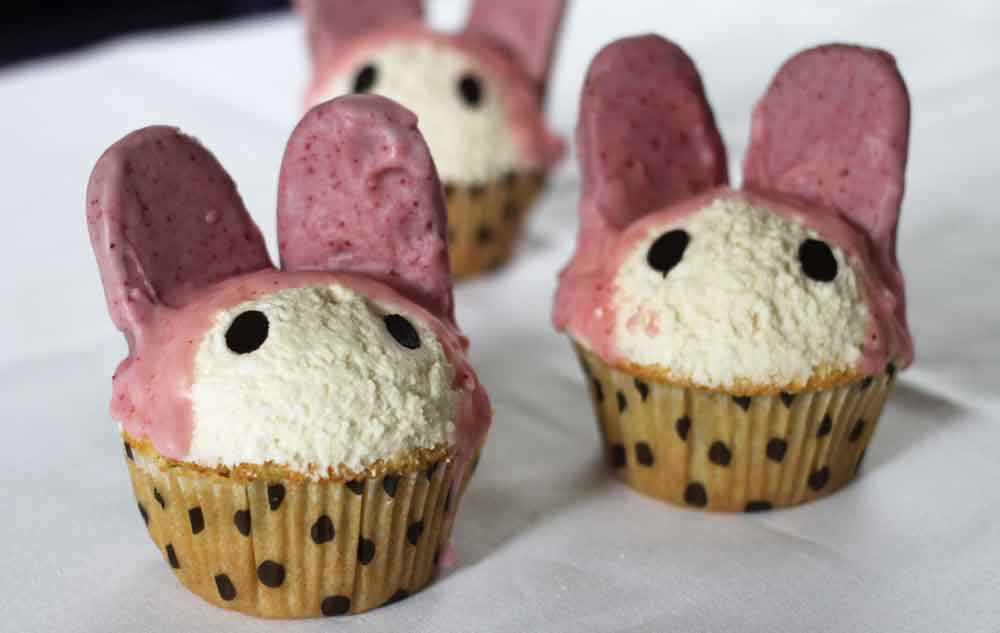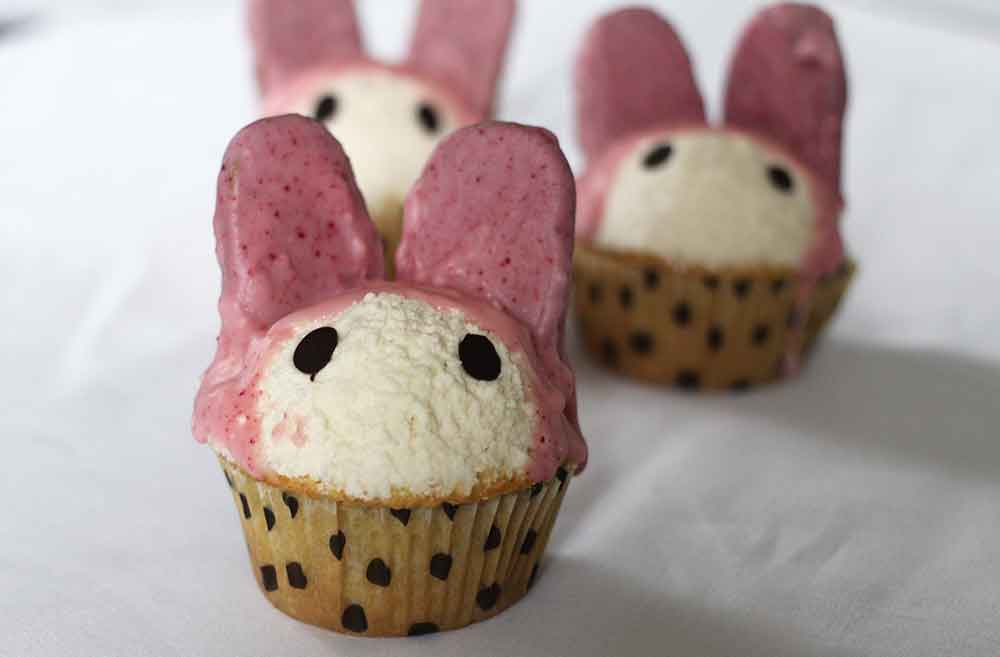 ☆☆☆☆☆☆☆☆☆☆
* I use mostly organic ingredients when I cook, but I realize that not everyone has the disposable income to purchase all organic ingredients. Therefore, I only specify organic on the ingredients that really matter - when buying the organic version is the only way to ensure that the item is vegan.