Vegan Chocolate Covered Pretzels
published on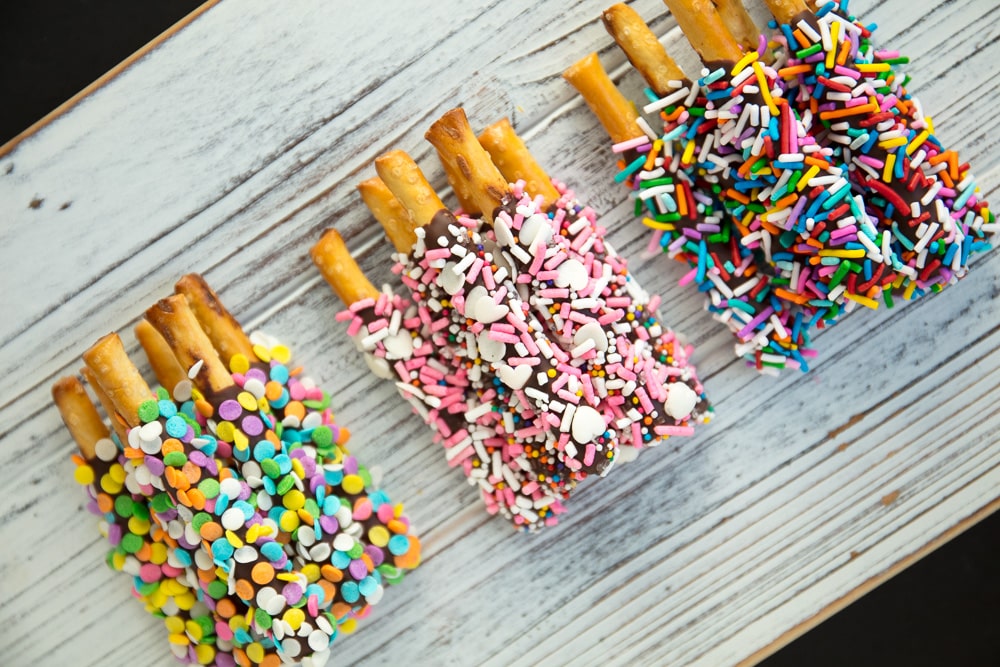 ♫ Listening to: How Many Days in Forever by Milkyway ♫
I know I don't usually have easy and inexpensive recipes on this website, but today's veganmofo prompt is inexpensive vegan desserts, so this seemed the perfect time to introduce one.
Vegan Chocolate Covered Pretzels Ingredients
1 ¼ cup vegan chocolate chips
1 bag pretzel sticks (I used whole foods 365 brand because they're organic and cheap)
assorted vegan sprinkles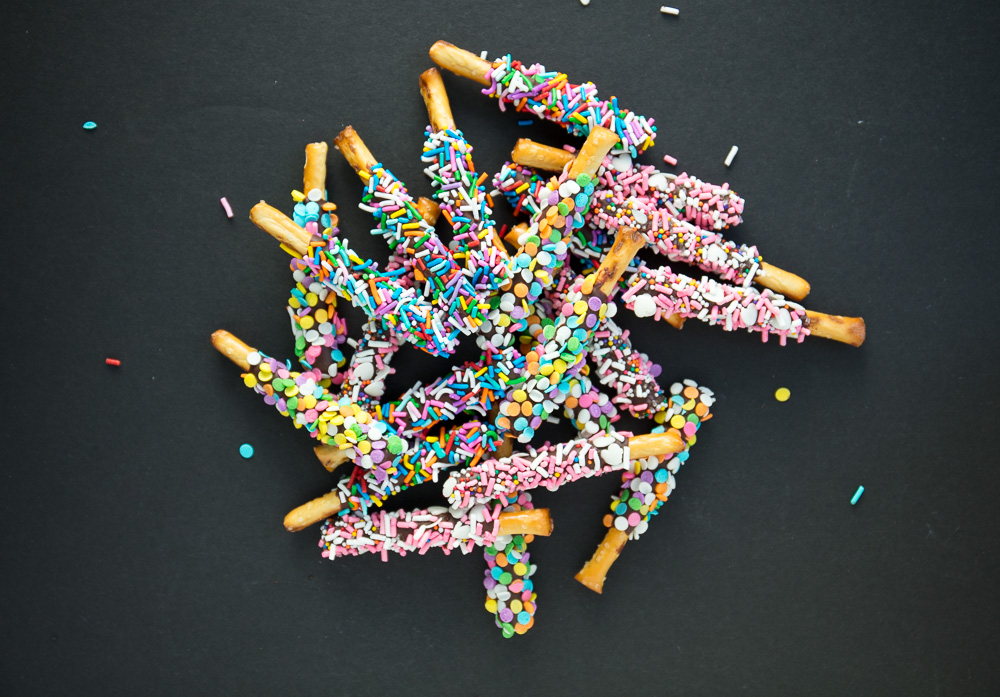 Vegan Chocolate Covered Pretzels Directions
Dollhouse Shortcut
Melt chocolate chips in the microwave to save time. Melt at 30 second intervals, stirring in between until completely melted.
Melt 1 cup of the vegan chocolate chips in a double boiler. If you don't have a double boiler, you can use a metal bowl that fits snuggly inside a small saucepan.
Add the remaining vegan chocolate chips only when the first batch is completely melted. Stir until the new chocolate is completely melted and smooth.
Remove the chocolate from heat.
Prepare your vegan sprinkles by setting out a separate bowl for each type of sprinkles you're using.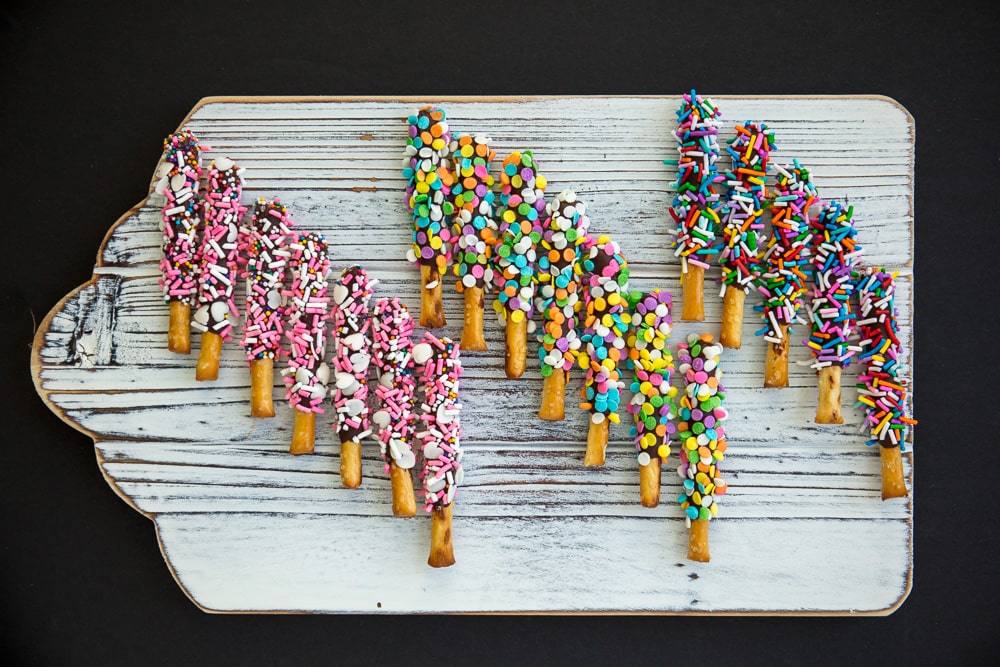 Dip each pretzel into the melted chocolate. Use a spoon to help you with coverage.
Scrape the pretzel on the edge of the bowl to remove excess chocolate.
Pour the sprinkles over the pretzel while holding it over one of the bowls to catch all the sprinkles that don't cling to the pretzel.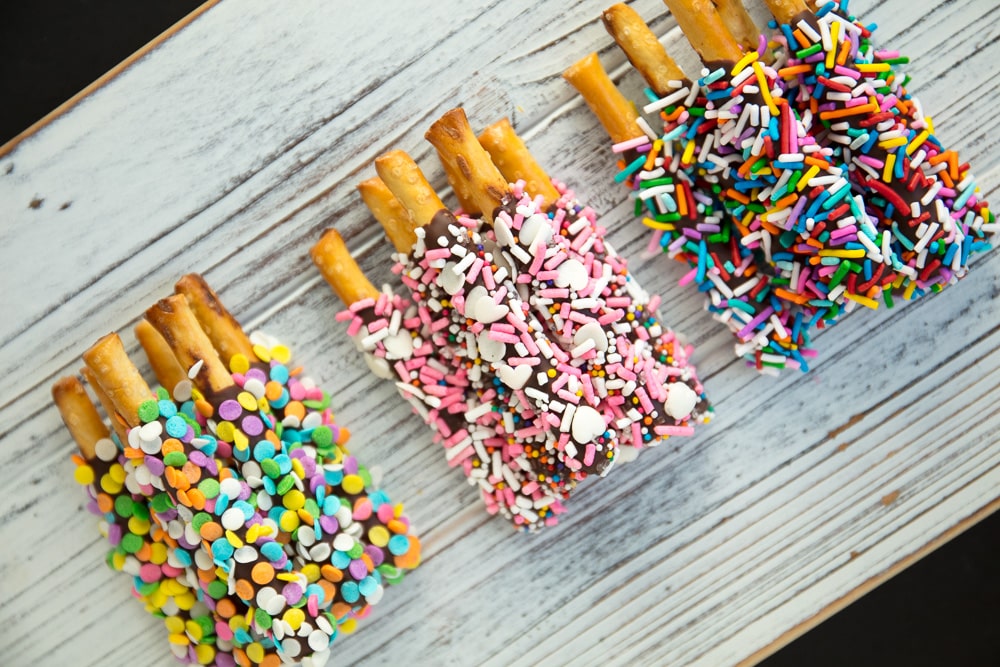 Set each sprinkle covered pretzel onto a cookie sheet or cutting board covered in parchment paper and repeat until all the chocolate is used up.
Leave out to harden or stick in the fridge to speed up the process.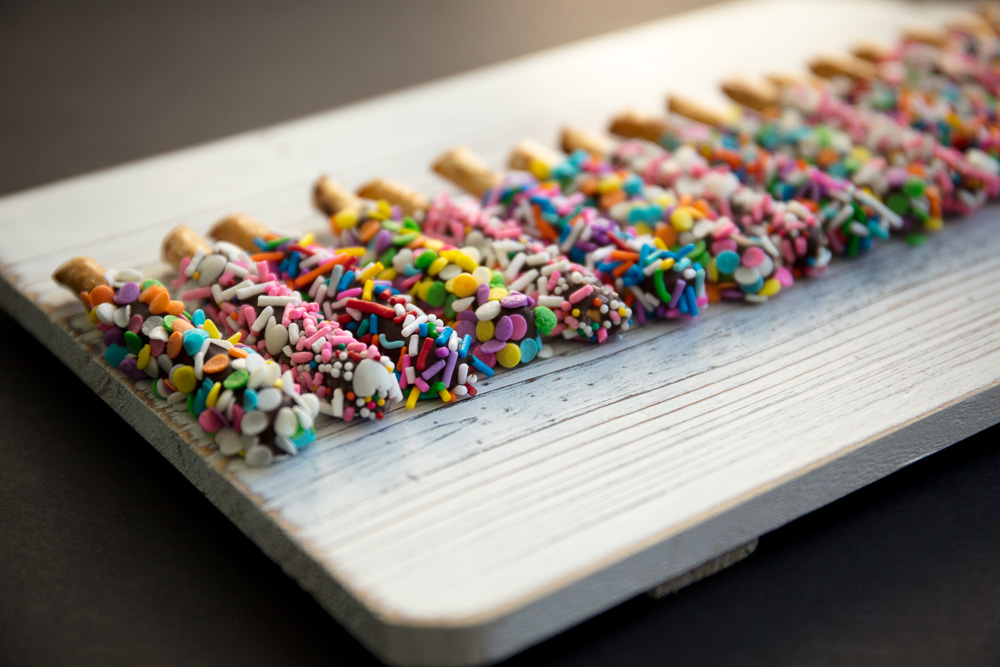 Serve once hardened.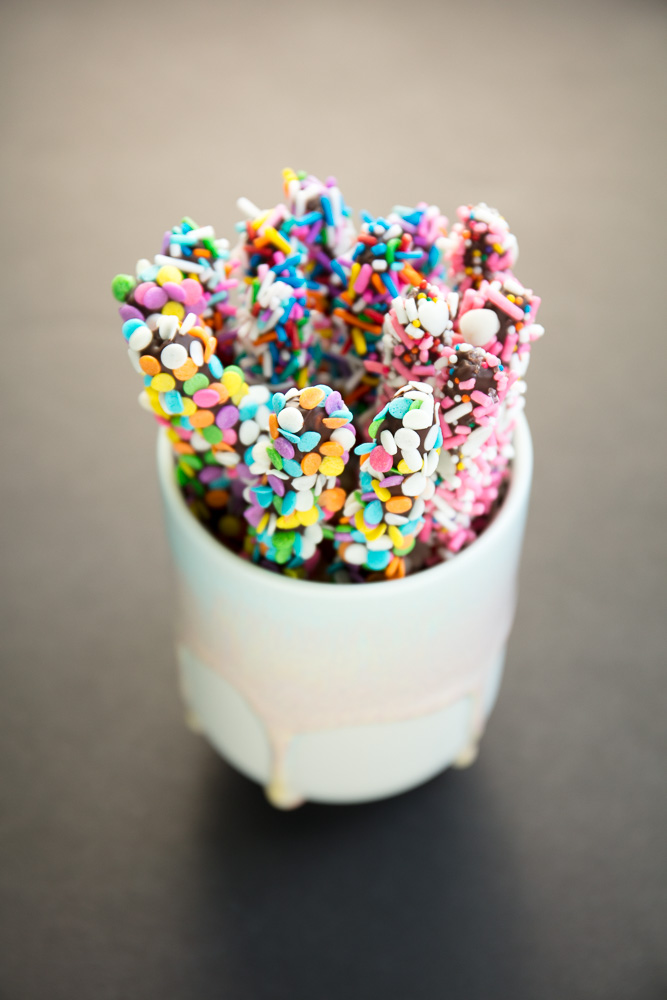 If you're looking for other quick chocolates you can make, check out these peanut butter chocolate pretzels and these peanut butter cups.
☆☆☆☆☆☆☆☆☆☆