6 Vegan Recipes That Use a Donut Pan (that aren't donuts)
I hate buying something that only has one use. Garrick refers to these things as unitaskers, which I think is hilarious! I have not 1, not 2, but 6 donut pans . So, needless to say, I needed to find some other uses for these babies, or else I either needed to try to get myself on tv on the latest hoarder show or open a donut pan museum/library. Don't get me wrong, I've made lots of donuts with these donut pans , including doggie donuts, narwhal donuts, healthy galaxy donuts, and Sanrio cinnamoroll donuts, but I really wanted the donut pans to feel like they could do more. It's not for me, it's for the pans and their feeling of self-worth.
Just in case there are others out there who have purchased 1 (or 6) of these donut pans and are looking for some alternate uses for them, I thought I would share my ideas and research results with you.
I also want to point out that even when a recipe says you don't have to grease the pans, just do it anyway. These pans have a nonstick coating, but after you've had them for awhile, they tend to become more-stick over time.
Grilled Cheese Donuts
Who doesn't love grilled cheese? I used to have to make grilled cheese with really thick nooch sauce, but now that violife and follow your heart exist, the vegan grilled cheese game is so much easier!
Pizza Donuts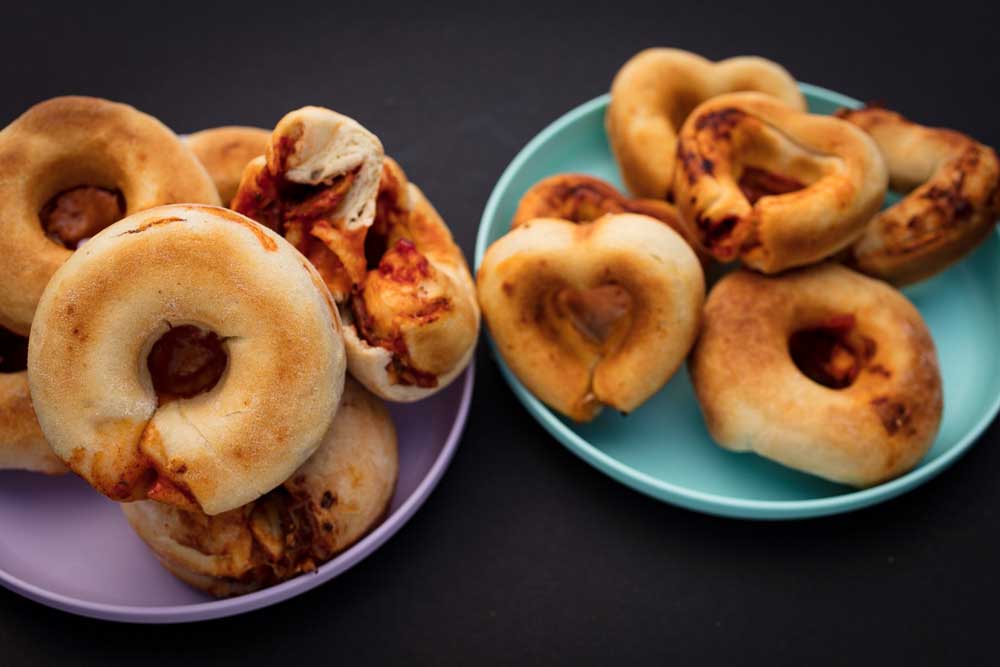 These vegan pizza donuts are my own creation, and since I first made them, I decided they are my favorite way to eat pizza forevermore. I filled them with vegan cheese, pepperoni, and easy-to-make pizza sauce. These are seriously SO GOOD.
Baked Mac N Cheese Donuts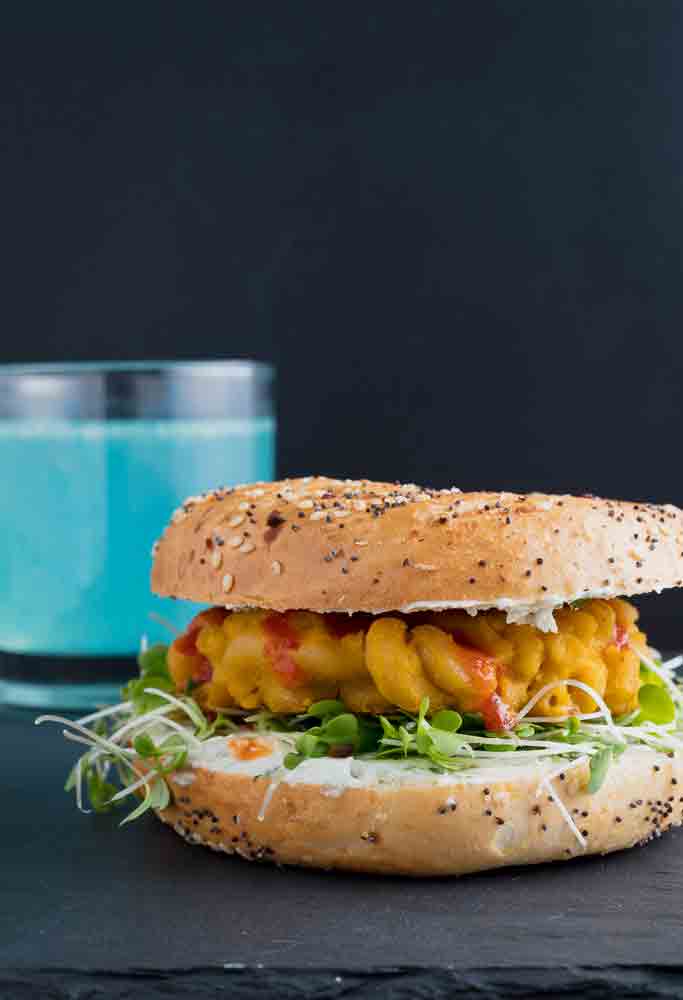 I made these mac n cheese donuts for New Year's Eve, and they were a big hit. I garnished them with my homemade vegan bacon for the party. I used one of the leftover ones to make a mac and cheese bagel sandwich.
Sushi Donuts
Jasmine is the cutest vegan on the planet, so I'm excited to share one of her creations. I know a ton of people have made sushi donuts, but how many chose this super cute song for their video? Amiright?
Mini Wreath Cakes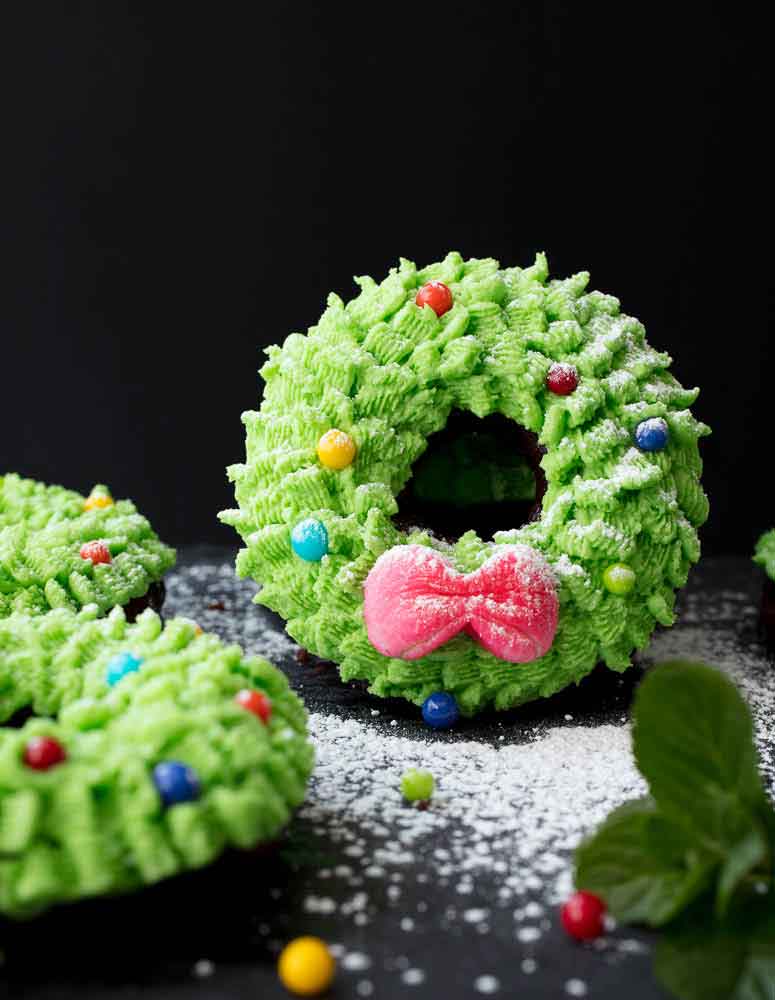 The only downside to these mini chocolate cake wreaths is that you only make them during one season of the year. They're easy to make, fun to decorate, and make great holiday gifts, projects to do with little ones, or gorgeous treats to bring to a holiday cookie exchange.
☆ ☆ ☆ ☆ ☆ ☆ ☆ ☆ ☆