Cinnamoroll Donuts
published on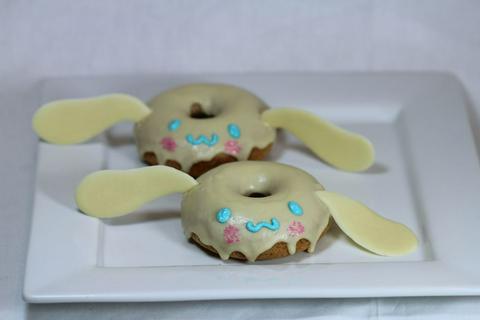 ♫ Listening to: Somebody That by Elliott Smith ♫
This recipe makes 6 donut-shaped cakes.
Cinnamoroll Donuts Ingredients
1 cup unbleached flour

¾ cup organic or raw sugar*

1 teaspoon baking powder

1 teaspoon cinnamon

¼ teaspoon nutmeg

¼ teaspoon salt

1 egg replacer (I use Ener-G)

5 oz almond milk (or sub any non-dairy milk)

1 tablespoon sunflower oil (or sub any vegetable oil)

1 teaspoon vanilla extract
Cinnamoroll Donuts Directions
Preheat the oven to 350°.
Whisk the dry ingredients together (the first 6 ingredients).
Whisk the wet ingredients together (the last 4 ingredients).
Lightly oil one of your donut pans .
Combine the wet ingredients with the dry, but only until you don't see any visible flour (don't overmix).
Spoon the batter into one of the donut pans .
Bake at 350° for 20 minutes (or for 12 minutes if they're mini donuts).
Cool for 15 minutes before carefully removing from pan with a silicone spatula .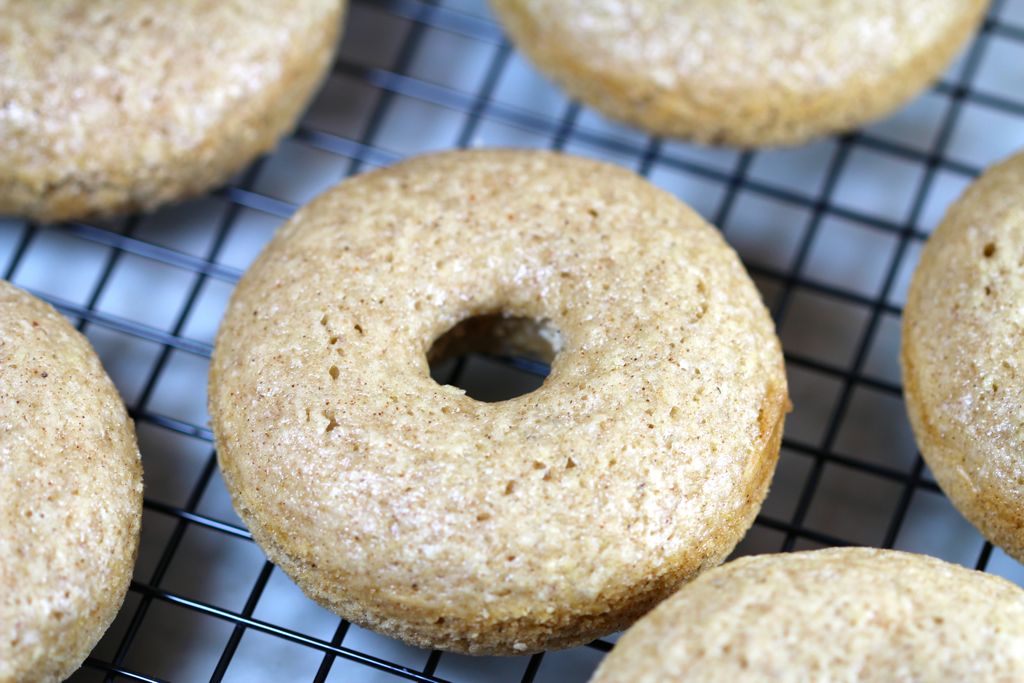 White Chocolate Coating Ingredients
4 oz cacao butter

1-2 cups organic powdered sugar (only use as much as you need to achieve a piping consistency)*
White Chocolate Coating Directions
Melt the cacao butter in a small saucepan on low heat.
Remove the pan from heat once it's a liquid.
Whisk in sifted powdered sugar a quarter cup at a time.
Transfer to a piping bag fitted with a Wilton small round tip 1 once the white chocolate is thick enough to pipe.
Draw at least 12 ears on a parchment paper covered cutting board with piping bag. I usually draw a few more than I will need in case some break.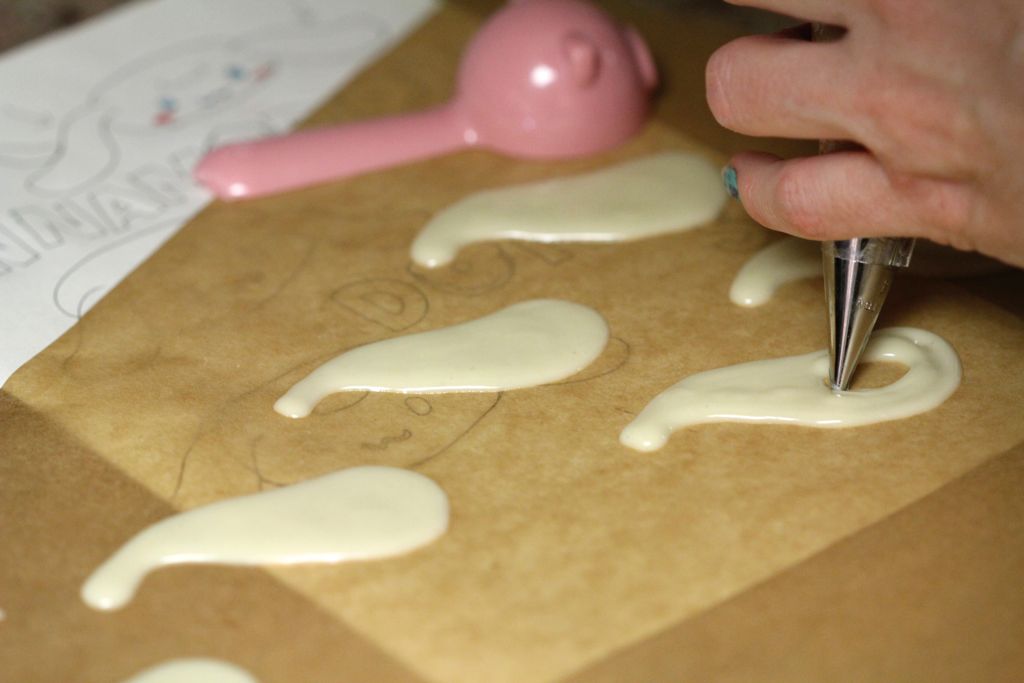 Transfer the ears to the freezer to harden. Remove them only when they have become stiff (see picture below).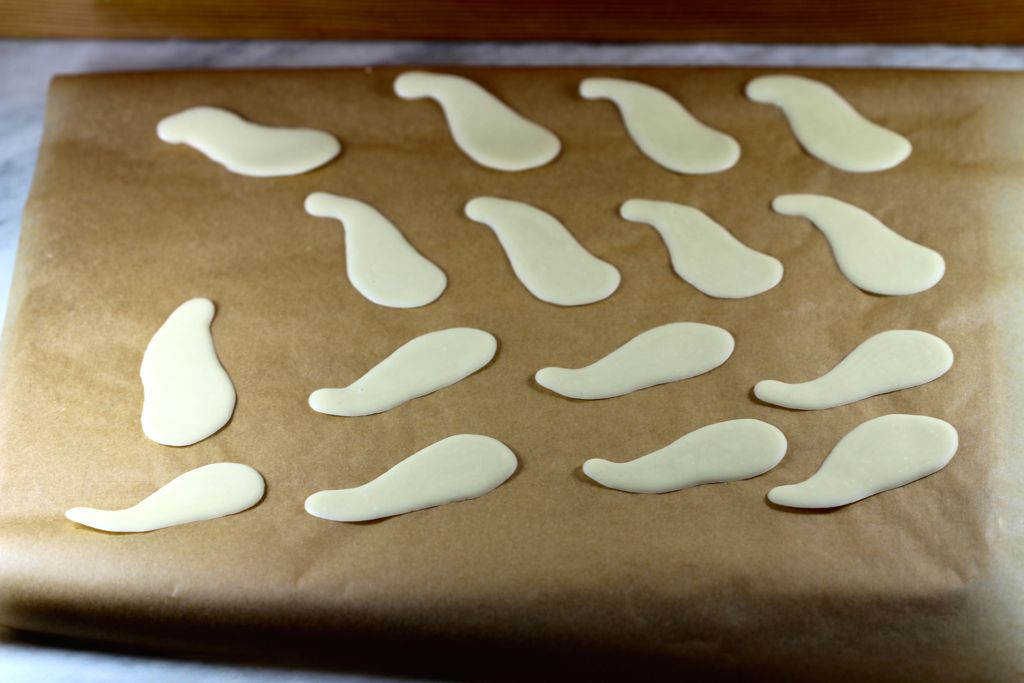 Pipe the remaining white chocolate onto the tops of the donuts and let sit.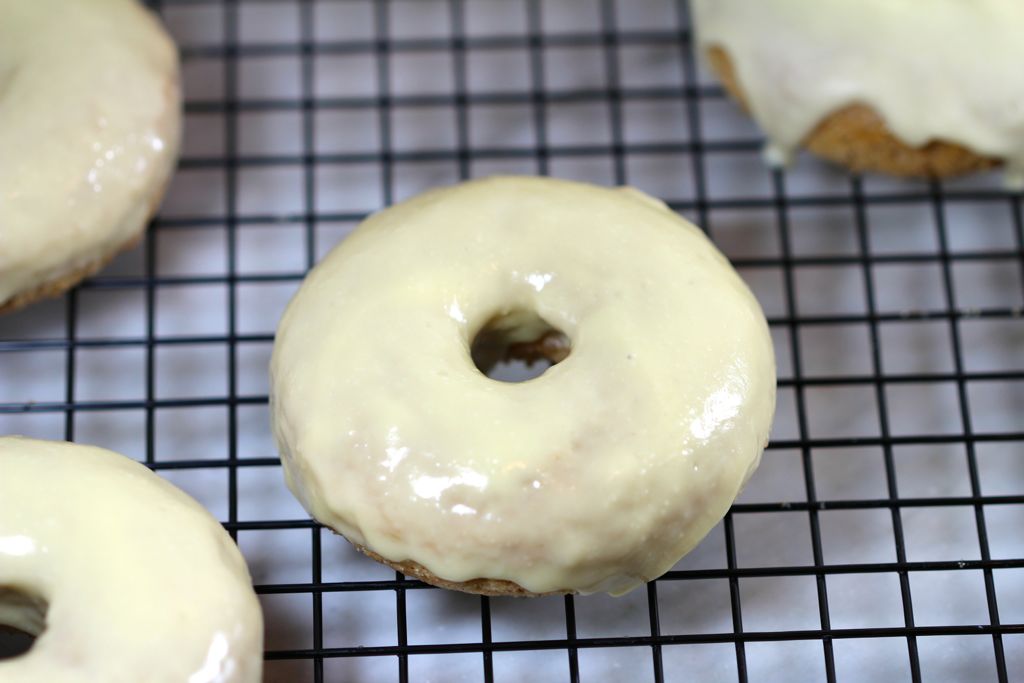 Cinnamoroll Facial Features Ingredients
light blue decorating icing (or you can make your own blue buttercream frosting like I did)
pink edible glitter or cake sparkles
Cinnamoroll Facial Features Directions
Draw the eyes and mouth with blue icing on all 6 donuts.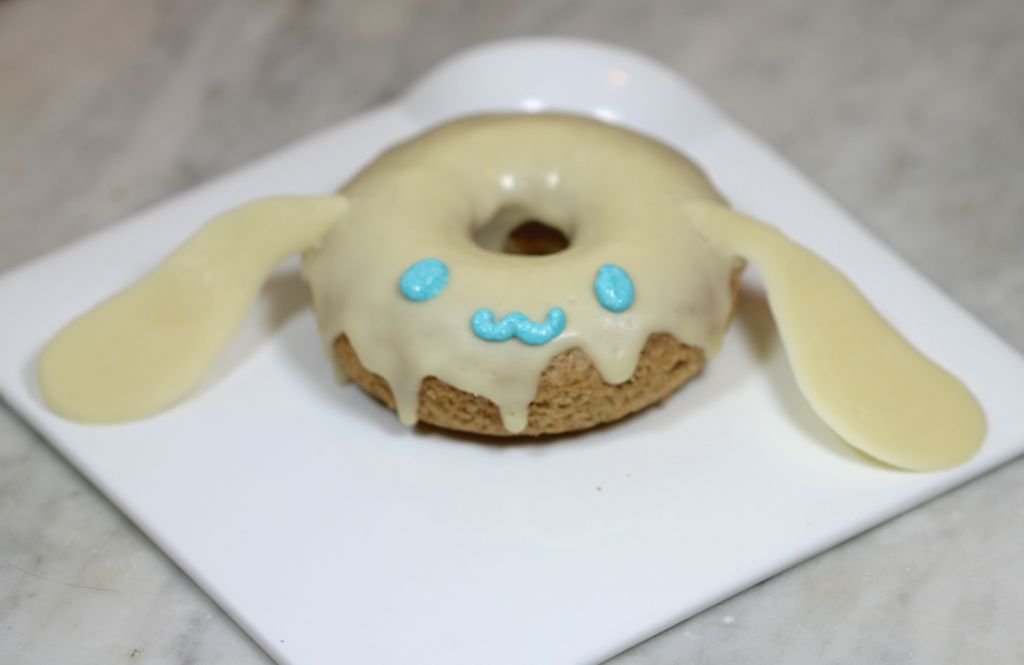 Add cheeks by dabbing edible glitter or cake sparkles on with your finger. You can also use pink decorating icing or pink sprinkles for the cheeks, but I used wilton pink cake sparkles .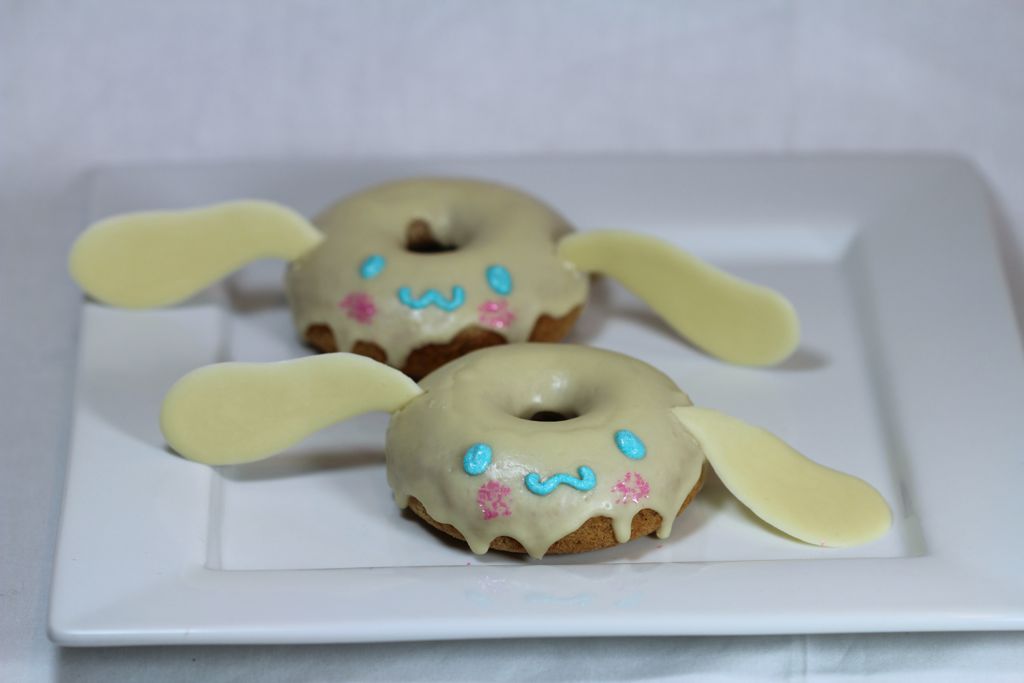 Cut slits into each side of the donuts where you want to insert the ears.
Remove the ears from the freezer. You have to work quickly on this step in order to keep the ears from melting. If they start to melt, I suggest returning them to the freezer for a minute or 2 in between donuts.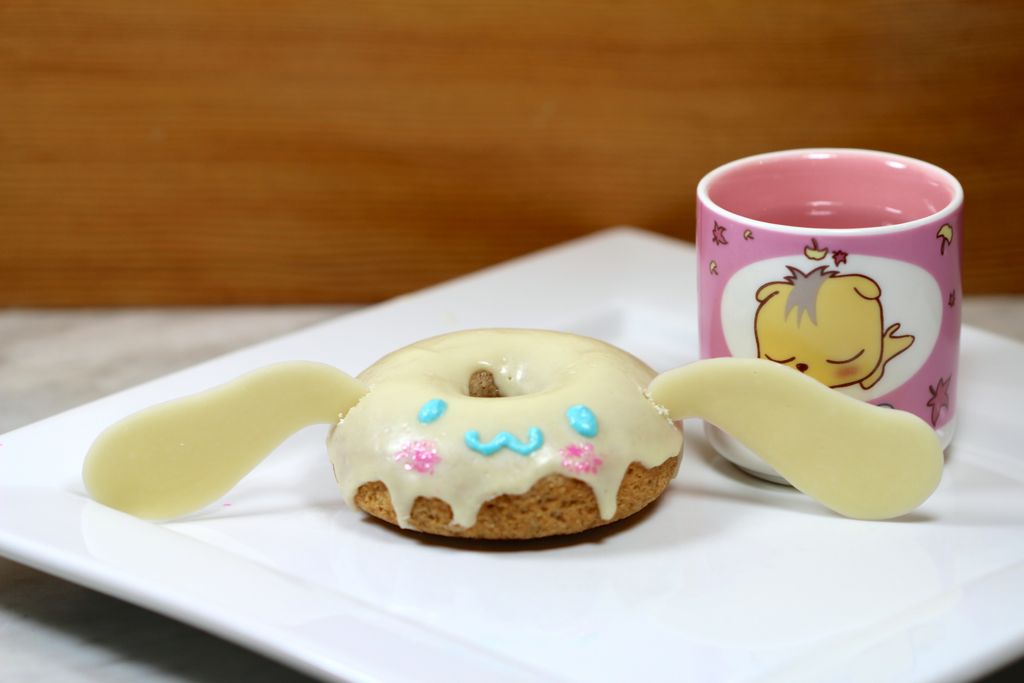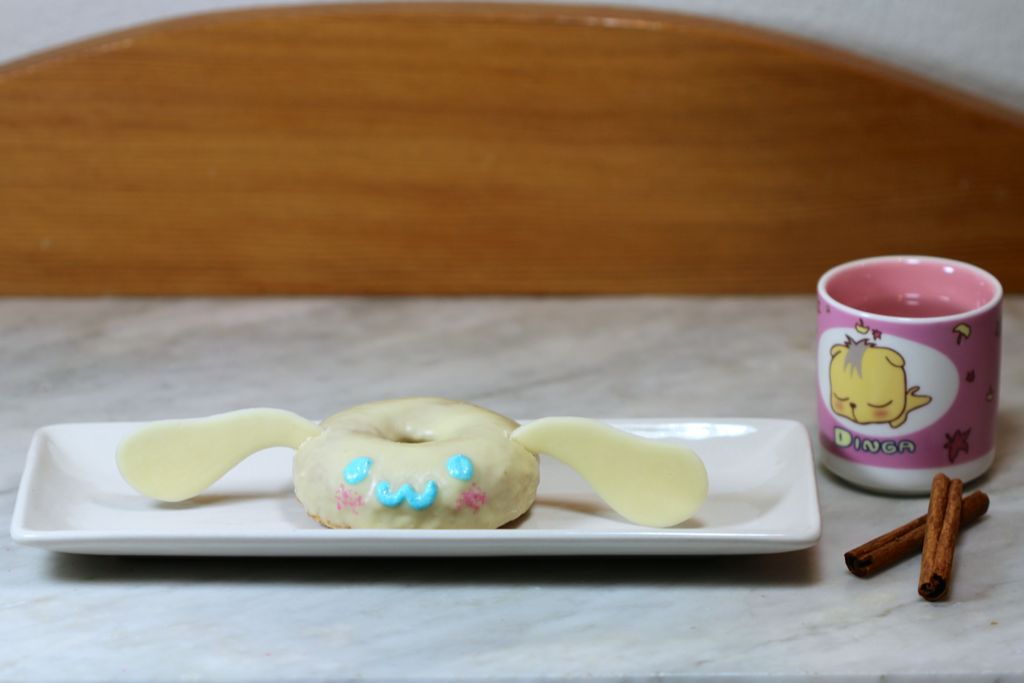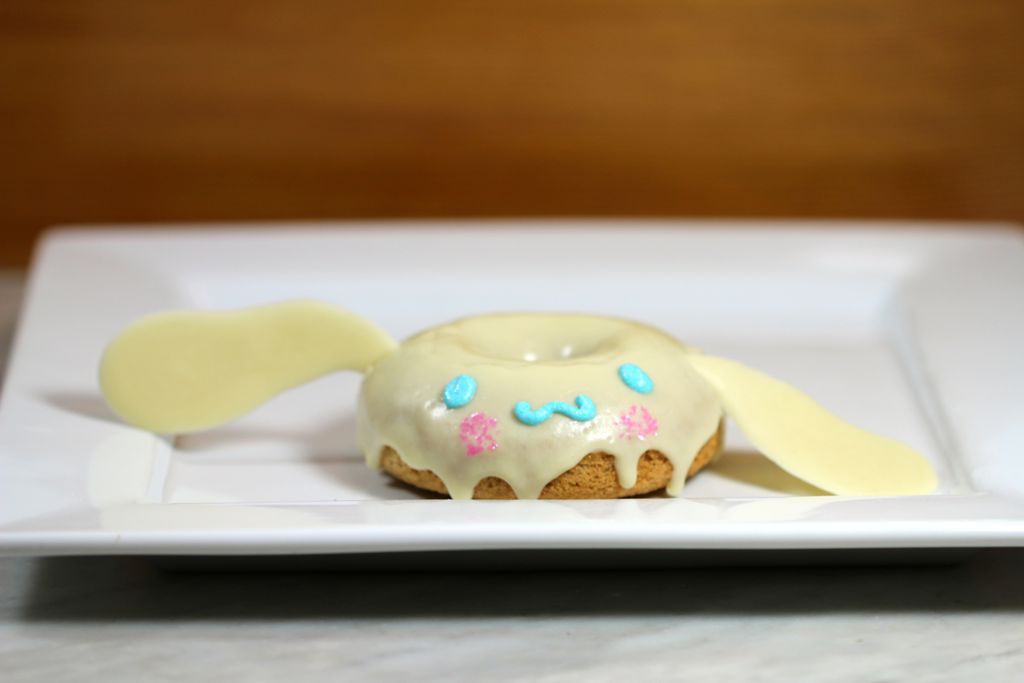 ☆☆☆☆☆☆☆☆☆☆
* I use mostly organic ingredients when I cook, but I realize that not everyone has the disposable income to purchase all organic ingredients. Therefore, I only specify organic on the ingredients that really matter - when buying the organic version is the only way to ensure that the item is vegan.