Minestrone Waffles
published on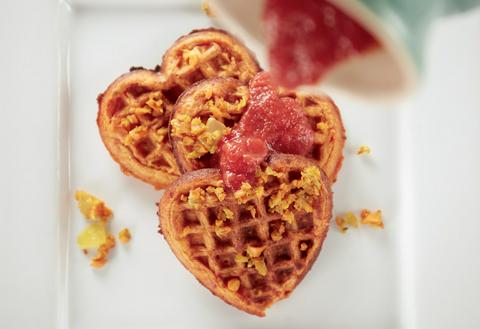 ♫ Listening to: Another Day by Carousel ♫
This recipe makes 20 mini 3" heart-shaped waffles. I usually have leftovers for lunches or for sharing with my friend's toddlers. Reheat the leftover waffles in your toaster oven or eat at room temperature.
Minestrone Waffle Ingredients
1 onion
3 stalks celery
3 carrots
4 tablespoons olive oil
1 pound of organic tomatoes (or sub a 15-ounce can of diced tomatoes)*
1 ½ cups organic unbleached flour*
½ cup chickpea flour (or sub any bean flour)
2 tablespoons baking powder
1 teaspoon thyme
1 teaspoon salt
½ teaspoon garlic powder
½ teaspoon onion powder
1 teaspoon oregano
½ teaspoon basil
¼ teaspoon pepper
¼ cup sunflower or safflower oil (to coat the waffle iron between batches)
Minestrone Waffle Directions
Dice the onion, carrot, and celery finely (or use the S blade in a food processor).
Sauté the onion, carrot, and celery in 4 tablespoons of olive oil until soft.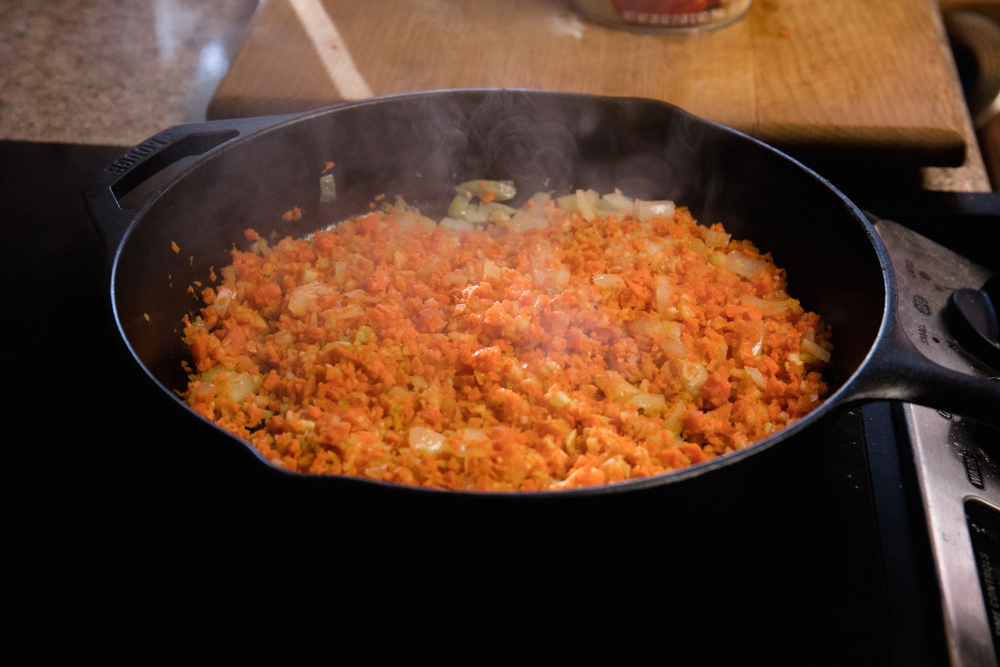 Blend or process the tomatoes in a blender or food processor. (If using canned tomatoes, include the tomato water too.)
Whisk the flours, powder, and spices together in separate large bowl.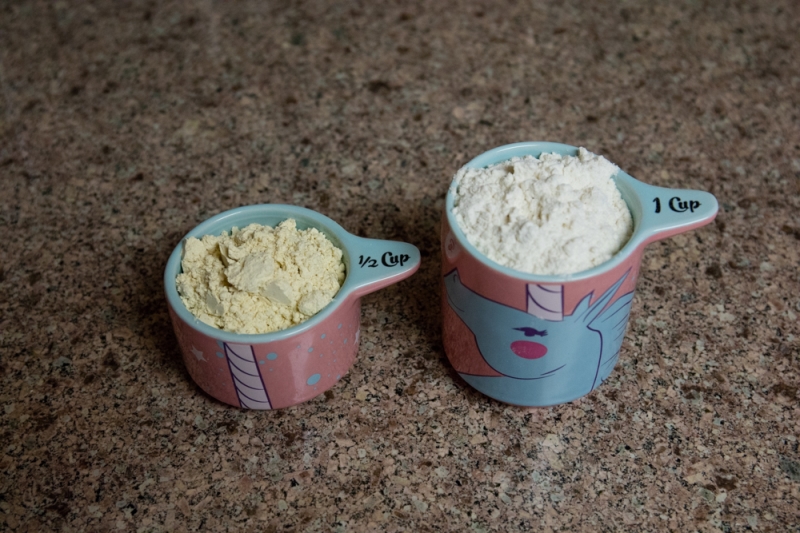 Heat the waffle iron according to the waffle iron instructions.
Pour the blended tomatoes into the dry ingredients and mix.
Add the sautéed veggies to the batter and mix well. (Optional: reserve some of the veggies for garnishing)
Coat the waffle iron with oil. You can use a silicone basting brush dipped in oil or an oil sprayer if you have one.
Pour the batter into the waffle iron cubbies, and follow your waffle iron instructions for cooking.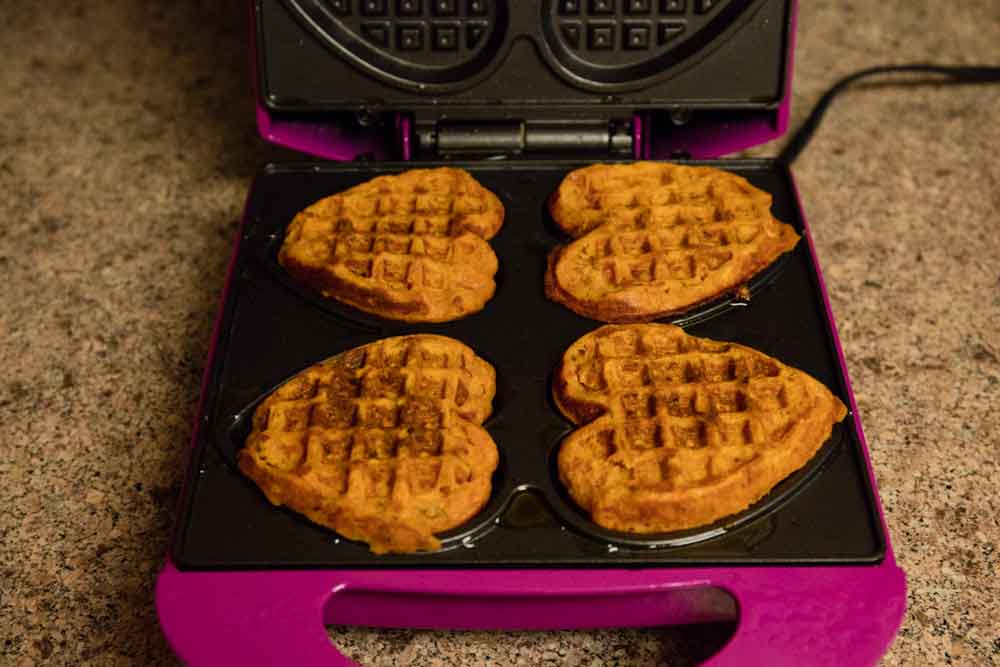 Serve your minestrone waffles with marinara (optional).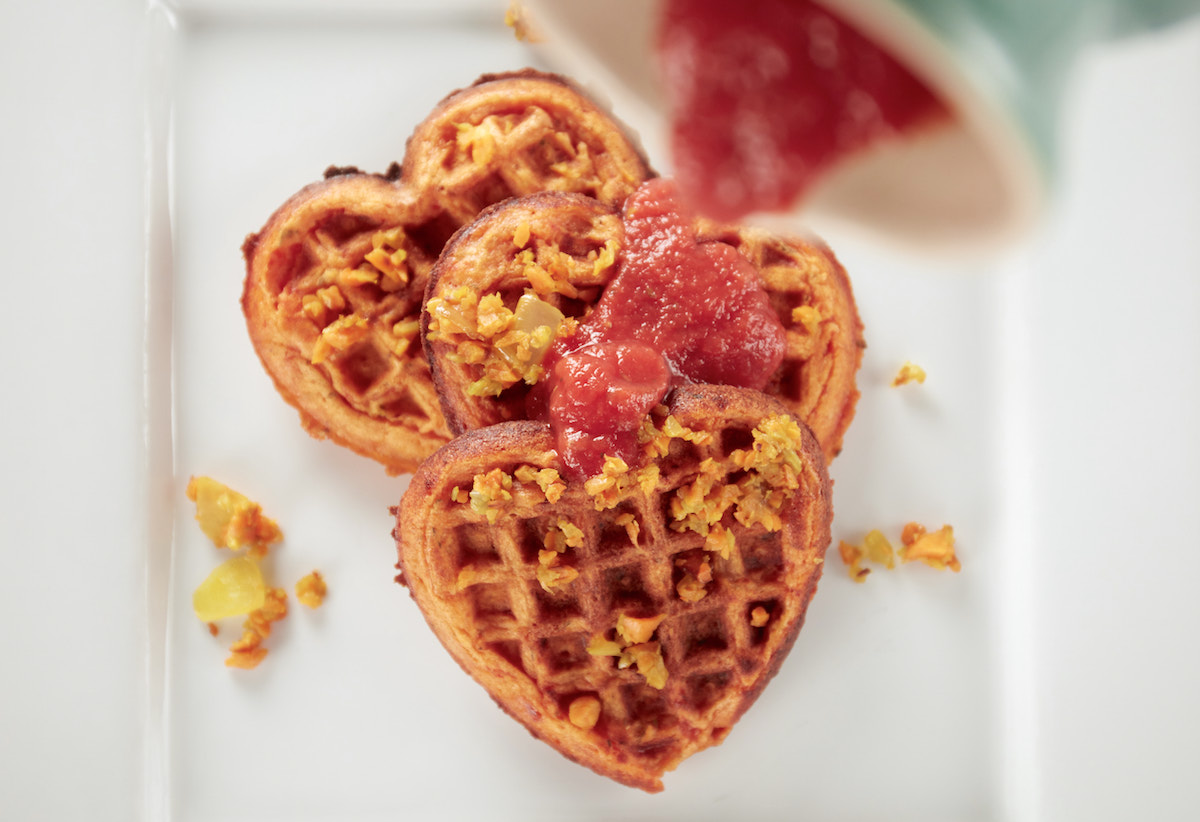 ☆☆☆☆☆☆☆☆☆☆
* I use mostly organic ingredients when I cook, but I realize that not everyone has the disposable income to purchase all organic ingredients. Therefore, I only specify organic on the ingredients that really matter - when buying the organic version is the only way to ensure that the item is vegan.