Pizza Crackers
published on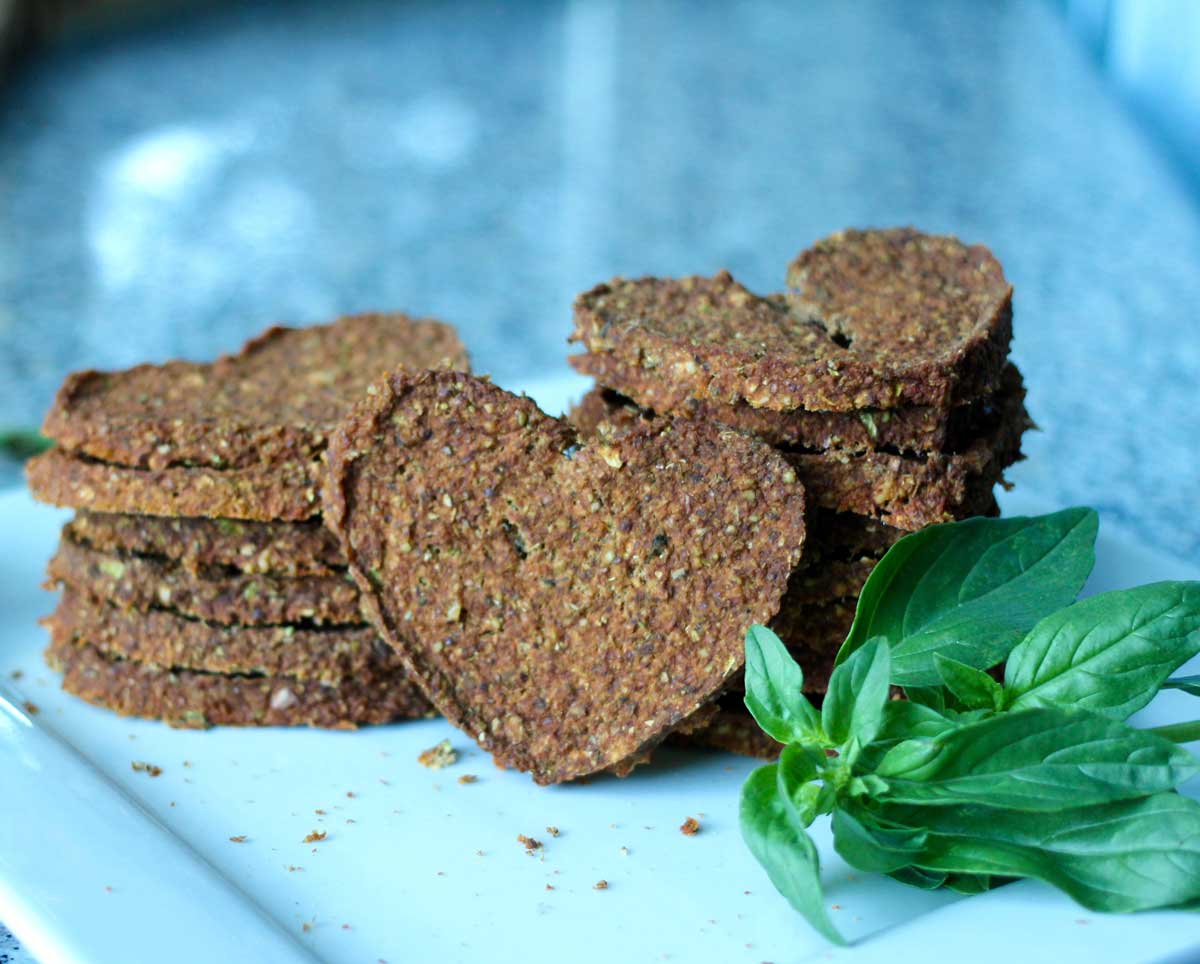 ♫ Listening to: My Friends Over You by New Found Glory ♫
Makes around 50 crackers, depending on the size
Pizza Cracker Ingredients
3 pounds of summer squash
1 red or yellow pepper
2 pounds of organic tomatoes (if you don't need them to be raw, you can substitute 2 cans of organic diced tomatoes)*
¼ cup of flax meal
½ cup water
2 tablespoons nutritional yeast (optional)
1 tablespoon oregano
30 fresh basil leaves (or sub 1 teaspoon dried basil)
½ teaspoon thyme
½ teaspoon rosemary
1 tablespoon minced garlic (or sub 1 teaspoon garlic powder)
1 - 2 teaspoons sea salt (to taste)
¼ teaspoon pepper
3 cups of almond pulp, leftover from making almond milk (if you don't make almond milk, you can sub 1 ½ cups of almond meal)
Pizza Cracker Directions
Chop the veggies coarsely to give the blender a helping hand.
Blend everything together, except for the almond pulp. You'll have to do this in 2-3 batches if you make the full recipe. I used the pulse button instead of blending so that it wouldn't become too liquid.
Mix the blended ingredients with the almond pulp in your largest bowl.
Spread mixture onto teflex sheets on dehydrator trays. I set a heart-shaped cookie cutter onto the teflex sheet, filled it with batter, spread it evenly, removed the cookie cutter, and repeated. Using this method, I could fit 9 heart-shaped crackers onto each tray.
Dehydrate for 24 hours. Flip them over. Remove the teflex sheets, and set them directly onto the dehydrator trays. Dehydrate for 12 more hours.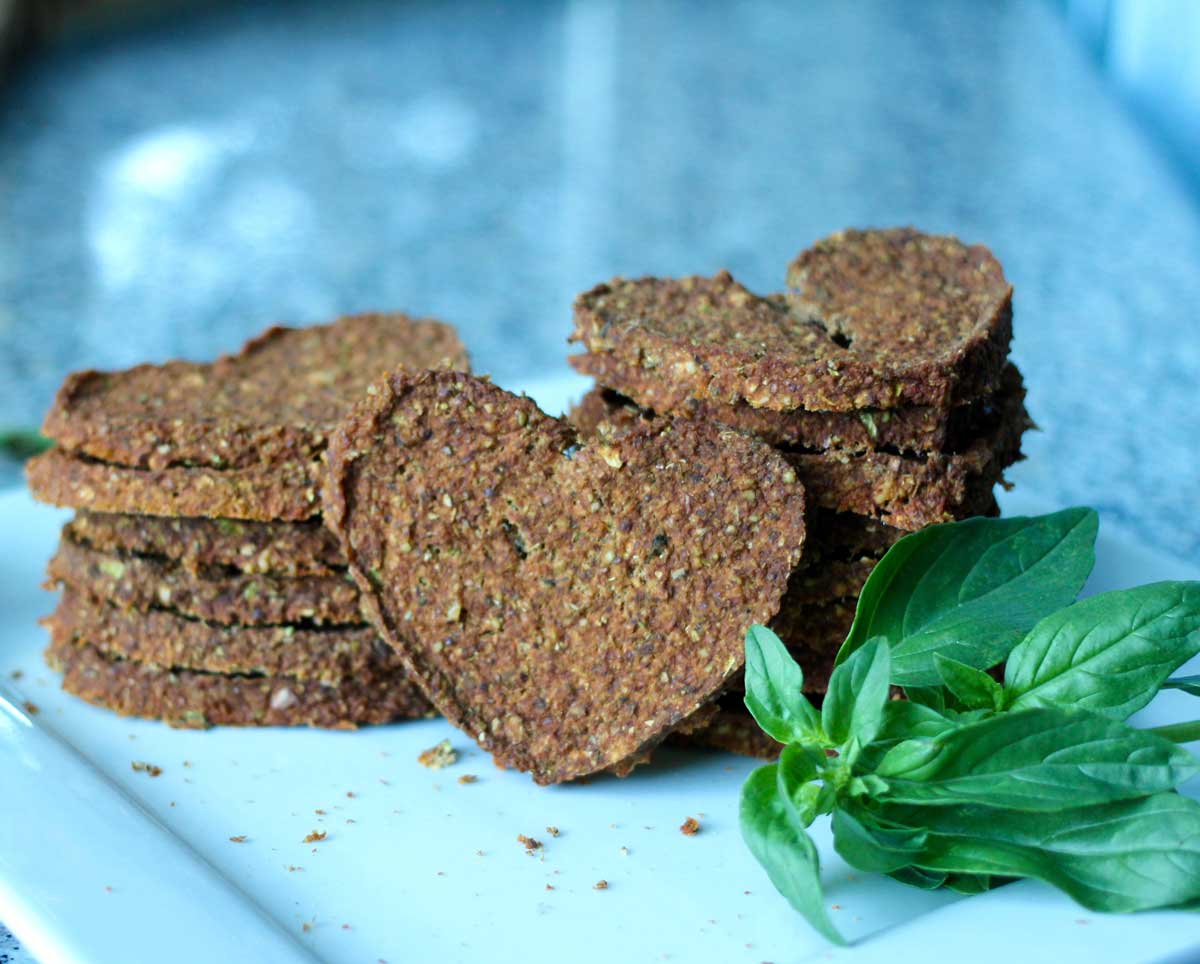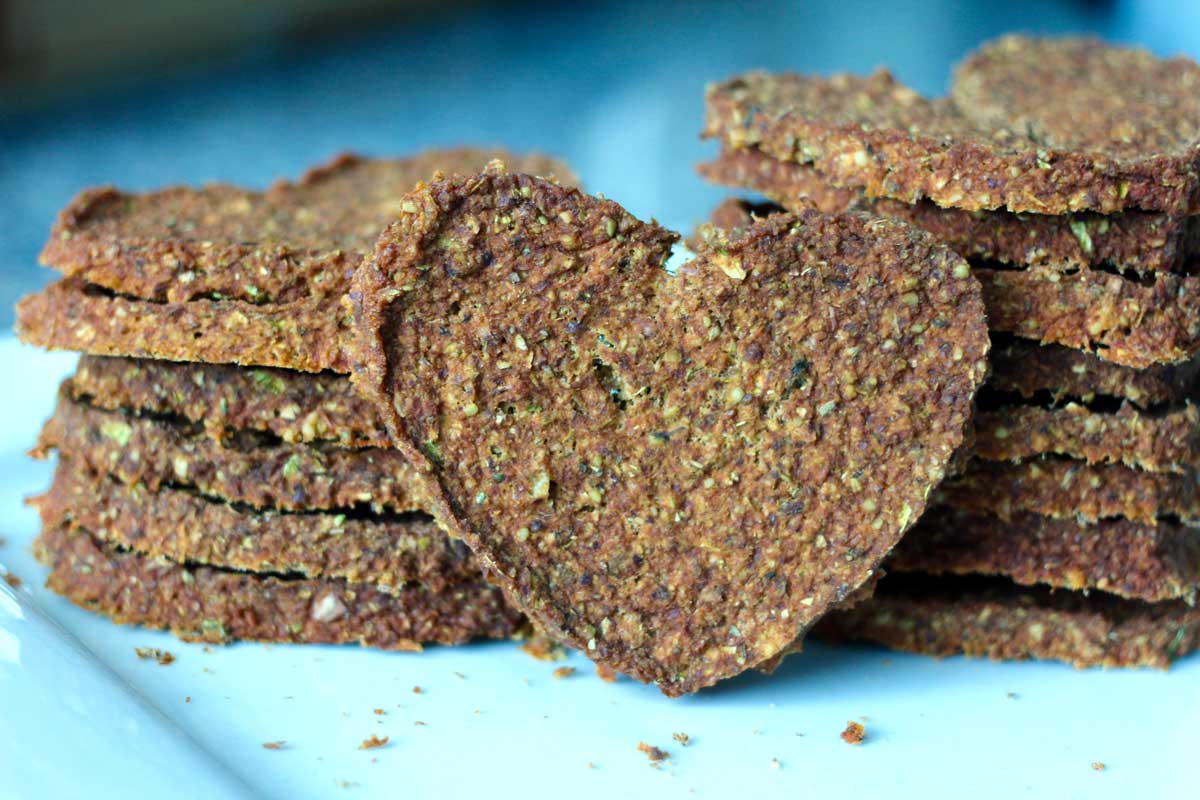 ☆☆☆☆☆☆☆☆☆☆