Red Velveteen Cake
published on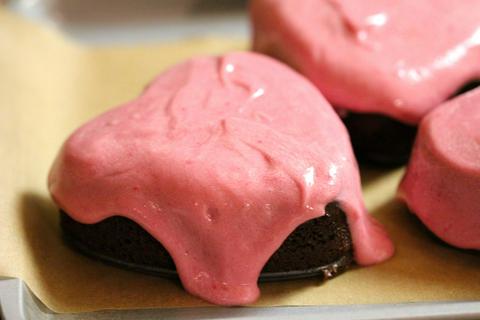 ♫ Listening to: The Darkest Side by The Middle East ♫
This recipe makes 5 small cakes (or 12 cupcakes).
Red Velveteen Cake Ingredients
1 cup nondairy milk

1 tablespoon apple cider vinegar

1 ¼ cup unbleached flour

⅓ cup cocoa powder

½ teaspoon baking soda

½ teaspoon baking powder

¼ teaspoon salt

½ cup pureed cooked beets (around 2-3 beets)

2 teaspoon vanilla extract

1 cup organic or raw sugar*

⅓ cup sunflower oil (or sub any veggie oil)
Red Velveteen Cake Directions
Preheat the oven to 350°.
Mix the nondairy milk and vinegar and let sit.
Whisk the dry ingredients together (flour, cocoa powder , baking powder, baking soda, salt) in a medium sized bowl.
Peel the cooked beets and cut of the stems before blending. Use the pulse button on the blender and stop it and shake the blender a couple of times in between to make sure it's completely blended. When you measure the half cup of puree for the recipe, make sure you save a few tablespoons of puree for the icing if you want pink icing.
Add the wet ingredients (sugar, vanilla, oil, and beet puree) to the nondairy milk mixture and mix well.
Sift the dry ingredients into the wet ingredients and mix until there's no visible powder.
Fill the lightly oiled mini cake pans just over halfway until all the batter is used up. It should fill 5 mini 4" cakes or 12 cupcakes. I use the mini springform pans by Wilton. Place the pans on a baking sheet to make them easier to remove from the oven.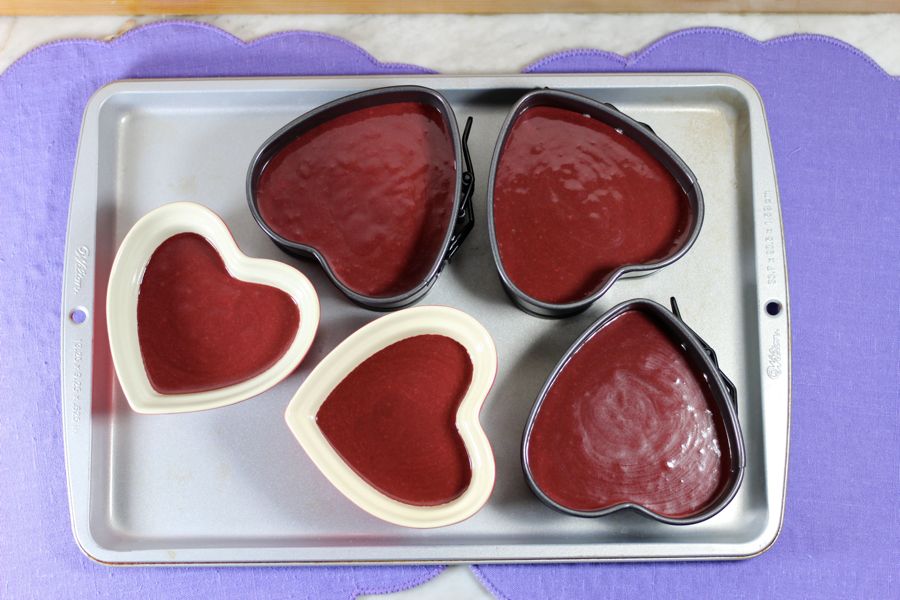 Bake at 350º for 33 minutes (or 20 minutes for cupcakes).
Cream Cheese Icing Ingredients
1 package vegan cream cheese (I used kite hill)

¼ cup vegan butter or margarine (if you avoid soy, buy the soy-free earth balance; otherwise buy the organic whipped earth balance)*

1 teaspoon vanilla

2-3 cups organic powdered sugar*

a squeeze of lemon juice

2-3 tablespoons beet puree for color
Cream Cheese Icing Directions
Beat the margarine, cream cheese, vanilla extract, lemon juice, and beet puree together.
Sift in the powdered sugar, a cup at a time.
Pour over cooled cakes using an offset spatula to help spread it around.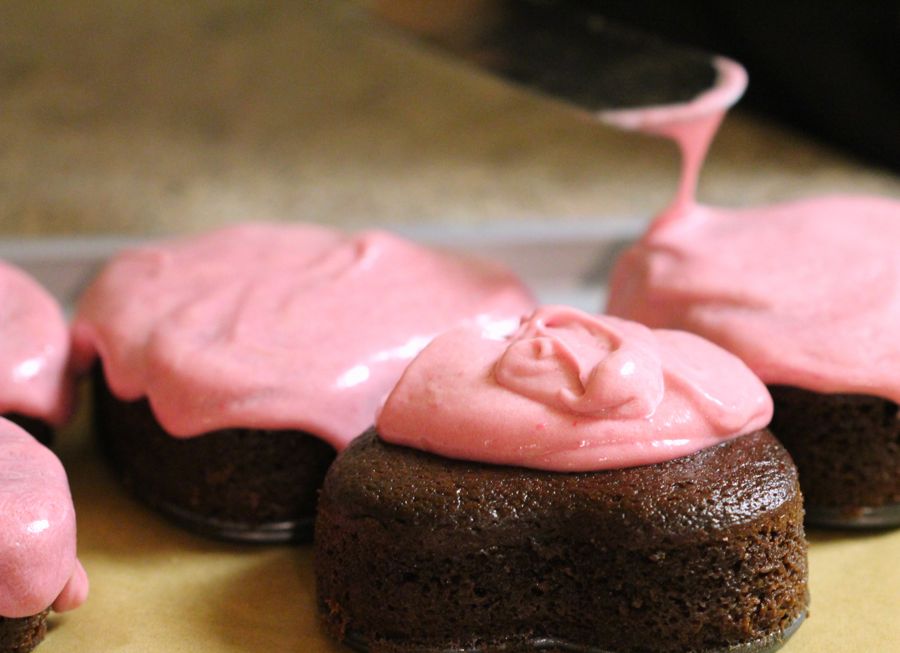 ☆☆☆☆☆☆☆☆☆☆
* I use mostly organic ingredients when I cook, but I realize that not everyone has the disposable income to purchase all organic ingredients. Therefore, I only specify organic on the ingredients that really matter - when buying the organic version is the only way to ensure that the item is vegan.