Lentil Lovelies
published on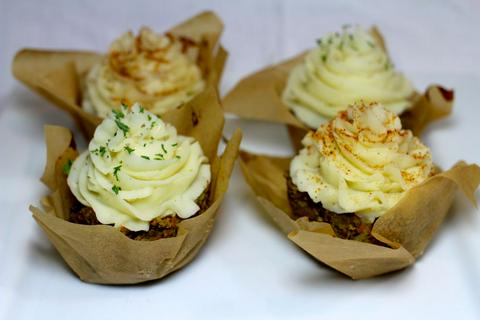 ♫ Listening to: Play by Fickle Friends ♫
I remember the first time I made these was 3 years ago for Lulu's birthday. I had a different blog back then at ieatcupcakes.com where all my pictures were taken with an iPhone so they all looked really bad. Here was my original post. Now I have created my own lentil loaf recipe that I prefer over many others that I've tried.
This recipe makes 15 lentil lovelies.
Lentil Loaf Ingredients
1 cup dry lentils
⅓ cup millet
3 cups vegetable broth (I make my own using this)
2 tablespoons extra virgin olive oil
1 small yellow onion
1-5 cloves of garlic, to taste (or ¼ teaspoon garlic powder)
2 celery stalks
1 carrot
1 parsnip (or sub another carrot)
1 teaspoon salt
1 teaspoon black pepper
1 teaspoon thyme
¼ teaspoon rosemary
¼ teaspoon sage
½ cup oat flour (or sub almond flour)
2 tablespoons ground flax seed (or sub chia seeds)
¼ cup mashed potato flakes
½ cup almond flour (or sub leftover almond pulp from making almond milk)
¼ cup ketchup
1 tablespoon molasses
Lentil Loaf Directions
Rinse the lentils and millet.
Boil the broth, lentils, and millet in a medium-sized pot.
Cover, reduce heat to low, and simmer until liquid is absorbed (30-60 minutes), stirring occasionally.
Cut 15 squares of parchment paper and use a glass or your hand to press the paper into each cubby of a cupcake pan, making sure the parchment paper hangs over the edges by an inch or 2. 6" square pieces are a good size.
Peel the onion and process it in a food processor (or dice by hand).
Sauté the onion in olive oil in a cast iron pan over medium heat.
Process the carrot, parsnip, garlic, and celery until they're chopped finely (or dice or grate by hand).
Add the carrot, parsnip, garlic, and celery to the pan and sauté for 5 more minutes.
Preheat the oven to 350°.
Add the spices to the pan, and remove from heat. (If you live in the bay area, I have wayyyy too much rosemary growing in my yard, so please come and help yourself.)
Mix the lentils, millet, sautéed veggies, oat flour, almond flour, and ground flax seed. Stir well.
Scoop the mixture into each parchment paper lined cubby of the muffin pan using an ice cream scoop if you have one.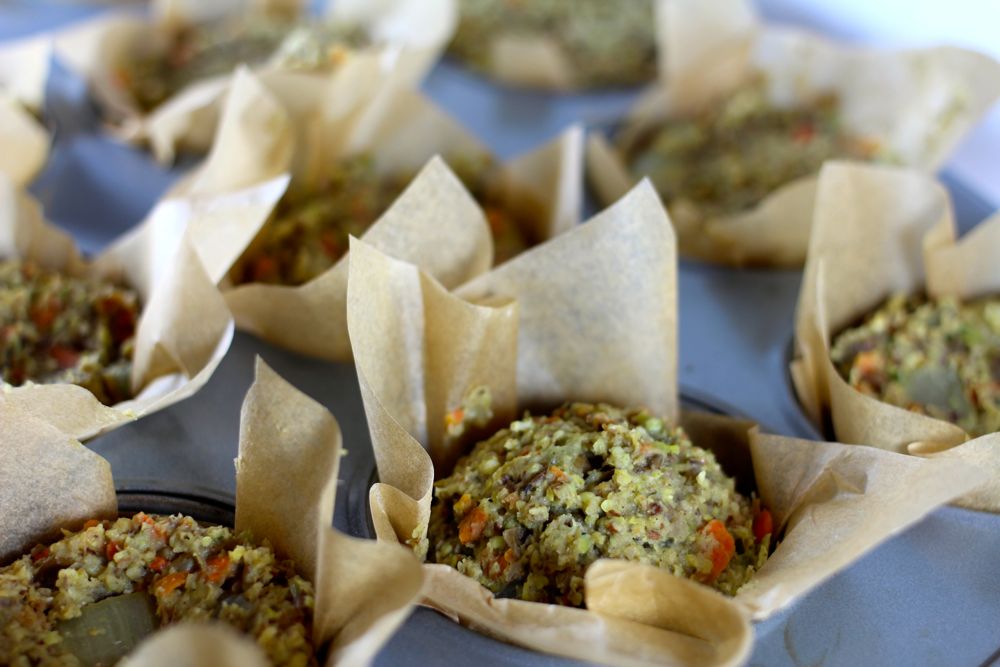 Press the scoops down into the cubbies with the back of the scoop.
Bake the little lentil loaves for 15 minutes, and remove them from the oven.
Mix the ketchup and molasses together to create a BBQ glaze.
Spread the glaze on top of each little lentil loaf.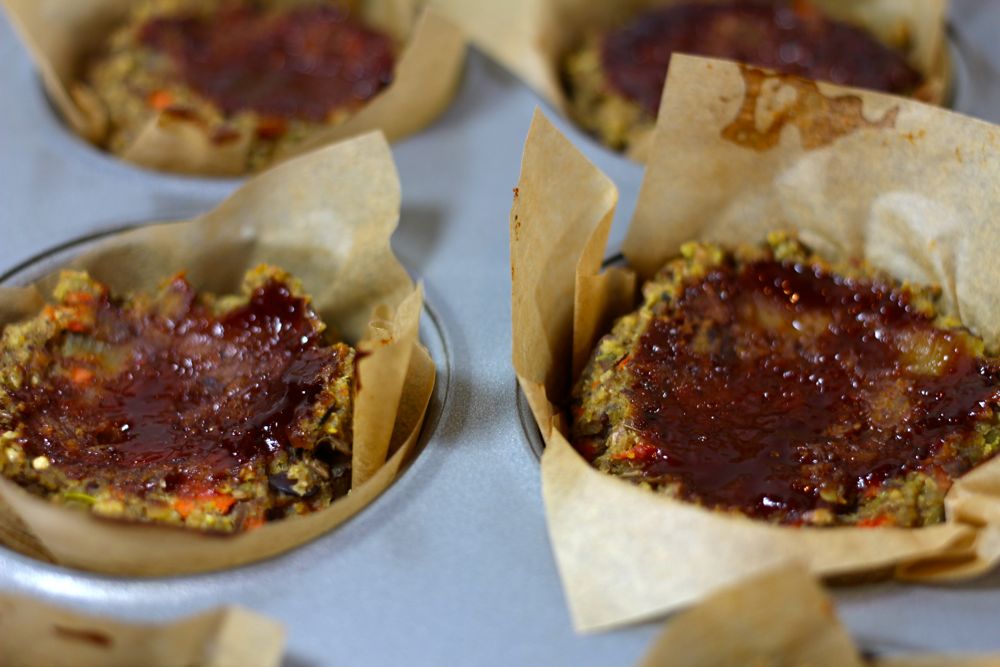 Bake the glazed little lentil loaves for 10 more minutes.
Mashed Potatoes Ingredients
2 pounds potatoes
¼ cup vegan butter or margarine (if you avoid soy, get the soy-free earth balance; otherwise, get the organic whipped earth balance)*
½ cup almond milk (or sub any unsweetened, unflavored nondairy milk)
1 teaspoon salt
½ teaspoon pepper
paprika, parsley, and/or dill for garnish (optional)
Mashed Potatoes Directions
Dollhouse Shortcut
If you have an instant pot, you can pressure cook the potatoes and water on high for 10 minutes and slow release the pressure.
Peel the potatoes, cutting off any bad spots.
Cut the potatoes into one-inch cubes, place in a pot, and cover with water.
Boil the potatoes on high heat, reduce heat to medium, and boil for 15 minutes.
Drain the potatoes in a colander in the sink.
Transfer the potatoes back to the pot, add the vegan butter, salt, and pepper, and mash with a potato masher or use a stand mixer or a handheld electric mixer to whip them.
Add nondairy milk slowly to the potatoes until they are a creamy consistency (pictured below).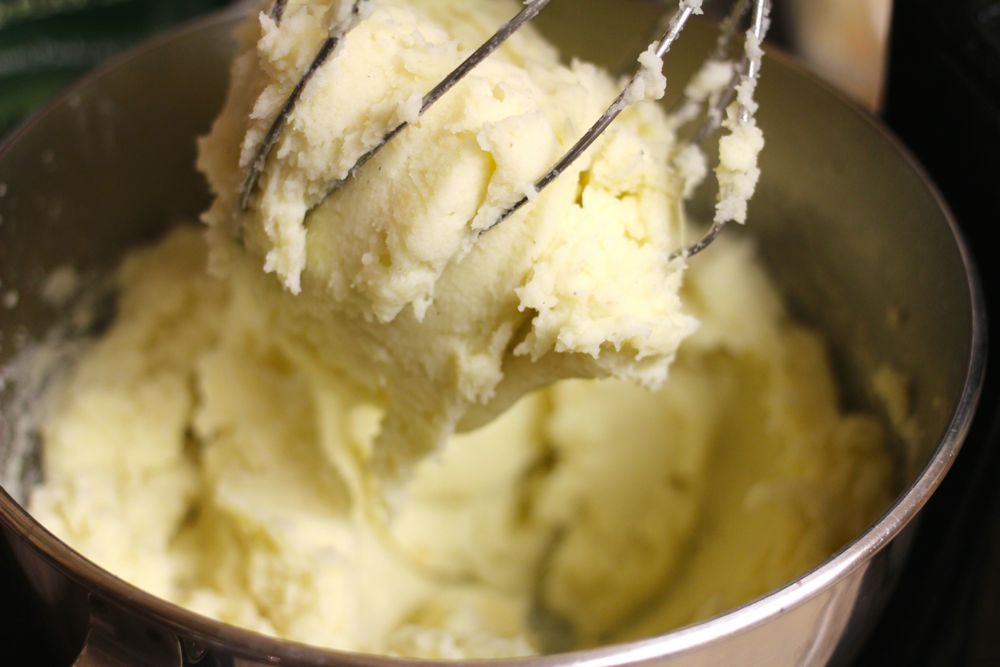 Transfer the mashed potatoes to a piping bag. Pipe potatoes onto lentil muffins.
Garnish the lentil lovelies with parsley, dill, and/or paprika (optional).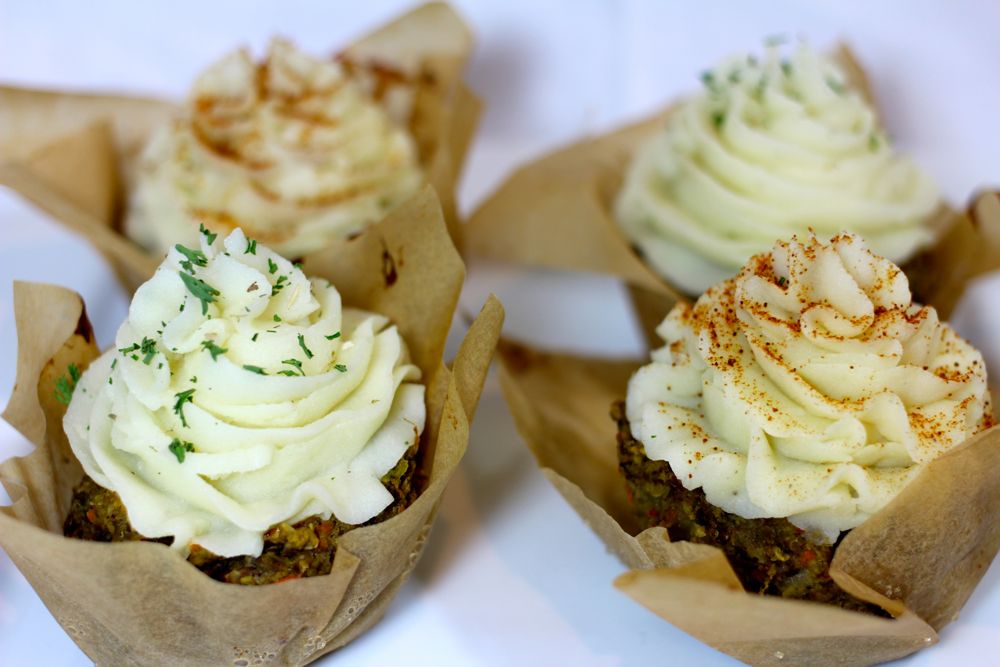 You can also make them spookier for Halloween or Friday the 13th by shaping the mashed potatoes into ghosts.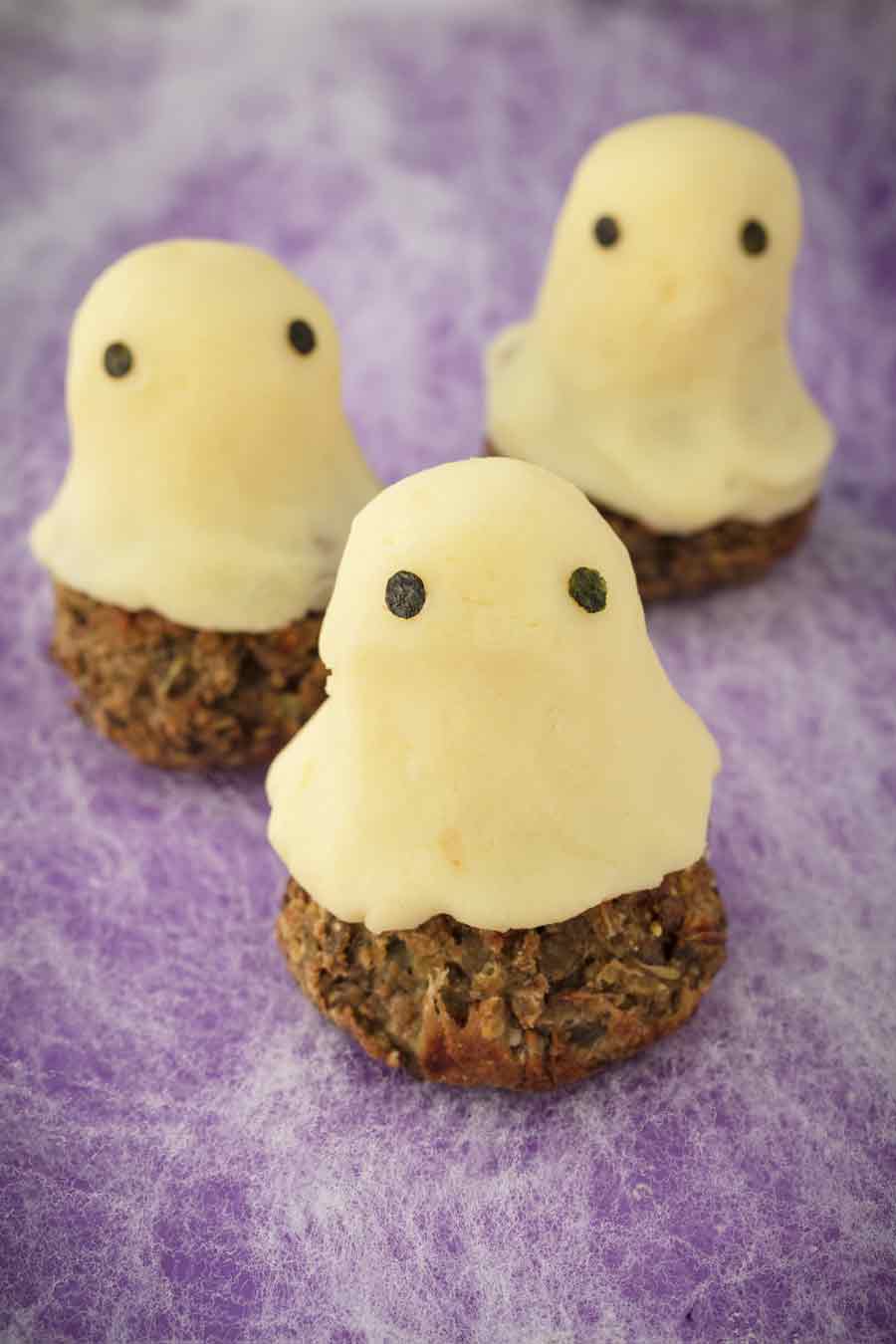 These can be made in advance, chilled overnight, and reheated in an oven for 15 minutes until mashed potato tops have browned slightly. If you want to watch me piping mashed potatoes onto these on periscope (so basically watching a video of me talking to my phone), you can click here.
☆☆☆☆☆☆☆☆☆☆
* I use mostly organic ingredients when I cook, but I realize that not everyone has the disposable income to purchase all organic ingredients. Therefore, I only specify organic on the ingredients that really matter - when buying the organic version is the only way to ensure that the item is vegan.