Strawberry Shortcake
published on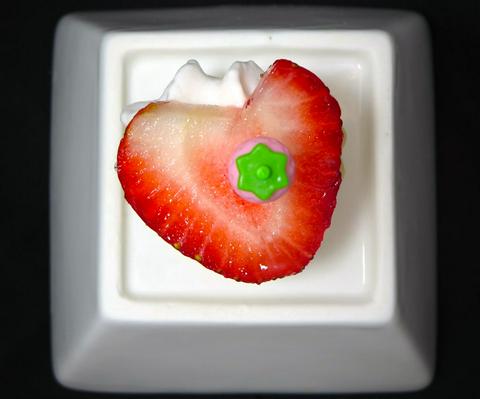 ♫ Listening to: We've Had Enough by Alkaline Trio ♫
Vegan Shortcake Ingredients
3 cups flour
1 tablespoon baking powder
¼ teaspoon salt
5 tablespoons cold coconut oil or vegan butter or margarine (I like earth balance)
5 tablespoons sugar
1 cup nondairy milk
Vegan Shortcake Directions
Preheat the oven to 400°.
Using the dough hook, combine the dry ingredients in the stand mixer .
Cut in the vegan butter or coconut oil by adding little pieces at a time and mix until crumbly.
Slowly add the nondairy milk while mixing until all the dough forms a nice tight ball.
Place the dough on a lightly floured cutting board or rolling mat and roll it to ½ inch thickness.
Cut out shapes using a cookie cutter.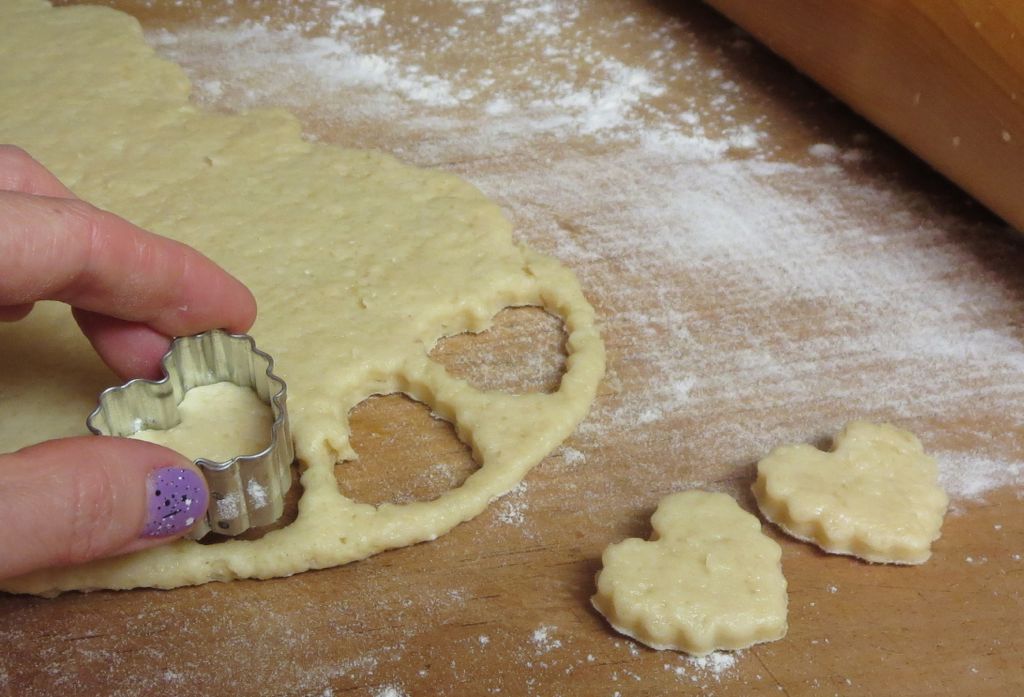 Place the cut dough pieces gently onto 2 parchment paper lined cookie sheets.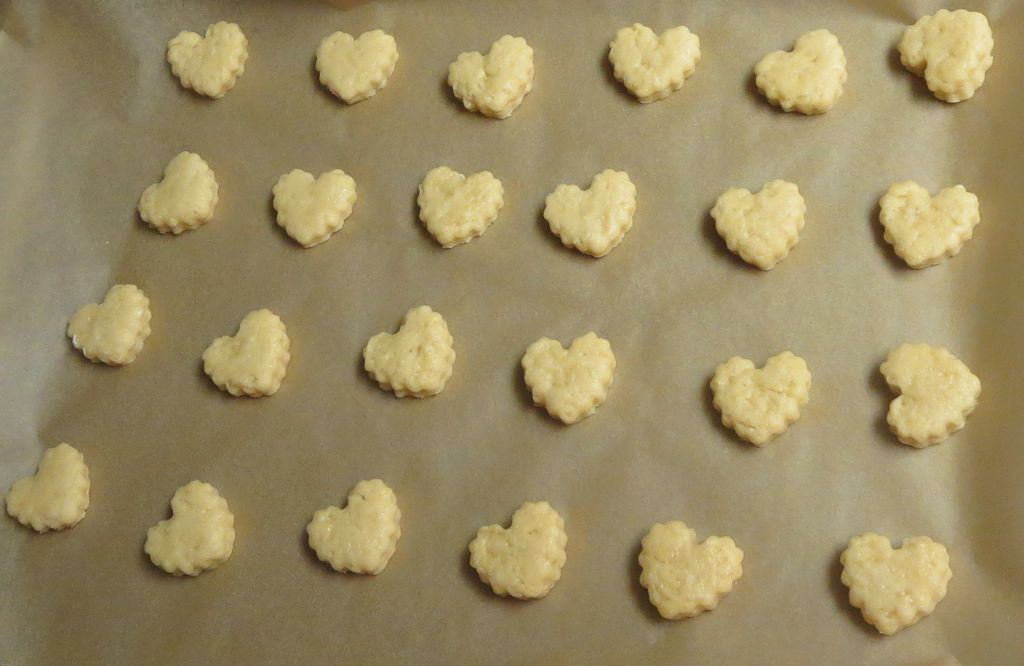 Bake for 10-20 minutes, depending on the size of your biscuits. I baked mine for only 10 minutes, because they were babies.
Remove from the oven and transfer to cooling racks.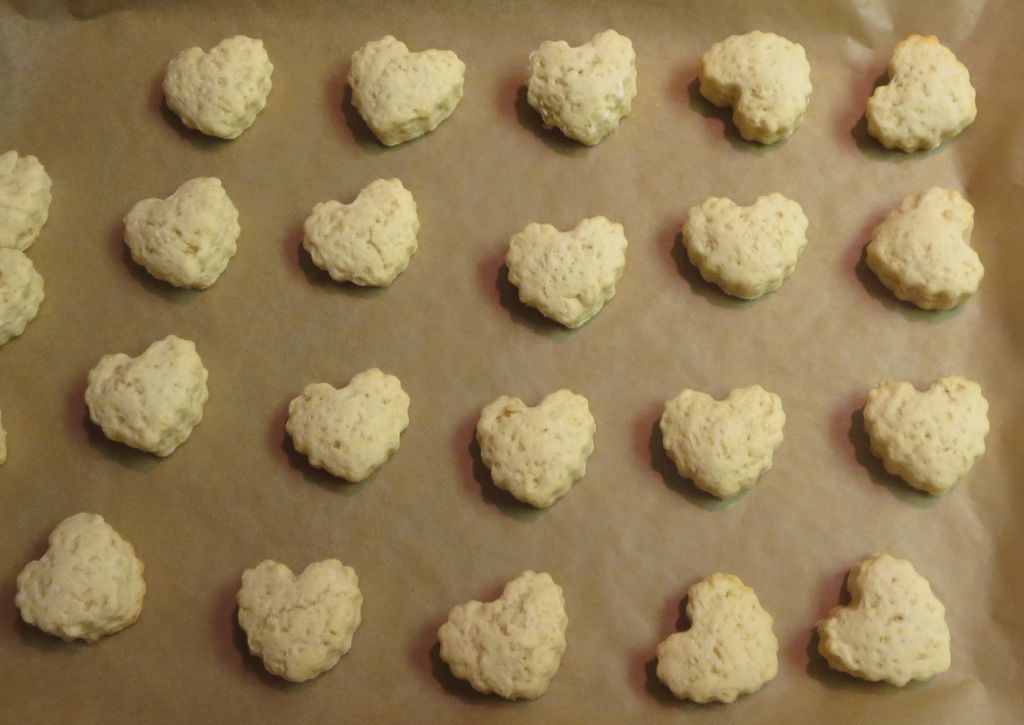 Vegan Whipped Cream Ingredients
2 cans of coconut cream (I buy mine from Trader Joe's)
2 tablespoons vanilla
½ cup vegan or organic powdered sugar
½ teaspoon xantham gum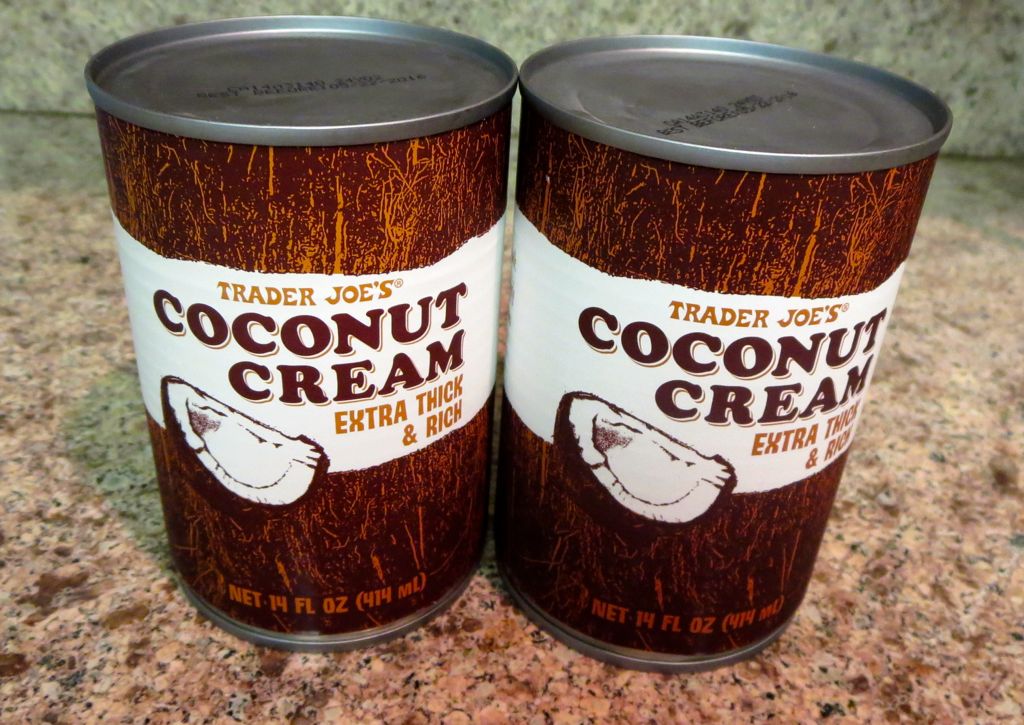 Vegan Whipped Cream Directions
Whisk the ingredients until smooth using a stand mixer or electric hand mixer.
Transfer into a piping bag fitted with your tip of choice. I used my Wilton large open star tip 6B which works really well for small dollops of frosting or whipped cream.
Chill the piping bag overnight if you're planning to pipe it like I am.
Assemble by piping a dollop of whipped cream onto each biscuit. Then I took a cute toothpick, poked a strawberry slice, and then poked the rest of the toothpick into the biscuit topped with whipped cream. (I got a lot of my cute toothpicks in Japan, but you can buy these cute reusable toothpicks on Amazon.)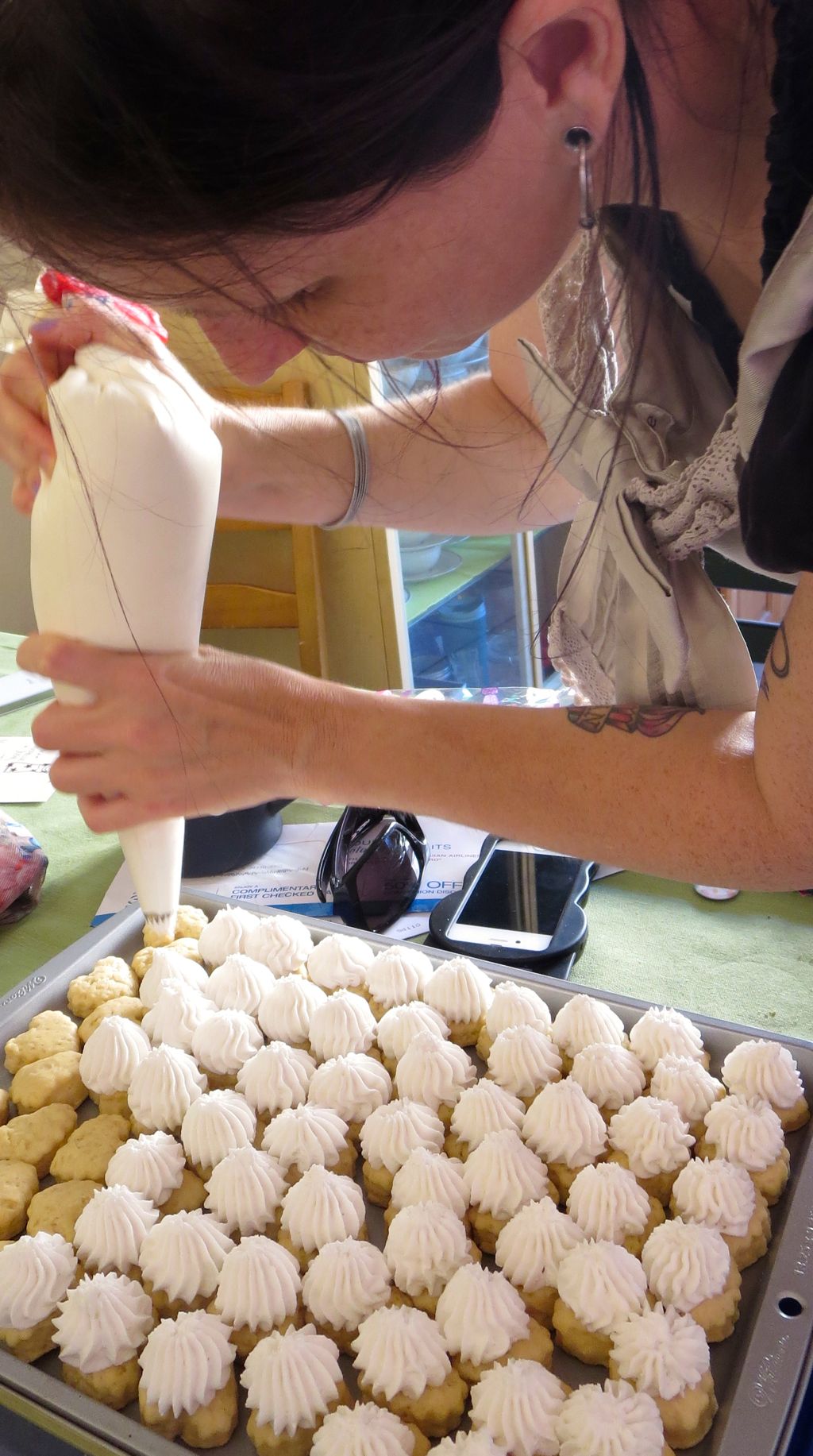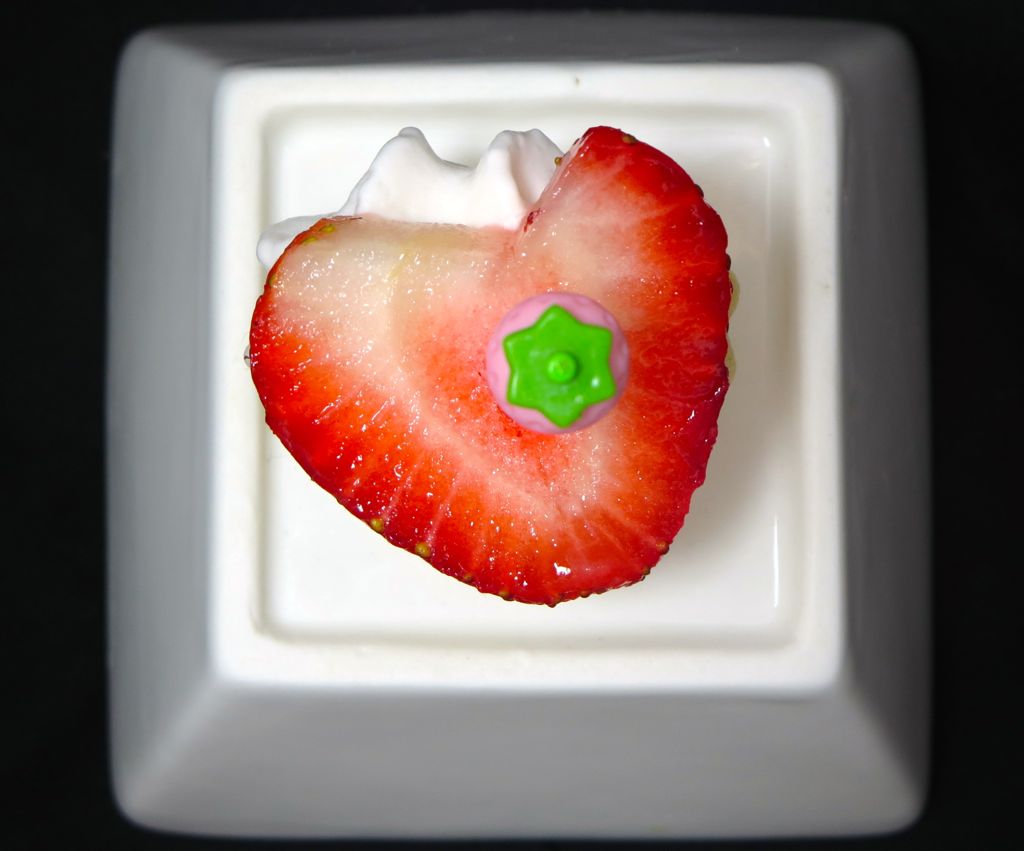 If you have to transport these after you make them (like to the patio of a nearby bar), I suggest bringing a friend to volunteer to hold them on their lap while you drive.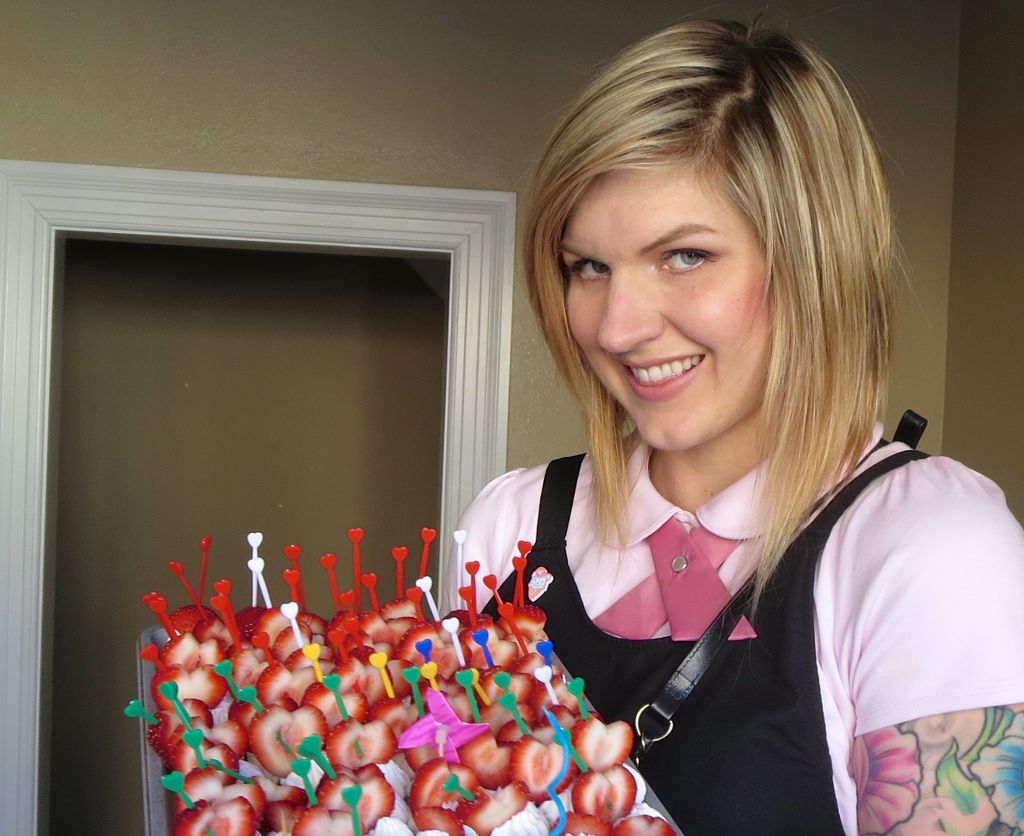 If you like this recipe, you might also like my strawberry shortcake parfaits.
☆☆☆☆☆☆☆☆☆☆
* I use mostly organic ingredients when I cook. I realize that not everyone has the disposable income to buy only organic ingredients. So, I only specify organic on the ingredients that matter: when buying the organic (or non-GMO) version is the only way to ensure that an item is vegan.
This post links to items I used when I made this recipe. If you click on the purple Buy Now button on a product page, you will go to a website (like Amazon) where you can buy the same product I used. Sometimes, the store you purchase from (Amazon, Etsy, etc.) will pay me for referring you. This costs you nothing extra, and I would never recommend a product that I don't use. These affiliate programs help me buy the ingredients to create these recipes for you. Read more about this in my privacy policy.
☆☆☆☆☆☆☆☆☆☆