Black Forest Ice Cream
published on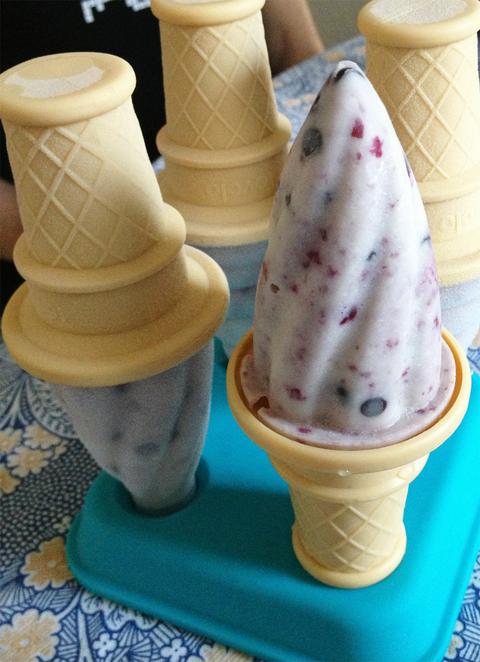 ♫ Listening to: Forever by Walter Meego ♫
If you like creamy ice cream popsicles, you might also like my strawberry ice cream popsicles.
Black Forest Ice Cream Ingredients
1 cup almond milk

2 cups vanilla coconut creamer (I used so delicious)

¾ cup organic or raw sugar*

2 tablespoons arrowroot powder

1 tablespoon vanilla extract

1 bag frozen cherries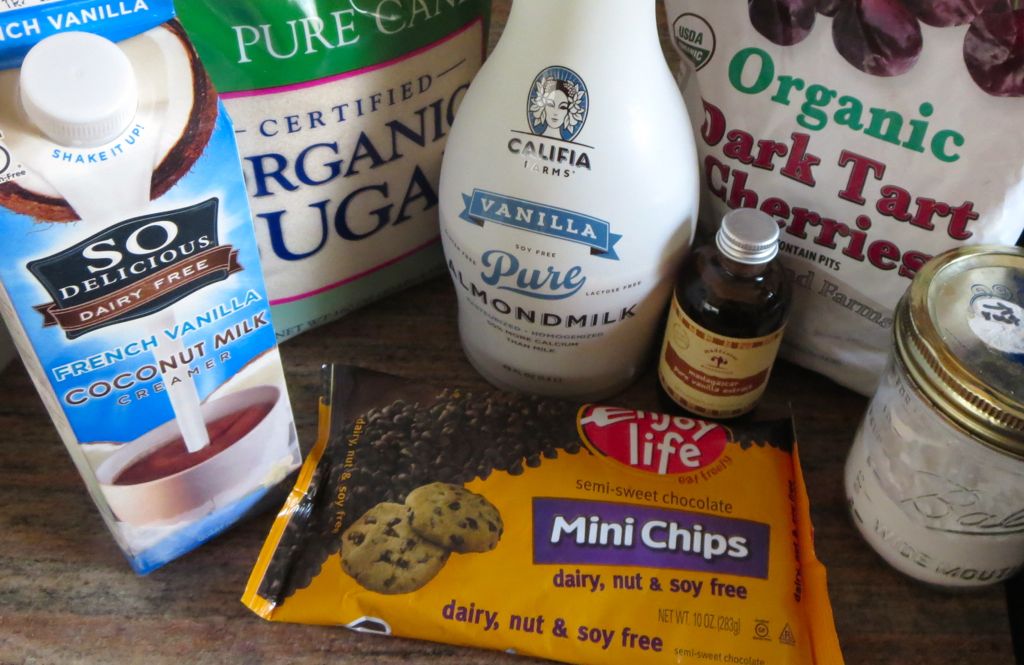 Black Forest Ice Cream Directions
Dollhouse Shortcut
Purchase vegan vanilla ice cream from the store and skip to the cherries step in the recipe.
Whisk the arrowroot powder with ¼ cup almond milk. Add 1 tablespoon vanilla. Whisk again. Set aside.
Stir the sugar, remaining almond milk, and creamer in a saucepan over medium heat.
Once the ingredients in the saucepan start to boil, remove from heat and whisk in the arrowroot powder mixture.
Chill in refrigerator for 4 hours or overnight.
Add enough cherries to the blender to cover the blades.
Blend the cherries until they are frozen dust. Let sit.
Pour the chilled ice cream into an ice cream maker . Once the ice cream is almost done, transfer it from the ice cream maker into a bowl. (Hint: If an ice cream maker isn't in your kitchen tool artillery, you can also just put this in the freezer, and stir it every half hour, but it takes a lot longer that way. Or you can pick up an inexpensive Donvier, like the one I have for under $15 used.)
Add the cherry puree.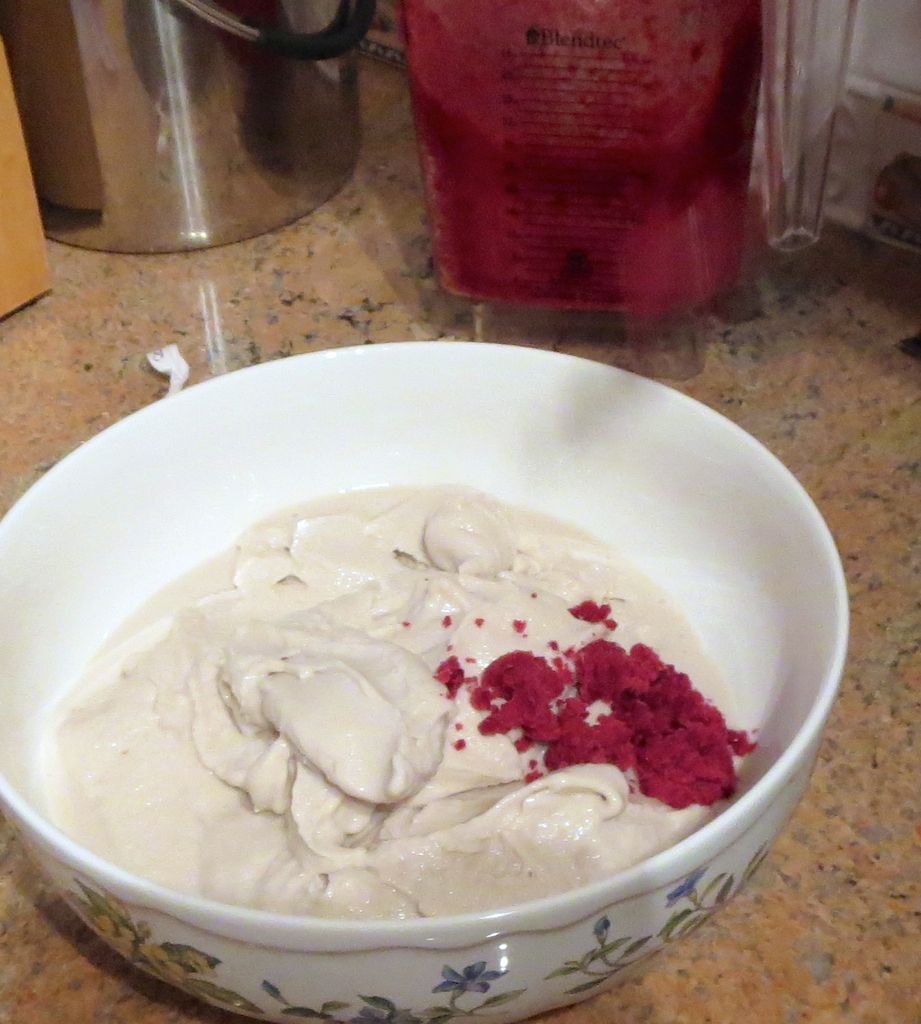 Swirl the cherry into the ice cream.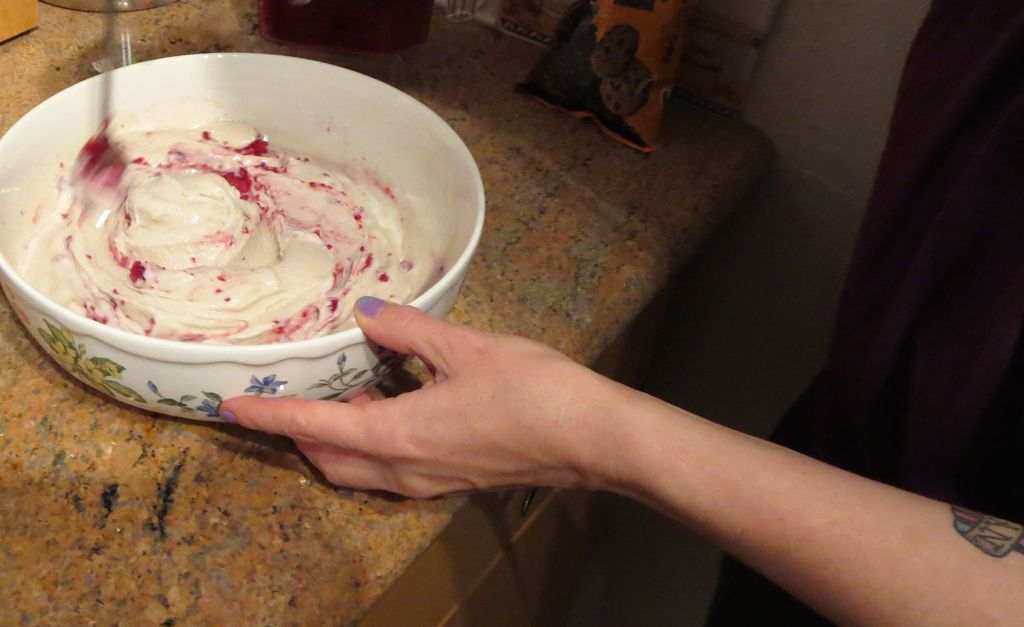 Add the mini vegan chocolate chips to the ice cream. If you don't have access to vegan mini ones, you can use normal sized ones.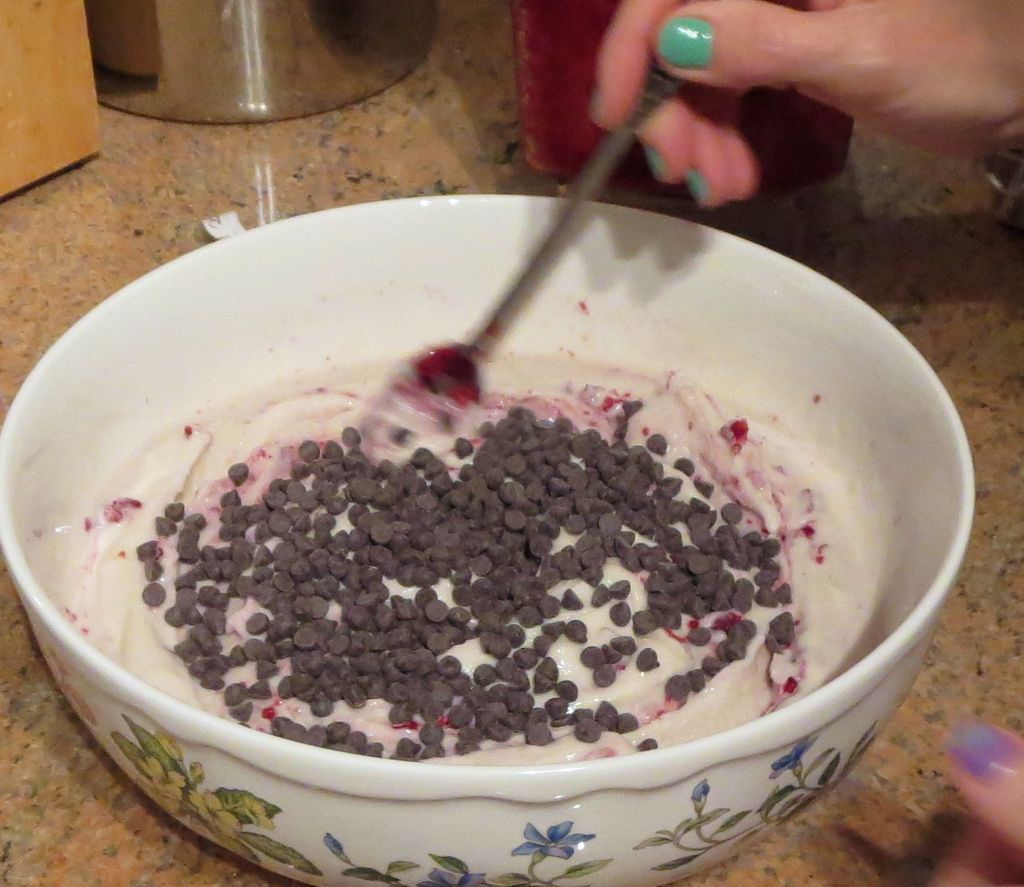 Serve the ice cream immediately or spoon into molds or tupperware and freeze.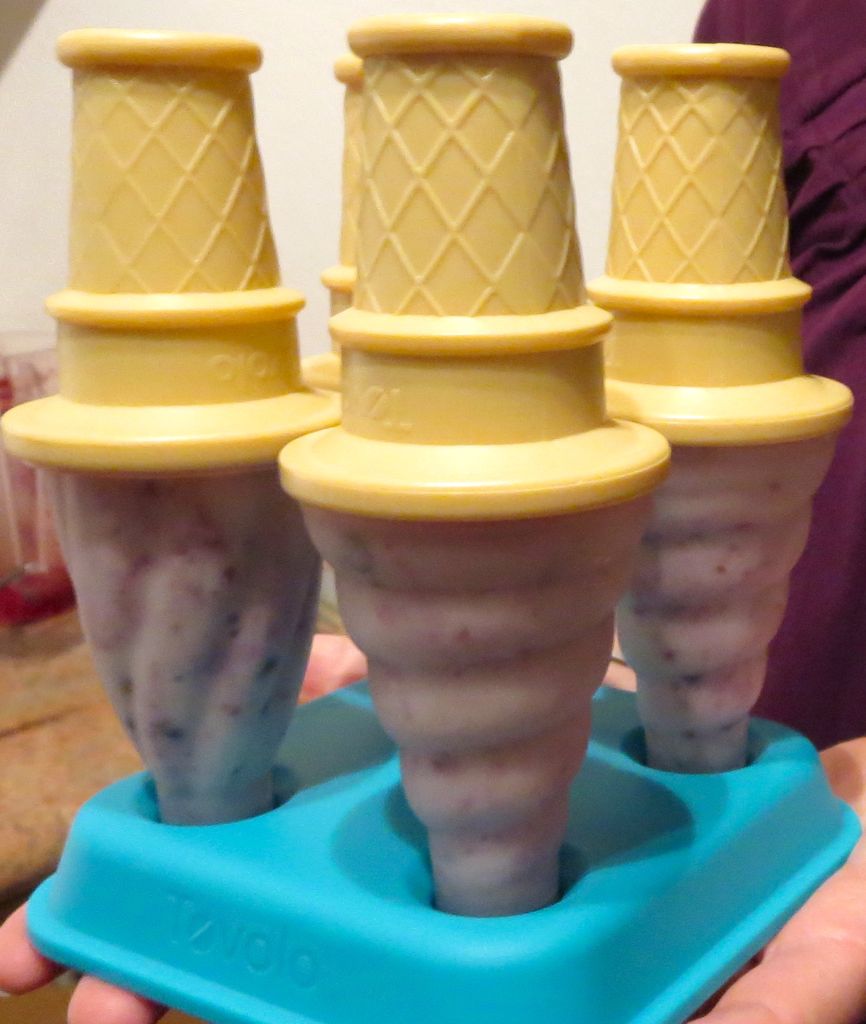 ☆☆☆☆☆☆☆☆☆☆
* I use mostly organic ingredients when I cook, but I realize that not everyone has the disposable income to purchase all organic ingredients. Therefore, I only specify organic on the ingredients that really matter - when buying the organic version is the only way to ensure that the item is vegan.