Vegan Cookie Monster Ice Cream
published on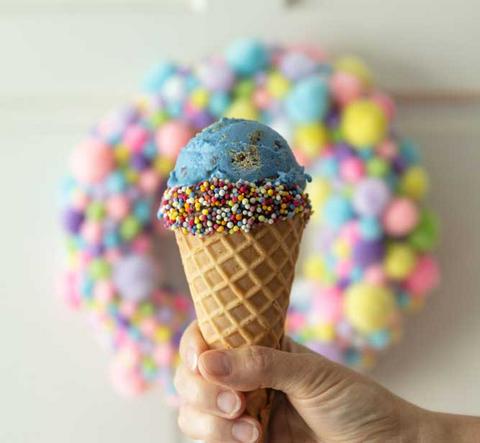 ♫ Listening to: Up and Down by Wavves and Culture Abuse ♫
Cookie Monster is the only character on sesame street that I could ever relate to. I just wish I had the metabolism of a puppet. If you like cookie dough and ice cream, you might also like my chocolate chip cookie dough ice cream recipe. This is a fun recipe to make for kids, especially since it's naturally colored and better for them that anything you can get at the ice cream parlor.
This recipe makes a pint and a half of vegan cookie monster ice cream.
Vegan Cookie Monster Ice Cream Ingredients
1 pint vegan creamer (2 cups)

½ cup raw sugar (if your creamer is already sweetened, you can decrease this to a third of a cup)

2 tablespoons arrowroot powder (or sub organic cornstarch*)

1 tablespoon vanilla extract

¼ cup vegan cookie dough

¼ cup cookie pieces

¼ cup vegan chocolate chips

2 teaspoons blue spirulina
Vegan Cookie Monster Ice Cream Directions
prep time: 15 minutes; wait time: overnight; churn time: 30 minutes
Dollhouse Shortcut
Buy the cookie dough instead of making your own. Eat Pastry and Hampton Creek both sell vegan cookie dough.
Whisk the arrowroot powder with ¼ cup of the creamer. Add 1 tablespoon vanilla. Whisk again. Set aside.
Stir or whisk the sugar and remaining nondairy creamer in a saucepan over medium heat.
Once the ingredients in the saucepan start to boil, remove from heat and whisk in the arrowroot powder mixture.
Leave on counter covered until it cools to room temperature.
Chill in the refrigerator for 4 hours or overnight.
Make your cookie dough a day before you're ready to churn the ice cream. I like to make the ice cream and the cookie dough the night before I want to actually eat the ice cream.
Follow these instructions or use your favorite chocolate chip cookie recipe to make your cookie dough.
Whisk your blue spirulina into the chilled ice cream mixture until the color is an even blue. If you don't have blue spirulina and don't want to buy any, you can use whatever vegan food coloring you have on hand. I recommend wilton sky blue gel color or anything from my extensive list of vegan food coloring.
Pour the ice cream mixture into an ice cream maker and start churning immediately.
Roll your cookie dough into ½ inch balls while the ice cream churns.
Churn the vanilla ice cream until it gets nice and thick.
Stir in the cookie dough balls, cookie pieces, and vegan chocolate chips when the ice cream is done churning.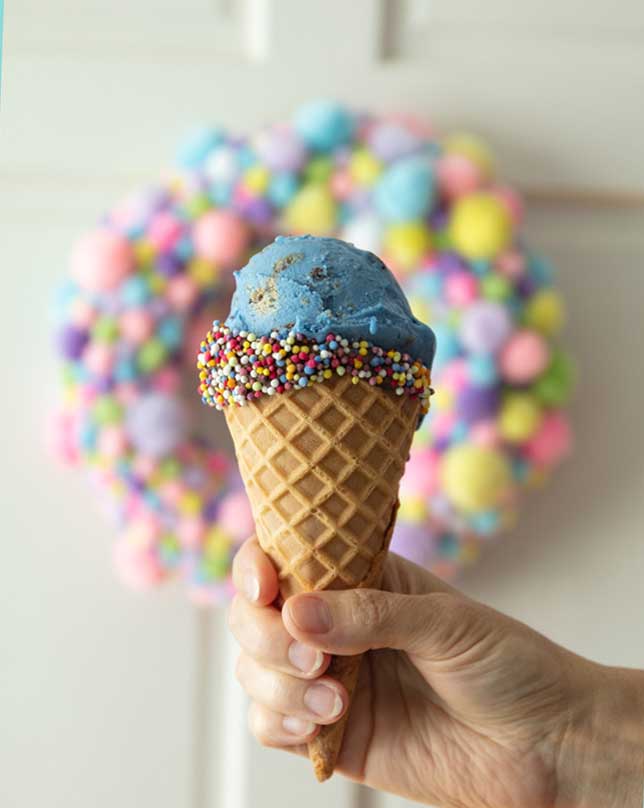 Serve immediately if you like soft serve. Or transfer the ice cream from the ice cream maker into a tupperware and freeze for awhile if you want to scoop it onto an ice cream cone like I did. This will last in the freezer for up to 3 weeks before it starts to get little ice crystals forming on it.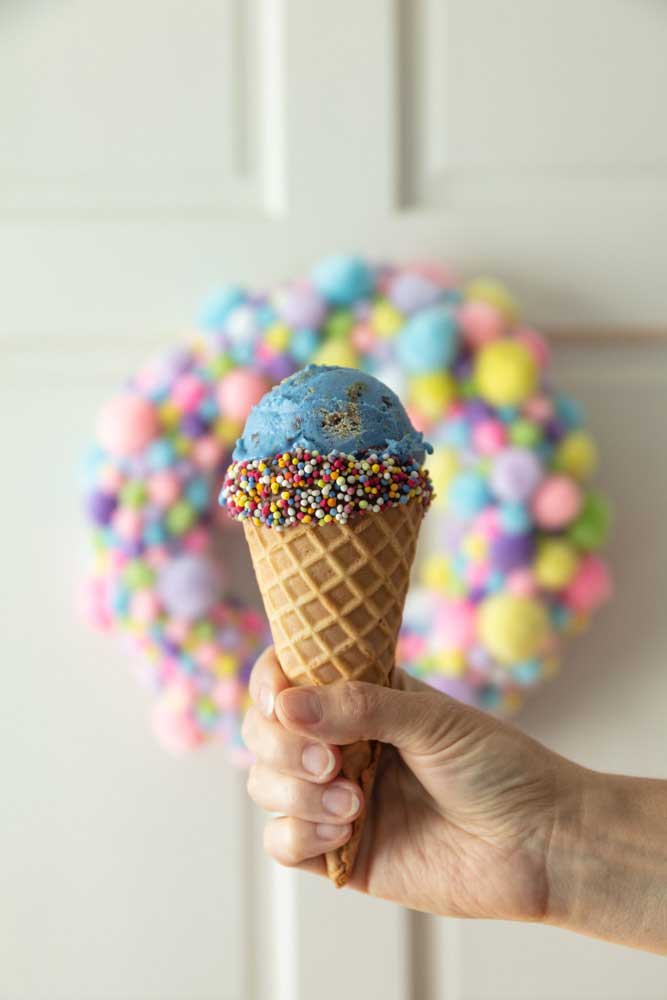 ☆☆☆☆☆☆☆☆☆☆
* I use mostly organic ingredients when I cook, but I realize that not everyone has the disposable income to purchase all organic ingredients. Therefore, I only specify organic on the ingredients that really matter - when buying the organic version is the only way to ensure that the item is vegan.