Vegan Pizza Pokeball Waffles
published on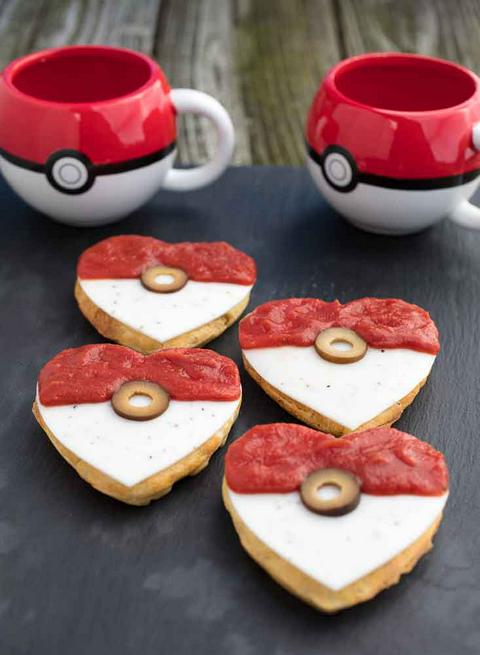 ♫ Listening to: Dance by The Lovemakers ♫
I know mostly everyone who played Pokemon Go when it first came out has given up on the game since then. Not me. I'm still super into it, and after playing for over a year and a half, I'm on level 36! If you were one of the peeps who stopped playing, you should seriously give it another chance. Soooo much has changed, and it's way more fun now!
If you could care les about pokemon, and you're just here for the pizza waffles, you should also check out this other savory waffle recipe.
This recipe makes 16 mini 3" heart-shaped pokeball waffles. I usually reheat the leftover waffles in the toaster oven or just eat them at room temperature.
Vegan Pizza Pokeball Waffle Ingredients
1 ½ cups organic unbleached flour*
½ cup chickpea flour (or sub any bean flour)
2 tablespoons baking powder
½ teaspoon thyme
1 teaspoon salt
1 teaspoon oregano
½ teaspoon basil
¼ teaspoon pepper
1 teaspoon onion powder
½ teaspoon garlic powder
¼ cup finely chopped vegan pepperoni (optional)
2 cups of veggie broth
¼ cup sunflower or safflower oil (to coat the waffle iron between batches)
1 can or jar of organic pizza sauce*
1 package of vegan cheese (preferably a white one - I used Chao coconut herb)
10 large black olives
Vegan Pizza Pokeball Waffle Directions
Whisk the flours, powders, and spices together in separate large bowl.
Heat the waffle iron according to your waffle maker's instructions.
Pour the veggie broth into the dry ingredients and mix.
Add optional vegan pizza toppings, like grated mozzarella, sausage crumbles, or diced pepperoni (toppings should equal no more than a quarter cup).
Coat the waffle iron with oil (with a silicone basting brush or an oil sprayer).
Pour the batter into the waffle cubbies, and follow your waffle iron instructions for cooking.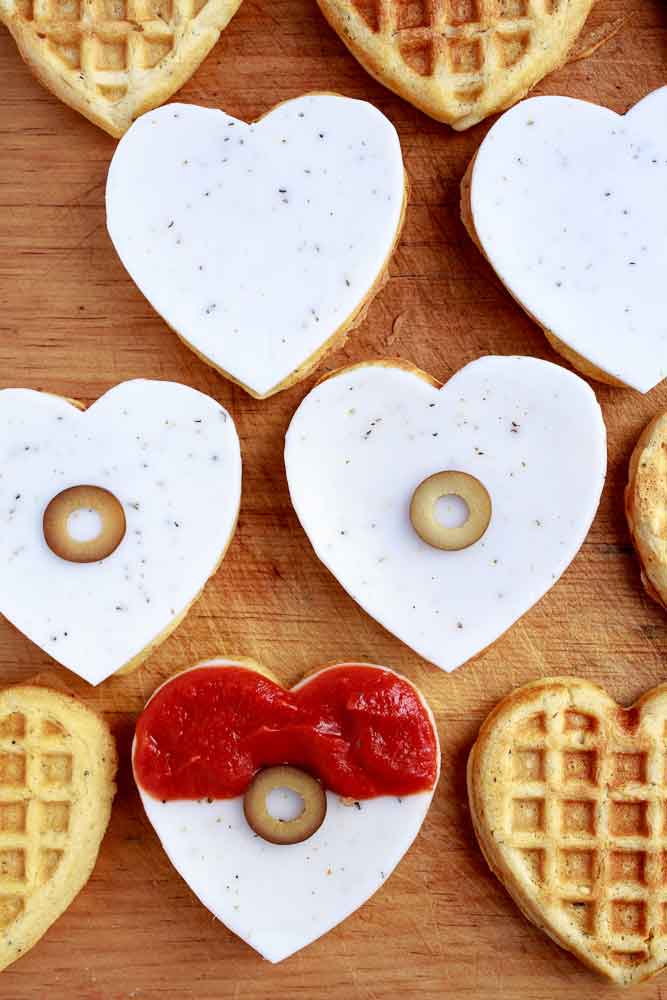 Decorate with pizza sauce, cheese and olives to look like a heart-shaped pokeball.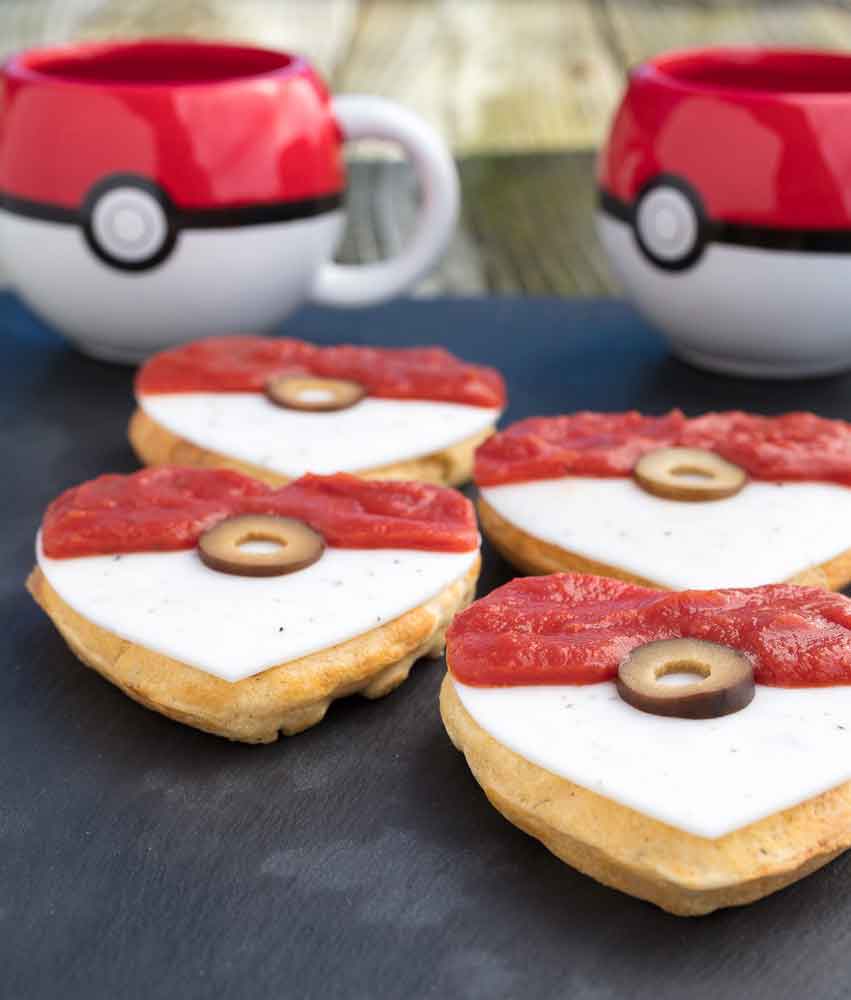 Here's a video of me and Kimmy making these waffles.
☆☆☆☆☆☆☆☆☆☆
* I use mostly organic ingredients when I cook, but I realize that not everyone has the disposable income to purchase all organic ingredients. Therefore, I only specify organic on the ingredients that really matter - when buying the organic version is the only way to ensure that the item is vegan.