ET's Favorite Vegan Cupcakes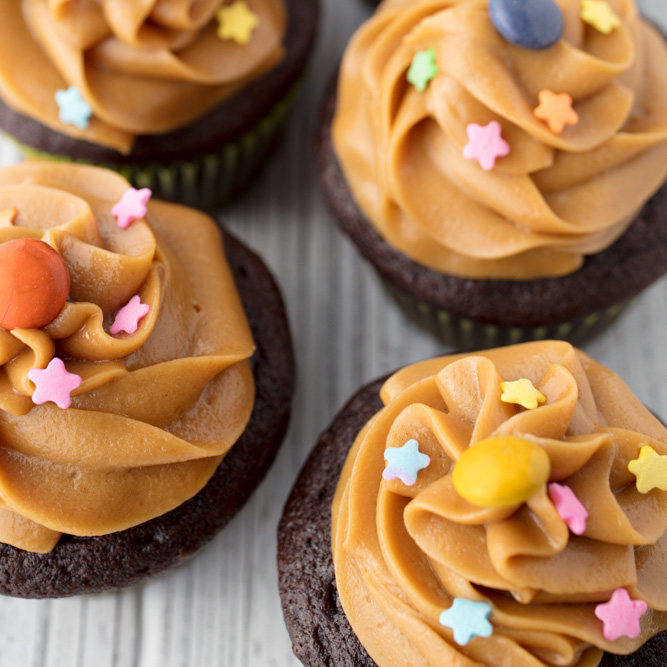 ♫ Listening to: Broken Record by Little Boots ♫
These cupcakes won a cupcake contest at RPS a lot of years ago even though they were vegan cupcakes competing against non-vegan cupcakes. They're a modified version of the recipe in the Vegan Cupcakes Take Over The World cookbook, which seems appropriate given their placement in the ultimate vegan contest. They were first featured on my old blog at ieatcupcakes.com 6 years ago. You can also bake this recipe into a tacocat cake if you like.
This recipe makes 22 cupcakes.
ET's Favorite Vegan Cupcakes Ingredients
2 ½ cups unbleached white flour
⅔ cup cocoa powder
½ tablespoon baking soda
1 teaspoon baking powder
½ teaspoon salt
2 cups nondairy milk
1 tablespoon apple cider vinegar (or substitute white vinegar)
⅔ cup sunflower oil
1 ¾ cups organic sugar*
1 tablespoon vanilla extract
ET's Favorite Vegan Cupcakes Directions
Preheat the oven to 350°.
Line 2 muffin pans with paper liners.
Combine vinegar and soymilk and let sit. In another bowl, sift the flour, cocoa powder , baking soda, baking powder, and salt.
Add oil, sugar, and vanilla to the soymilk mixture and stir well. Sift dry ingredients into the wet and mix until smooth.
Fill the baking cups about ⅔ full.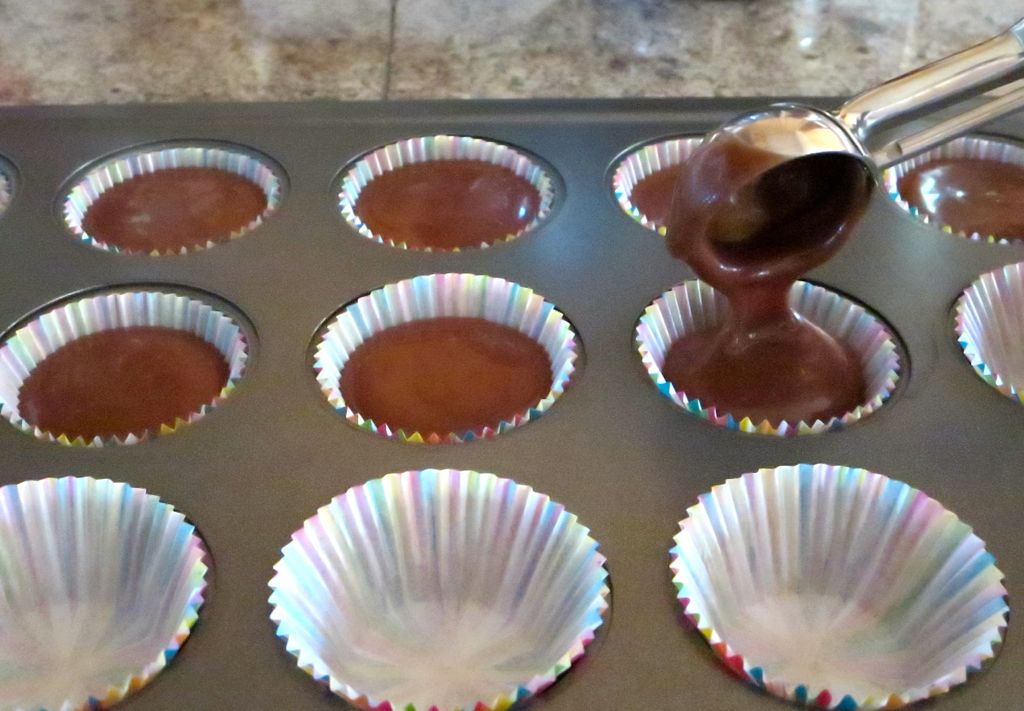 Bake for 18-20 minutes, until when you insert a toothpick into the center of one, it comes out clean. If you're making mini cupcakes, bake for 9 minutes.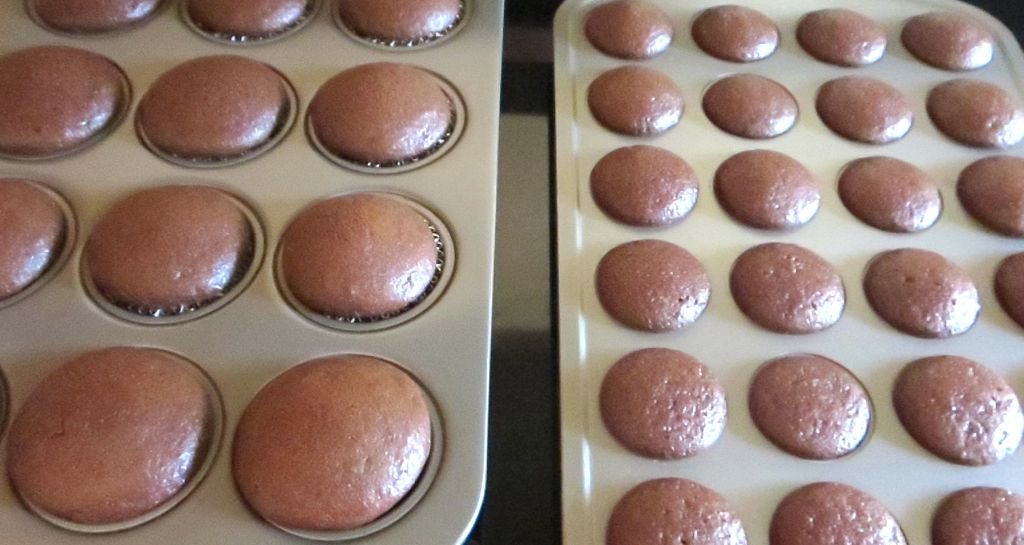 ET's Favorite Vegan Cupcake Frosting Ingredients
¼ cup organic whipped earth balance (or any vegan butter or magarine)*
¼ cup organic palm shortening (I use Spectrum brand because it's sustainable)*
¼ cup earth balance coconut flavored spread (or sub more vegan butter)
½ cup peanut butter
3-6 tablespoons of nondairy milk (I used cashew milk because it's what I had on hand)
1 tablespoon vanilla extract
5 cups organic powdered sugar*
¼ - ½ cup peanut butter powder (optional)
ET's Favorite Vegan Cupcake Frosting Directions
Whisk the vegan butter, spectrum sustainable organic palm shortening , and coconut spread using a stand mixer or a handheld electric mixer.
Sift in powdered sugar, a cup at a time, adding plant-based milk and vanilla extract when it gets too thick and mixing in between each addition.
Sift in peanut butter powder and mix.
Pipe onto cooled cupcakes.
Decorate with vegan candies and sprinkles.
Chill immediately to set the frosting before it melts. Peanut butter frosting is very delicate and cannot be left outside the fridge for too long.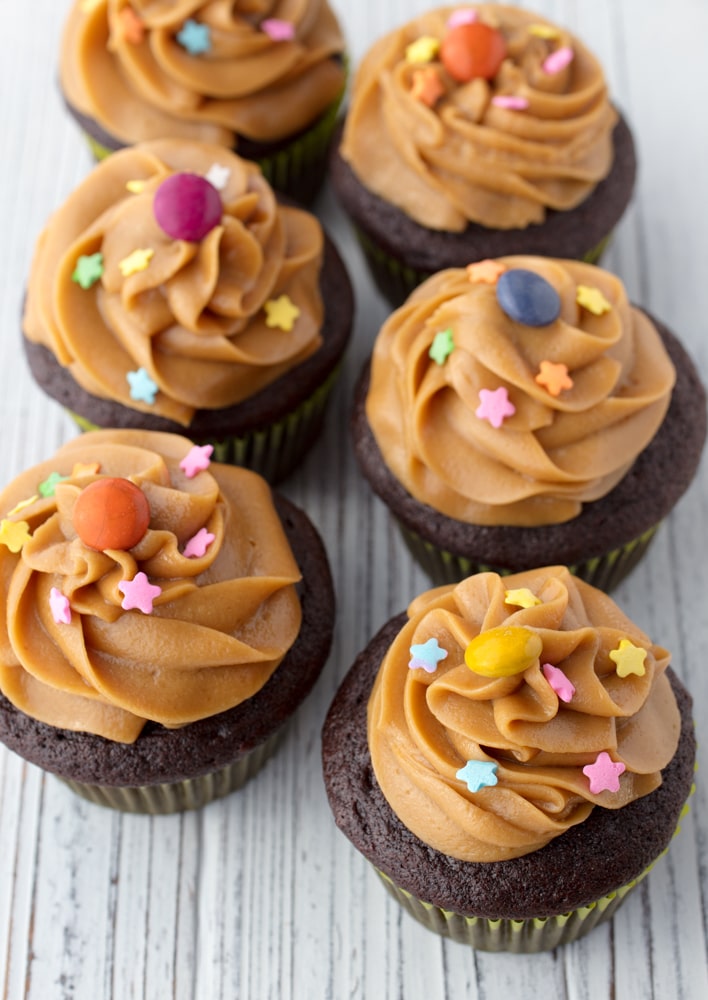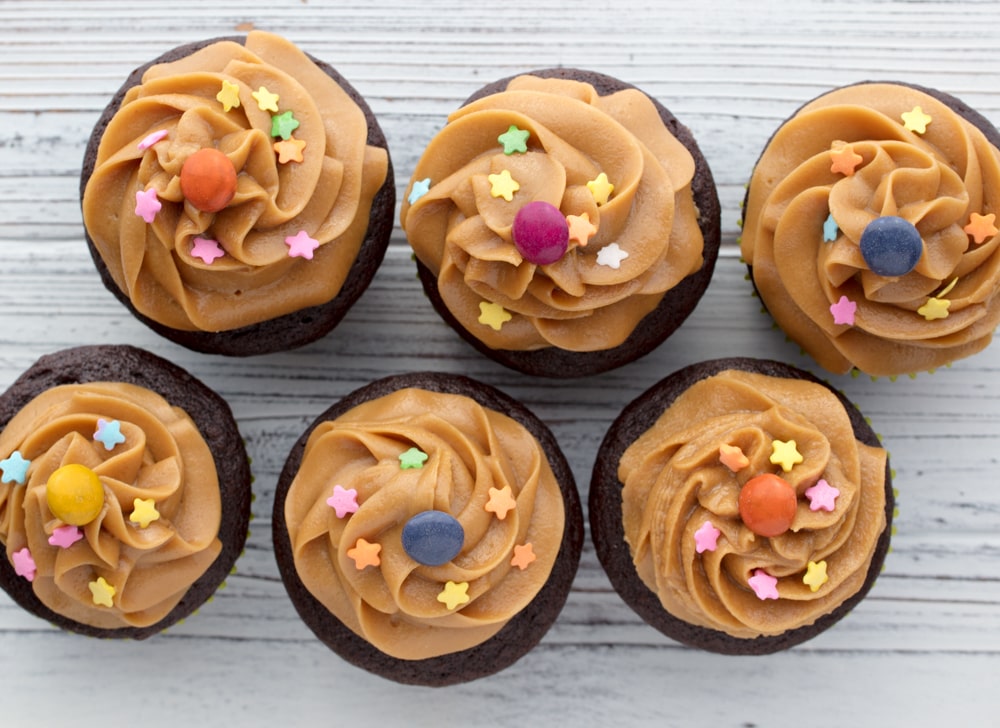 ☆☆☆☆☆☆☆☆☆☆
* I use mostly organic ingredients when I cook, but I realize that not everyone has the disposable income to purchase all organic ingredients. Therefore, I only specify organic on the ingredients that really matter - when buying the organic version is the only way to ensure that the item is vegan.