Kale Mushroom Frittata
published on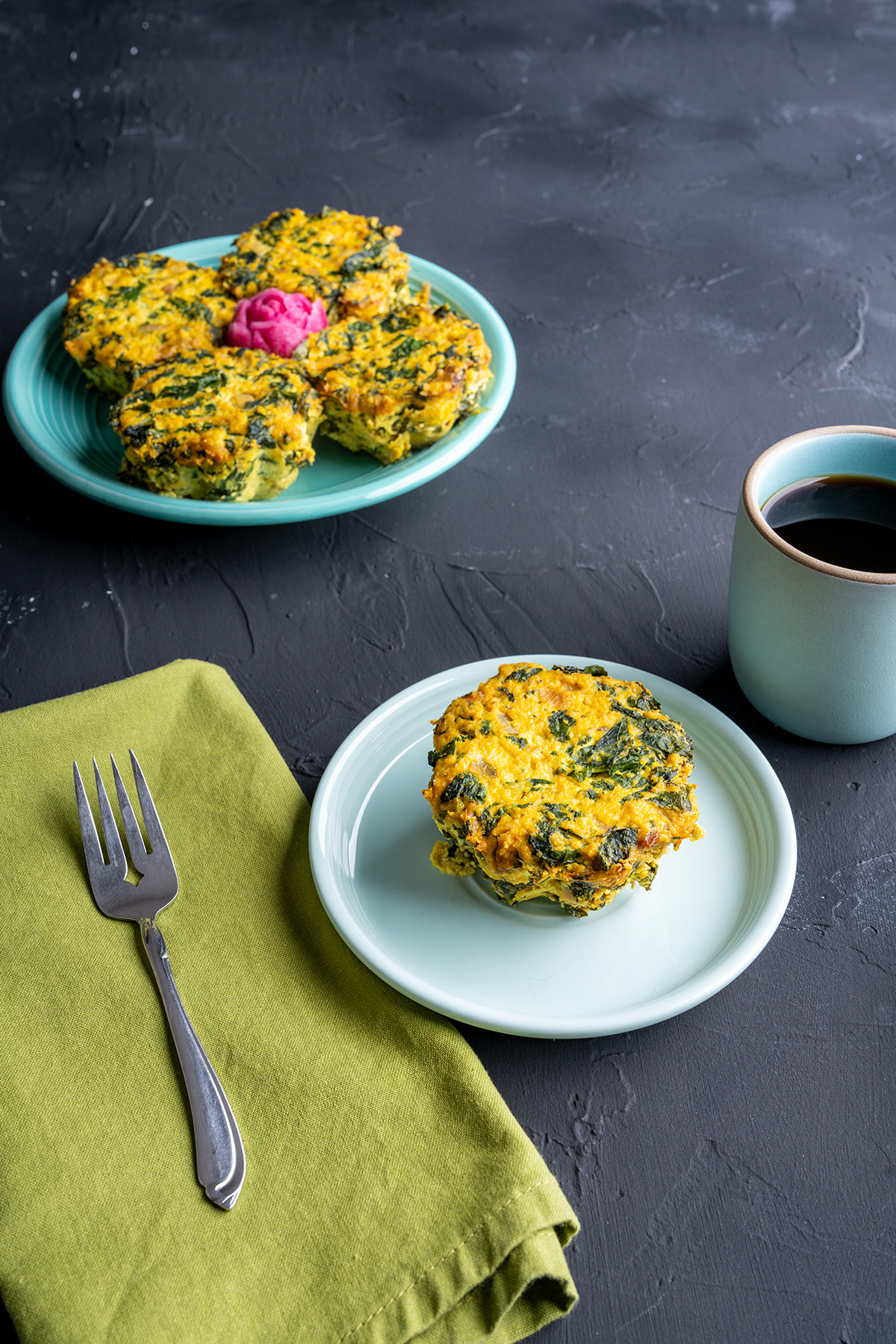 ♫ Listening to: Don't Wanna Dance by MØ ♫
Frittata Ingredients:
4 tablespoons olive oil
1 onion, diced
3 cloves garlic, minced
16 ounces mushrooms, diced
1 bunch kale, chopped
2 pounds extra firm tofu, drained/squeezed
½ cup grated cheddar daiya
1 teaspoon salt
¼ teaspoon pepper
½ teaspoon cumin
1 teaspoon turmeric
½ teaspoon basil
3 tablespoons nutritional yeast
3 tablespoons braggs liquid aminos
¼ cup chickpea flour
Frittata Directions:
Saute the onion in the olive oil for 5 minutes.
Wash and dice the mushrooms while the onion is cooking, add them to the pan, and stir.
Peel and mince the garlic.
Add the garlic and stir.
Chop the kale while the mushrooms are cooking down.
Add the kale and stir.
Blend the pressed tofu*, spices, braggs liquid aminos, and nutritional yeast (if you don't have a blender, you can use a food processor).
Add the blended mixture to the pan, only when all of the liquid has cooked off, and the veggies are dry.
Add the grated daiya.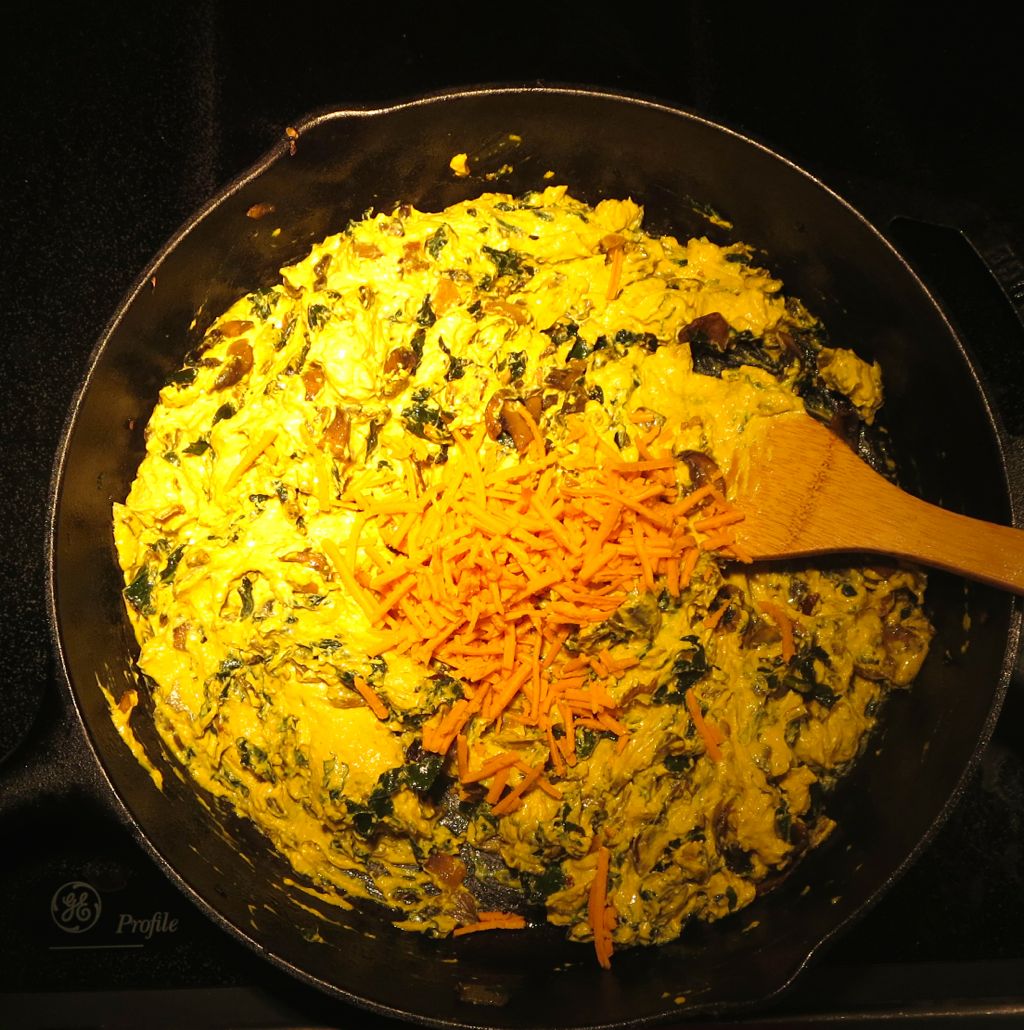 Sift in the chickpea flour, and stir well.
Coat each cubby in the muffin tin with oil.
Scoop ⅓ c mixture into each cubby.
Bake at 350 for 40 minutes, or until golden brown on top.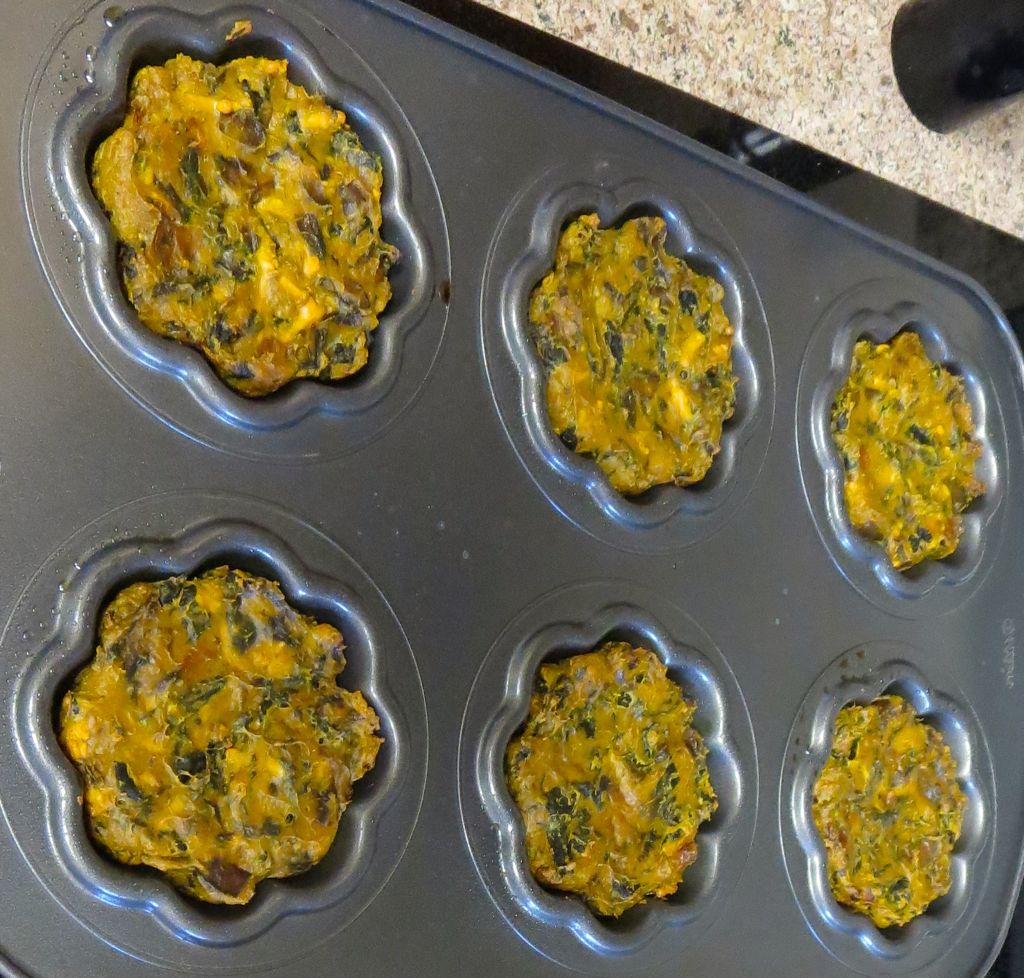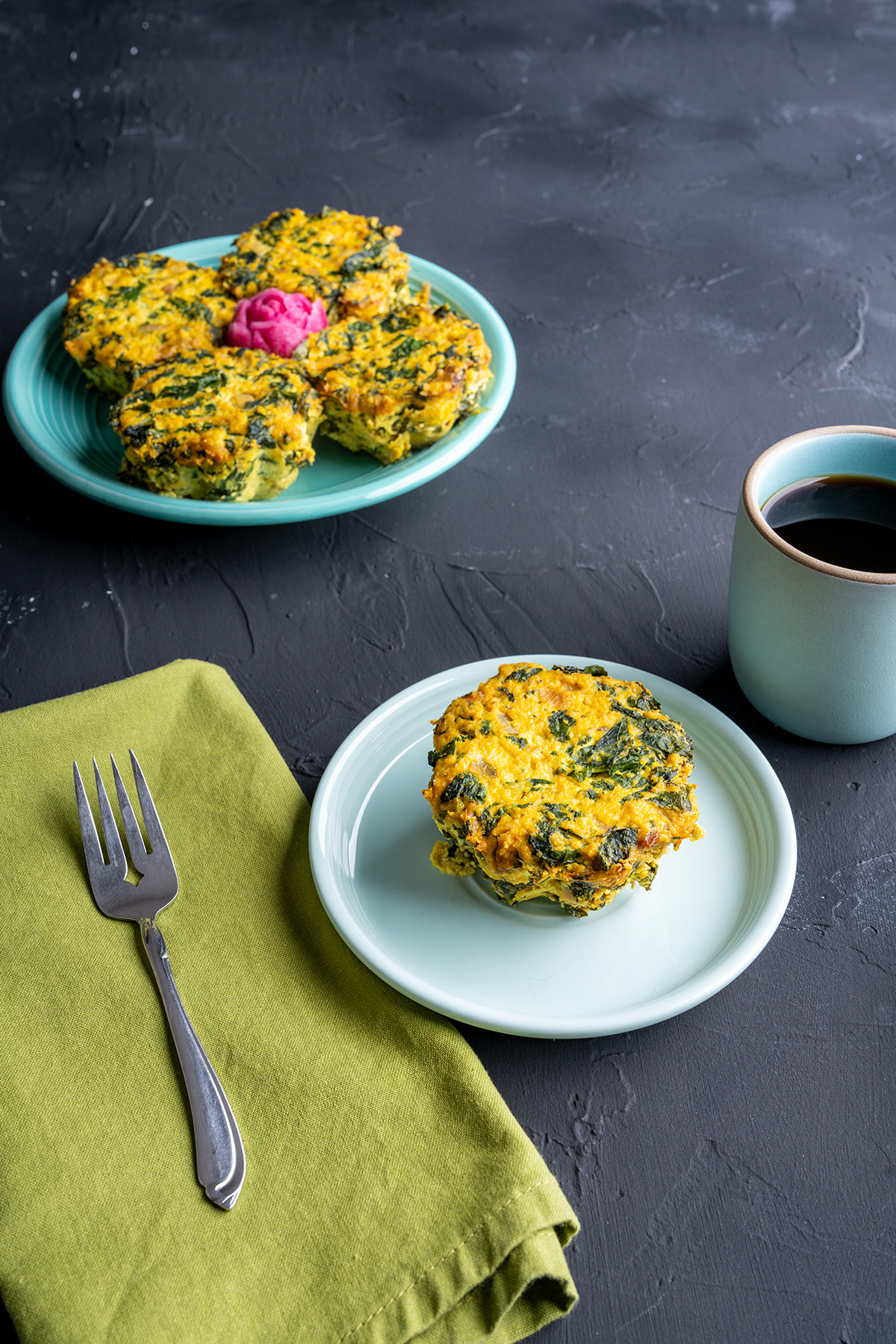 *I have a tofu press, but I prefer to wrap the tofu in a kitchen towel and squeeze the liquid out that way. I feel like it gets it drier than using a press.