Veggie Millet Bites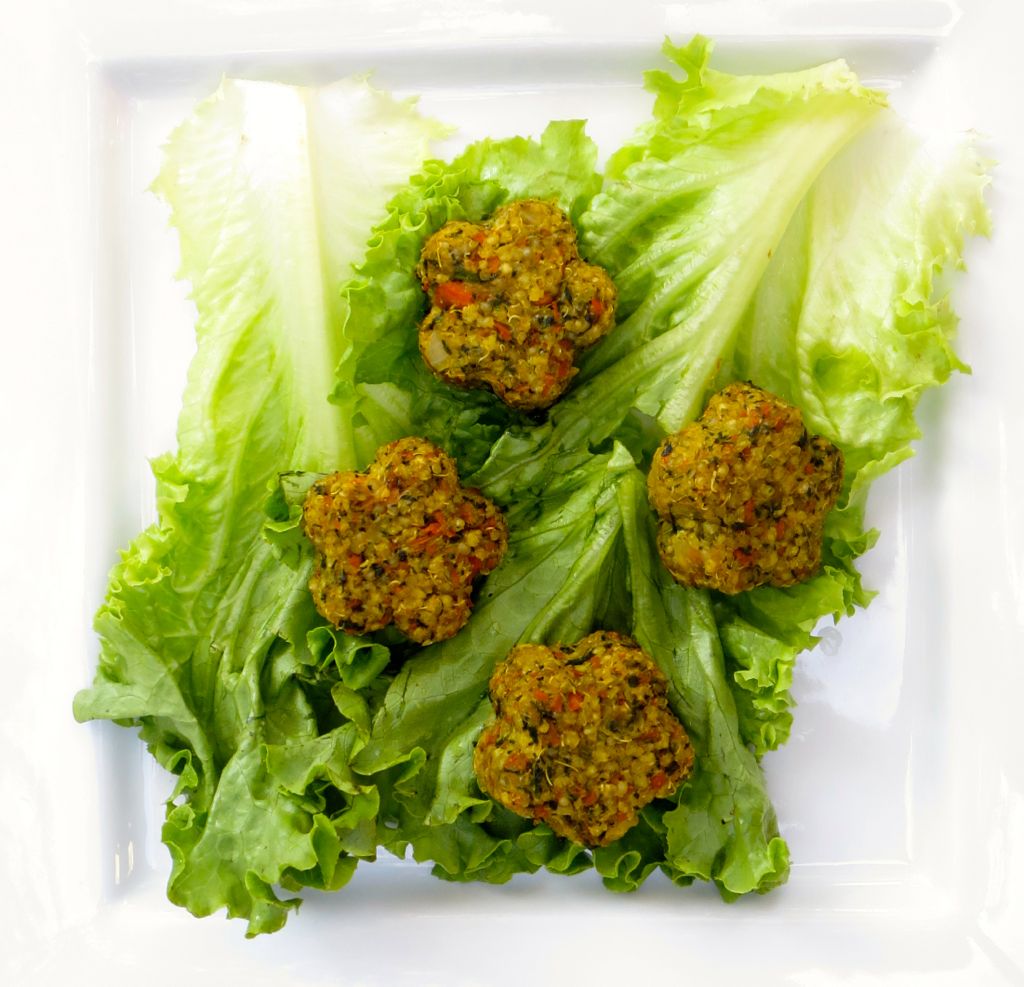 ♫ Listening to: Heartbeats by The Knife ♫
Veggie Millet Bite Ingredients
⅔ cup millet
⅓ cup quinoa
1 tablespoon bouillon
2 cups water
2 tablespoons coconut oil
1 onion
2 stalks celery, finely diced
2 carrots, finely diced
2 cups spinach, finely diced
2 cups kale, finely diced
1 teaspoon garlic powder
1 teaspoon salt
2 tablespoons psyllium husk
Veggie Millet Bite Directions
Preheat the oven to 375°.
Cook the millet, quinoa, water, and Better Than Bouillon vegetable base the same you would with any grain–bring to a boil, and turn down to low and place the lid on until water is gone.
Dice the onion finely (I use the food processor to make sure all the veggies are diced as finely as possible with minimal effort on my part).
Sauté the onion.
Add the celery.
Add the carrot.
Add the spinach and kale.
Add the spices.
Add the millet and quinoa to the veggies and mix thoroughly.
Mix the psyllium husk with 4 T water.
Add the psyllium mixture to the rest and mix evenly.
Form into balls or other shapes using an animal rice mold and place onto a parchment paper lined baking sheet or a baking stone or a lightly oiled baking sheet.
Bake for 25 minutes.