Vegan Cauliflower Bear Bites
published on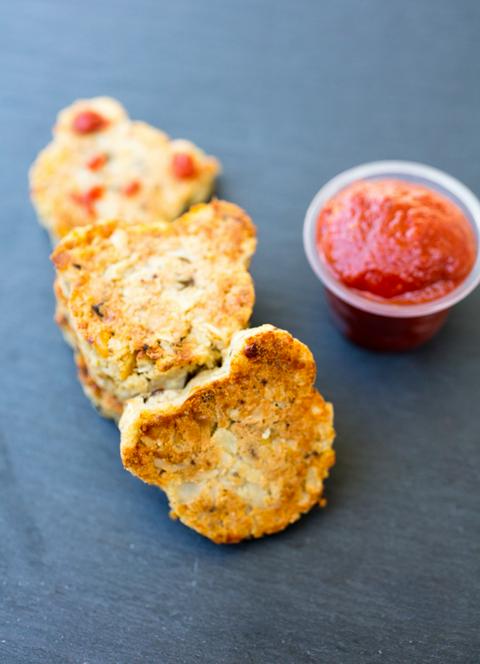 ♫ Listening to: Casanova by Knapsack ♫
This recipe is an adaptation from the Cauliflower Chickpea Pizza Bites recipe in The Make Ahead Vegan Cookbook by Ginny Kay McMeans, which oddly has a striking similarity to my last name. I'll just pretend we're related because her recipes look so good! I rarely flip through a cookbook and find more than 1 recipe that interests me, but this one has five! Now I just need a picnic to bring them to. Since I'm going to LA for memorial day weekend (Little Pine, Cocobella, Cruciferous, and Eat Drink Vegan, here I come!), I might have to wait until 4th of July. If you like cutely shaped finger foods, you might also like this millet bites recipe.
This recipe makes around 30-36 bears.
Vegan Cauliflower Bear Bites Ingredients
1 head cauliflower
1 can chickpeas, rinsed well
1 tablespoons ground flax seeds mixed with 3 tablespoons water
½ cup of mashed potato flakes (or you can substitute bread crumbs)
½ cup of grated vegan mozzarella (I like violife)
1 teaspoon oregano
½ teaspoon basil
¼ teaspoon thyme
½ teaspoon onion powder
½ teaspoon garlic powder
1 teaspoon sea salt (I use pink salt)
Vegan Cauliflower Bear Bites Directions
Chop the cauliflower into quarters. Remove and compost the leaves and stem.
Steam the cauliflower pieces for 15-20 minutes.
Heat the oven to 350°.
Make the flax egg (if you haven't already) and set it aside.
Add the well-rinsed chickpeas and all the spices to a large bowl (use one with a flat bottom if possible).
Add the steamed cauliflower to the bowl, and mash everything well using a potato masher. Remove any cauliflower pieces that are too hard to mash.
Add the flax egg, mashed potato flakes, and mozzarella to the mashed ingredients and mix well.
Press mixture into whatever shaped molds you have. I found my bear one at Daiso, but you can also buy an animal rice mold on Amazon if you don't live near a Daiso.
Set shapes on a baking stone (or a parchment paper lined baking sheet). Bake for 30 minutes.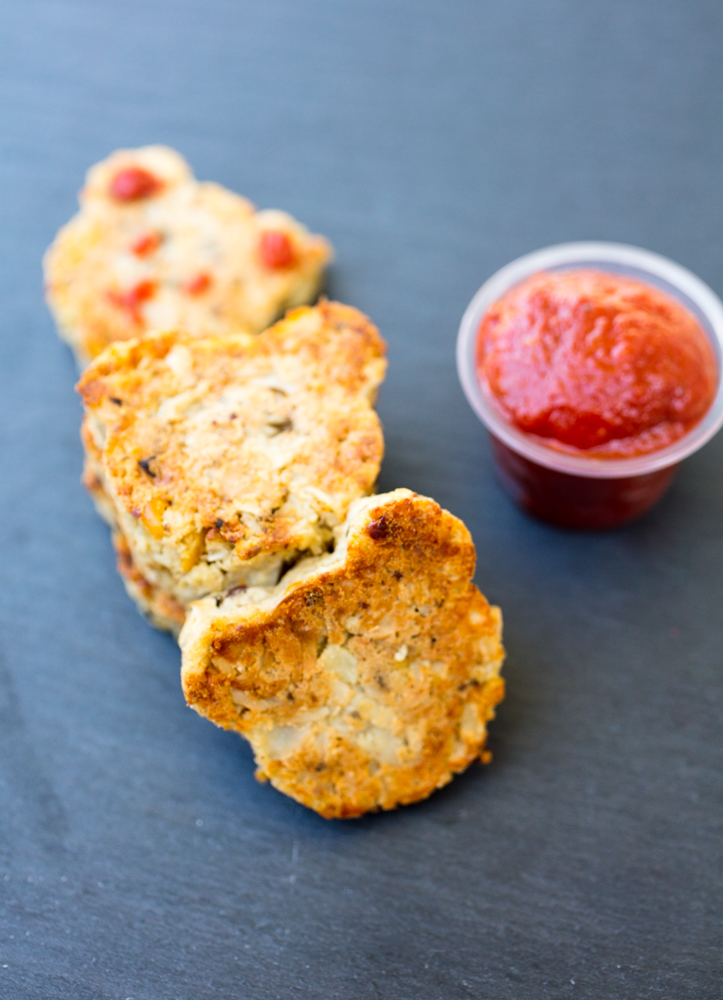 ☆☆☆☆☆☆☆☆☆☆