Vegan Yam Teddy Tater Tots
published on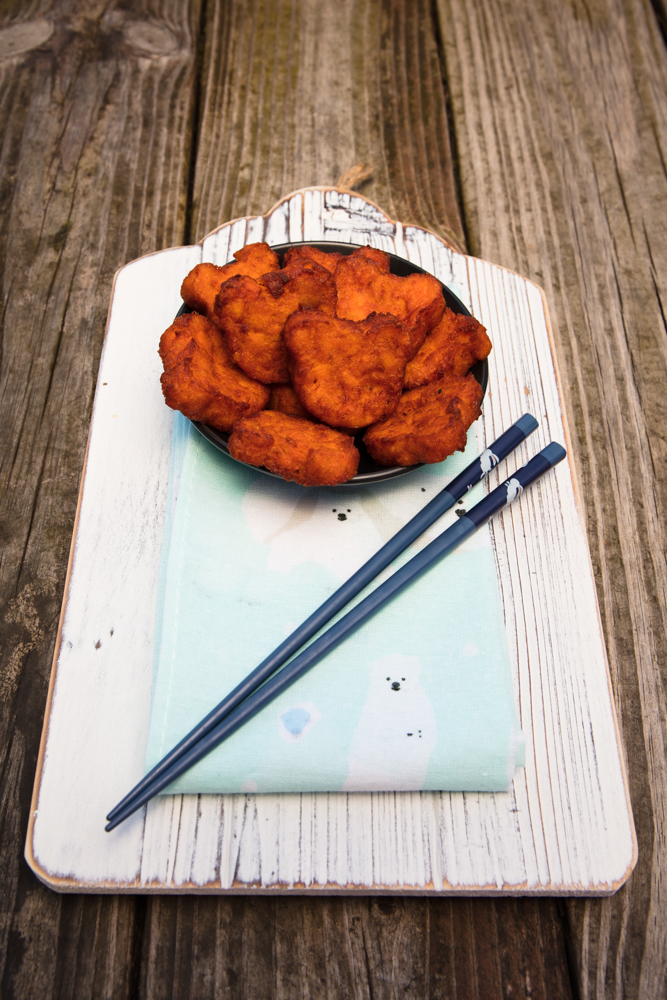 ♫ Listening to: Speed by Samiam ♫
This bear shaped yam tots recipe is a healthier take on my teddy tots since they're made with yams instead of white potatoes. There's even a gluten-free option for people like Kimmy. These teddy tater tots can be frozen and reheated in the oven or toaster oven.
This recipe makes around 56 bears.
Vegan Yam Teddy Tater Tots Ingredients
4 yams
1 teaspoon sea salt
1 teaspoon onion powder
1 teaspoon garlic powder
½ teaspoon paprika (optional)
½ teaspoon cumin (optional)
3 tablespoons flour (if you avoid gluten, sub with ¼ cup of mashed potato flakes)
¼ teaspoon oregano (optional)
Vegan Yam Teddy Tater Tots Directions
Peel the yams.
Chop the yams into approximately 1" pieces.
Cover the yams in a pot with water.
Boil on high. Once water starts to boil, set timer for 5 minutes.
Drain the yams in a colander and return to the pot.
Add the remaining ingredients and mash them with a potato masher.
Press mixture into whatever shaped molds you have. I found my bear one at Daiso, but you can also buy an animal rice mold on Amazon if you don't live near a Daiso.
Freeze shapes on a baking sheet covered with parchment paper for 10 minutes.
Heat any vegetable, flower, or coconut oil either in a deep fryer or on the stove to 350º. Once the oil is hot enough, place the teddy tots gently into the oil.
Fry for 5 minutes. If they aren't submerged in the oil, you'll need to flip them after 2 minutes and 30 seconds.
Remove from the oil and place onto a baking sheet covered in kitchen rags (or paper towels if you don't have a washer/dryer).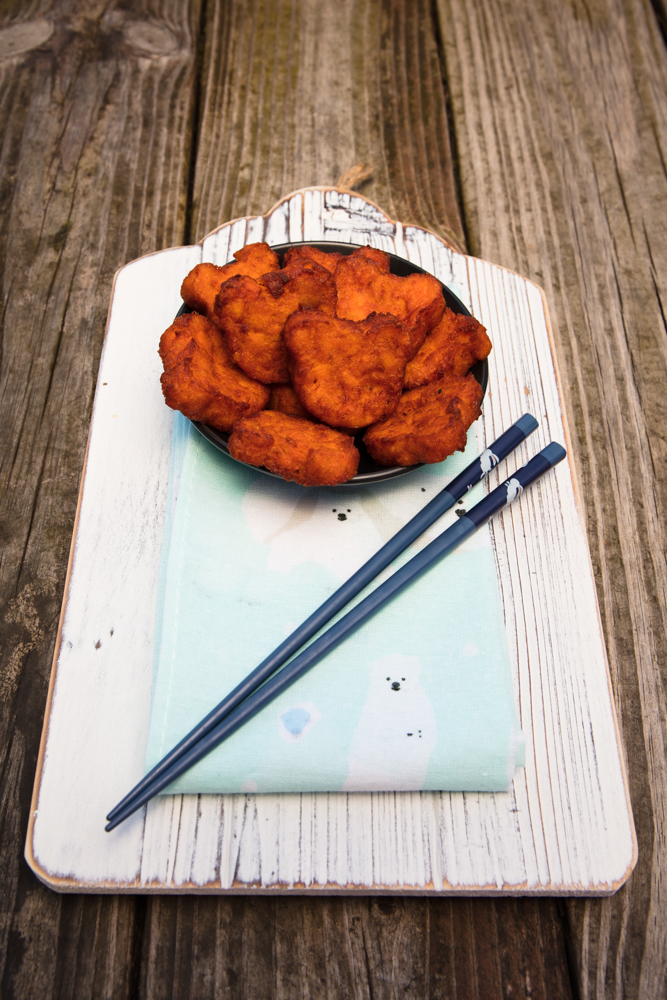 If you like bear shaped foods, you might also like cauliflower bear bites and cinnamon roll bears.
☆☆☆☆☆☆☆☆☆☆