Cute Vegan Snacks for a Fun New Year's Eve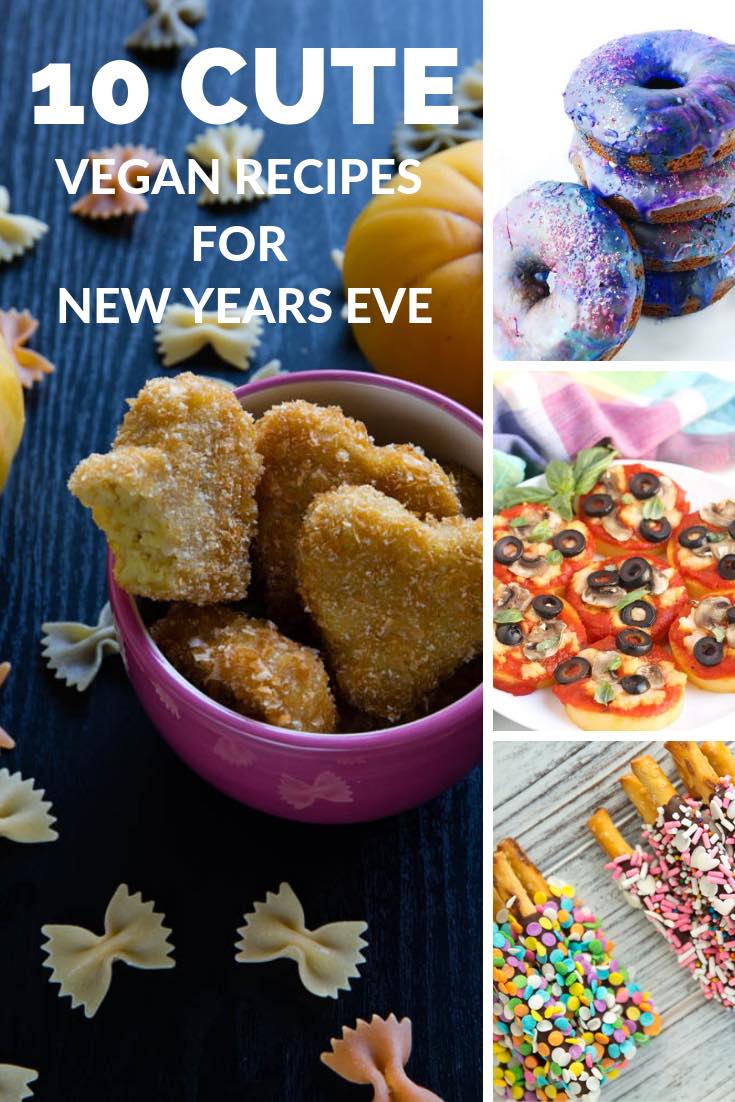 Since planning menus is probably my favorite part of planning events, I'm hoping this list of cute and fun New Year's Eve snacks will inspire you to start working on your menu for New Years Eve this year.
Pizza Donuts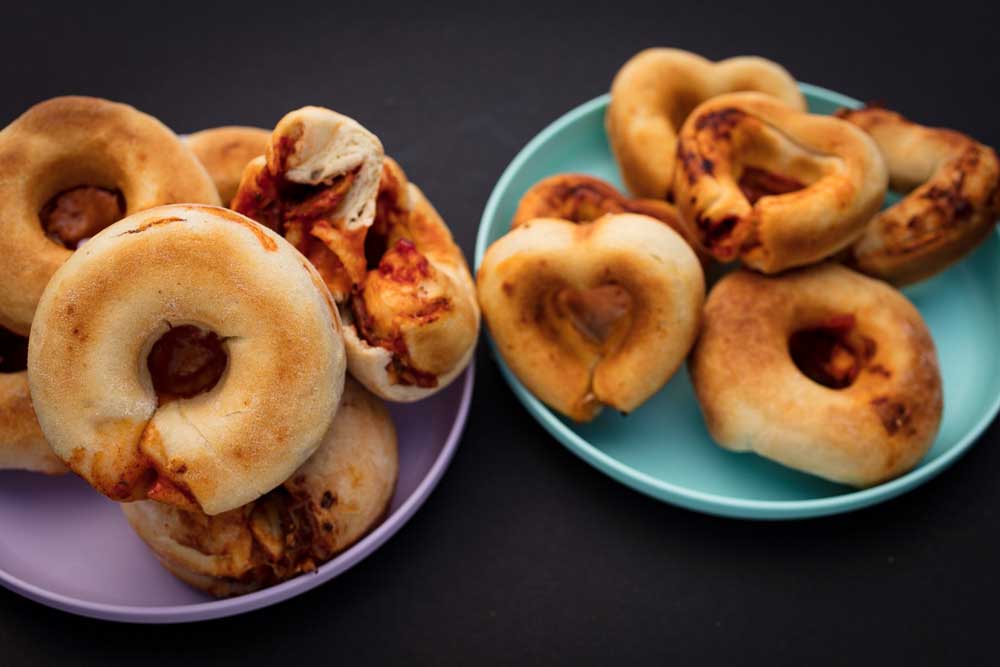 These vegan pizza donuts are my own creation, and since I first made them, I decided they are my favorite way to eat pizza forevermore. I filled them with vegan cheese, pepperoni, and easy-to-make pizza sauce. These are seriously SO GOOD.
Emoji Fries
You may not know this, but I'm a sucker for any emoji-themed food. While the smiley face is my least used emoji, I love how easy these are to make and how unique they are! Just think of all the different versions you could make of these! Go to Strength & Sunshine's website for the recipe.
Party Popper Emoji Sushi
Speaking of emoji-themed food, 2 years ago, I made these party popper emoji temaki sushi cones for new year's eve. I think they're still relevant, cute, and on theme.
Spinach Artichoke Cups
I love finger foods, and artichokes are my favorite vegetable, so these little spinach artichoke cups are basically made for me. And for you. I guess you can have some too.
Galaxy Donuts
Galaxy-themed foods are up there with emoji-themed foods in my list of favorite themes for food, so these gluten-free galaxy donuts are definitely an appropriate new years food. Also, may I point out that Allergylicious is also an adorable name for a blog.
If you're not gluten-free, you can make my galaxy donuts, which are also healthy because they're stuffed with veggies.
Fried Mac N Cheese
First of all, you can deep fry just about anything and it will taste good. Second of all, mac n cheese is probably one of my top 10 favorite foods, even as an adult. So, these fried mac n cheese hearts are a must try on New Year's Eve.
Chocolate Covered Pretzel Wands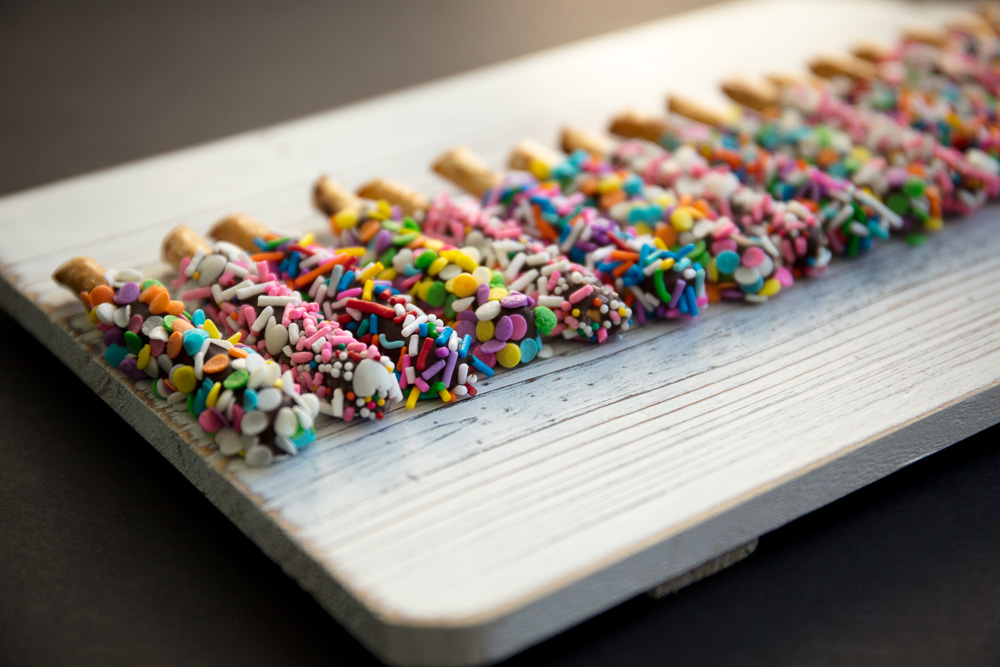 There's something magical about any food that looks like a mini magic wand. And there's something magical about New Year's Eve. Plus these mini chocolate covered pretzel wands are also covered in sprinkles, which makes me think of confetti, which makes me think of NYE!
Air-fried Potatoes with Toppings
This NYE will be my third one since acquiring an air fryer, so it makes sense to include an air fryer recipe in this roundup. These cute little loaded potato slices by Cadry's Kitchen are basically like serving a loaded baked potato, but without the mess.
Cucumber Bites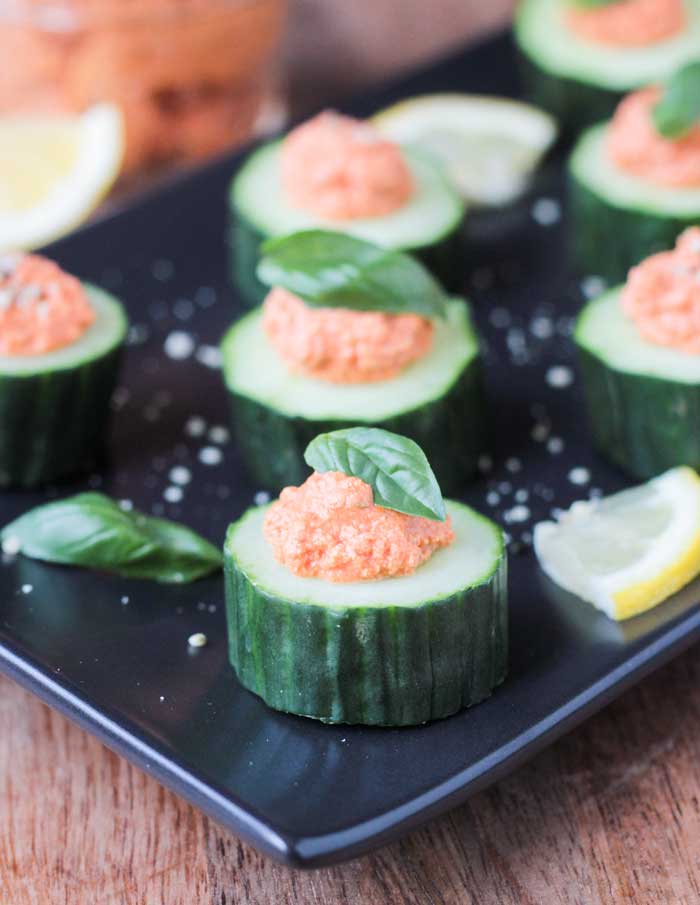 I realize that late December isn't when cucumbers are in season, but sometimes it's worth it to buy your produce out of season in order to make sure that your party has at least one healthy thing. Veggie Inspired tops her cucumbers with sun-dried tomato spread.
If you're not a fan of sun-dried tomatoes (I know it's weird, but some people don't like them), you can make my artichoke pâté as an alternative.
Pizza Cones
It's not just that I'm obsessed with pizza (Although, I do love pizza so much that I would go on a cruise that was pizza-themed and eat pizza for every meal). It's not just that these pizza cones look like unicorn horns. It's also that I think pizza is the quintessential food for NYE.
Polenta Pizza Bites
Speaking of how I never get tired of pizza, I can't wait to make these polenta pizza bites from Veggies Save the Day.
Are you making something for New Year's Eve that I don't have on this list? Tell me about it! Or better yet, just invite me over so I can taste for myself. Teehee.
☆☆☆☆☆☆☆☆☆☆