Vegan Tea Sandwiches
published on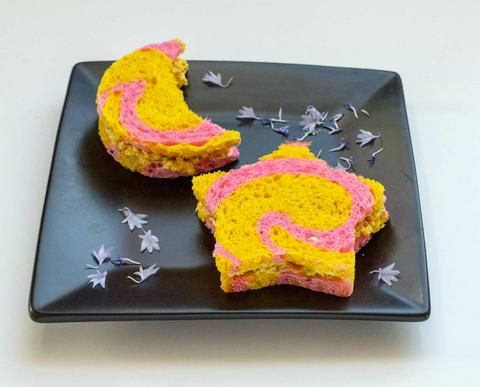 ♫ Listening to: Moon Pride by Momoiro Clover Z ♫
I love themed parties! I love tea parties. I love themed tea parties. I love picnics. This recipe for vegan tea sandwiches basically touches on all the things I love. This year, I had not one, but two themed birthday parties (I guess I was trying to make up for missing my birthday during the pandemic). My first themed birthday party was my goth day witchcraft party with my KSCU craft girls group. My second themed birthday party this year was a sailor moon themed party with my new Sacramento vegan friends.
In addition to these moon and star eggless salad tea sandwiches, I also made some bow cookies with moon prism power gemstones and this pretty bow pasta salad. Ilsa made a moon and star charcuterie board that was very on theme, and she brought sparklers and glow sticks so we could do dorky poses and pretend to fight evil.
This recipe makes enough eggless salad for around 15-20 tea sandwiches.
Eggless Salad Ingredients
1 package organic extra-firm tofu, crumbled* (I like the high protein one from wildwood)

½ cup diced celery

¼ cup diced carrot

¼ cup vegan mayo

1-2 tablespoons mustard

1 teaspoon turmeric

1 teaspoon dill

1 teaspoon garlic powder

1 teaspoon onion powder

½ teaspoon salt

¼ teaspoon pepper
Eggless Salad Directions
Crumble the tofu into a mixing bowl.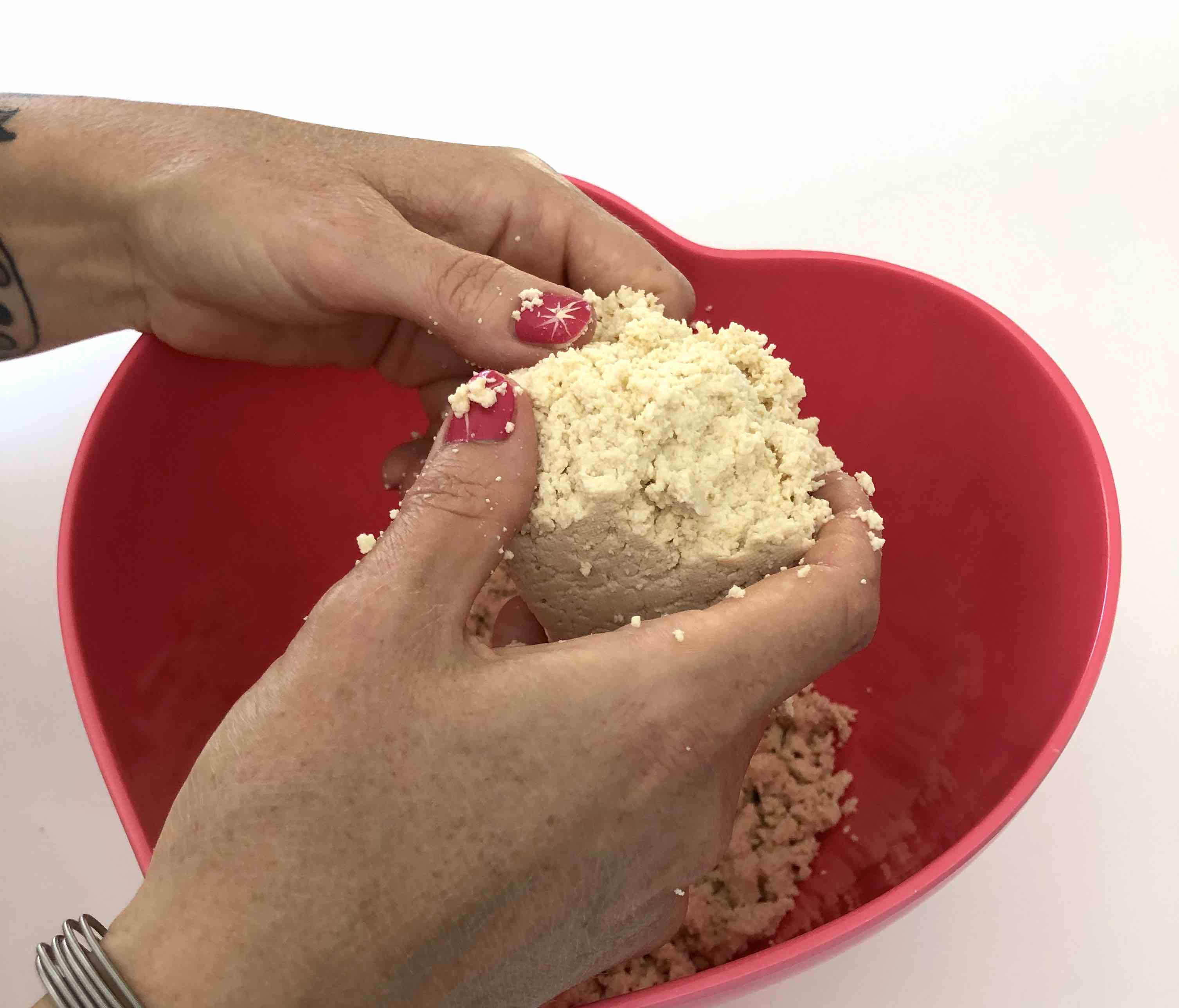 Dice the celery and carrot finely, and add it to the same bowl.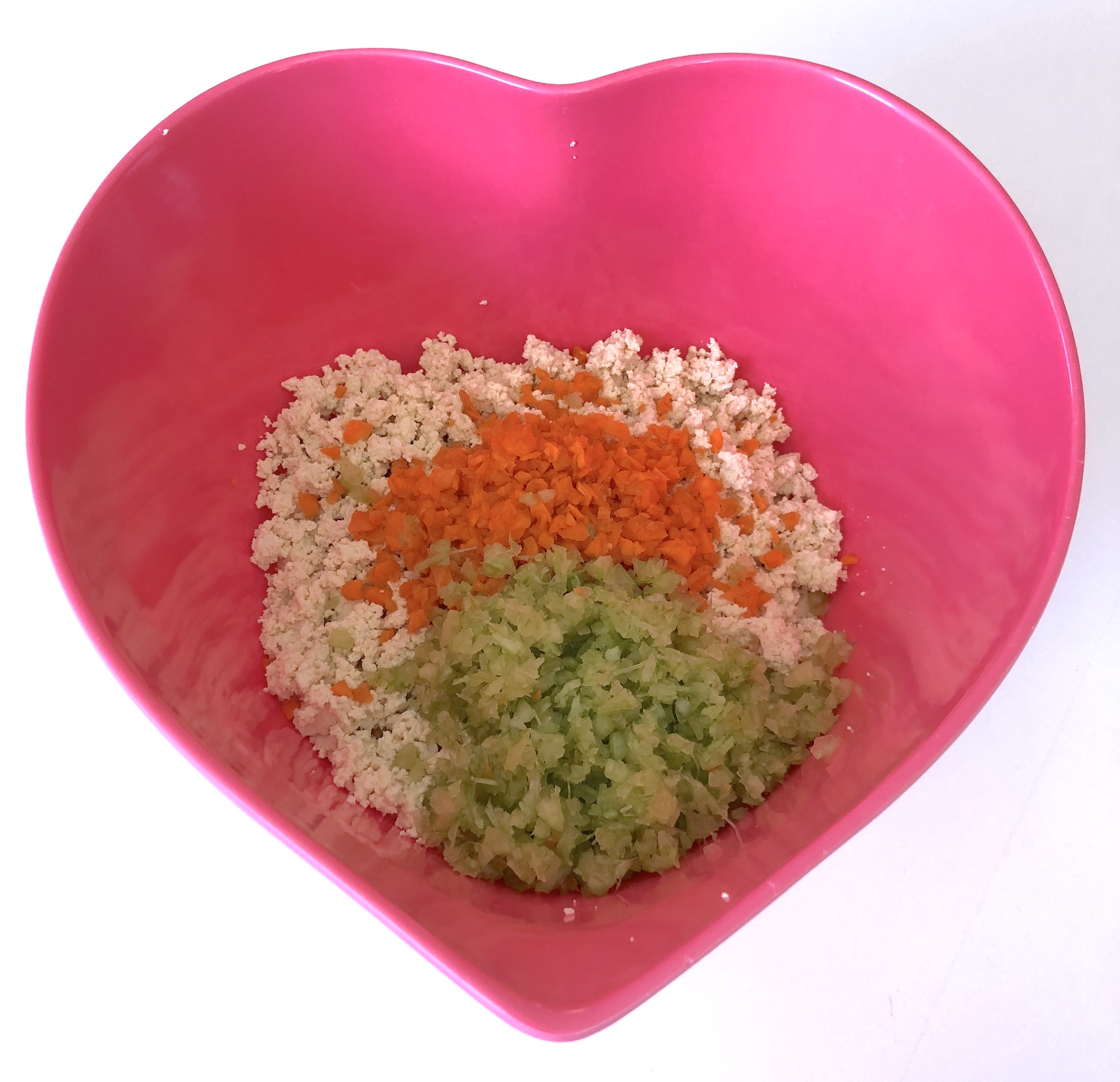 Add the following ingredients to the bowl: ¼ cup vegan mayo, 1-2 tablespoons mustard, 1 teaspoon turmeric, 1 teaspoon dill, 1 teaspoon garlic powder, 1 teaspoon onion powder, ¼ teaspoon pepper, and ½ teaspoon pink sea salt (most of these ingredients are optional, but it tastes best if you use them all).
Mix until incorporated.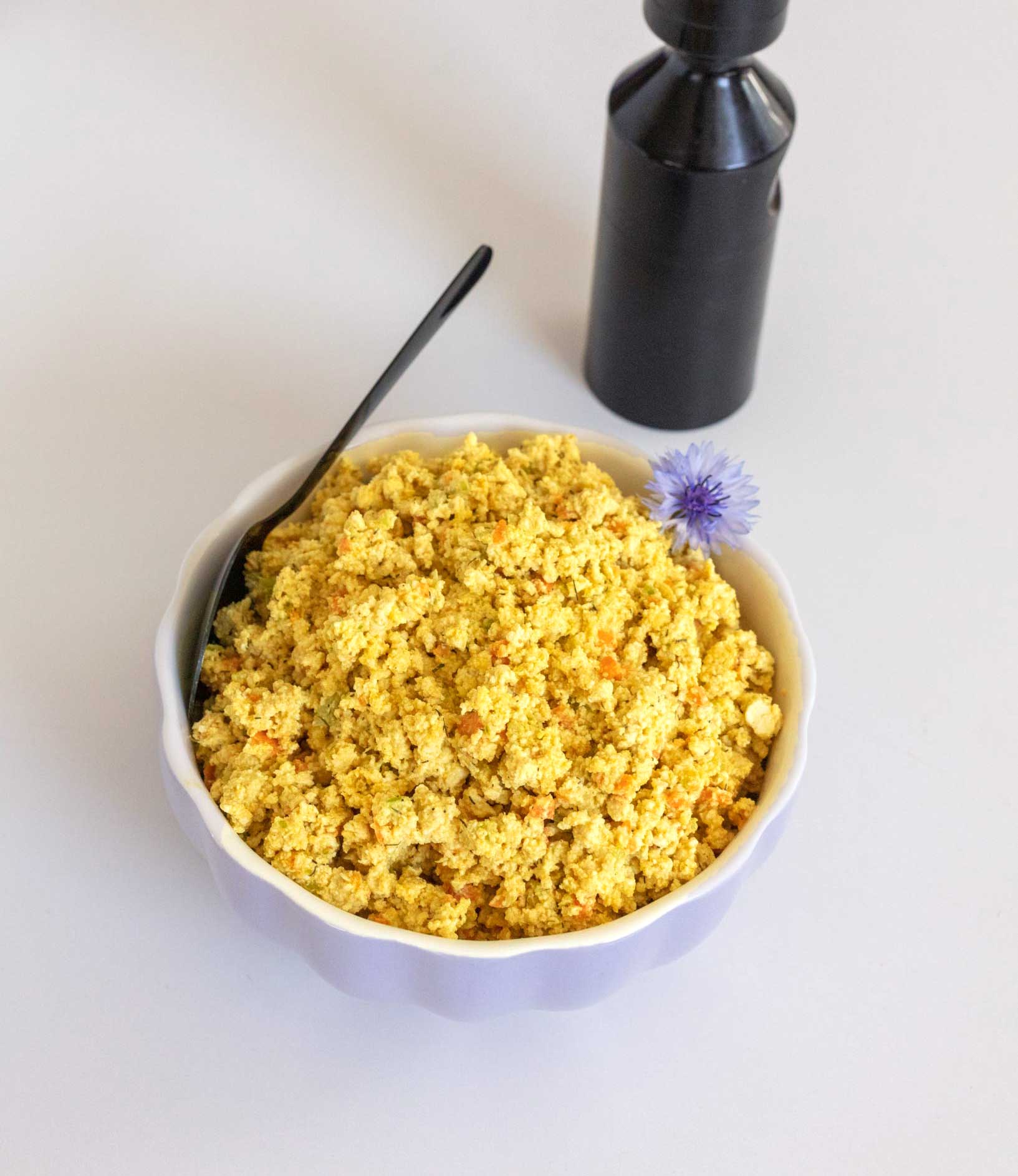 Dollhouse Shortcut
If you want to make the tea sandwiches ahead of time, wrap them tightly in cling wrap to keep them fresh.
At this point, you can transfer it to a container and store it in the fridge for up to a week. Or you can start making sandwiches immediately. I used my swirl bread and my rainbow bread (but instead of making it rainbow, I just made it all pink) to make tea sandwiches for my sailor moon birthday party. I like the way the swirl bread came out more for tea sandwiches because it has a tighter crumb. This is how I make my tea sandwiches.
Cut shapes out of the bread slices using a cookie cutter. (Save all the leftover bread scraps after cutting out shapes to make croutons later.)
Cut shapes out of vegan cheese using a cookie cutter (this is optional, but I used violife mature cheddar slices).
Spread vegan mayo or mustard on both sides of the bread and then spread eggless salad on one side and top with the other slice of shaped bread.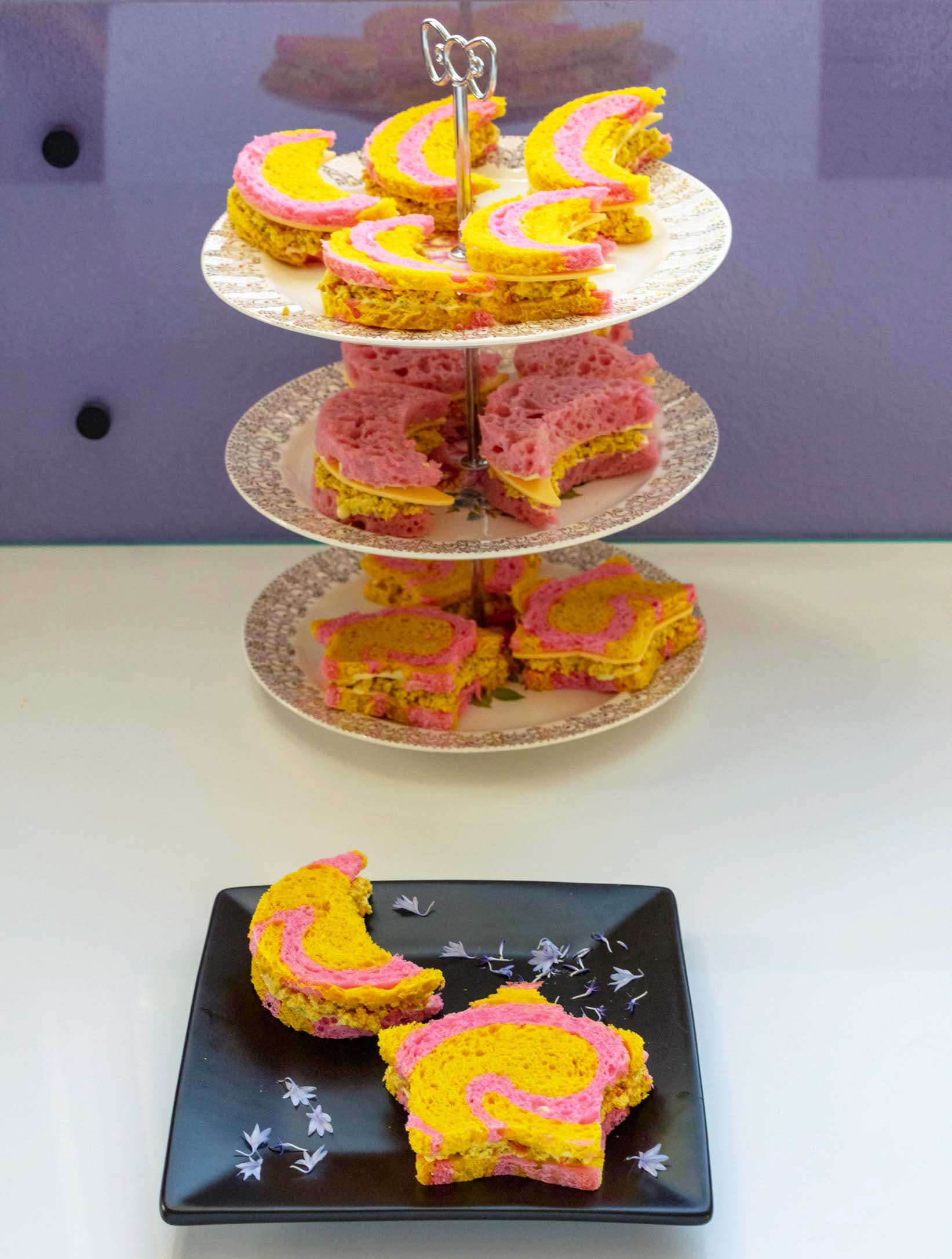 You can also use this eggless salad to make korean rice balls.
☆☆☆☆☆☆☆☆☆☆
* I use mostly organic ingredients when I cook, but I realize that not everyone has the disposable income to purchase all organic ingredients. Therefore, I only specify organic on the ingredients that really matter - when buying the organic version is the only way to ensure that the item is vegan.
This post may contain affiliate links. Read more about them in my privacy policy.
☆☆☆☆☆☆☆☆☆☆