Vegan Hot Fudge Sauce
published on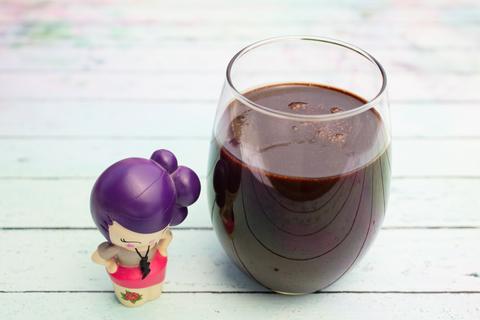 ♫ Listening to: Reptilia by The Strokes ♫
This recipe is adapted from one found in The Vegan Scoop cookbook. I recommend pouring it over either the Moose Tracks ice cream, cheesecake, or Black Forest ice cream. It's also a perfect base for making hot cocoa or chocolate milk.
This recipe makes 2 cups.
Vegan Chocolate Hot Fudge Ingredients
½ cup cocoa powder
¼ teaspoon salt
1 ½ cups organic raw sugar*
2 tablespoons tapioca flour (or sub cornstarch)
¾ cup of vanilla flavored nondairy milk (or sub water)
Vegan Chocolate Hot Fudge Directions
total time: 20 minutes
Dollhouse Shortcut
Cool the chocolate sauce more quickly by filling a large metal bowl with ice and setting the saucepan into the ice, while whisking the hot fudge.
Blend the organic sugar in the blender, using the pulse button until it's all blended into a fine powder.
Whisk the cocoa powder, salt, sugar, and tapioca flour in a medium saucepan.
Heat saucepan over medium heat.
Add the plant-based milk slowly while whisking.
Heat the mixture over medium heat until it starts to thicken slightly, whisking the entire time. On my stove, this took 10-15 minutes.
Remove the hot fudge from heat. For hot fudge, serve immediately. For chocolate sauce, let cool.
Store any leftovers a covered container in the refrigerator, and when you're ready to use it again, leave at room temperature for an hour for chocolate sauce or reheat on the stove for hot fudge.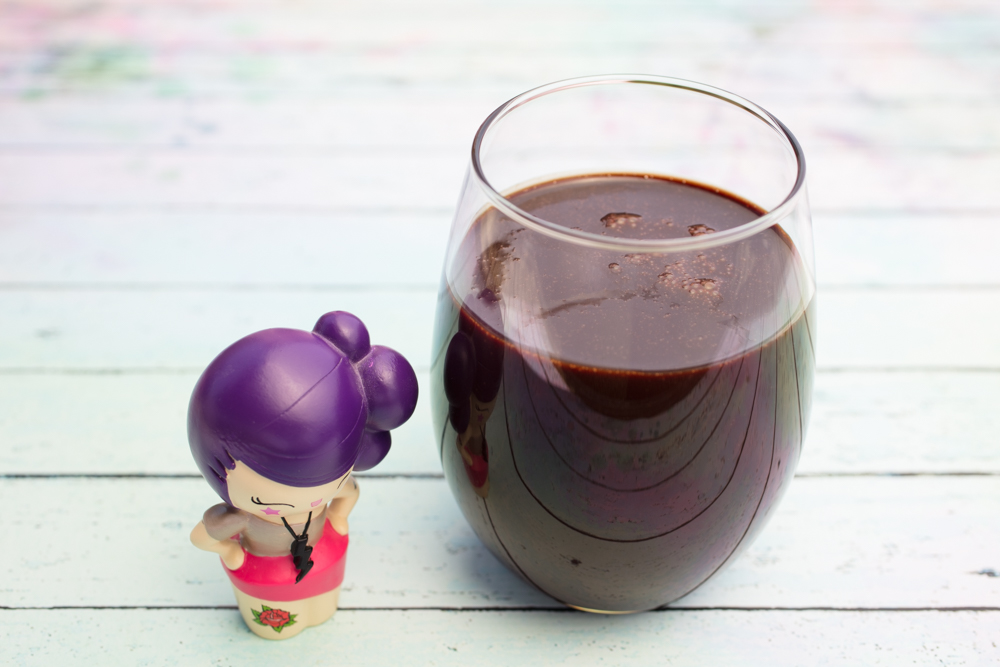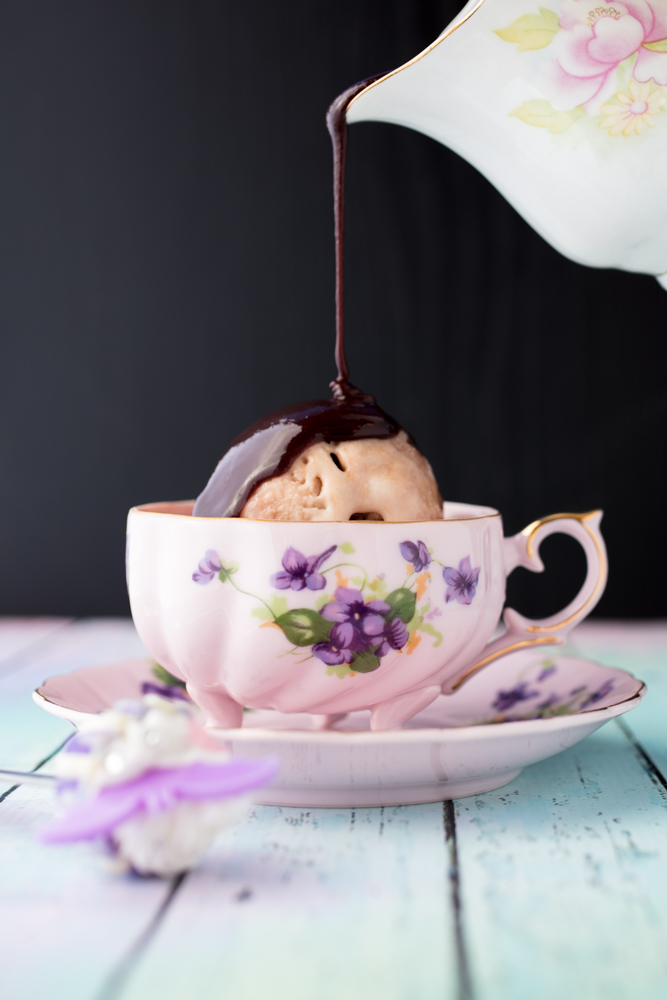 ☆☆☆☆☆☆☆☆☆☆
* I use mostly organic ingredients when I cook, but I realize that not everyone has the disposable income to purchase all organic ingredients. Therefore, I only specify organic on the ingredients that really matter - when buying the organic version is the only way to ensure that the item is vegan.