Colored Tortillas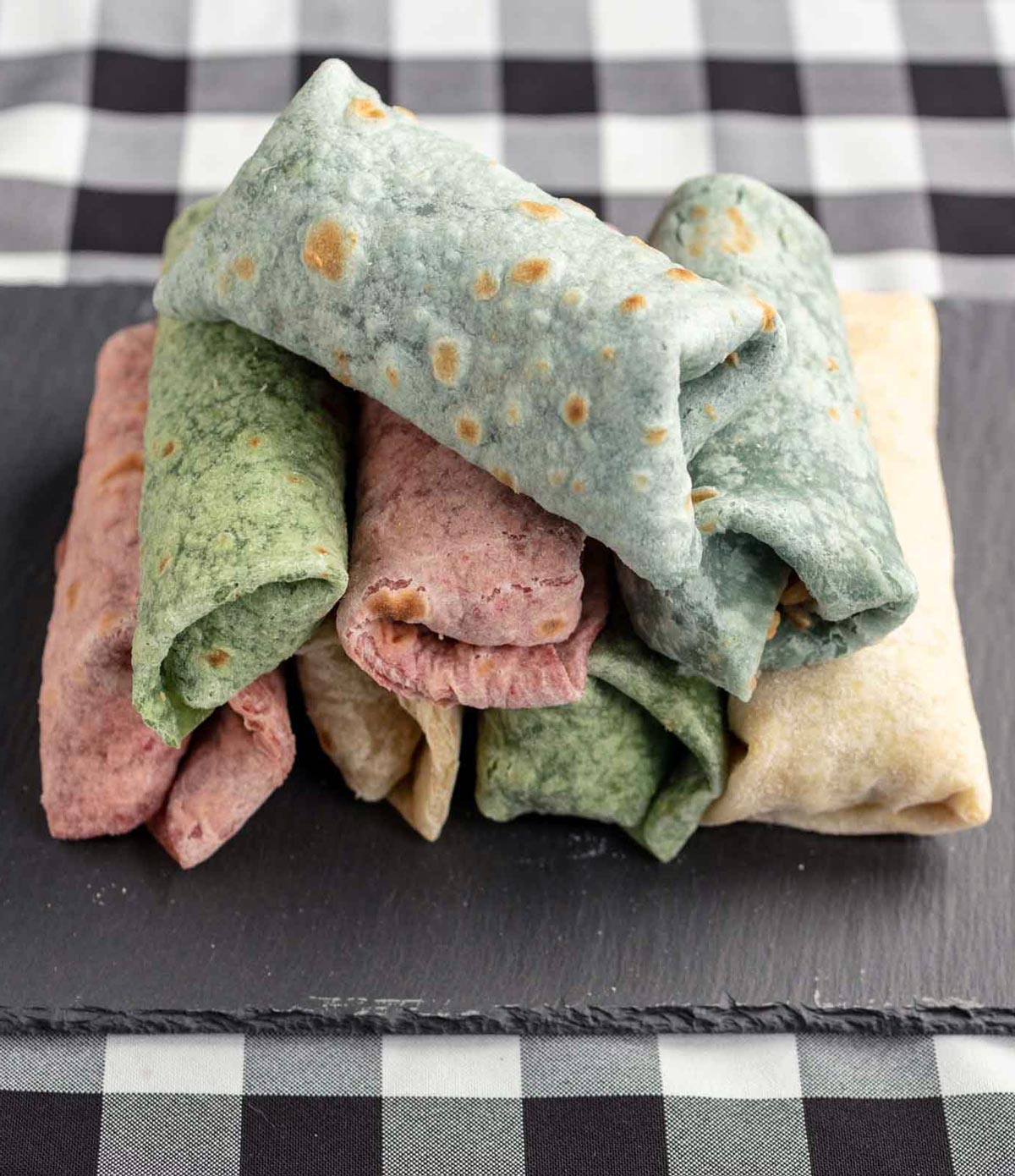 ♫ Listening to: Lately by Metronomy ♫
I'm about 3 weeks into house arrest (physical distancing). At the 2 week mark, I was craving burritos, but I didn't have any tortillas. All grocery delivery services in the bay area had stopped, and I was trying to put off going to the store until I ran out of something essential. (Okay, I guess the essentialness of tortillas is debatable, but I love a good kitchen challenge.)
Ever since I had mini burritos from vegan alien, I've been wanting to make my own. And the only thing cuter than baby burritos is colored baby burritos! These tortillas are naturally colored with superfood powders, but you can also use vegan food coloring if you don't care about the nutrition aspect as much. I also used organic ingredients to make these, but they're still vegan if you don't have organic ingredients. You can also use these tortillas to make my enchilada cups if burritos aren't your thing or if you want to double the recipe.
This recipe makes 8 tortillas.
Tortilla Ingredients
2 cups all-purpose flour
1 teaspoon salt
½ teaspoon of each color of superfood powder you want to use (I used beetroot and blue and green spirulina powders)
¾ cup water
just under 3 tablespoons sunflower or safflower oil
Tortilla Directions
Dollhouse Shortcut
If you make all your tortillas one color, this process will be much faster.
Divide 2 cups flour into 4 bowls, measuring half a cup of flour into each bowl.
Whisk ¼ teaspoon salt into each bowl of flour.
Measure ½ teaspoon of beetroot powder into bowl 1. Whisk.
Measure ½ teaspoon of blue spirulina into bowl 2. Whisk.
Measure ½ teaspoon of spirulina into bowl 3. Whisk.
Leave bowl 4 white, or you can color it if you have other superfood colors. Check out my list of vegan food coloring for other options.
Add 2 teaspoons of sunflower or safflower oil to each bowl.
Add 1 and a half ounces of water to each bowl.
Mix the dough in each bowl by hand until it forms a ball. Return each dough ball to each bowl and cover bowls while you heat the pan, get out your rolling pin, and flour your rolling surface.
Heat a cast iron pan over medium heat. If you don't have a cast iron pan, use any frying pan you have.
Uncover one of your bowls, and remove half of the dough from the bowl.
Roll the dough on a floured surface with your rolling pin until it looks like a tortilla (don't worry if it's not round; mine were all kinds of amoeba shaped).
Cook your tortilla for about a minute on each side. If your pan isn't hot enough, you might need to recook your first tortilla at the end. (You'll be able to tell if it's not cooked because it will look slightly see-through, while the other ones will look more like store-bought tortillas.)
Repeat with all your dough until you have 8 tortillas.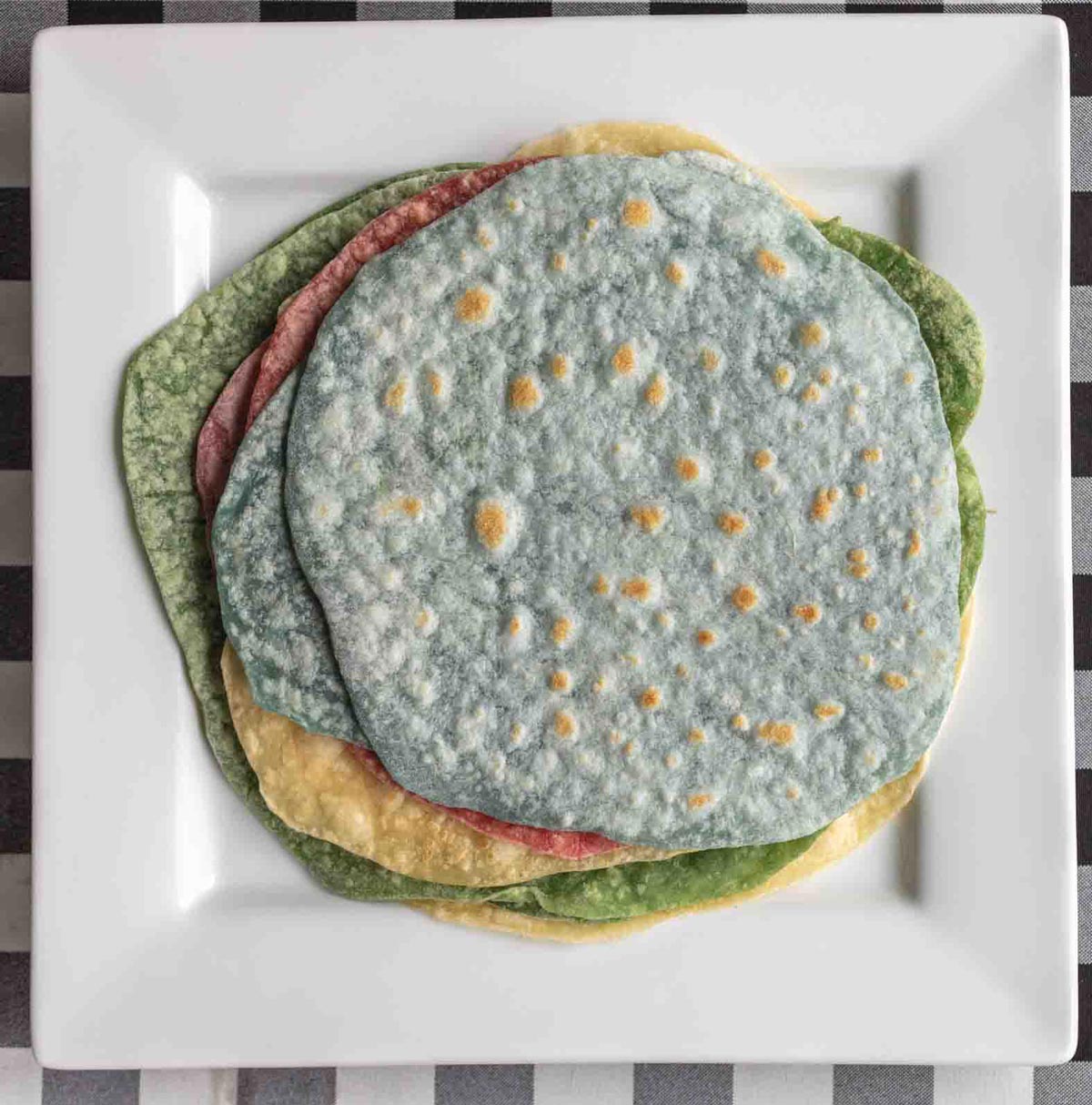 Roll burritos or save your tortillas in a ziplock bag until you're ready to use them.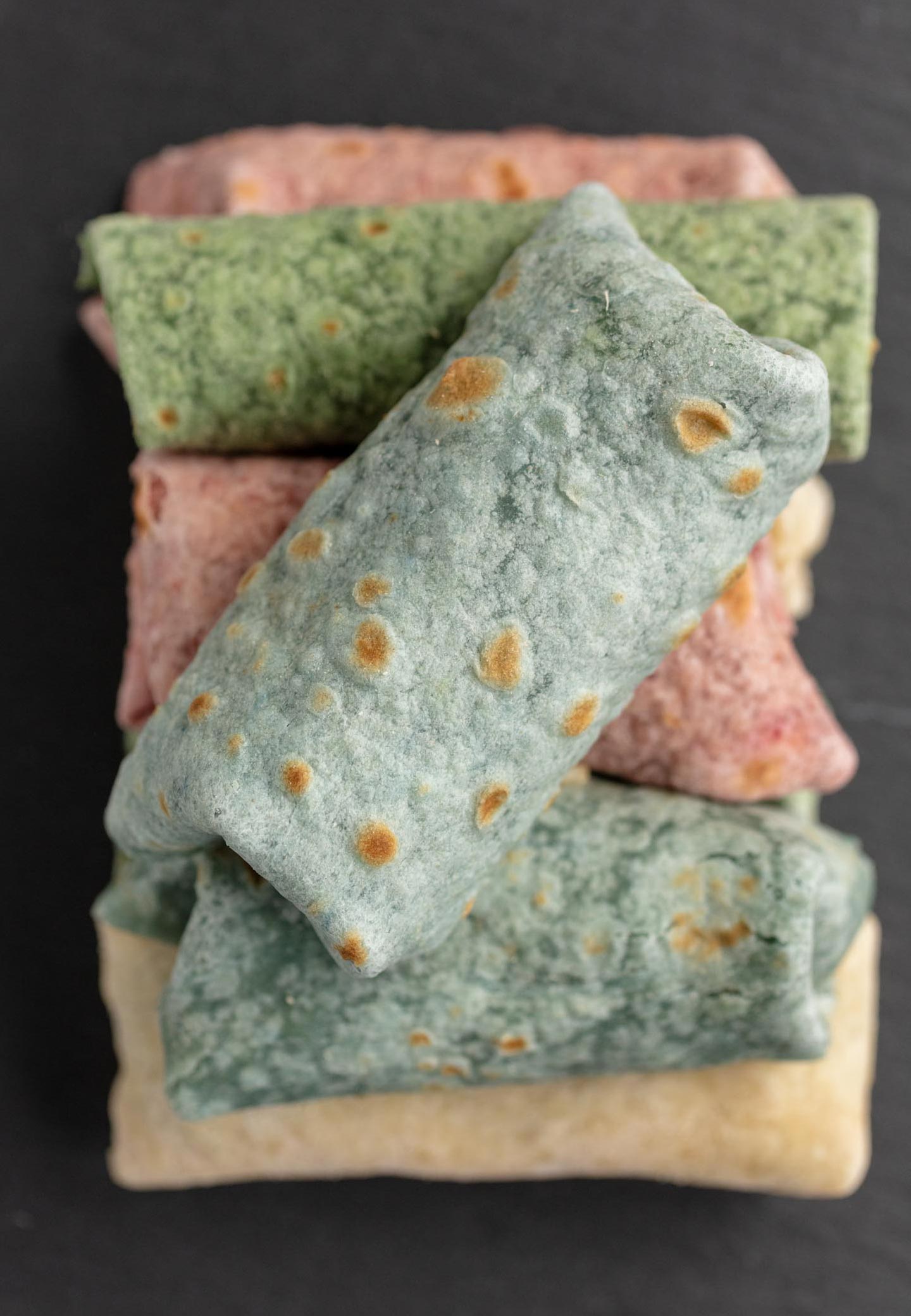 ☆☆☆☆☆☆☆☆☆☆