Vegan Hummus Recipe
published on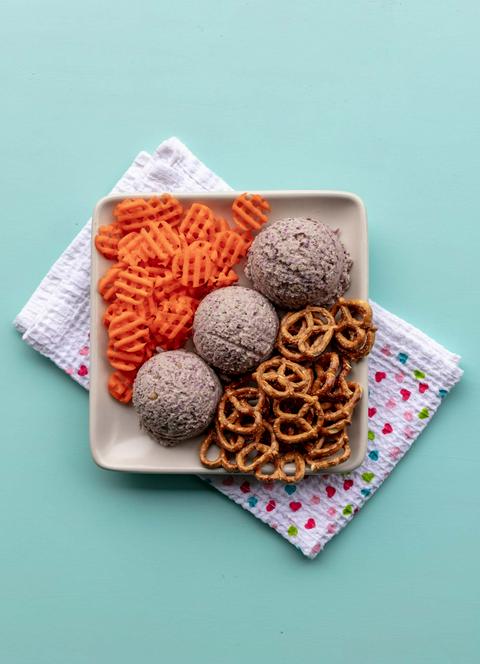 ♫ Listening to: You by Gloss ♫
Why should you bother making your own hummus when you can buy it at the store for under $5? Good question. Here are a few reasons.
It's actually cheaper (I know it makes no sense, but beans are cheap af)
It has fewer ingredients in it (and is therefore healthier)
You can leave out any ingredients you don't want (for instance, I usually omit the oil because I prefer to consume my fats in the way of chocolate cake)
It reduces waste (since you're eliminating the packaging you have to throw away when you buy hummus from the store)
You can come up with fun things to add to make unique flavors (like this sauerkraut hummus, for instance)

I've been making my own hummus for like 20 years. I've made it in a blender and food processor, and both work great. For the majority of that 20 years, I just made your standard lemon juice and garlic hummus with extra tahini. But lately, I've been experimenting more, and this is my favorite rendition yet.

It started because I make my own sauerkraut from purple cabbage every couple of weeks, and I still had some leftover from previous batch when my new batch was ready, so I needed to use it up. I'm seriously friggin brilliant. I've known this for awhile, but it's time I shared this secret with someone. If you haven't made your own hummus before, I promise it's easy. Try it with me! If you don't like chickpeas (garbanzo beans) but you like white beans, check out my kale pesto pâté recipe.

This recipe makes 3 cups of hummus.

Hummus Ingredients
2 cups cooked chickpeas, rinsed

1 cup sauerkraut

1 teaspoon dried dill

¼ cup tahini

1 tablespoon minced garlic (or sub 1 teaspoon garlic powder)

1 tablespoon lemon juice (I used one small lemon)

¼ teaspoon salt (if you dip veggies into hummus, you can add this salt, but if you dip chips or pretzels, you don't need the extra salt)
Hummus Directions
Dollhouse Shortcut
To save time, use 1 can of chickpeas instead of cooking your own.
Process 2 cups chickpeas, 1 cup sauerkraut, 1 teaspoon dried dill, ¼ cup tahini, garlic, lemon juice, and optional salt in a food processor . If you don't have one, you can also make this in a blender. If you have any trouble getting everything to blend smoothly, just add a teaspoon of water, one at a time, until it works.
Serve immediately or store in the fridge for up to a week before consuming.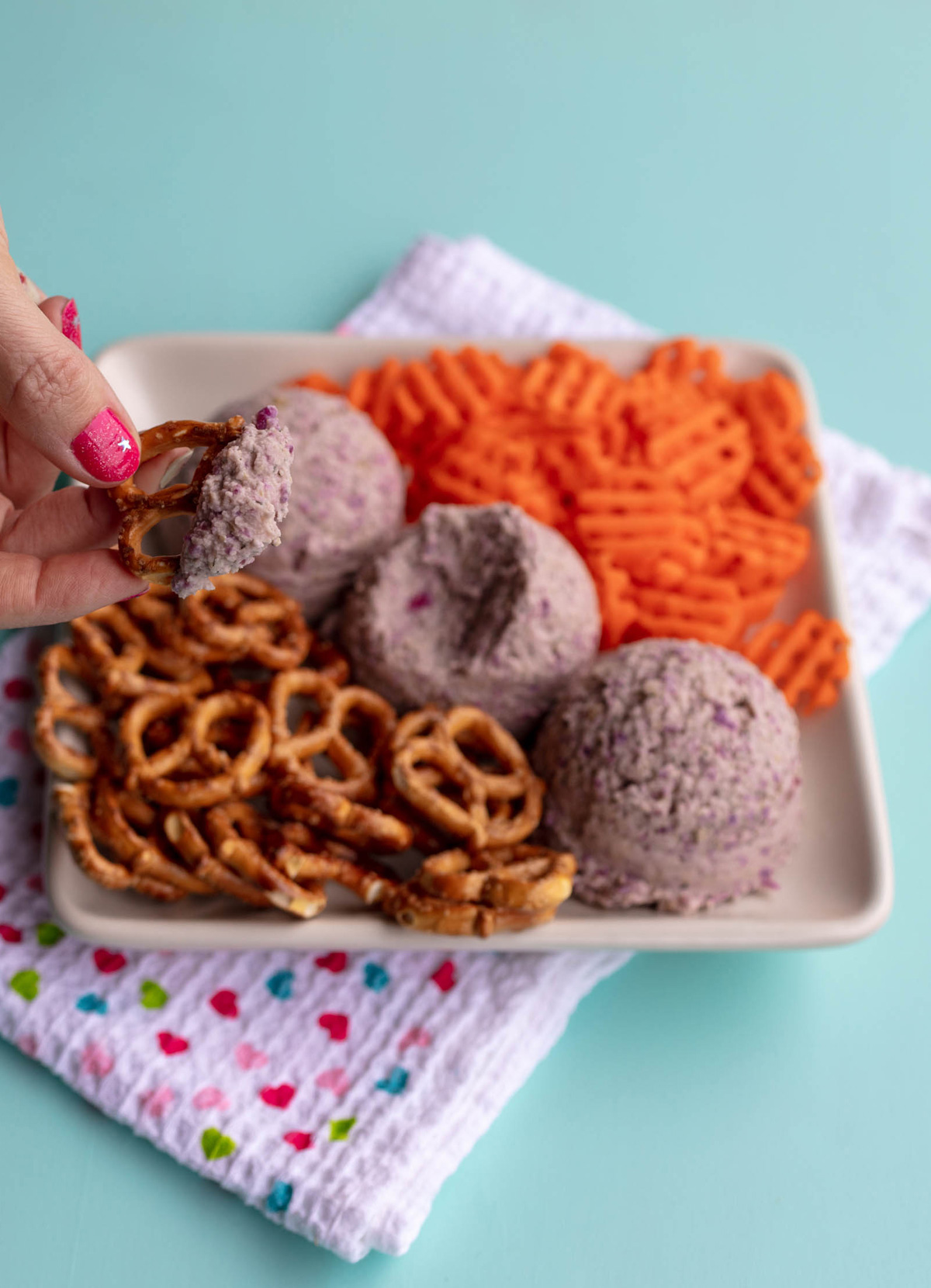 You can modify this recipe in any way you want. Hummus is super forgiving. If you omit the sauerkraut, you might just need to add some water to get the blender to blend all the ingredients into a smooth consistency.
☆☆☆☆☆☆☆☆☆☆