Purple Lemonade
published on
♫ Listening to: B.S.P.S.T. by The Mudsharks ♫
My beverages of choice are water, coffee, and tea. But, on hot summer days, there's something about lemonade that just feels right. It might be that I'm too old to have a lemonade stand even though I still really want one. Or it might be that sometimes friends give you a big bag of lemons from their tree and you've already made lemon cake too many times to count.
This purple lemonade is low in sugar by substituting stevia for some of the sugar, but if you don't have stevia, the recipe has an option to use all sugar. The natural purple color comes from butterfly pea flowers. This indigo beverage can be ready in 15-20 minutes and makes an instagramable drink to enjoy over ice (or with added alcohol). It's a fun and easy addition to picnics, parties, and BBQs. I made it for a socially distanced backyard baby shower and it was a big hit.
This recipe makes around 10 glasses of lemonade if you use ice.
Purple Butterfly Pea Flower Lemonade Ingredients
Dollhouse Shortcut
Use bottled lemon juice in place of fresh lemon juice to save time.
9 cups water

1 cup vegan or organic sugar*

½ teaspoon stevia (or sub another half cup of sugar)

a handful butterfly pea flowers

1 ½ cups lemon juice (around 8 lemons)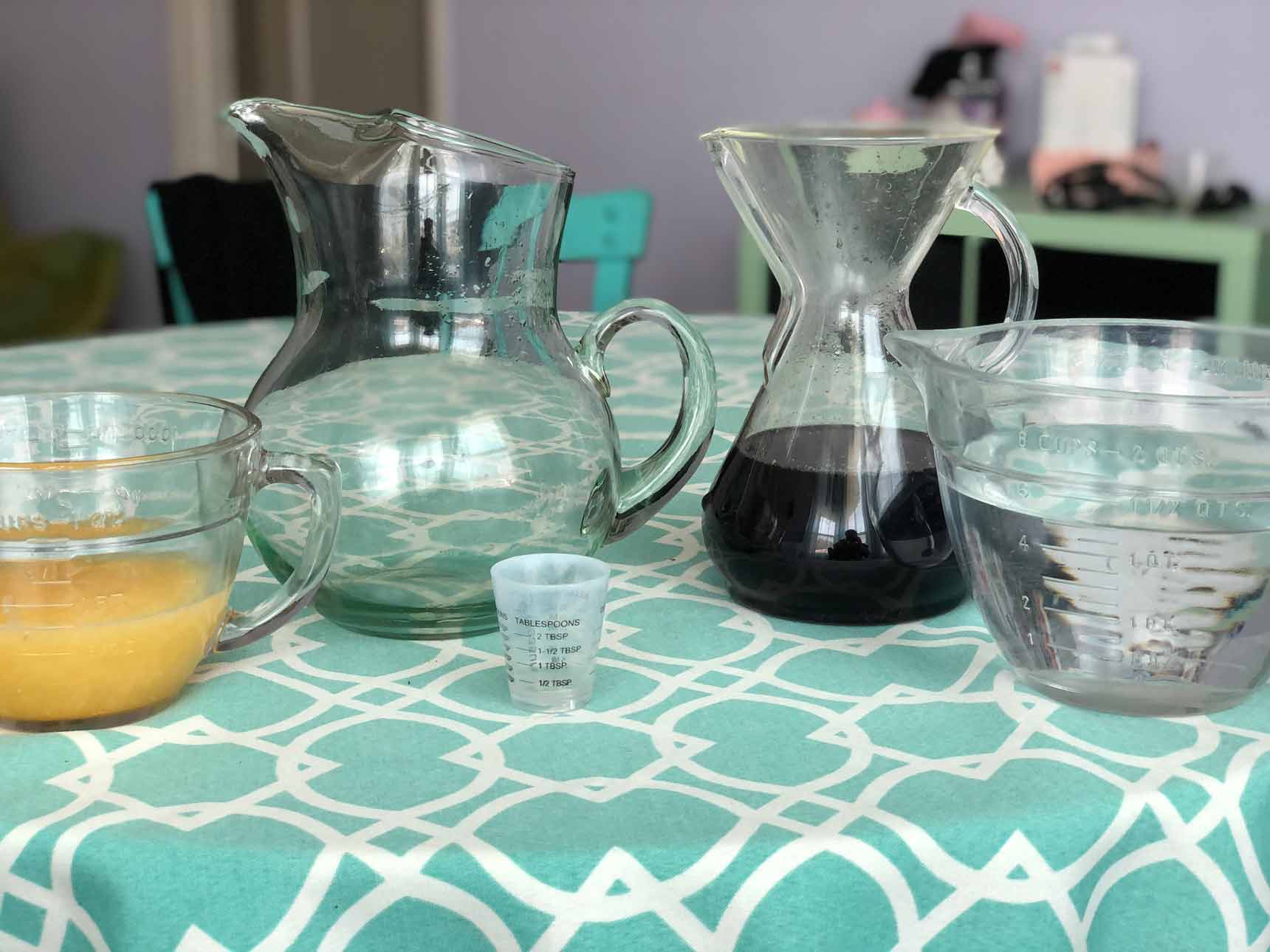 Purple Butterfly Pea Flower Lemonade Directions
Dollhouse Shortcut
Make the lemonade ahead of time and chill it in the fridge until you want to serve it
Simmer 4 cups of filtered water, 1 cup of vegan or organic sugar, and a handful dried butterfly pea flowers for 10-15 minutes stirring periodically, and remove from heat when it has turned a dark blue color.
Juice enough lemons to make 1 ½ cups of lemon juice while your sugar water is simmering.
Strain the blue liquid (once it's a dark blue color) by pouring it through a sifter over a heat resistant container (I use my chemex).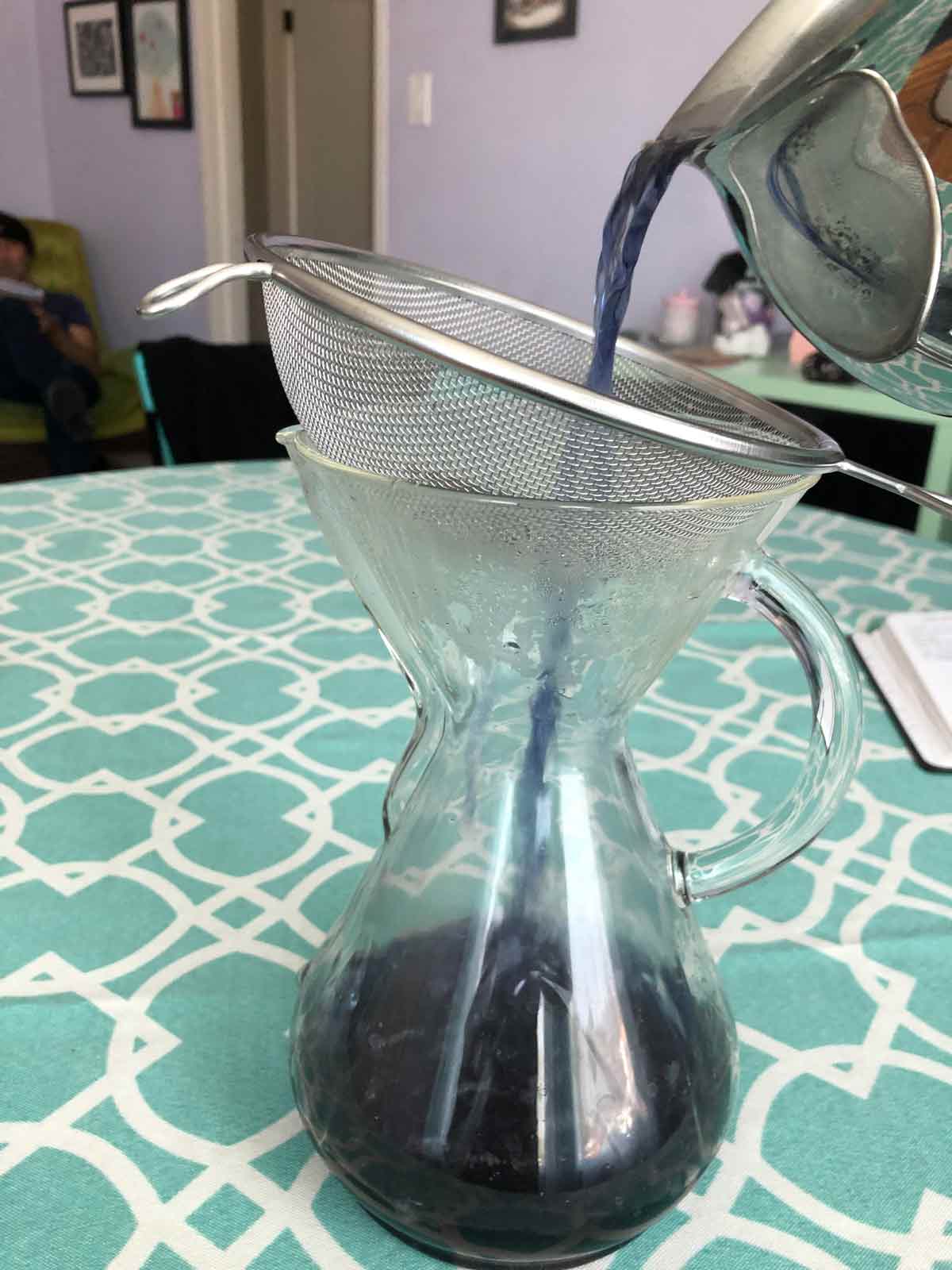 Mix together the following into a pitcher: ½ teaspoon stevia, 5 more cups of filtered water, the blue liquid, and the lemon juice.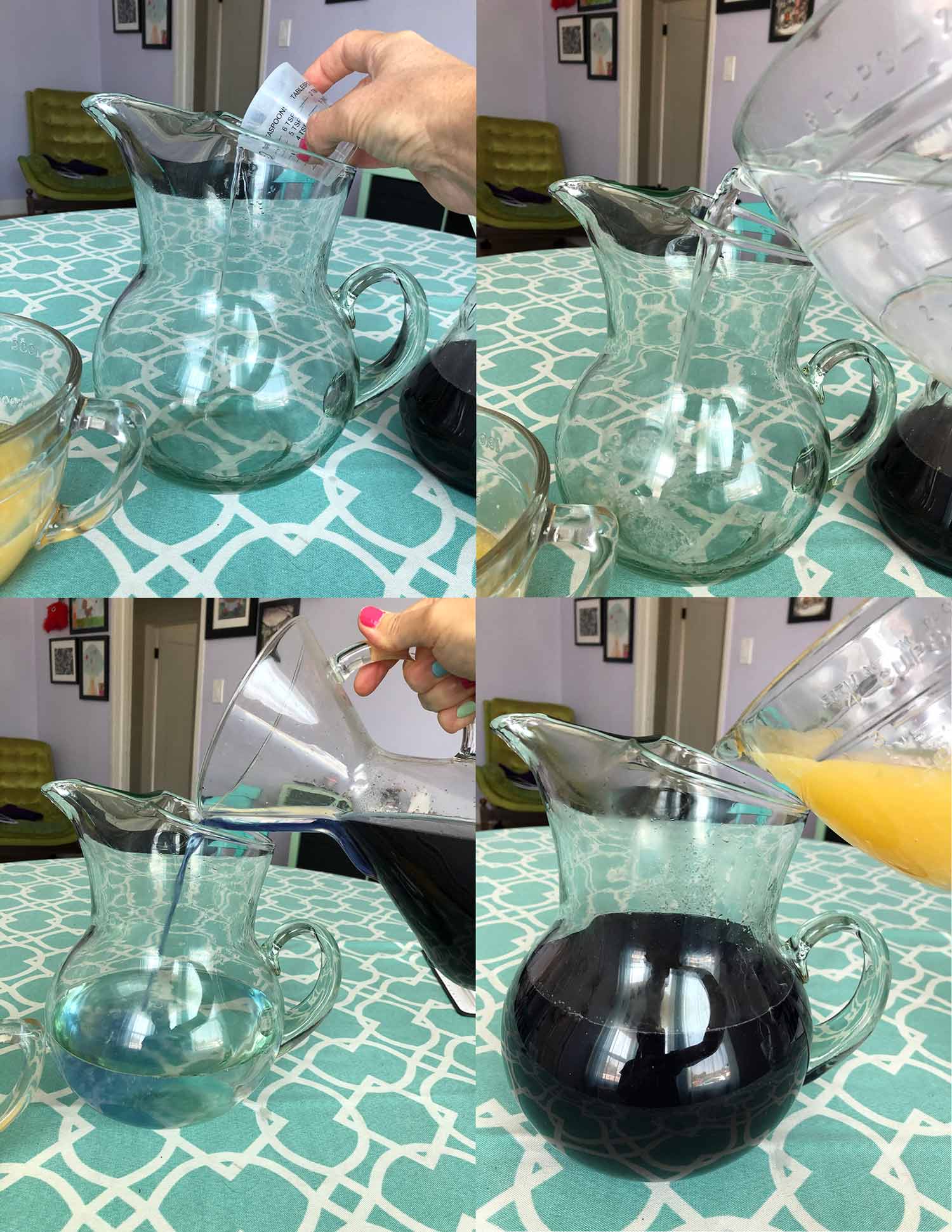 Chill in the fridge or serve over ice.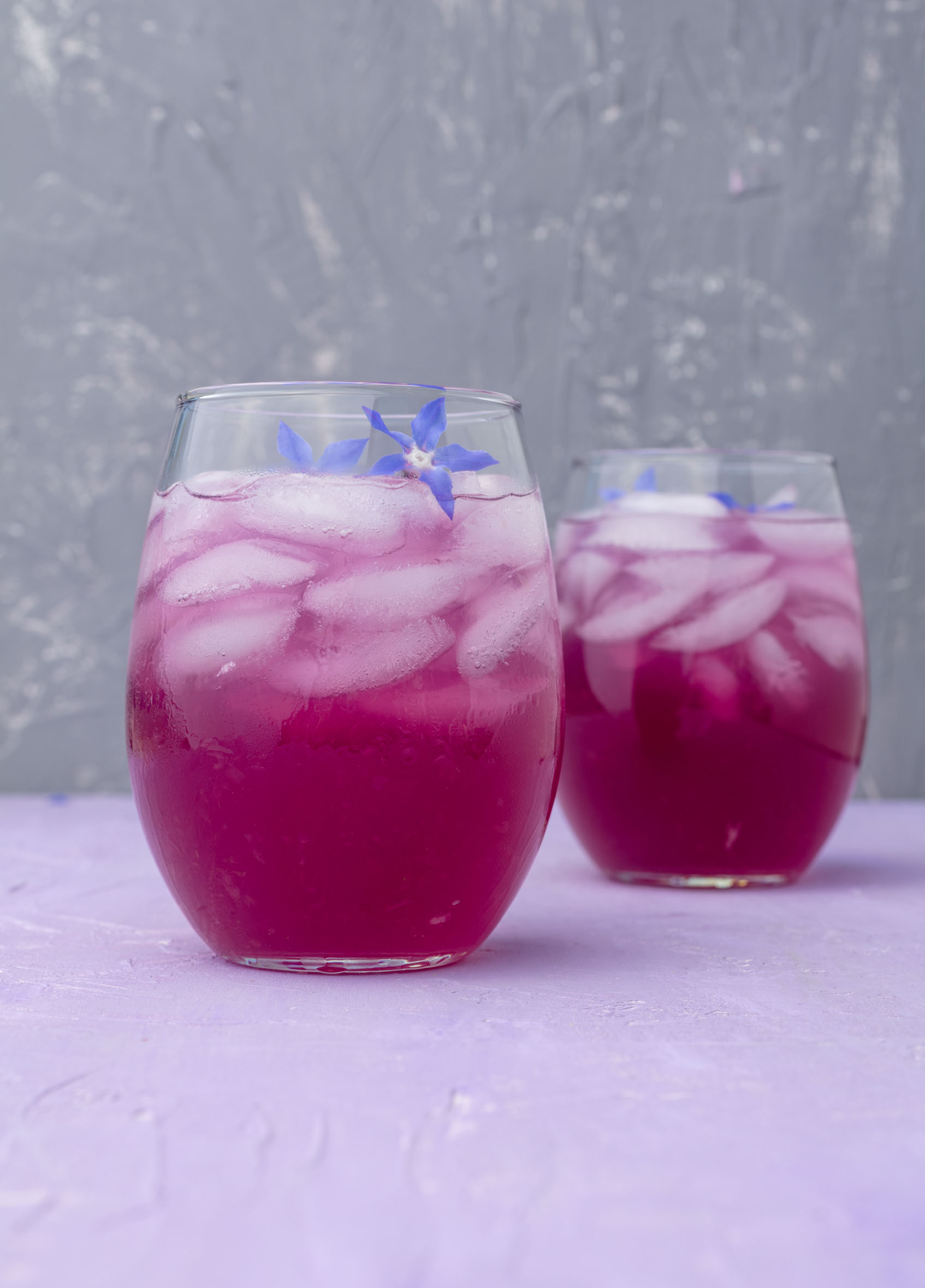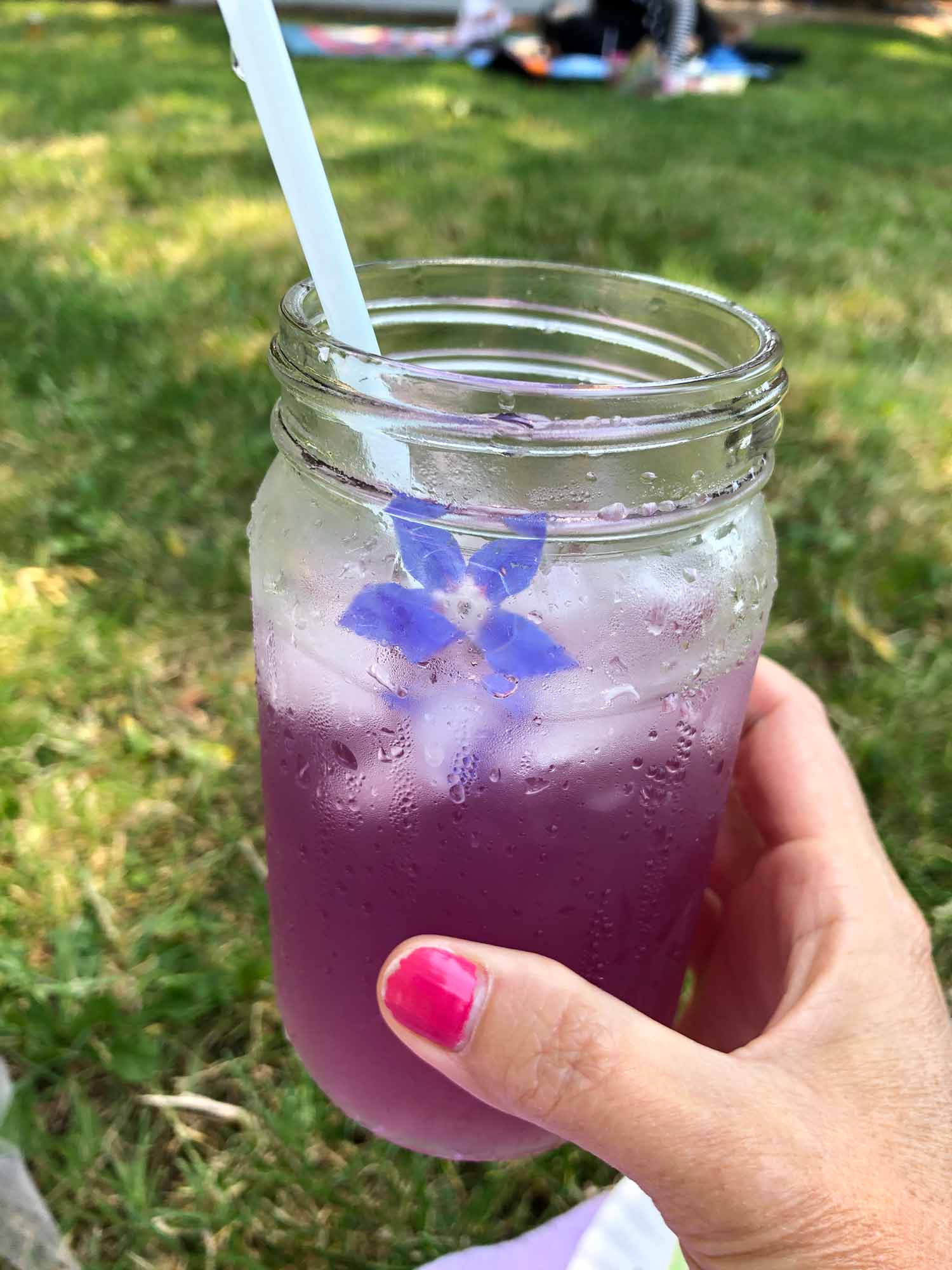 ☆☆☆☆☆☆☆☆☆☆
* I use mostly organic ingredients when I cook, but I realize that not everyone has the disposable income to purchase all organic ingredients. Therefore, I only specify organic on the ingredients that really matter - when buying the organic version is the only way to ensure that the item is vegan.