Vegan Green Beans in a Blanket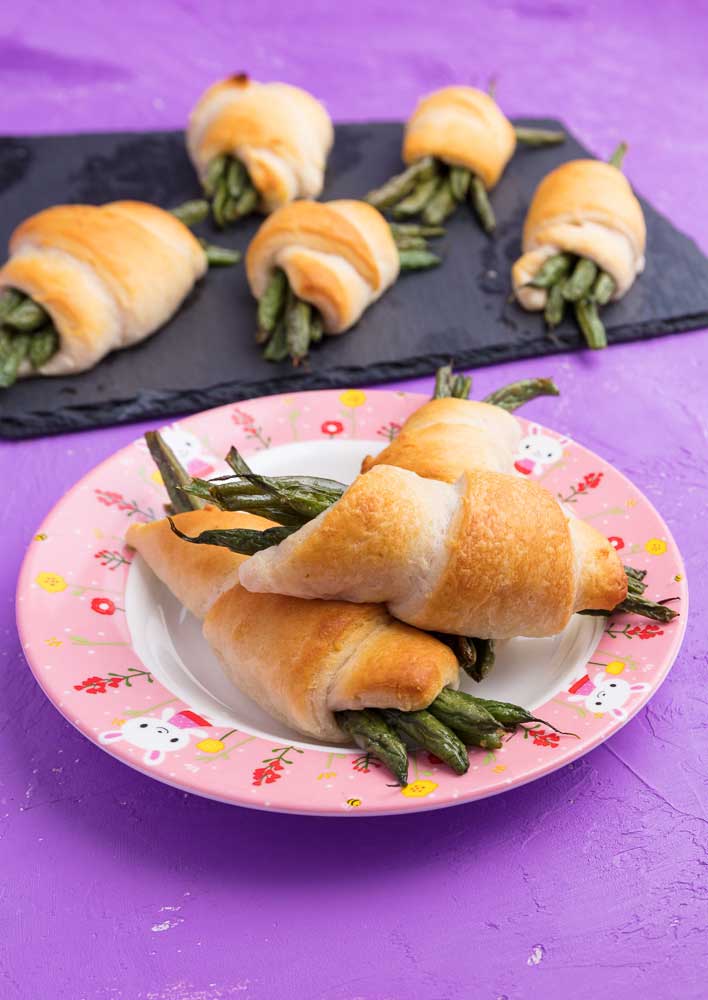 ♫ Listening to: Landscapes by TIGER BABY ♫
Green bean casserole is the traditional all-american way to eat green beans on holidays, right? Well, I'll be perfectly honest (like I'm ever not honest, ha! you wish). Green bean casserole is ugly. So, I was trying to think of an alternative cuter recipe for serving green beans on thanksgiving (friendsgiving) when I thought of this: green beans in a blankie! I'm sure there are lots of brands of crescent rolls that are vegan, but I like the ones Annie's makes because they're also organic. These would make a great accompaniment to my thanksgiving dinner cake.
This quick and easy recipe makes 8 beans in a blankie, so if you want to make more, just double the recipe.
Vegan Beans in a Blanket Ingredients
at least 40 green beans
a tablespoon of olive oil or any vegetable oil
garlic powder
onion powder
salt
1 can vegan crescent rolls (I used Annie's)
Vegan Beans in a Blanket Directions
Preheat oven to 400°.
Remove the stems from all the green beans.
Wash the green beans and dry them well using kitchen towels.
Toss the green beans with oil and spices.
Lay the green beans on a baking stone or cookie sheet in a single layer.
Bake at 400° for 10 minutes. Remove from oven.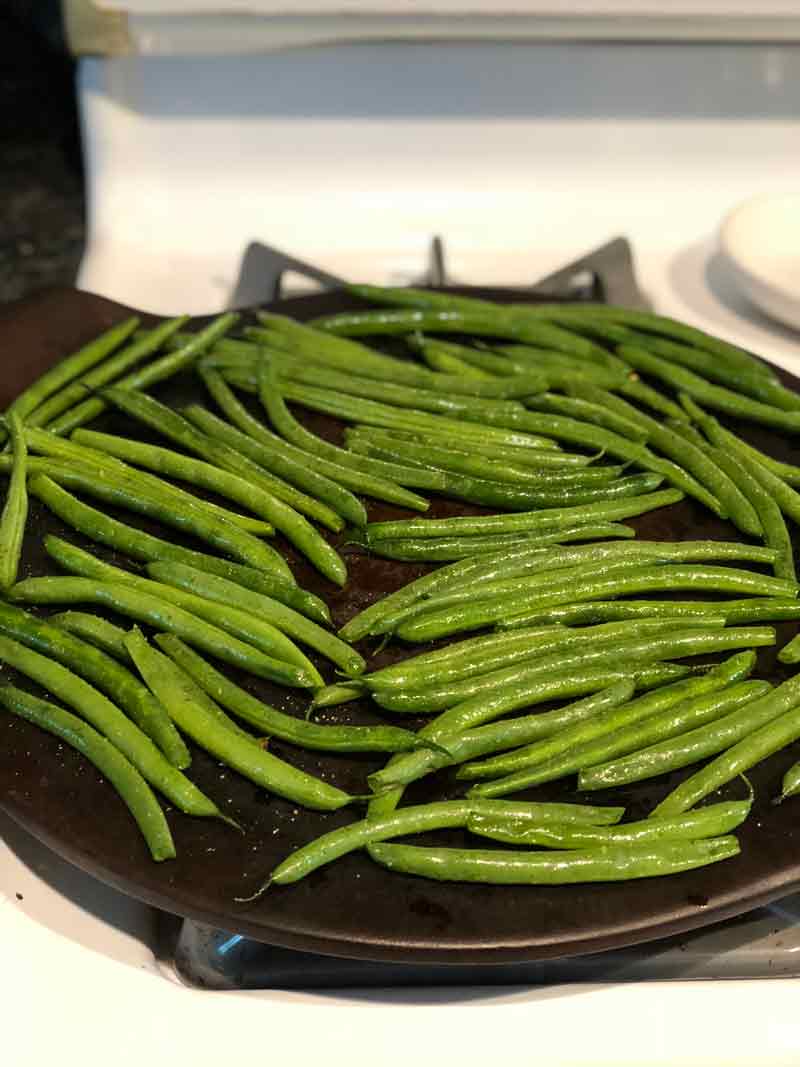 Reduce oven heat to 360° or whatever the crescent roll package says.
Open the crescent rolls and start rolling up green beans. I put 5 green beans in each roll.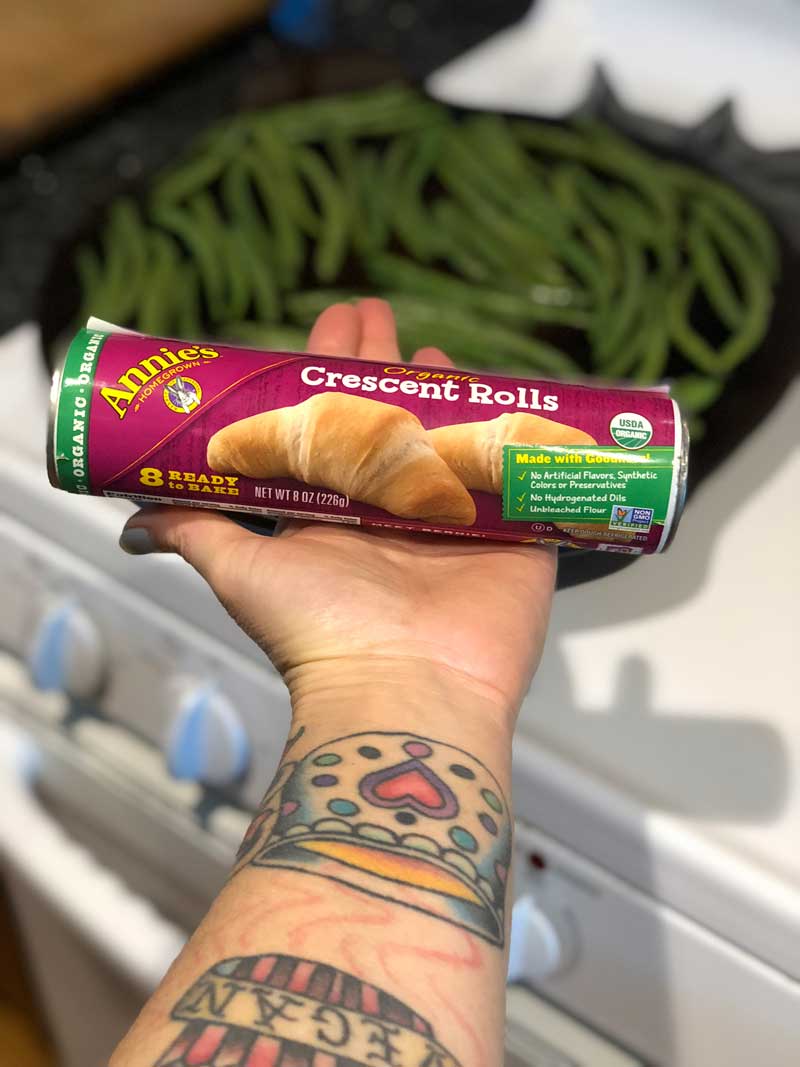 Bake them according to the directions on the crescent rolls (like you would for pigs in a blanket).
Cool for 3 minutes before removing from pan.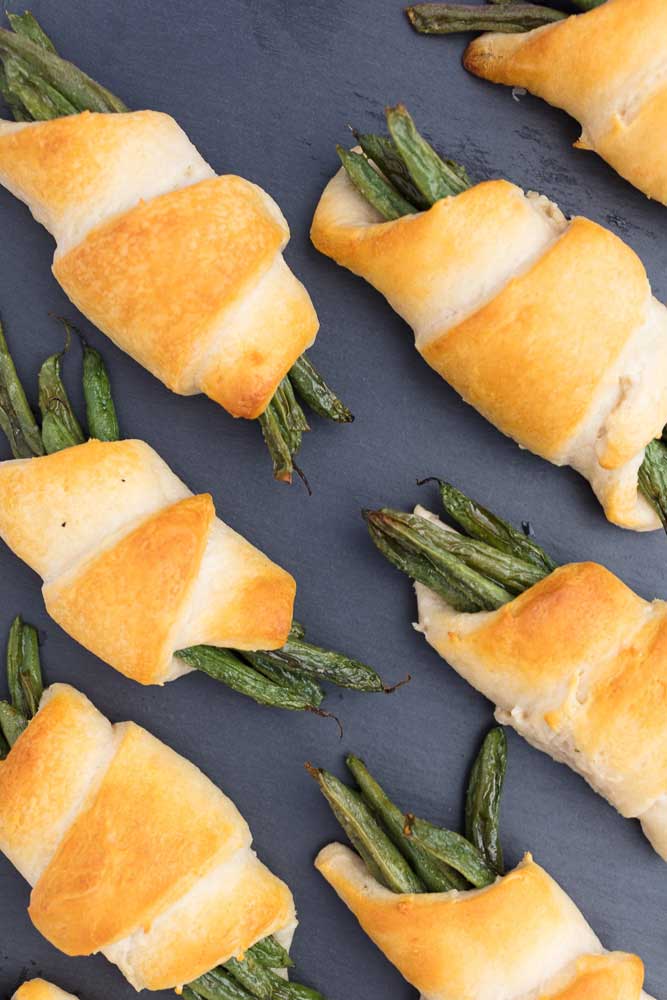 Serve as an appetizer or a side dish with soup.