Vegan Sweet Potato Bunny Biscuits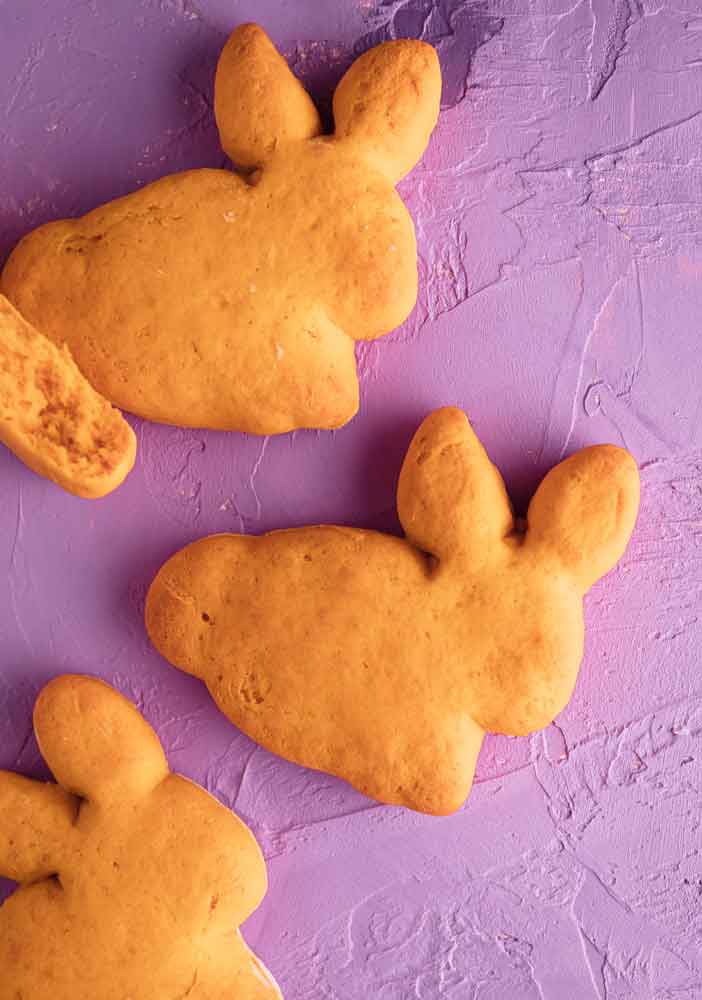 ♫ Listening to: Killing Moon by Echo & the Bunnymen ♫
These sweet potato bunny biscuits are actually made with yams, and they have the consistency of a dinner roll and a biscuit mixed together. They make excellent leftover thanksgiving sandwiches and would be a perfect accompaniment to my vegan thanksgiving dinner cake. You can make them into any cute / kawaii shape you like by using different shaped cookie cutters.
This recipe makes ~ 8 biscuits.
Vegan Sweet Potato Biscuit Ingredients
2 cups unbleached all-purpose or pastry flour (the organic kind is sold in bulk at Whole Foods)
2 tablespoons baking powder (sift it if it has lumps in it)
¼ cup nutritional yeast
2 teaspoons salt
¼ cup cold vegan butter or margarine (if you avoid soy, buy the soy-free earth balance; otherwise buy the organic whipped earth balance)*
2 teaspoons agave nectar (optional)
1 ¼ cup cold mashed sweet potatoes (I actually use yams and not sweet potatoes)
1 ½ tablespoons unsweetened unflavored nondairy milk
Vegan Sweet Potato Biscuit Directions
Prep time: 15 minutes; Bake time: 15 minutes
Dollhouse Shortcut
You can make these up to a month ahead of time and freeze them after they bake. The day before you want to serve them, set them on the counter to defrost, and then warm them up in a 300°F oven for 10 minutes right before you eat.
Preheat oven to 400°F.
Whisk the flour, baking powder, nutritional yeast, and salt in a mixing bowl or a food processor.
Add the cold margarine and mix with your hands or process in your food processor until well incorporated.
Add the agave nectar, cold sweet potatoes, and cold nondairy milk.
Mix until you can no longer see any individual ingredients. You can do this by hand, with a stand mixer fitted with the dough hook, or in a food processor with the S blade.
Roll or flatten the dough with your hands to ~ ¾ inch thickness on a lightly floured work surface, adding flour if it sticks to the your hands, the rolling pin, or the surface you're doing this on (but don't over flour).
Cut out the biscuits, using your cookie cutter of choice. I've made hearts, stars, cats, and bunnies with this recipe, and all have come out perfectly.
Layer your scraps instead just balling them up, before you reroll your dough to cut out more shapes. This will help your biscuits be flakier.
Bake biscuits in a preheated 400°F oven on baking stones or greased baking sheets for 15 minutes.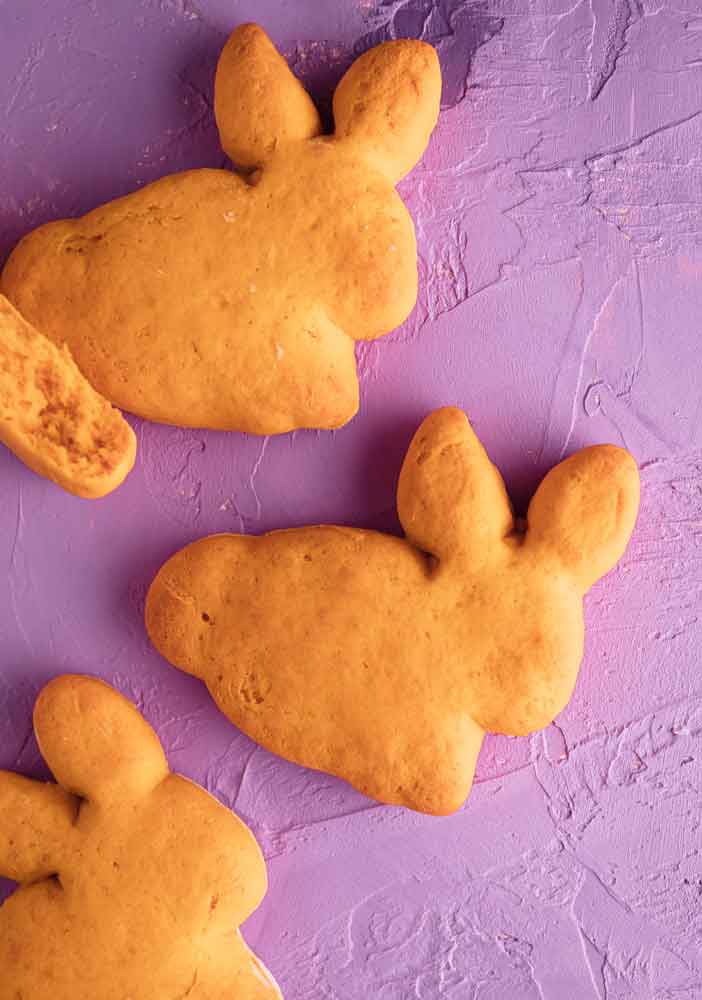 ☆☆☆☆☆☆☆☆☆☆
* I use mostly organic ingredients when I cook, but I realize that not everyone has the disposable income to purchase all organic ingredients. Therefore, I only specify organic on the ingredients that really matter - when buying the organic version is the only way to ensure that the item is vegan.