Frog's Breath Soup
published on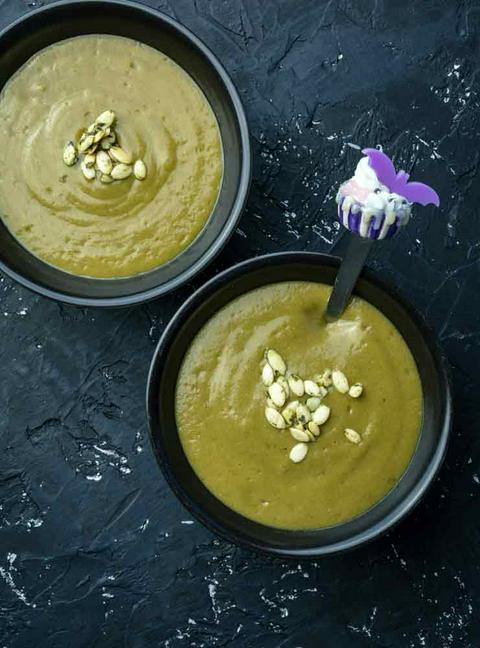 ♫ Listening to: This Is Halloween by Danny Elfman ♫
If you're a fan of Nightmare Before Christmas, like I am, you may recognize this soup without me even telling you how it goes. But for the rest of you, here's the scene it's featured in.
::Sally hands Dr. Finkelstein the bowl of soup::
Dr. Finkelstein (yelling): frog's breath?!
Sally (calmly): but I thought you liked frog's breath
Dr. Finkelstein: There's nothing more suspicious than frog's breath!
He was right to be suspicious, because after he ate the soup, he feel fast asleep, and she snuck out. My kiddos don't even need to spike my soup, because I fall asleep early every night on my own.
If you like Nightmare before Christmas, you might also like my snake and spider stew recipe and my skeleton reindeer cookies.
This recipe makes 4 bowls of soup.
Frog's Breath Soup Ingredients
Dollhouse Shortcut
If you hate washing and chopping veggies, you can buy a lot of veggies pre-washed and cut at Trader Joe's.
⅛ - ⅓ cup olive oil (if you're oil-free, replace the oil with water)
1 cup of chopped onions
1 tablespoon minced garlic
1 cup of chopped broccoli
3 cups of chopped kale, packed into the measuring cup
2 cups of chopped potatoes
½ cup of chopped celery
2 bay leaves
1 teaspoon salt
1 teaspoon dried parsley (or sub a tablespoon of fresh)
½ cup split peas
3 ½ cups water
Frog's Breath Soup Directions
Dollhouse Shortcut
To save time (or if you avoid oil), skip the step where you sauté the onions and just put everything into the pot at once.
Sauté the diced onion in olive oil, stirring frequently over low-medium heat until translucent and then add the garlic. If using an instant pot for this soup recipe, use the sauté button for this step.
Place the rest of the ingredients into your instant pot or a large pot after the garlic has sautéed for a minute or 2.
Press the soup button on the instant pot after locking the lid and sealing the vent (if your instant pot has that mode), and turn off the keep warm feature. If you're using a large pot on the stove, use high heat until it starts to boil and then reduce heat to a simmer. Simmer for 45 minutes on the stove or until the split peas are cooked.
Remove the 2 bay leaves as you transfer the cooked soup to your blender.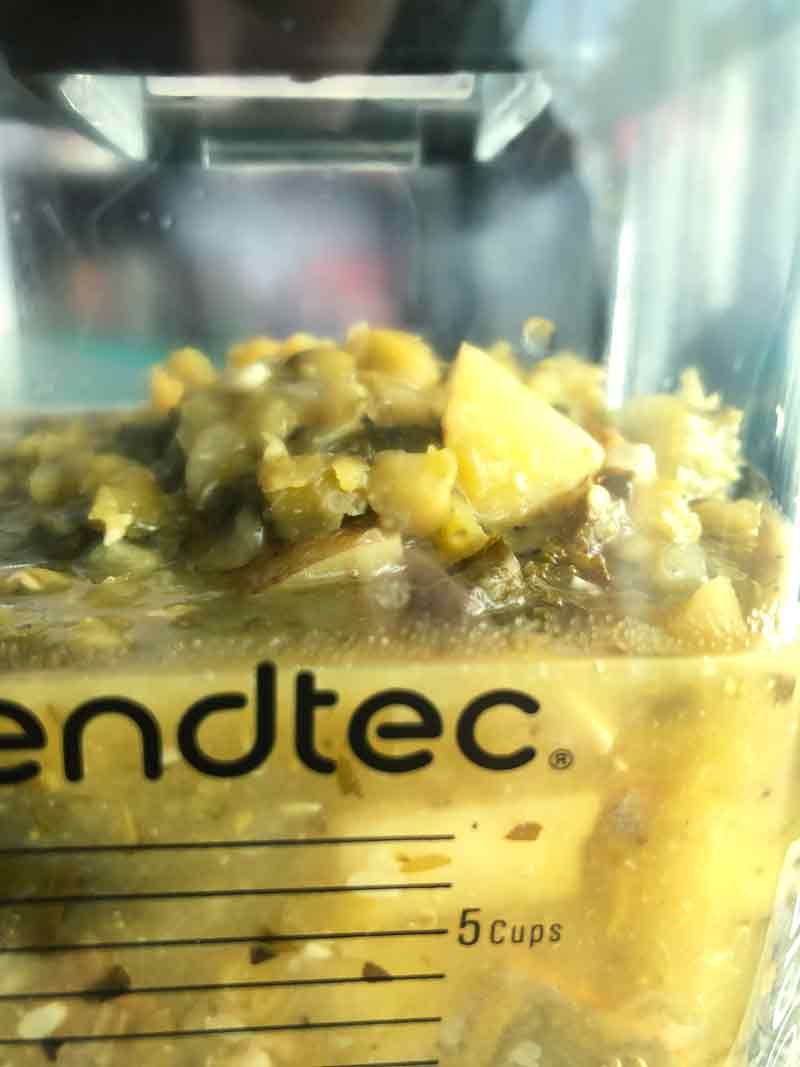 Blend the cooked soup in your blender until it's smooth.
Ladle into 4 bowls and serve with or without a garnish. I garnished mine with pumpkin seeds. If you want to be super traditional, skip the garnish since the movie didn't use a garnish. And if you're recovering from oral surgery, have this without the garnish.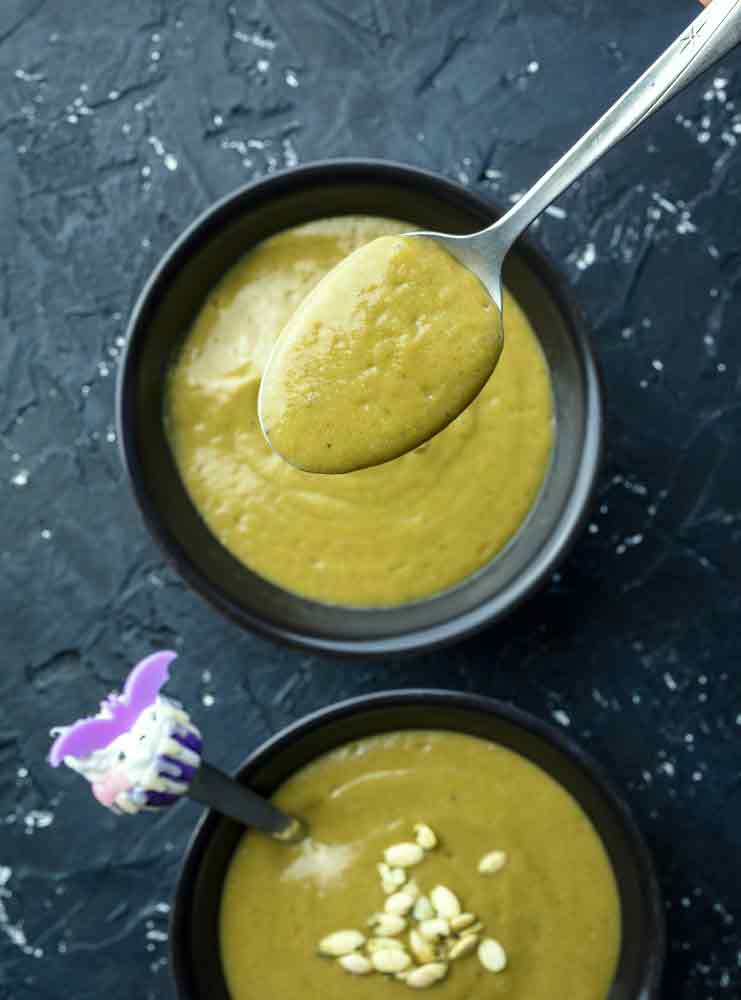 ☆☆☆☆☆☆☆☆☆☆