Vegan Ghost Emoji Tea Sandwiches
published on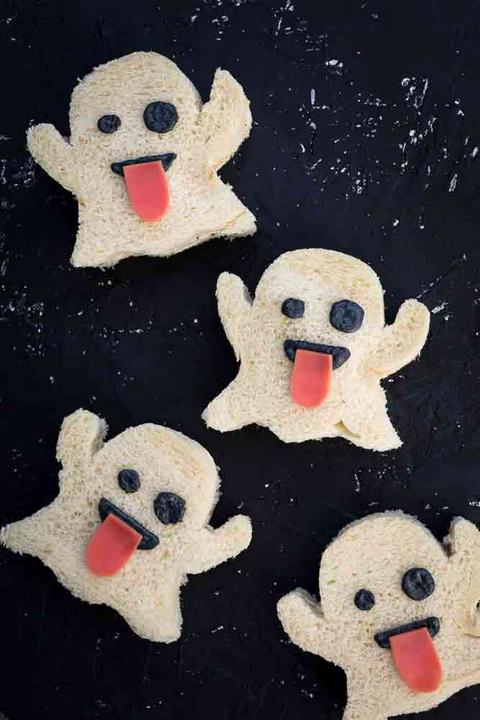 ♫ Listening to: Dead Souls by Joy Division ♫
These ghost emoji tea sandwiches (aka ghostwiches) accompanied me to a very spookicute halloween tea party last year. You can fill them with any tea sandwich filling you prefer. I used cucumber and chive cream cheese in these ones, but if you don't like cucumber, you could always use my eggless salad in these instead. These are fun for all spooky occasions, such as Halloween, Friday the 13th, world goth day, etc.
This recipe makes 6 ghostwiches.
Ghost Emoji Tea Sandwich Ingredients
12 slices of white or sourdough bread (I used Rudi's because it's organic)
1 container of vegan cream cheese (I used kite hill chive cream cheese)
1 slice of white vegan cheese (I used violife cheddar)
2 tablespoons beet juice (I made mine by mixing beetroot powder with water, but you can also sub vegan red or pink food coloring.
1 thinly sliced cucumber
¼ teaspoon activated charcoal (or sub vegan black food coloring)
Ghost Emoji Tea Sandwich Directions
Dollhouse Shortcut
Make the tea sandwiches ahead of time and wrap them tightly with plastic wrap making sure no air touches the sandwiches and chill. Then add the faces before serving.
Print a picture of the ghost emoji, enlarging it to the perfect size to fit your bread slice.
Layer the cucumber slices between kitchen towels to dry off any extra moisture.
Paint a slice of vegan cheese with beet juice. I did 2 coats to make sure the color was pink enough.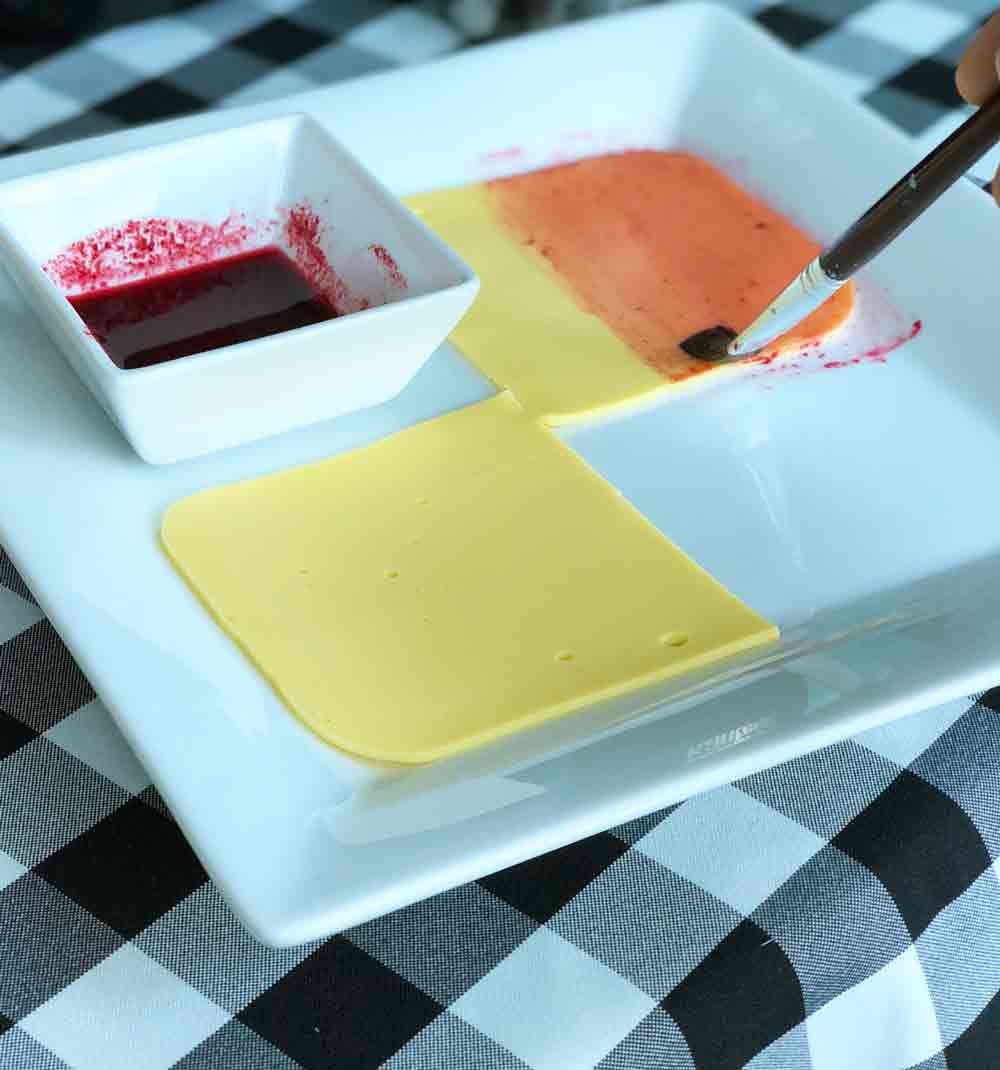 Cut tongue shapes out of the pink cheese slice.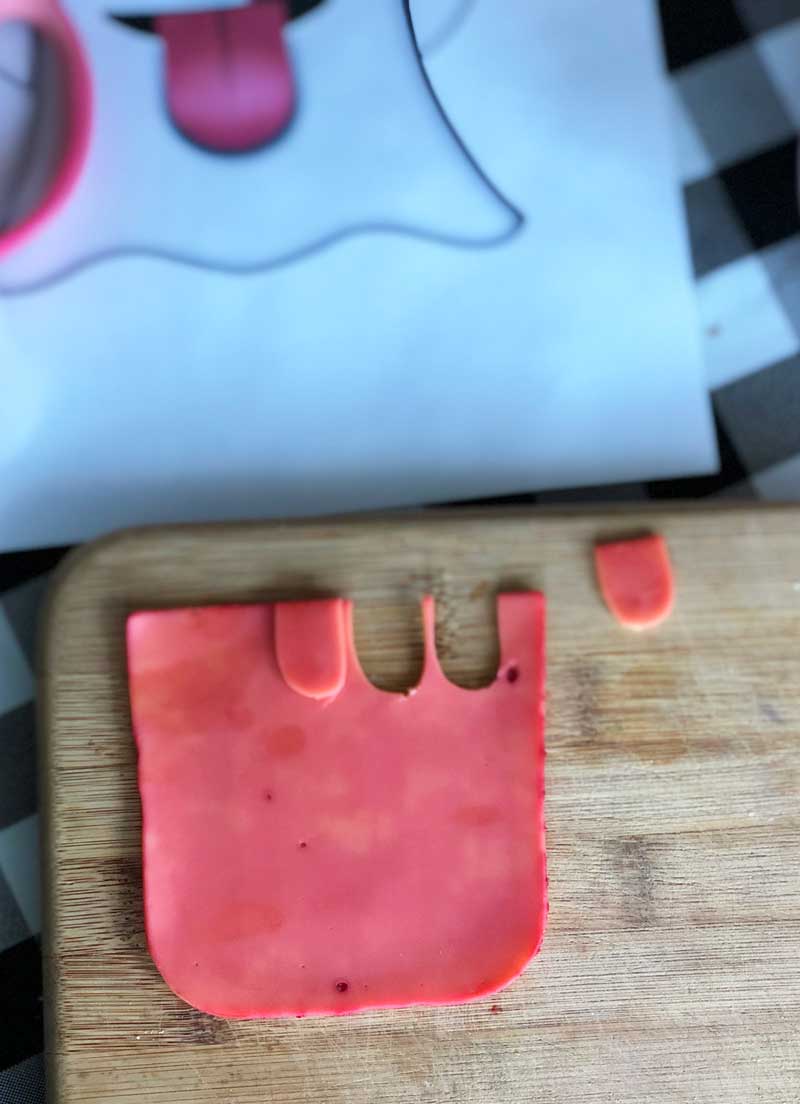 Spread the cream cheese on one side of each piece of bread.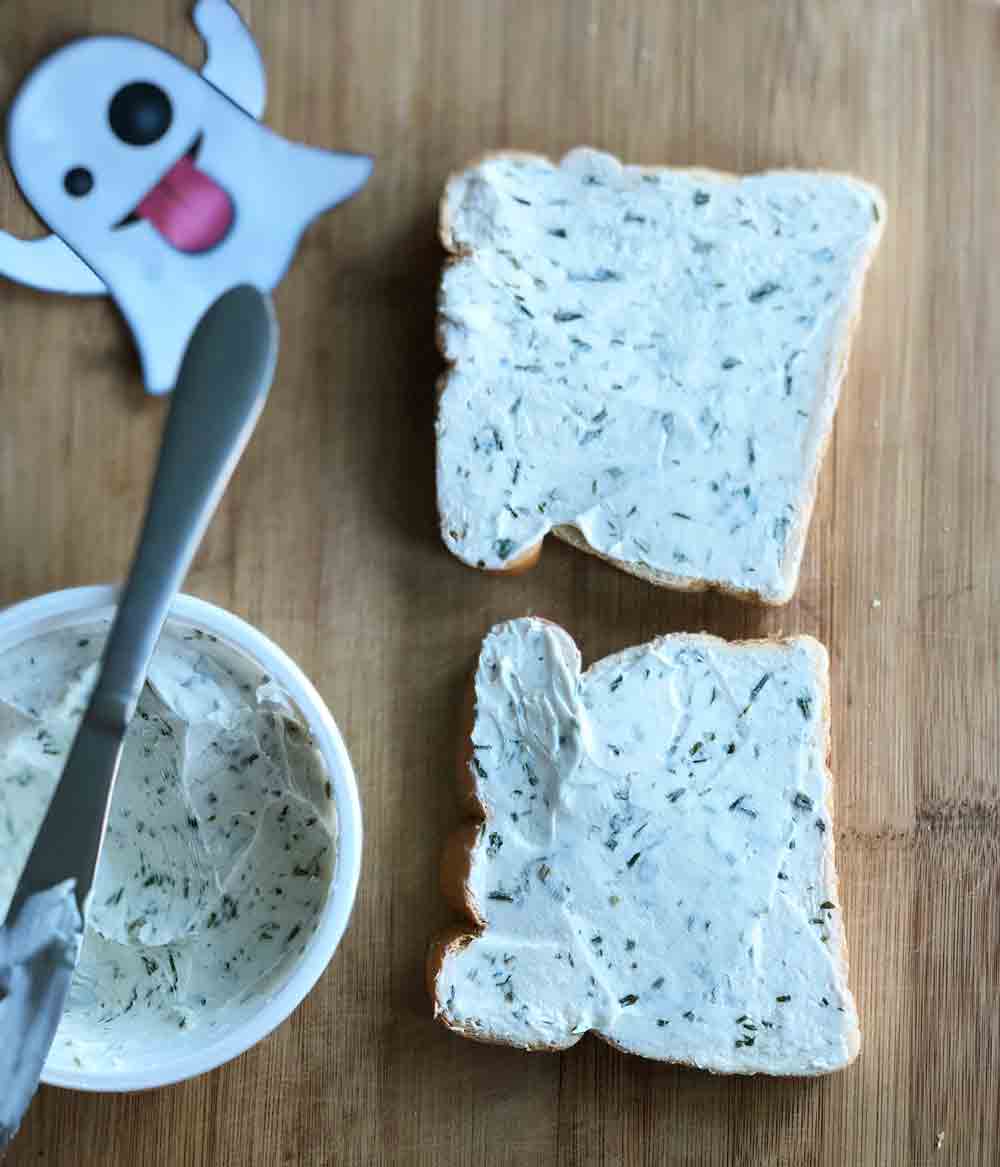 Layer thinly sliced cucumbers on top of the cream cheese on half of the slices of bread.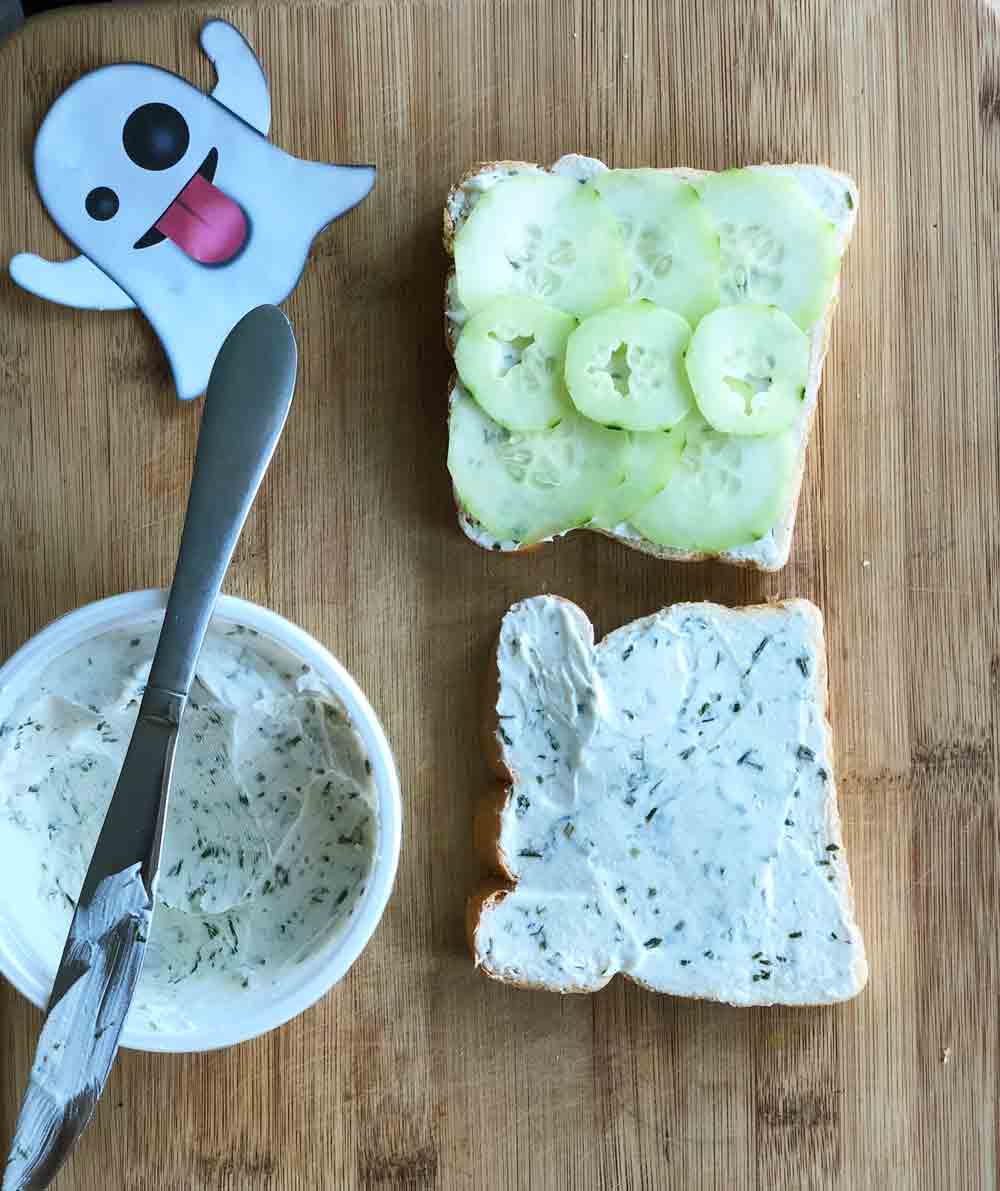 Place the other slices of bread on top, sandwiching the cucumber slices between 2 layers of cream cheese.
Place the emoji template on top of a sandwich.
Cut the ghost emoji shape out of the sandwich by tracing around the template.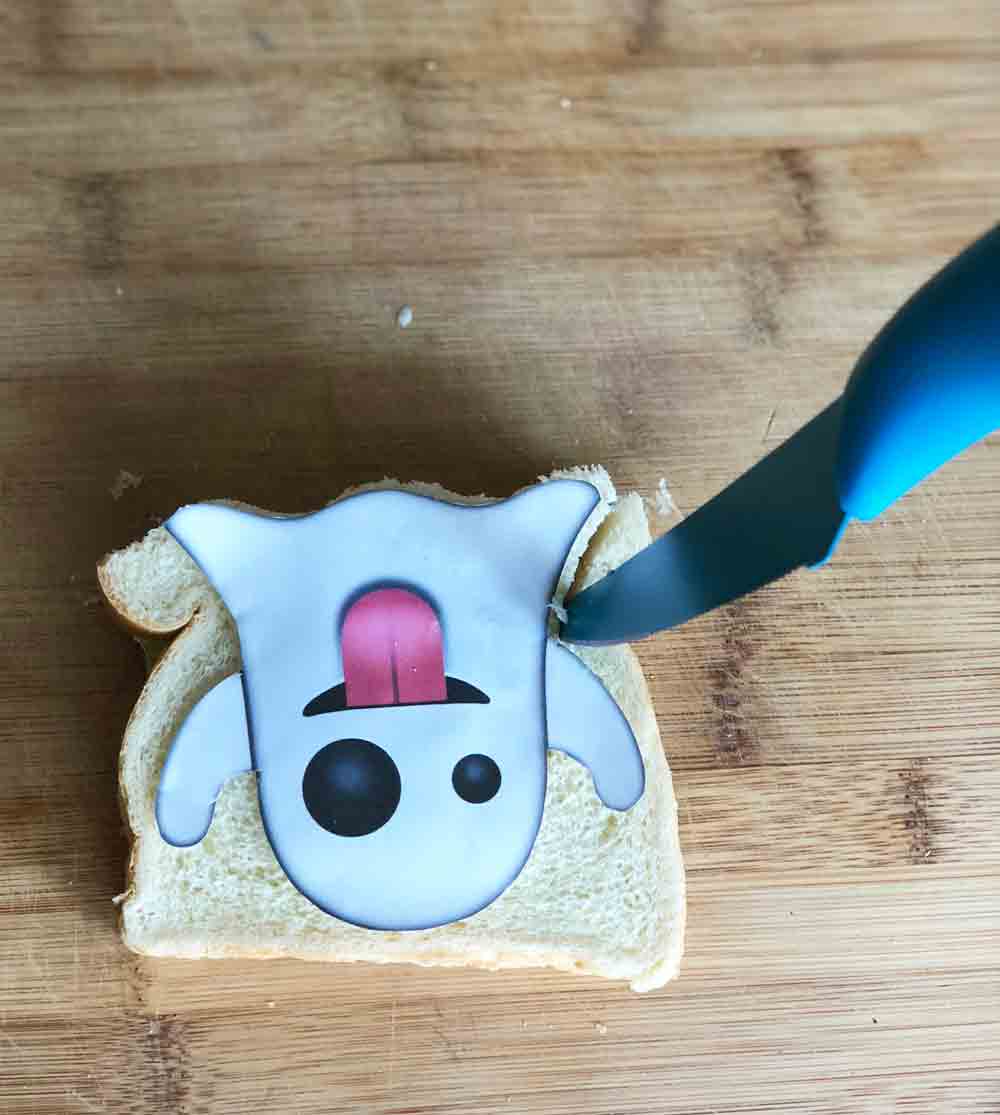 Repeat with the remaining tea sandwiches.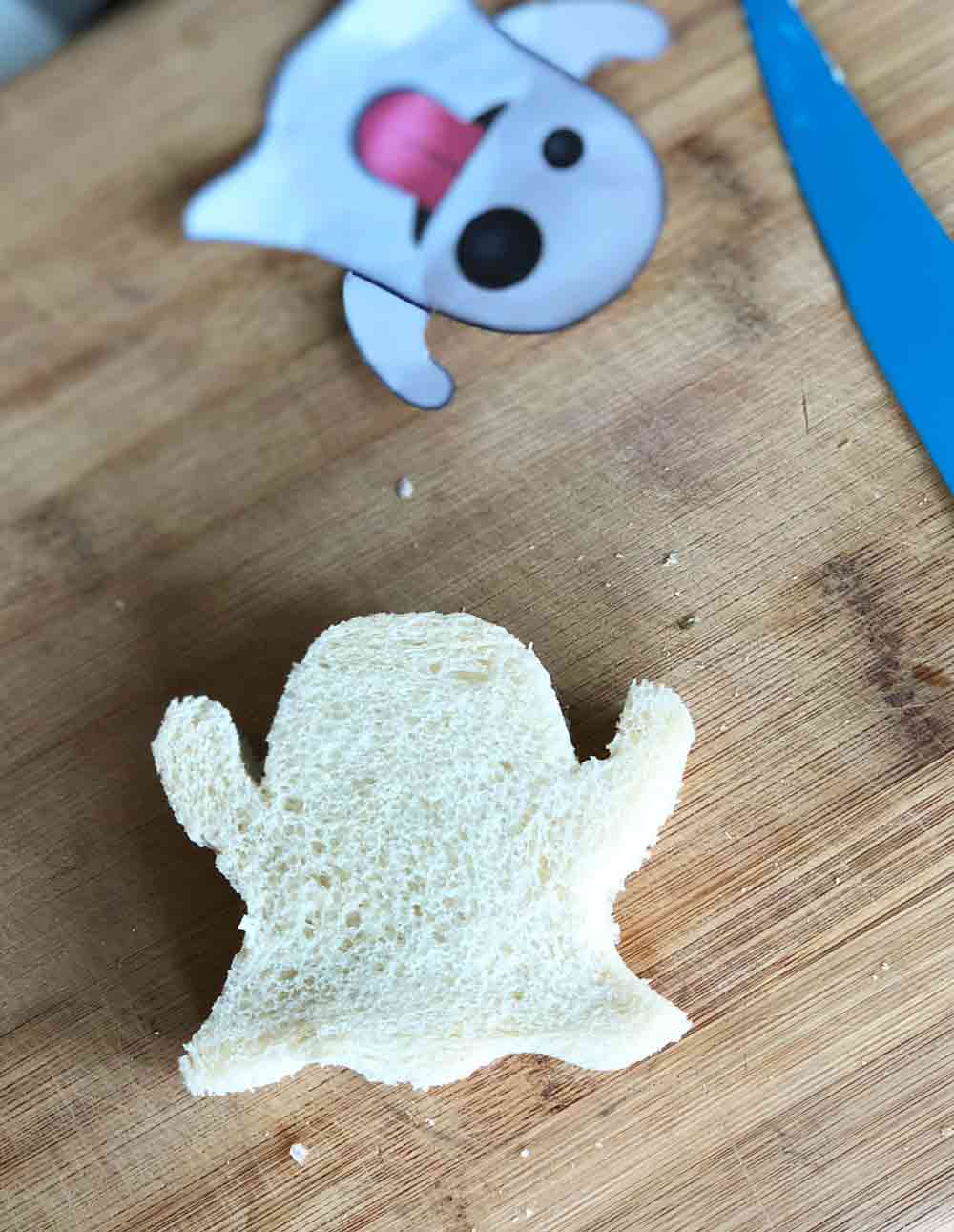 Mix ¼ teaspoon of activated charcoal with 2 tablespoons of the remaining cream cheese.
Transfer the black cream cheese to a disposable piping bag fitted with a Wilton small round tip 1 and pipe the eyes, nose, and mouths on top of each ghost emoji tea sandwich. You can try using a ziplock bag with a small hole cut at the corner, but it won't have the same precision.
Place a cheese tongue in each ghost mouth.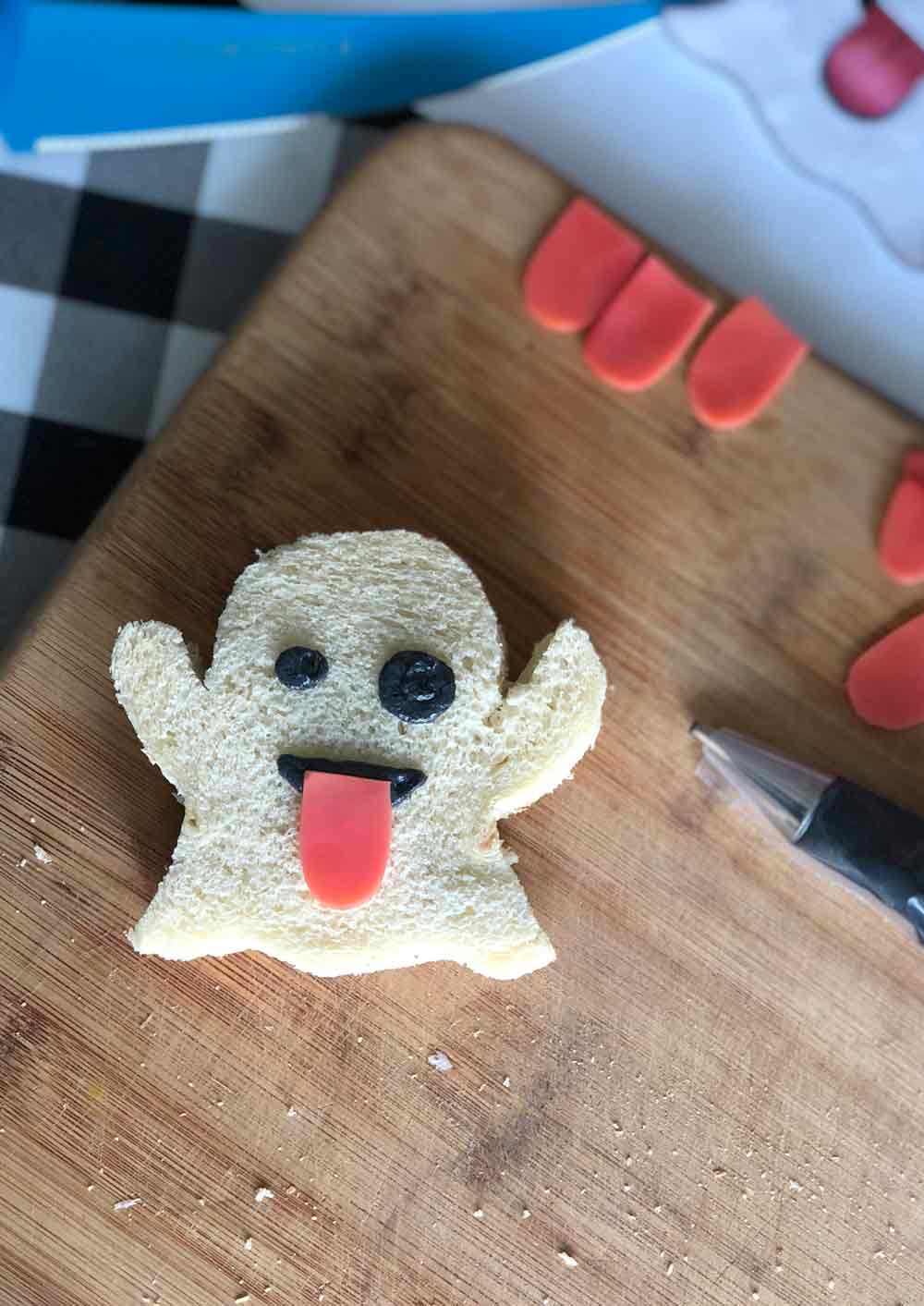 Serve immediately.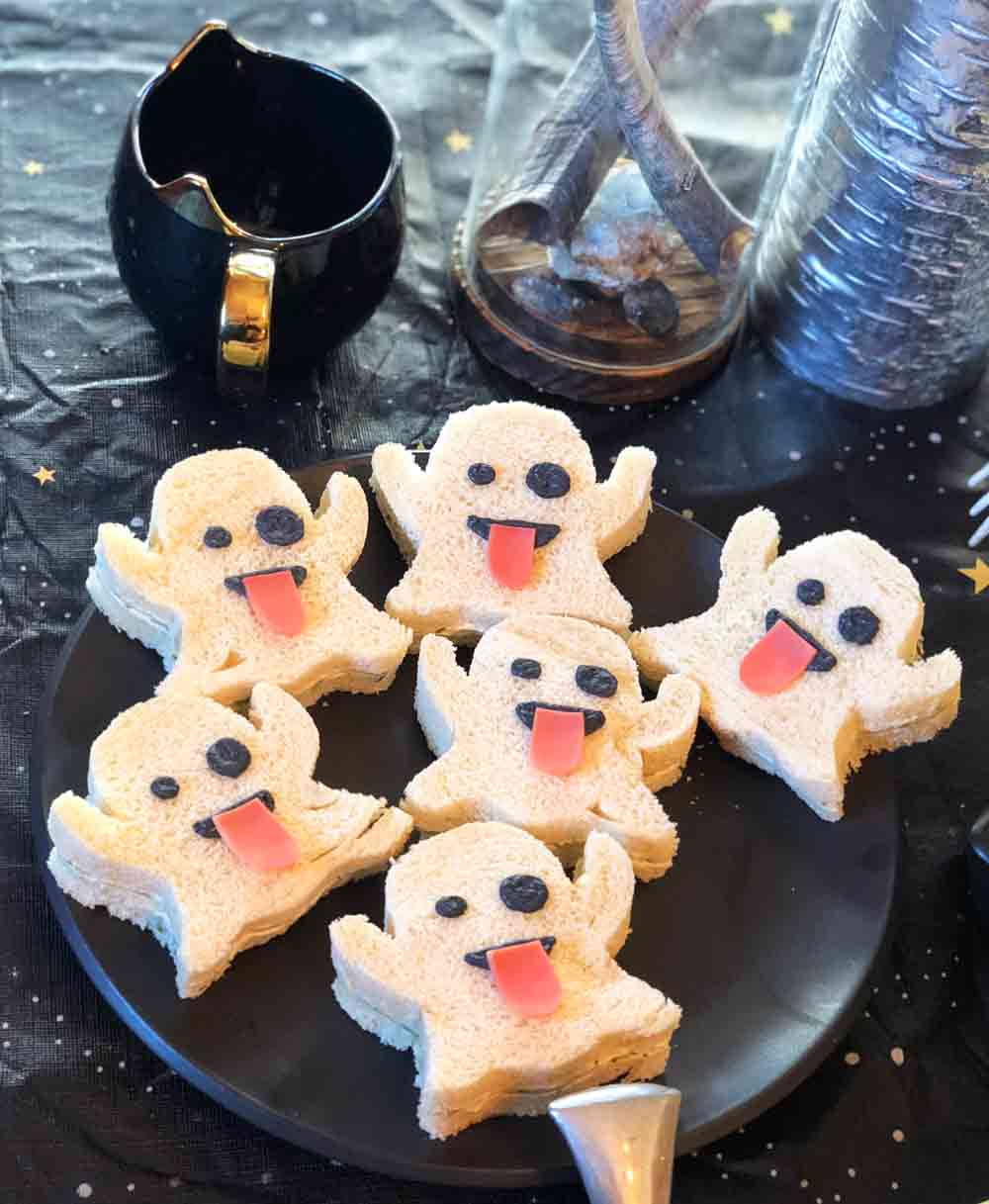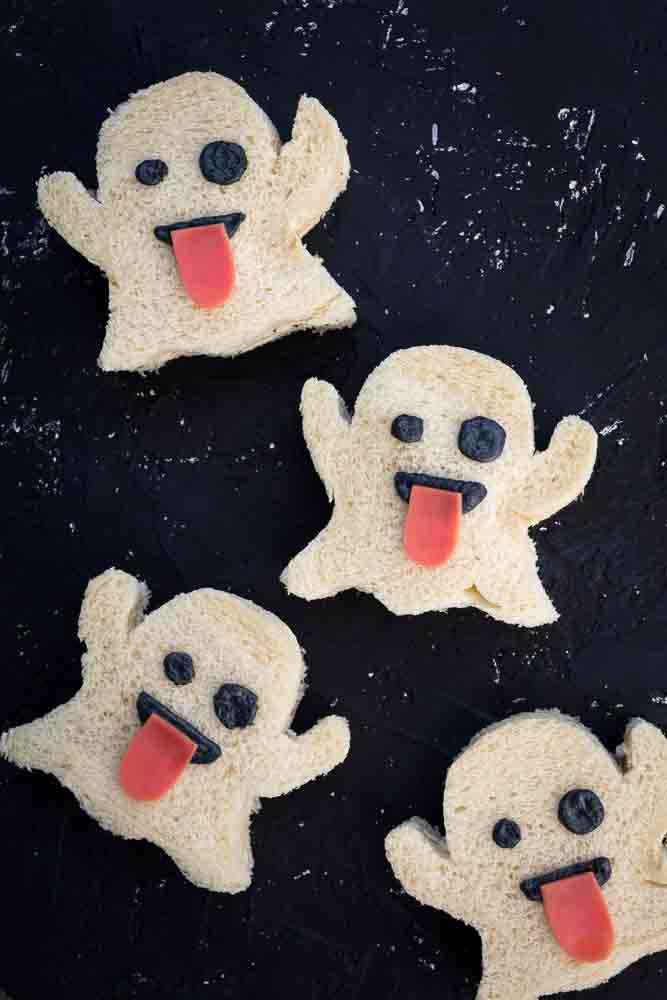 If you like these, you might also like the ice cream batwiches I brought to that same tea party.
For other spookicute recipes, check out my list of vegan halloween recipes.
☆☆☆☆☆☆☆☆☆☆