Watermelon Radish Salad
published on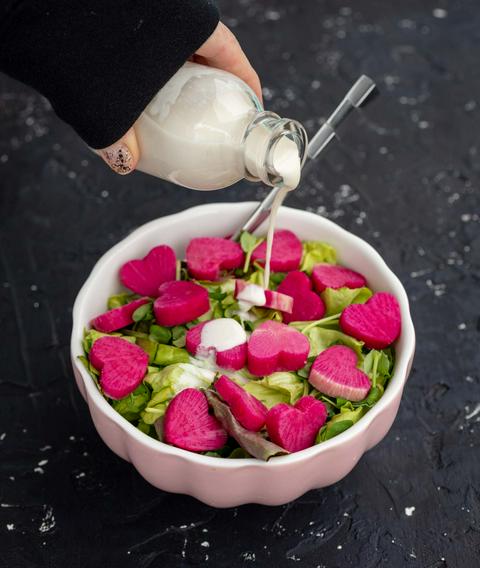 ♫ Listening to: Hungry Heart by Banta ♫
Who else is on team watermelon radishes?! Watermelon radish season is only 2 months, and it's NOT LONG ENOUGH. Who do I need to file a complaint with about that? Is there any better season than watermelon radish season? If you said cherry season, you'd be right. But if you said any other answer, you're wrong. Watermelon radishes are one of the only radishes I like because they're mild and not spicy (if you peel them).
This watermelon radish salad features heart-shaped pink radishes for any occasion: valentine's day, anniversary, tea party, everyday, you get the idea. There really needs to be more pink veggies in the world, and my life would be substantially better. But until then, eat more watermelon radishes! If you like pink heart-shaped food, you might also like this other watermelon radish recipe and this pink heart shaped dinner recipe.
This recipe makes 2 servings of watermelon radish salad.
Watermelon Radish Salad Ingredients
2 watermelon radishes

salad greens
Watermelon Radish Salad Directions
Slice 2 watermelon radishes.
Cut out as many heart shapes as you can. I used one from this heart-shaped cookie cutter set.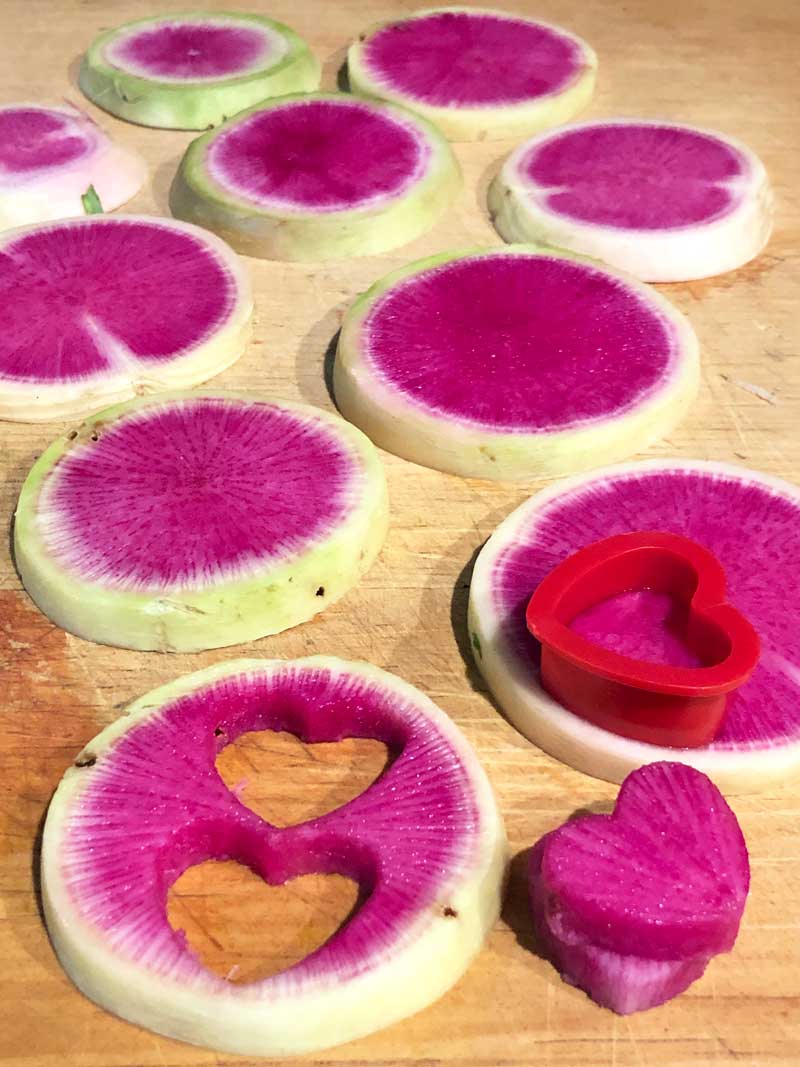 Compost the remainders.
Fill 2 salad bowls with baby mixed greens, chopped romaine lettuce, sprouts, or whatever you like as your salad base.
Top these salads with watermelon radish hearts.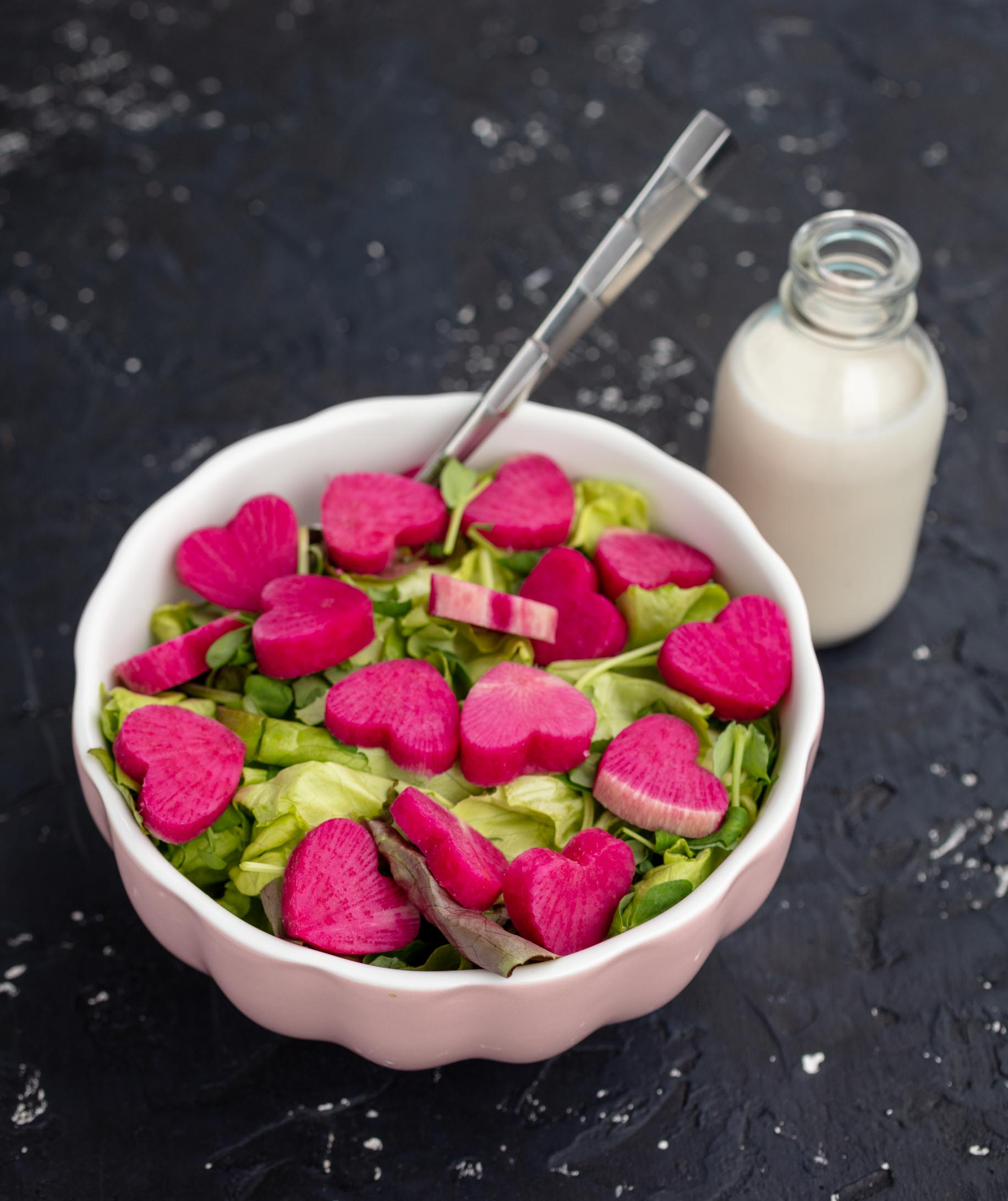 Drizzle salad dressing on top.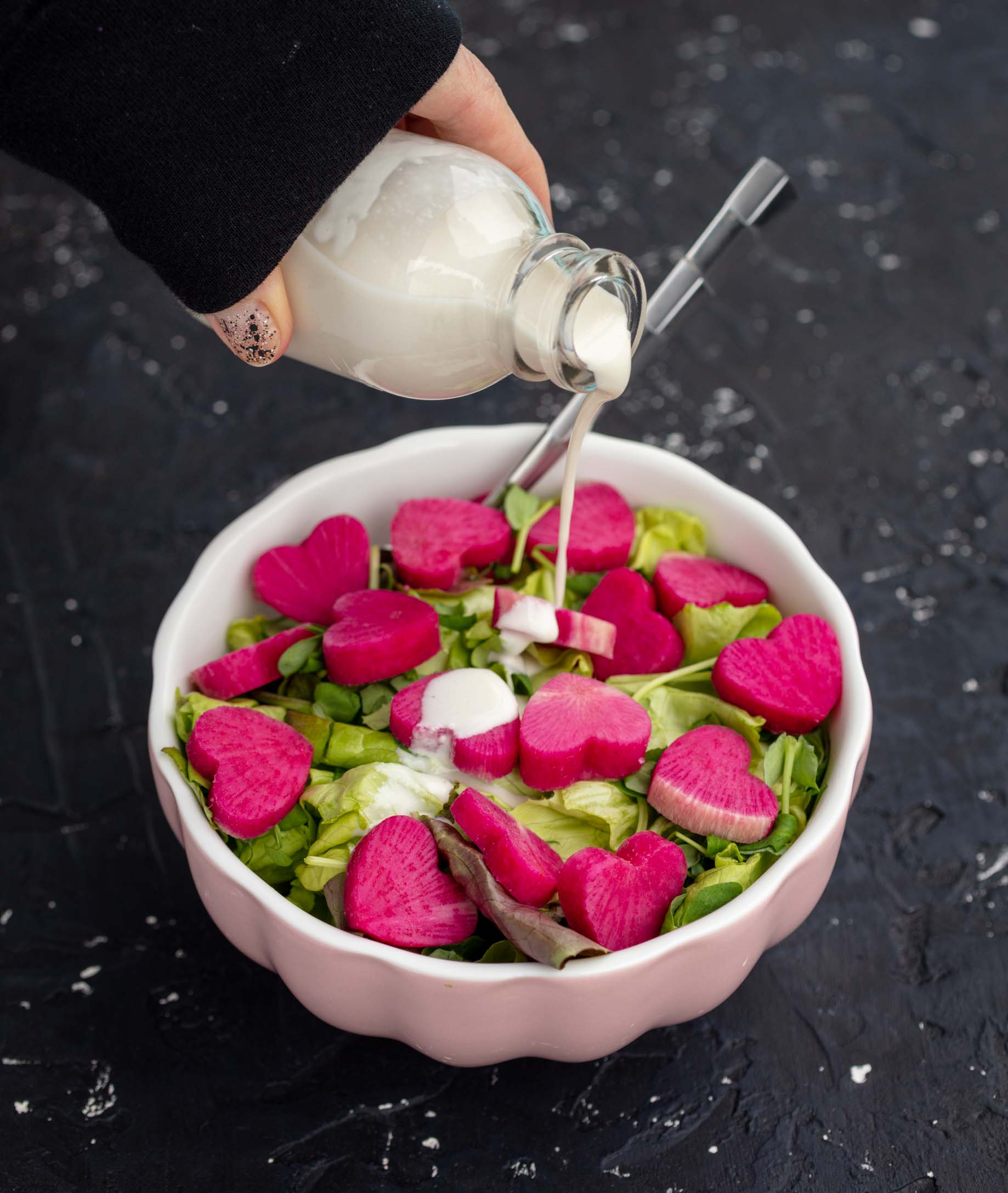 I made a tahini dressing for the salad pictured here, but it also tastes great with my healthy version of ranch dressing.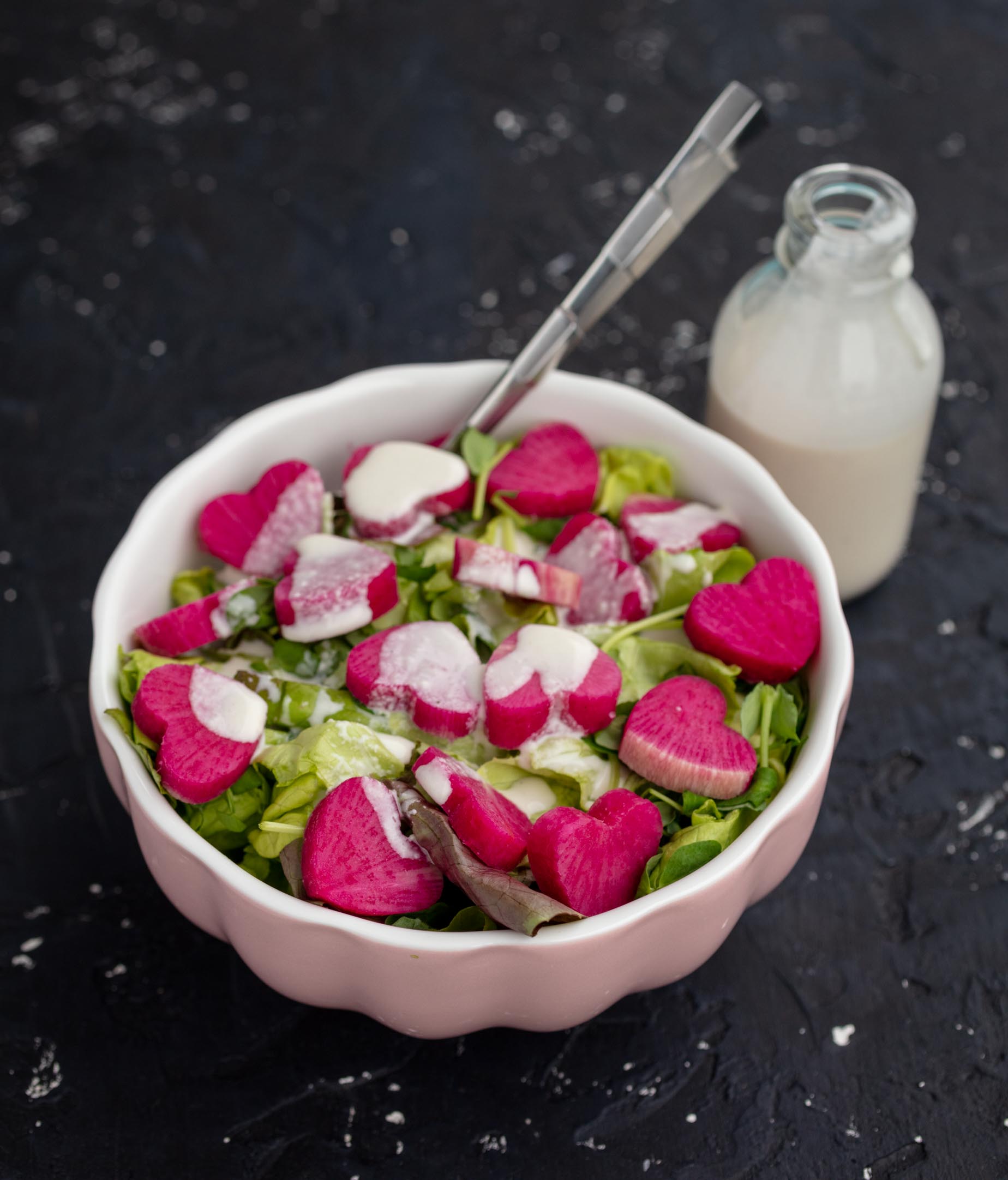 ☆☆☆☆☆☆☆☆☆☆