Vegan Mashed Potato Snowman (Instant Pot and Stovetop)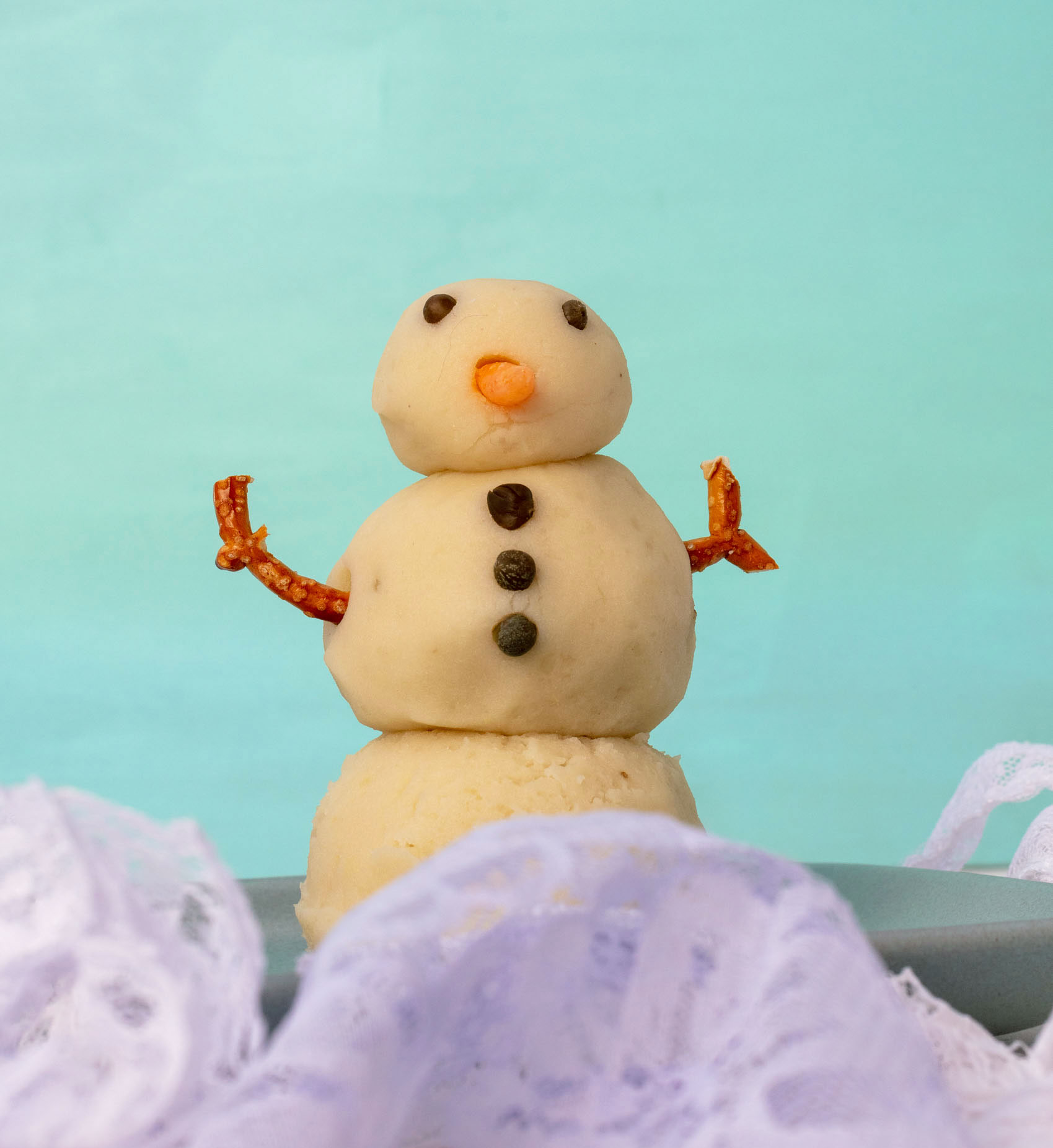 ♫ Listening to: Winter Song by The Head and the Heart ♫
It's so easy to eat desserts for every meal in the winter, but sometimes you need to have some savory food in between your desserts to mix things up. That's where these mashed potato snowmen come in. While we're on that topic, are they still called snowmen? We don't call mail carriers mailmen anymore. Maybe we should call a snowman a snowwoman or a gender neutral snowperson. Please email me some suggestions here, because I don't want to be unwoke.
Normally I make my mashed potatoes with skins on and other veggies added to make them healthier. But I have 2 exceptions: when I'm piping mashed potatoes (like on lentil loaf cupcakes) and when I'm sculpting mashed potatoes. So, make sure you have a side of veggies with these snow peeps. If you're into cute holiday food, you might also like my snow globe cupcakes and my bunny shaped sweet potato dinner rolls.
This recipe makes 4 mashed potato snow people.
Vegan Mashed Potato Ingredients
2 ½ - 3 pounds of potatoes (for me, this is around 8 potatoes, or basically 2 potatoes for each snowman I want to make)
¼ cup of organic vegan butter or margarine (I used organic whipped earth balance, but if you avoid soy, get the soy-free earth balance)*
1 teaspoon of pink sea salt
½ teaspoon of garlic powder (optional)
Vegan Mashed Potato Directions
Peel the potatoes and cut off any brown spots.
Cut the larger potatoes into 8 pieces and the smaller ones into 4 pieces.
Cover with water so all the potatoes are submerged.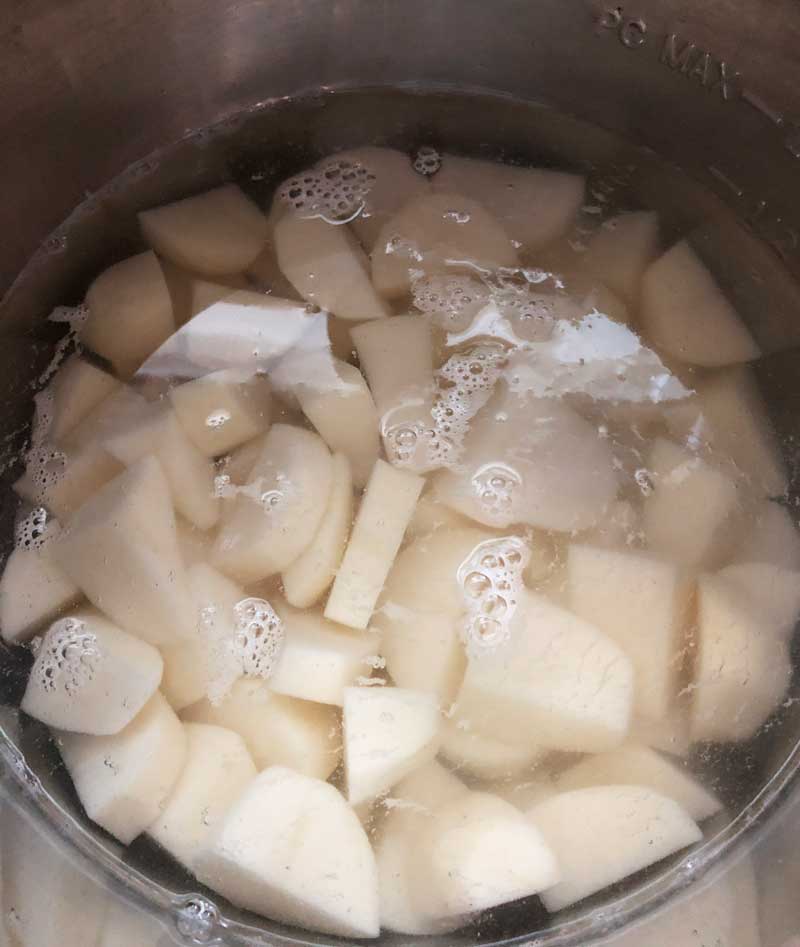 Boil if you're using a stovetop method. Once it's boiling, reduce the heat to a smaller boil so it doesn't overflow. Cook until you can pierce the potatoes with a fork and it easily slides in (around 20 minutes).
Lock the lid of you're using an instant pot. Set pressure to high and set to 10 minutes.
Make the decorations for your snowmen (or should I say gender neutral snow people) while the potatoes cook.
Allow the pressure cooker to naturally release.
Drain the water from the cooked potatoes, using a colander.
Transfer the potatoes to the bowl of a stand mixer fitted with the whisk attachment if you have one. If you don't, transfer them back to the pot you boiled them in.
Mix in ¼ cup of organic vegan margarine (or vegan butter), 1 teaspoon salt, and ½ teaspoon optional garlic powder, and whip on a fast speed (or mash by hand using a potato masher).
Mashed Potato Snowman Decorations Ingredients
1 carrot
20 capers
8 pretzels (if you avoid gluten, get gluten-free pretzels)
Mashed Potato Snowman Decorations Directions
Peel a carrot, and carve cone shaped noses for each snowman. I made 4.
Break pretzels into tree branches for the snowmen arms.
Scoop mashed potatoes into snowballs.
Build the mashed potato snow people.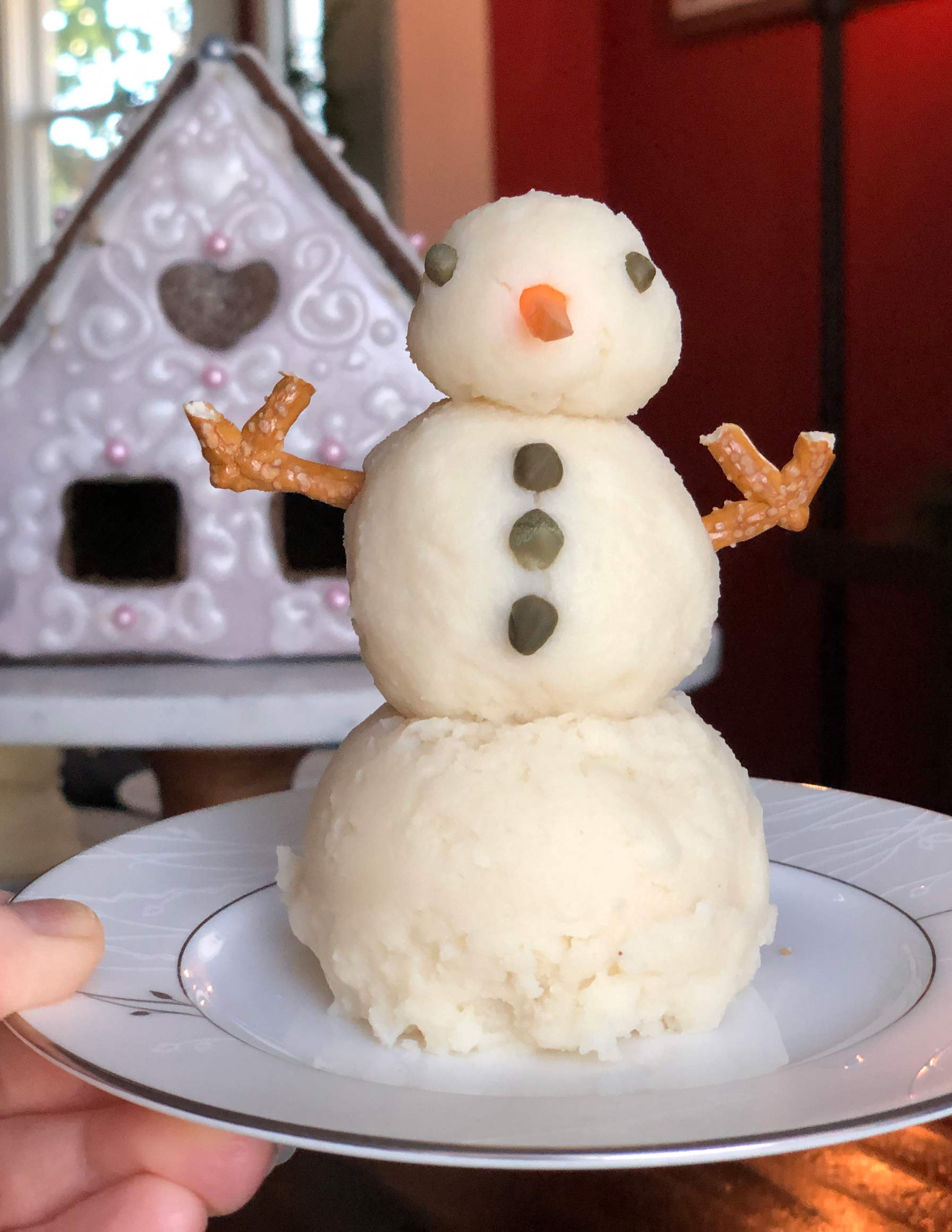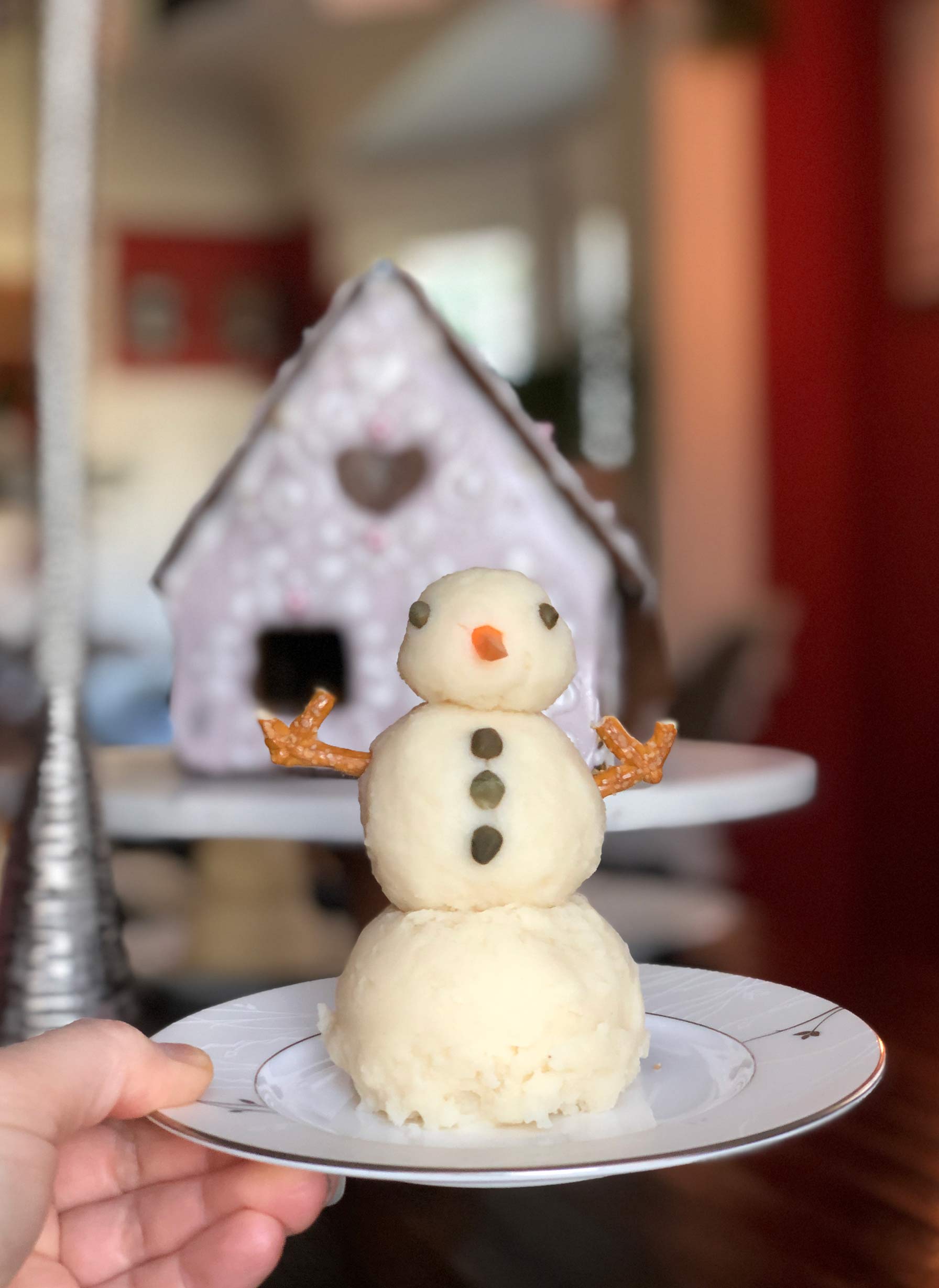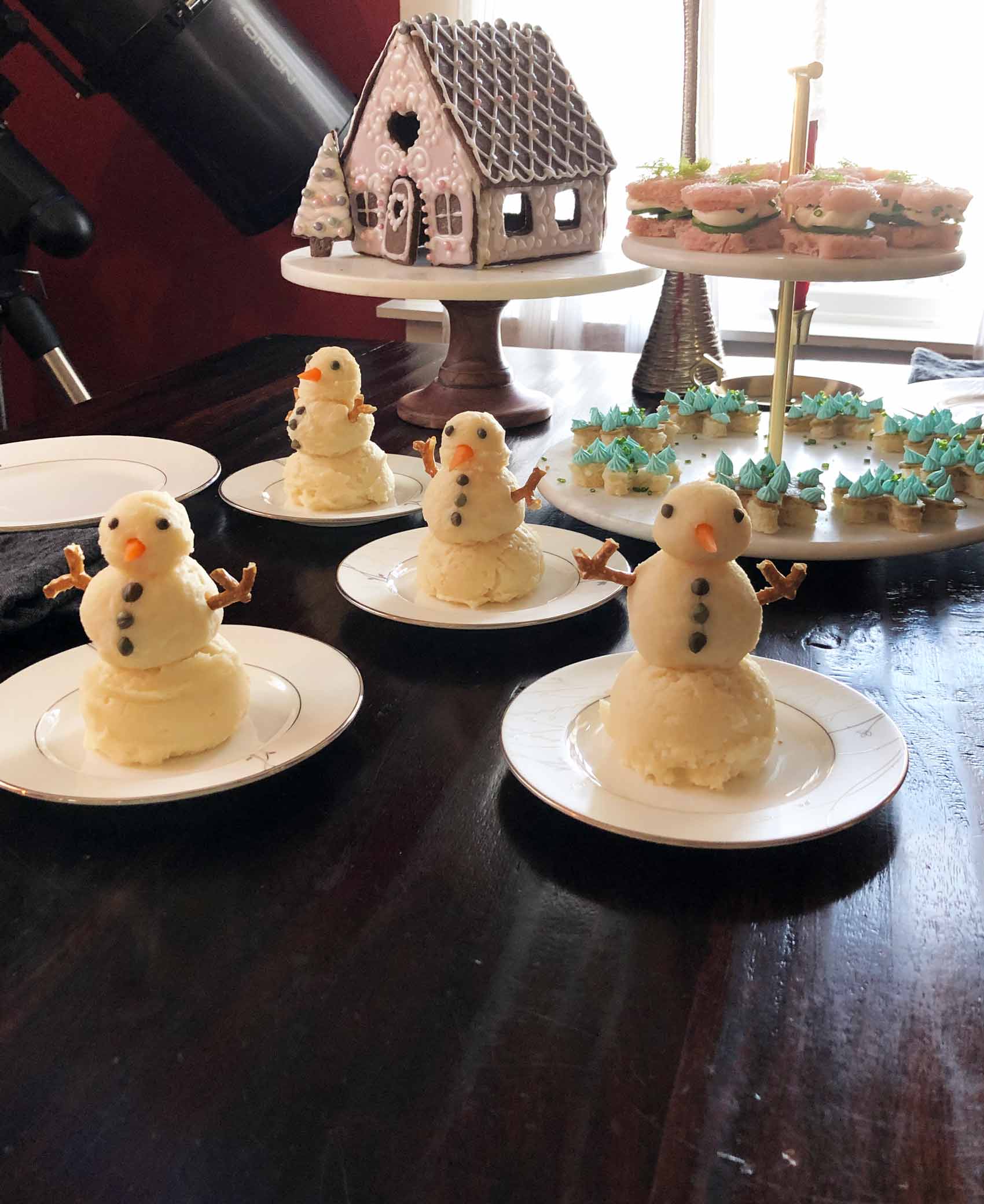 ☆☆☆☆☆☆☆☆☆☆
* I use mostly organic ingredients when I cook, but I realize that not everyone has the disposable income to purchase all organic ingredients. Therefore, I only specify organic on the ingredients that really matter - when buying the organic version is the only way to ensure that the item is vegan.