Spookicute Vegan Halloween Recipes
published on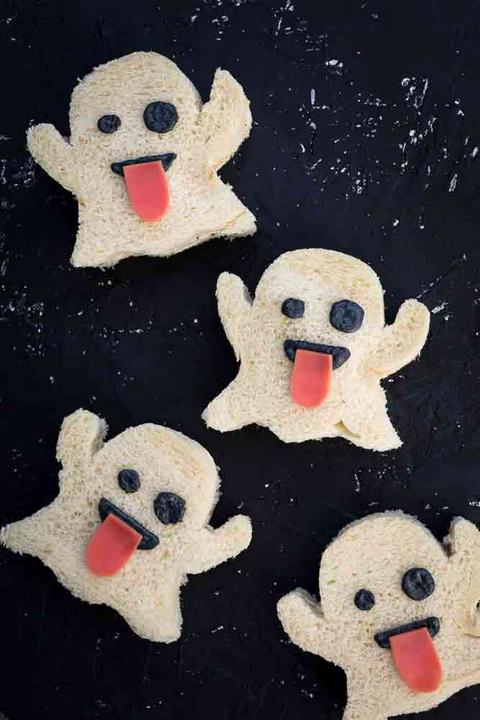 These spookicute vegan Halloween recipes will prepare you for any Halloween, Friday the 13th, or goth event or party. From vegan Halloween treats to vegan dinner food to Halloween snacks and vegan Halloween candy, this list has you covered.
Halloween has always been my favorite holiday, and my earliest childhood memories are from Halloween. Purple has been my favorite color for 30 years, and I've always had purple in my hair in some way.
Since I express my creativity with food, it only makes sense that I would have a lot of vegan Halloween recipes on this website. So, now I've taken some time to compile them all, along with some vegan Halloween recipes from other recipe creators.
I hope this inspires you to make a special vegan Halloween treat for someone in your life.
Table of Contents
(click the links below to skip to the category you're looking for)
This vegan focaccia bread recipe can be made quickly and easily. Or, spend some extra time to dress it up as a ouija board for Halloween.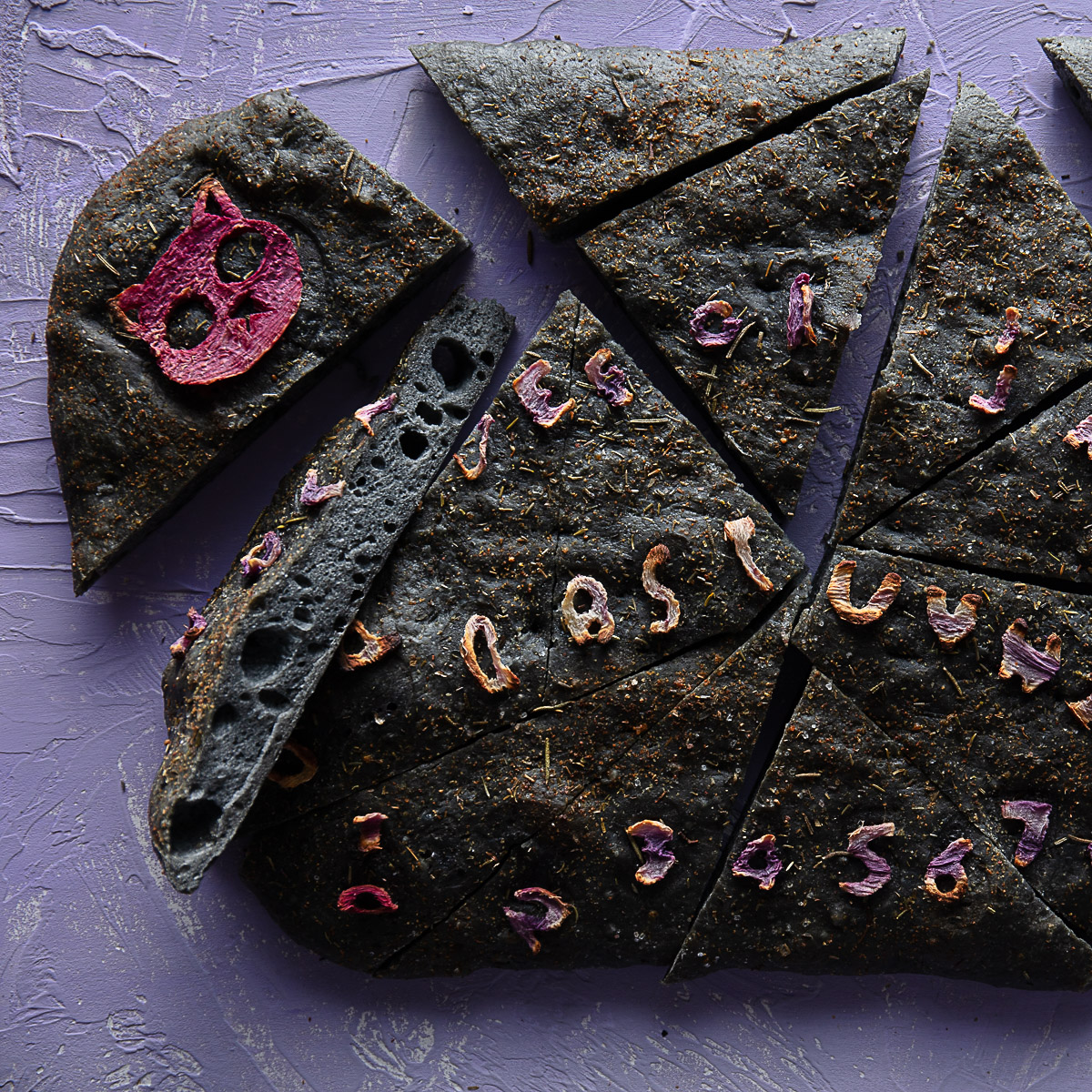 This recipe for black bean pasta is gluten-free, vegan, and soy-free. It's also high in protein, iron, and potassium. But the best part about this dinner with roasted veggies is the Halloween theme.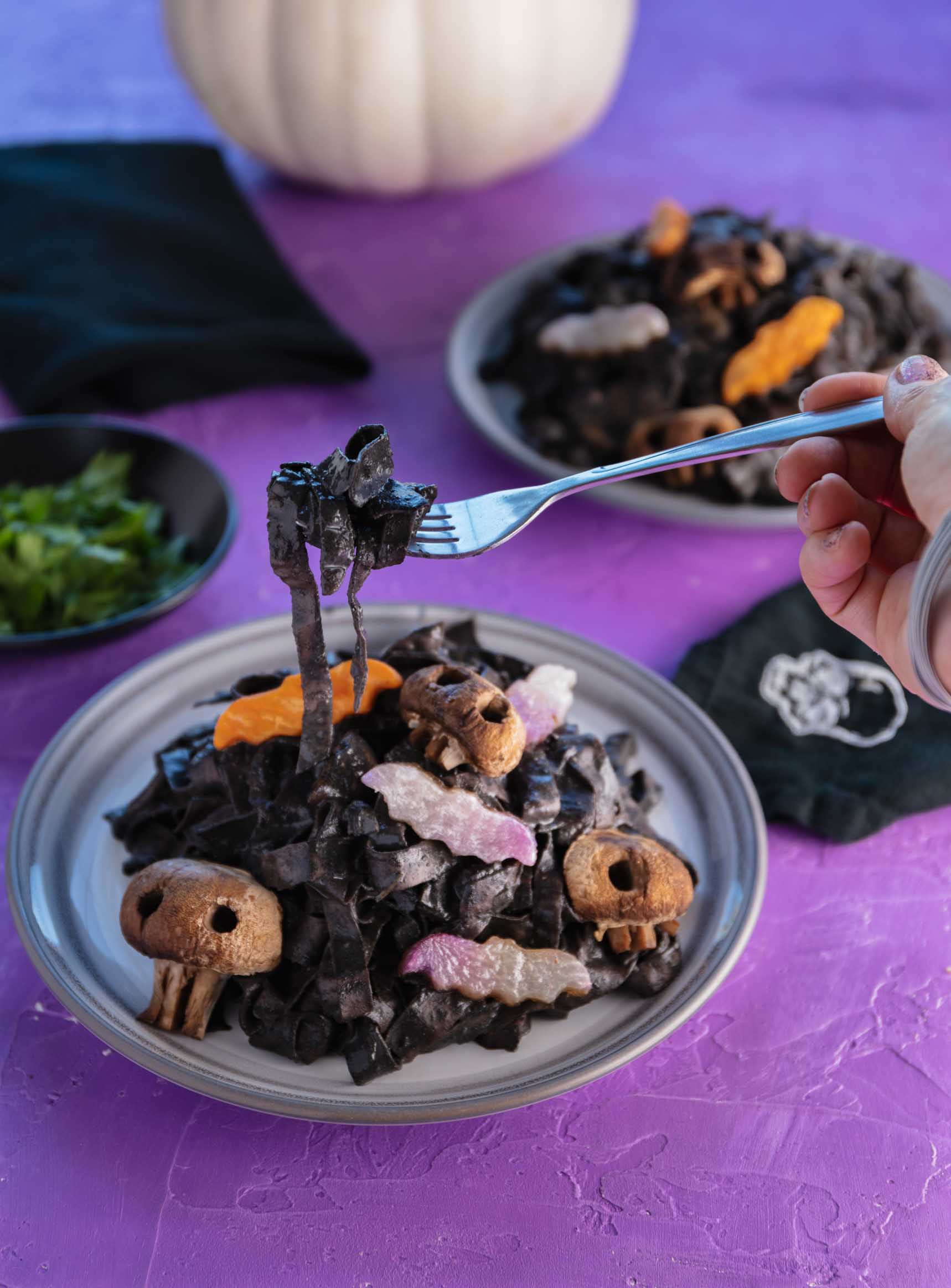 Halloween Pizza Pot Pie
What are the only 2 things that could make vegan pot pie better? One way is to make it a pizza flavored pot pie. And the other is to make it look like Jack Skellington's face. This pizza pot pie is a perfect Halloween dinner.
This vegan spam musubi is a healthier version of traditional spam musubi. For Halloween, these musubi dressed up as coffins. The marinated and baked tofu isn't exactly like you remember spam, but it's close. And the sushi rice is naturally colored purple for an extra Halloween touch. This is the perfect savory snack to balance out all the Halloween sweets.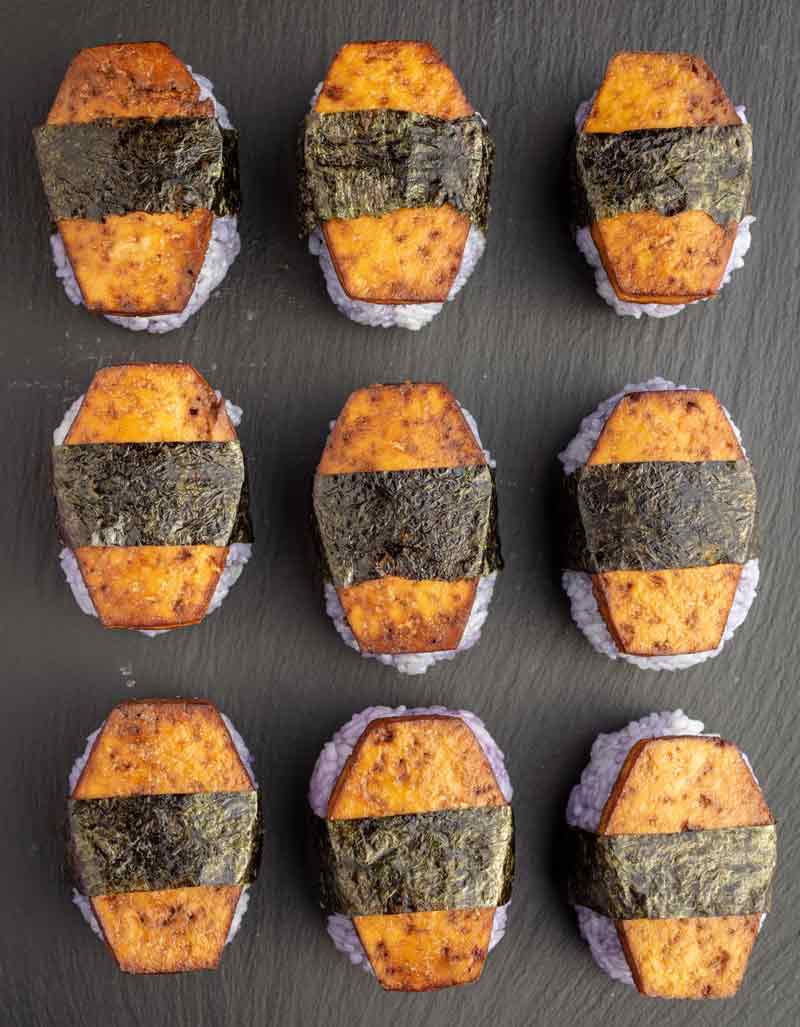 These ghostwiches are a fun vegan take on classic cucumber tea sandwiches. Besides using vegan cream cheese, they're also decorated to look like the ghost emoji.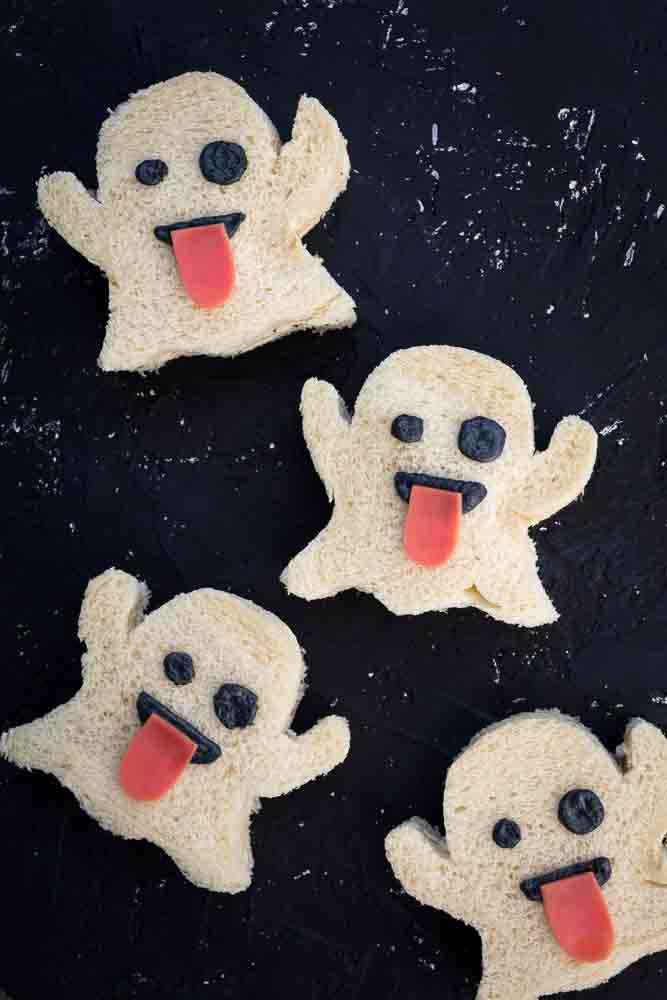 Vegan Ghost Pizza
If you've never heard of the spooky vegan, now is the time to check out Sarah's content. Sarah made this vegan ghost pizza that looks super spookicute. She's the perfect person to turn to if you're looking for Halloween content in April. For Sarah, Halloween is all year round.
My Nightmare Before Christmas recipes always seem to be more like Halloween recipes. Maybe they fall into both categories, depending on the recipe. Vegan snake and spider stew is inspired by 2 songs from Nightmare Before Christmas: one that Oogie Boogie sings and one sang by Lock, Stock, and Barrel. Technically, it's just my minestrone soup recipe that I decorated to look spooky.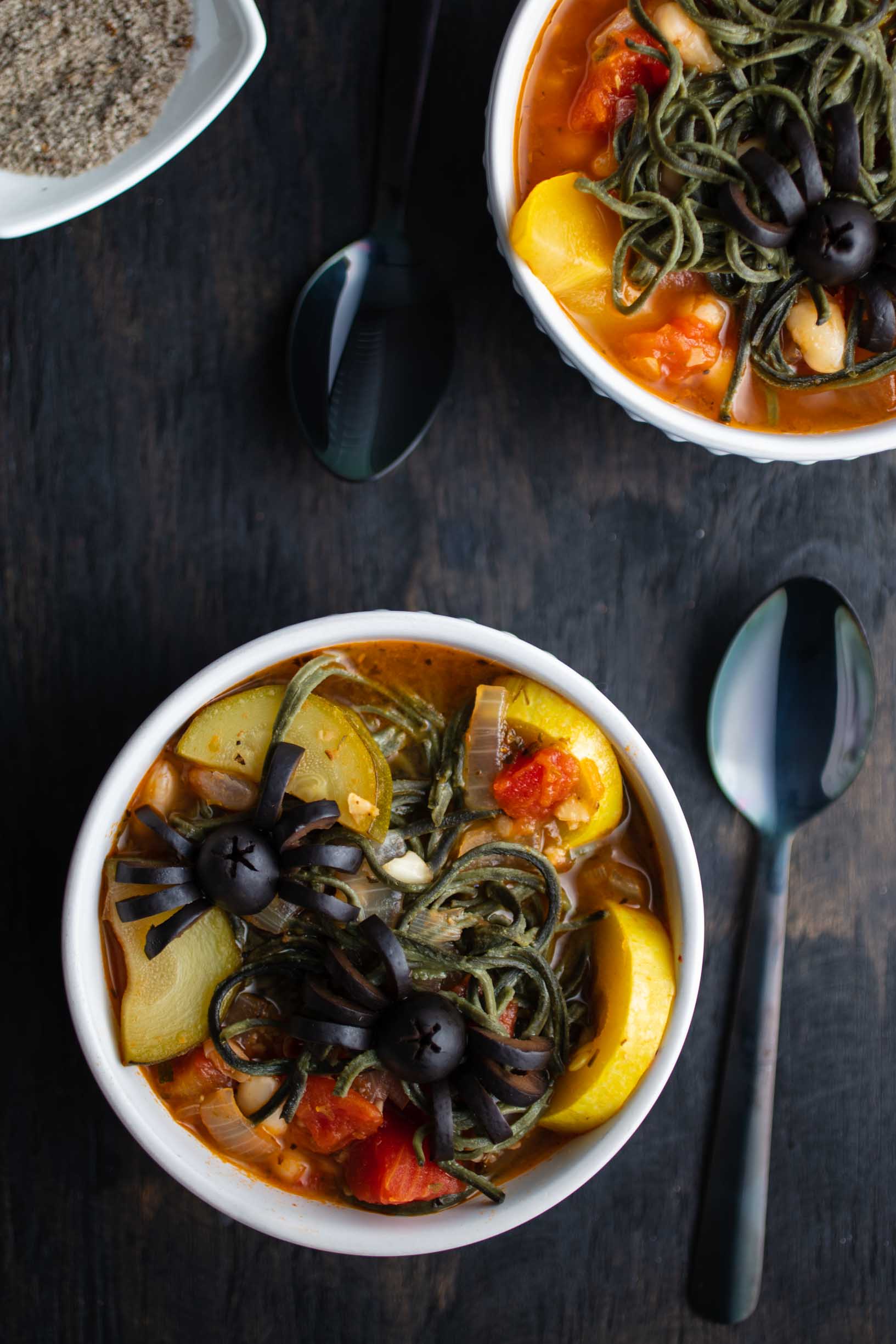 These lentil loaf cupcakes are made with all-natural ingredients. They are vegan, gluten-free, and organic. These healthy and savory cupcakes can be made for any occasion. For Halloween and Friday the 13th, I make the mashed potato frosting into ghost shapes.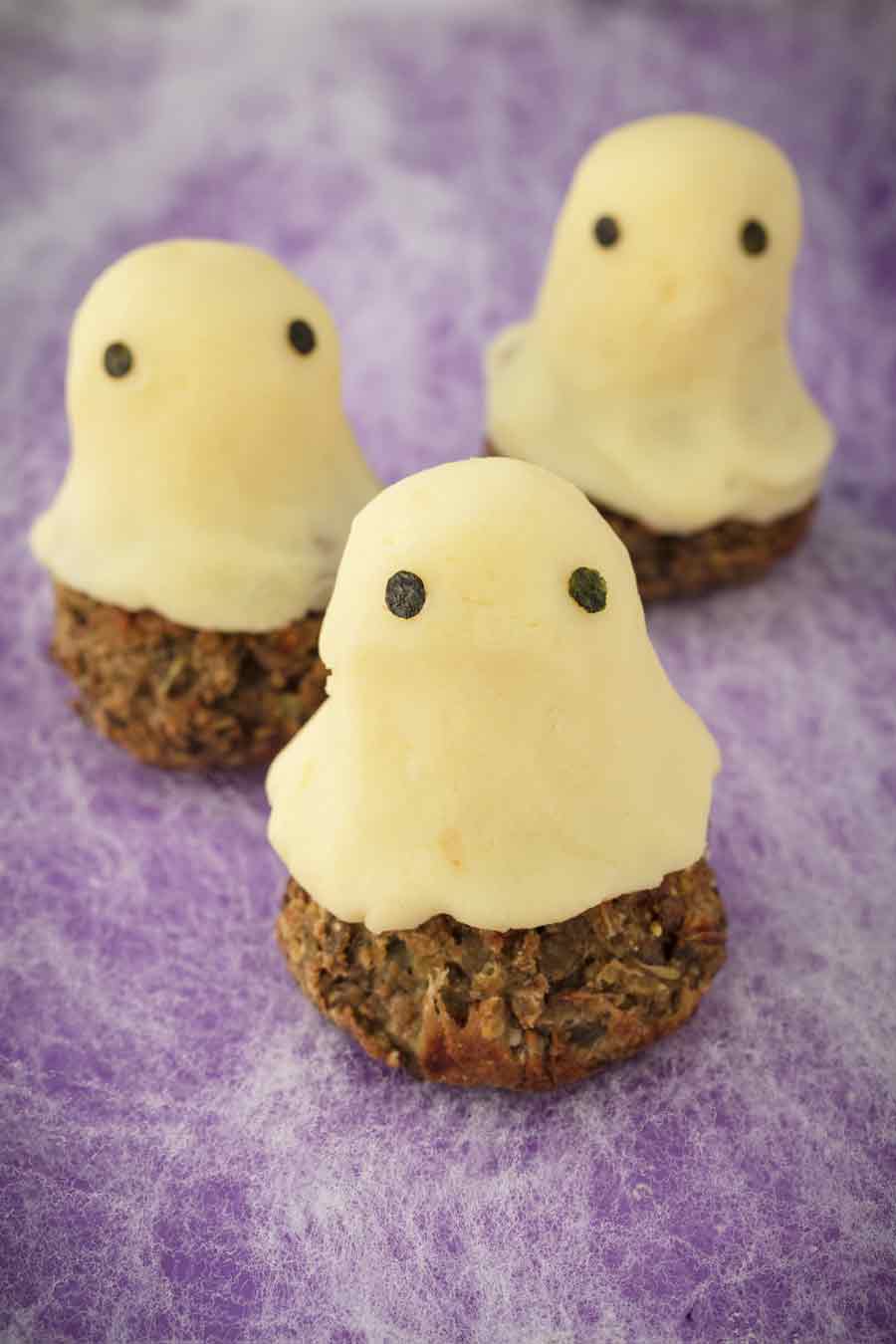 Jack O Lanterns with Zoodle Brains
I used to love making zoodles. When I made them, twenty years ago, they didn't even have the name zoodles yet. We still called them zucchini noodles. Yes, I'm old. I've seen a lot of zoodles in my time, but these zoodle brains inside jack-o'-lantern peppers by Kelly are the most unique that I've seen so far.
If you're looking for cute halloween donuts, you found them! These mini pumpkin spiced donuts have a chocolate coating. The addition of chocolate mickey mouse ears and bat wings make them extra yummy. Bring these to a Halloween party, picnic, or potluck.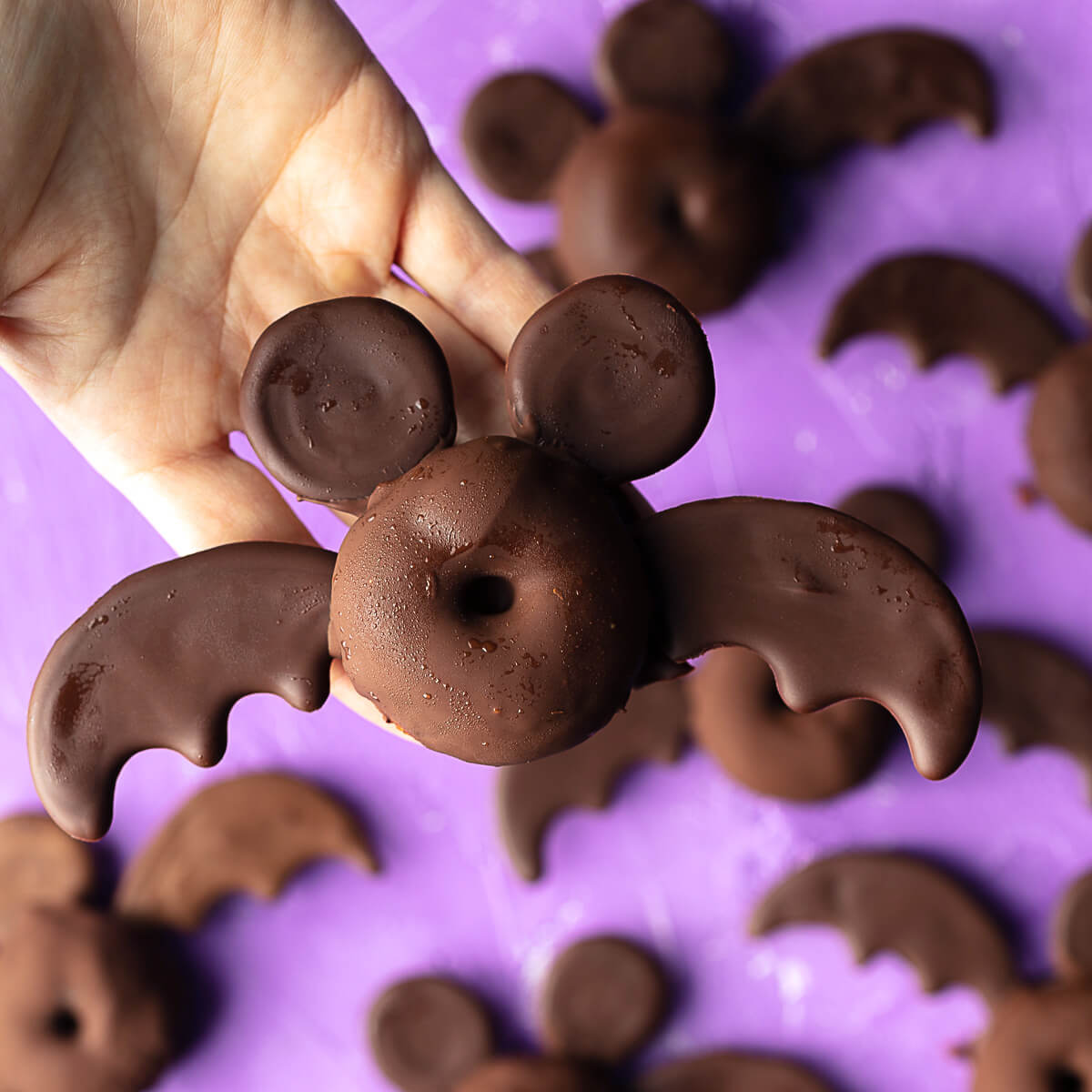 This vegan 3-layer 6-inch chocolate mint cake is decorated with cute bats. The recipe gives detailed instructions for how to do the buttercream transfer. I gave my bats bows because they're extra fashionable.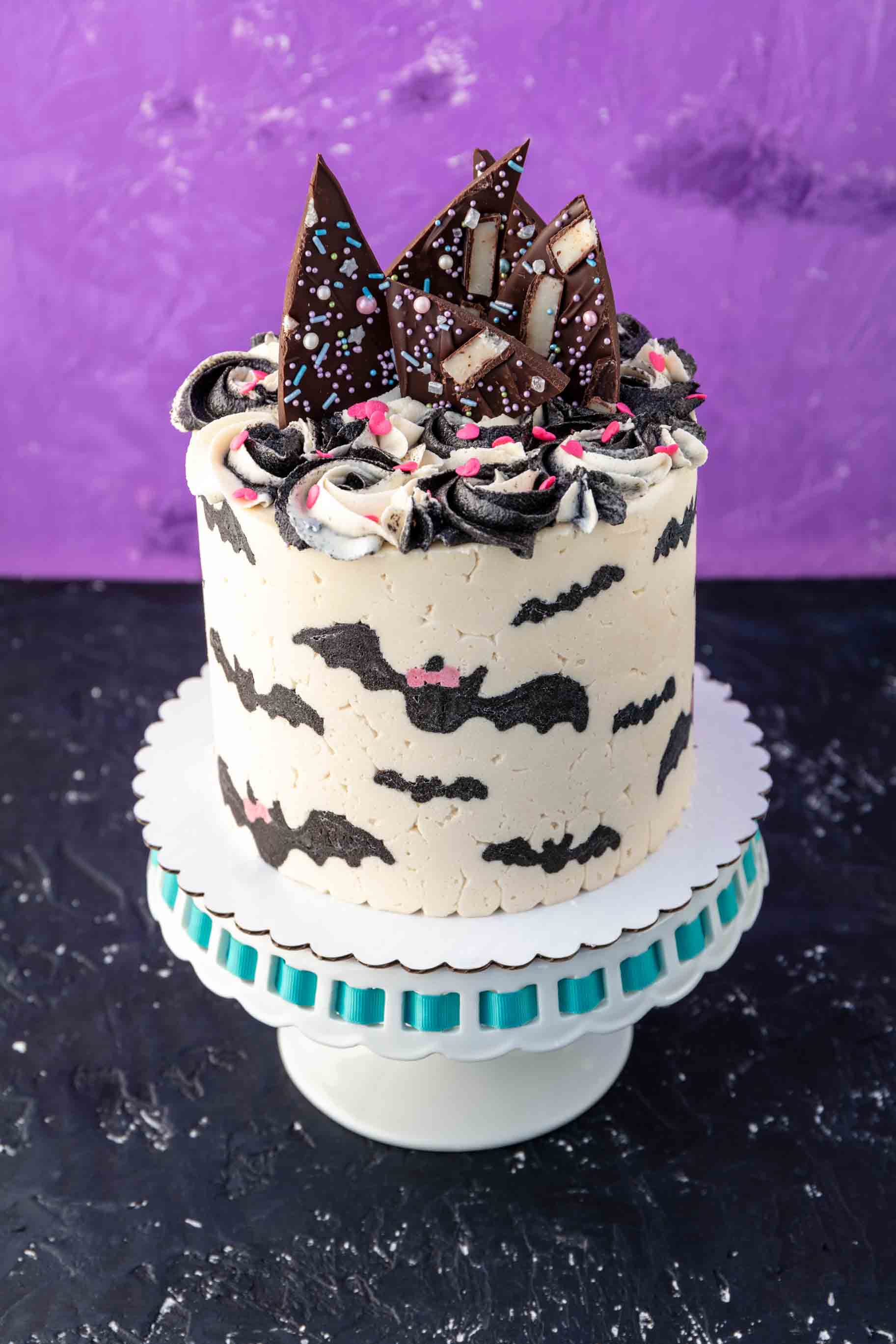 These black heart cookies are made with black cocoa and decorated with spider web icing. The goth core cookies have a rich chocolate cookie flavor. These spookicute cookies are not your average vegan valentines cookies.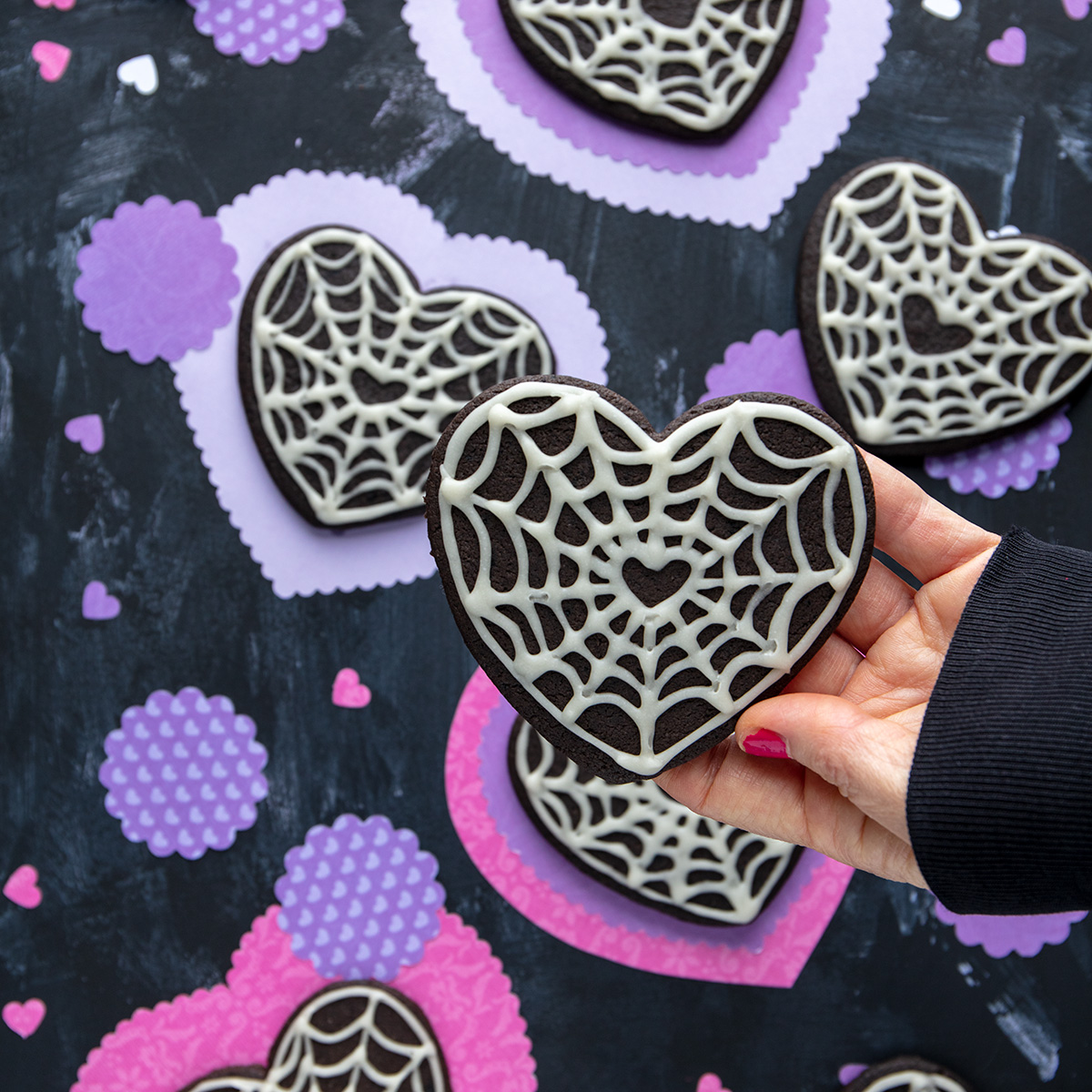 Vegan Halloween Ghost Meringues
Veggie Fun Kitchen made these vegan aquafaba meringues and decorated them to look like ghosts.
These Halloween ice cream sandwiches can be made in any shape or flavor. This recipe uses chocolate cookies and a pumpkin spice ice cream filling. I made mine shaped like bats, but you can make ghosts, pumpkins, coffins, or any Halloween shape you like.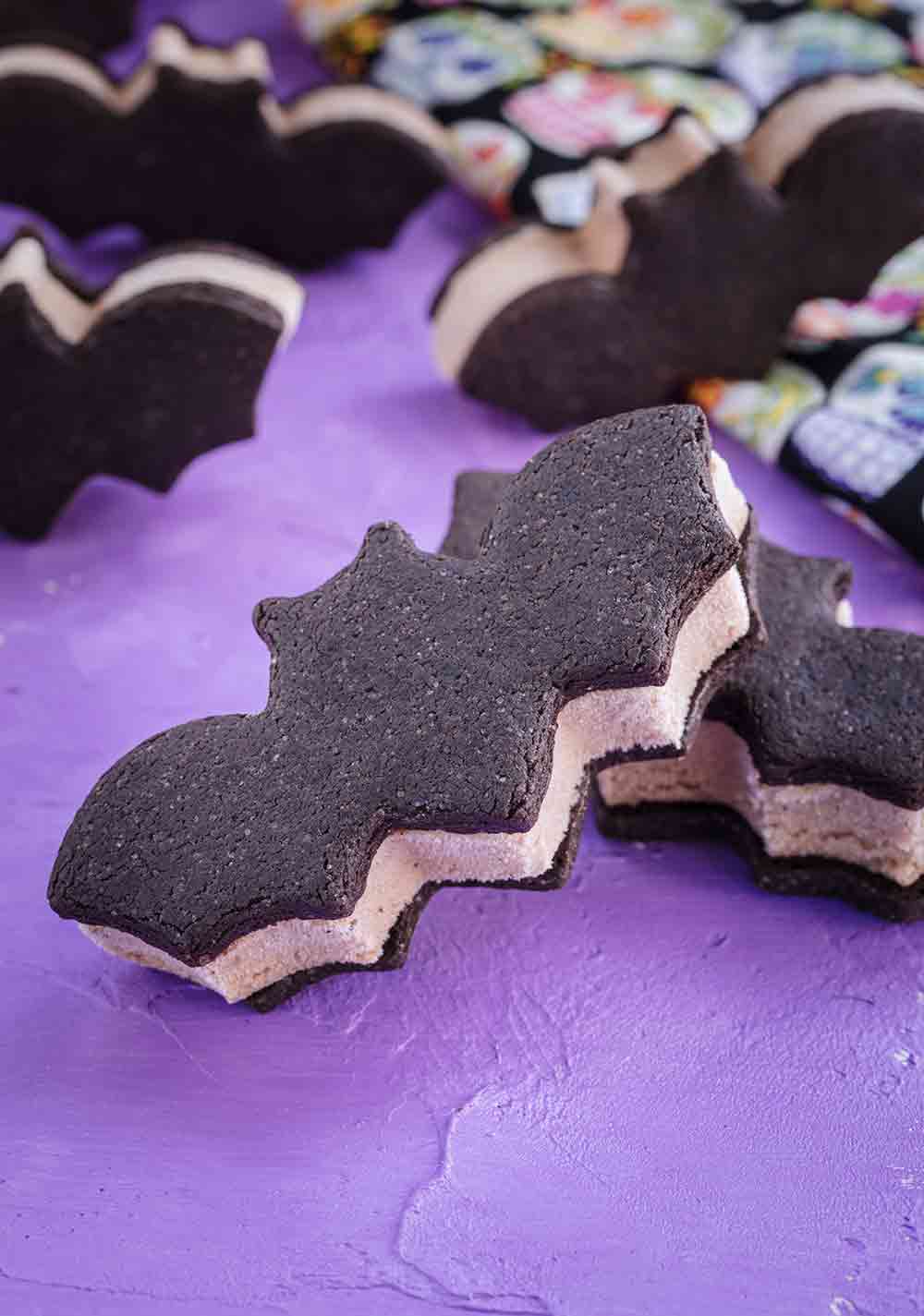 If you like pumpkin spice, you'll love these pumpkin cake wands. They're shaped like coffins for Halloween, and each cake wand is a serving. The coffins are covered in a black icing and decorated with spooky Halloween designs.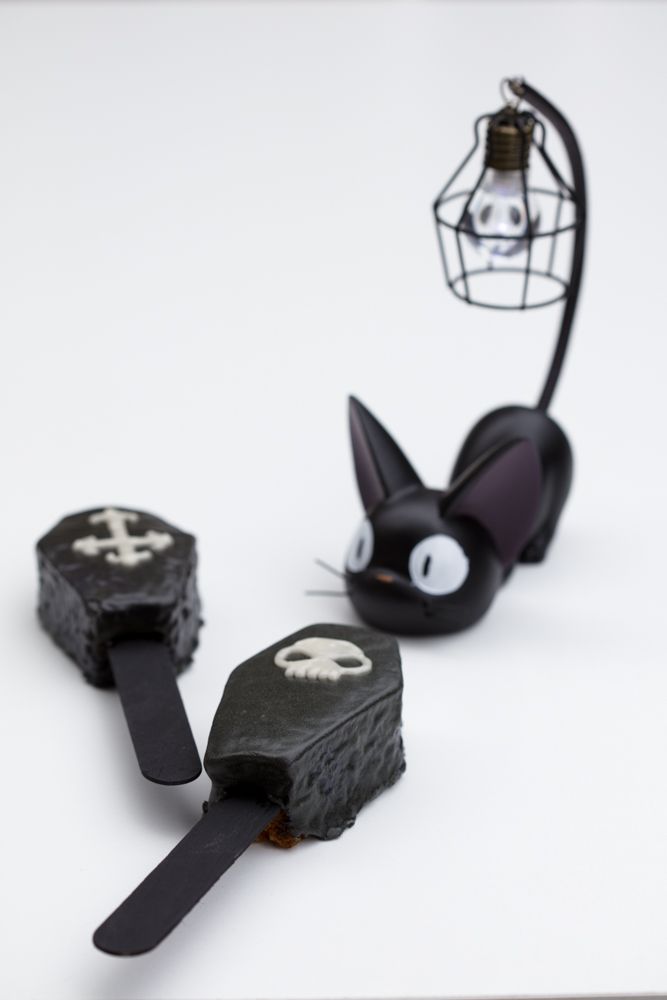 Vegan Halloween Cookies
These vegan Halloween cookies, made by Strength and Sunshine, are allergen-free. If you're looking for a gluten-free, dairy-free, vegan halloween cookie recipe, these Jack-O-Lantern cookies are for you. They even have a surprise filling.
This vegan Halloween cake is made with mostly organic ingredients. It has layers of chocolate blackberry cake encased in blackberry buttercream frosting. The recipe has instructions for making the cake and the frosting. It also shows you how to make the chocolate bat decorations and the sprinkle stripes.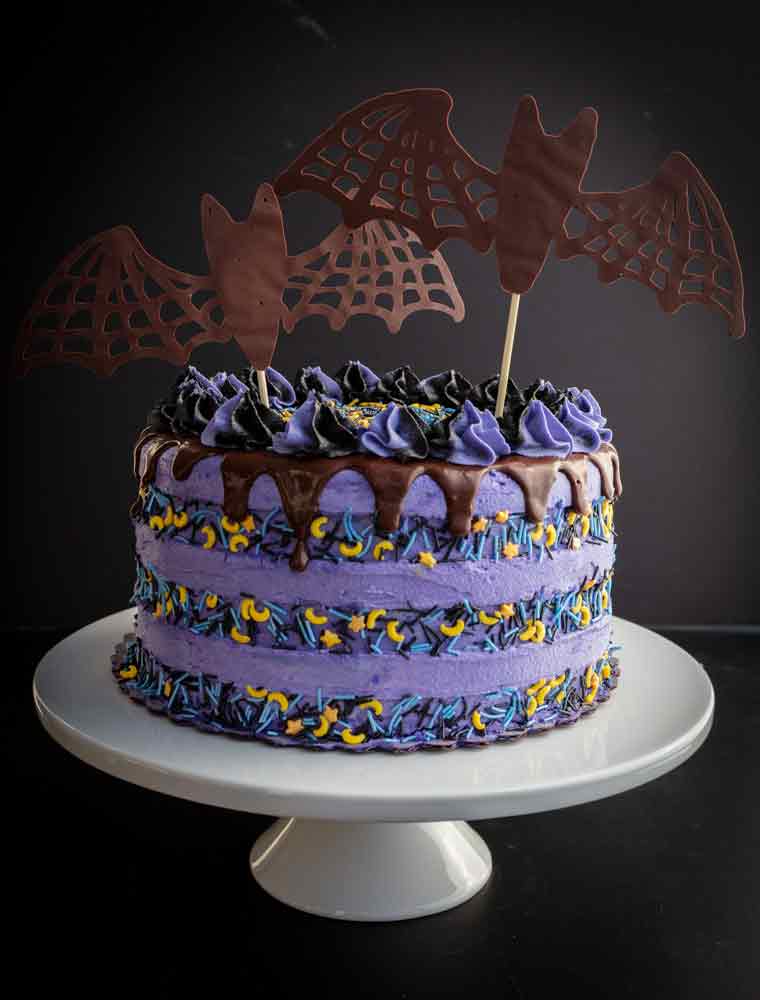 These vegan witch hat cookies are a simple Halloween dessert. I recommend them for anyone who doesn't like to bake. All you need are three ingredients and a microwave.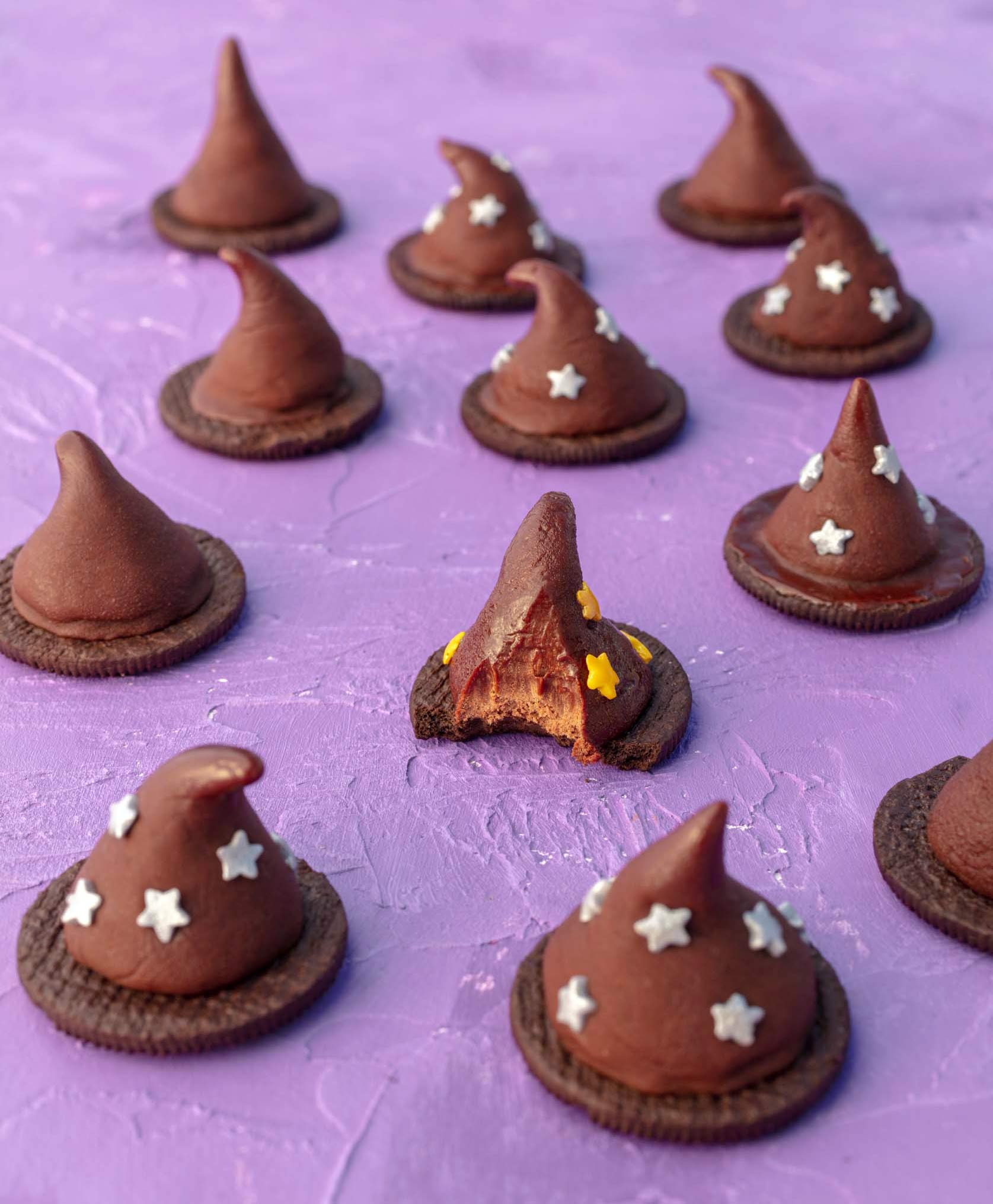 Vegan Halloween Cupcakes (Ghost Edition)
These vegan Halloween cupcakes, made by Strength and Sunshine, are gluten-free, dairy-free, vegan, and allergy-free. (I don't know about you but these look way more delicious than my allergy pills, haha.) The cupcakes are dark chocolate, and vanilla frosting is piped to look like ghosts.
This is another Nightmare Before Christmas recipe that kind of borders on being either a Halloween recipe or a Christmas recipe. These dark chocolate cookies are decorated to look like skeleton deer.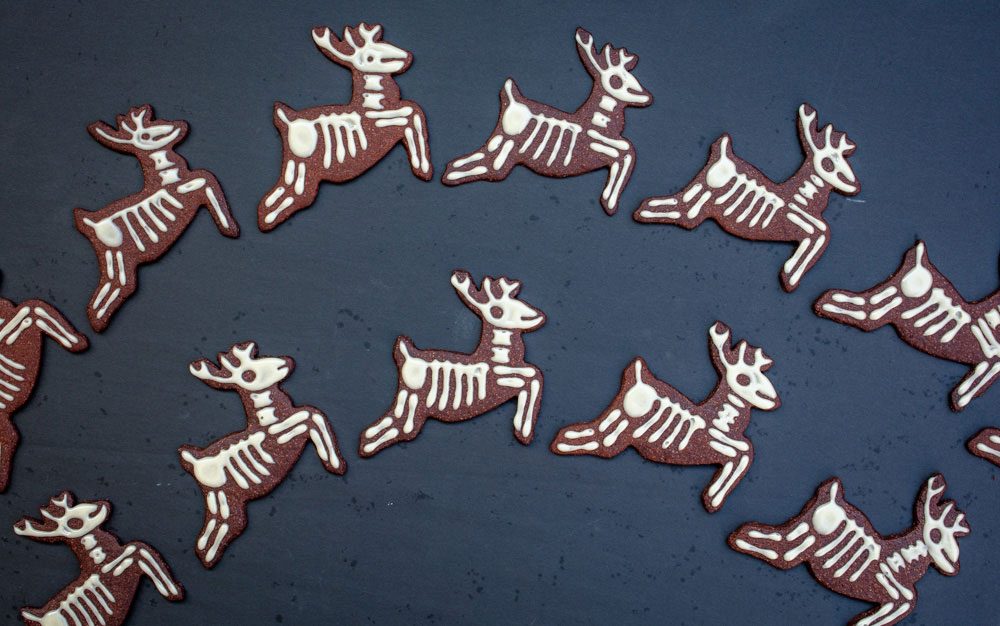 These vegan truffles are filled with chocolate and coconut. The brownie filling is dipped in fair trade chocolate and shaped like a bat.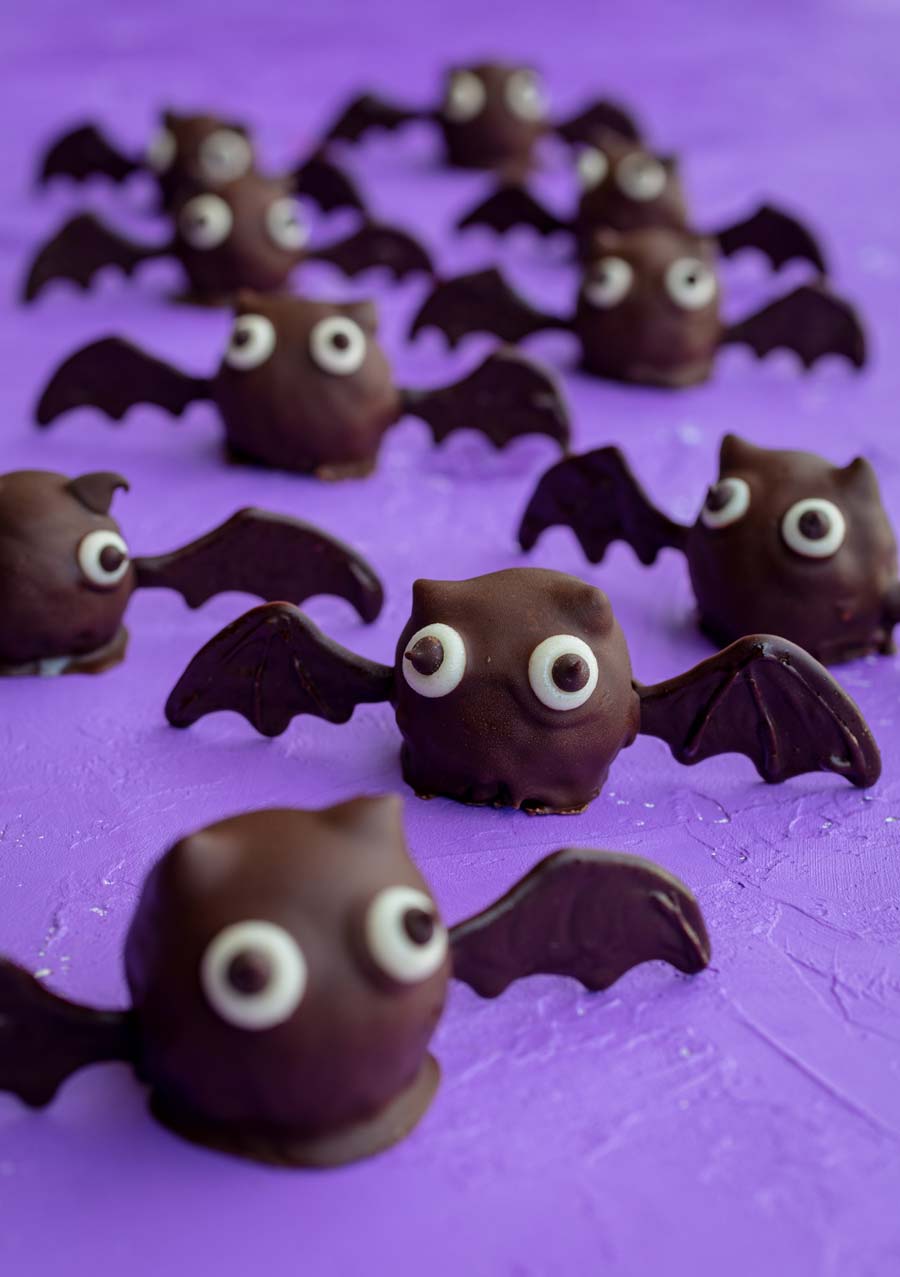 Vegan Halloween Cupcakes (Vampire Edition)
These vegan Halloween cupcakes, made by Mary Ellen, are gluten-free and vegan. These vanilla cupcakes have a strawberry jam filling that oozes out like blood when you bite into them with your vampire teeth.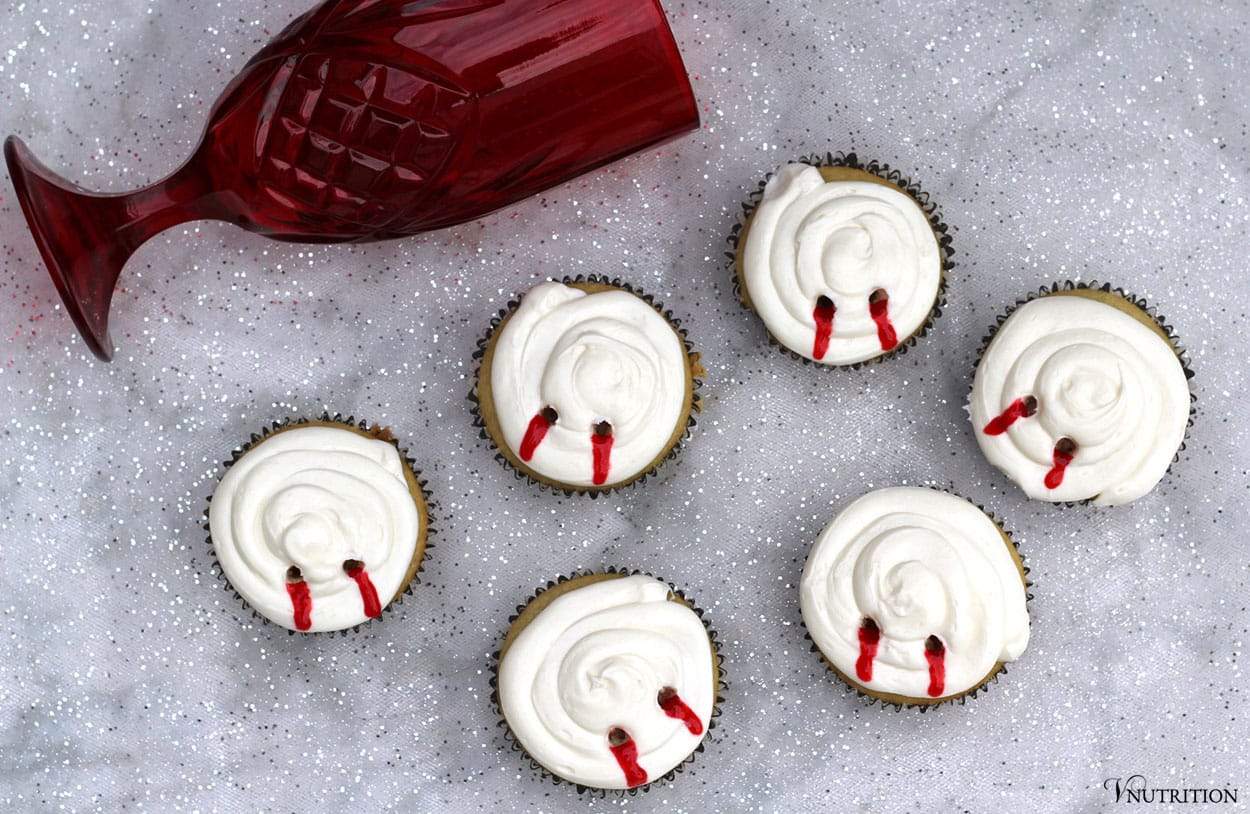 Some people might think that Halloween is too late in the year for ice cream. But I think ice cream is delicious year-round. This chocolate brownie ice cream is rich and decadent. The recipe has instructions for making chocolate bat wings for turning your ice cream into Halloween ice cream cones.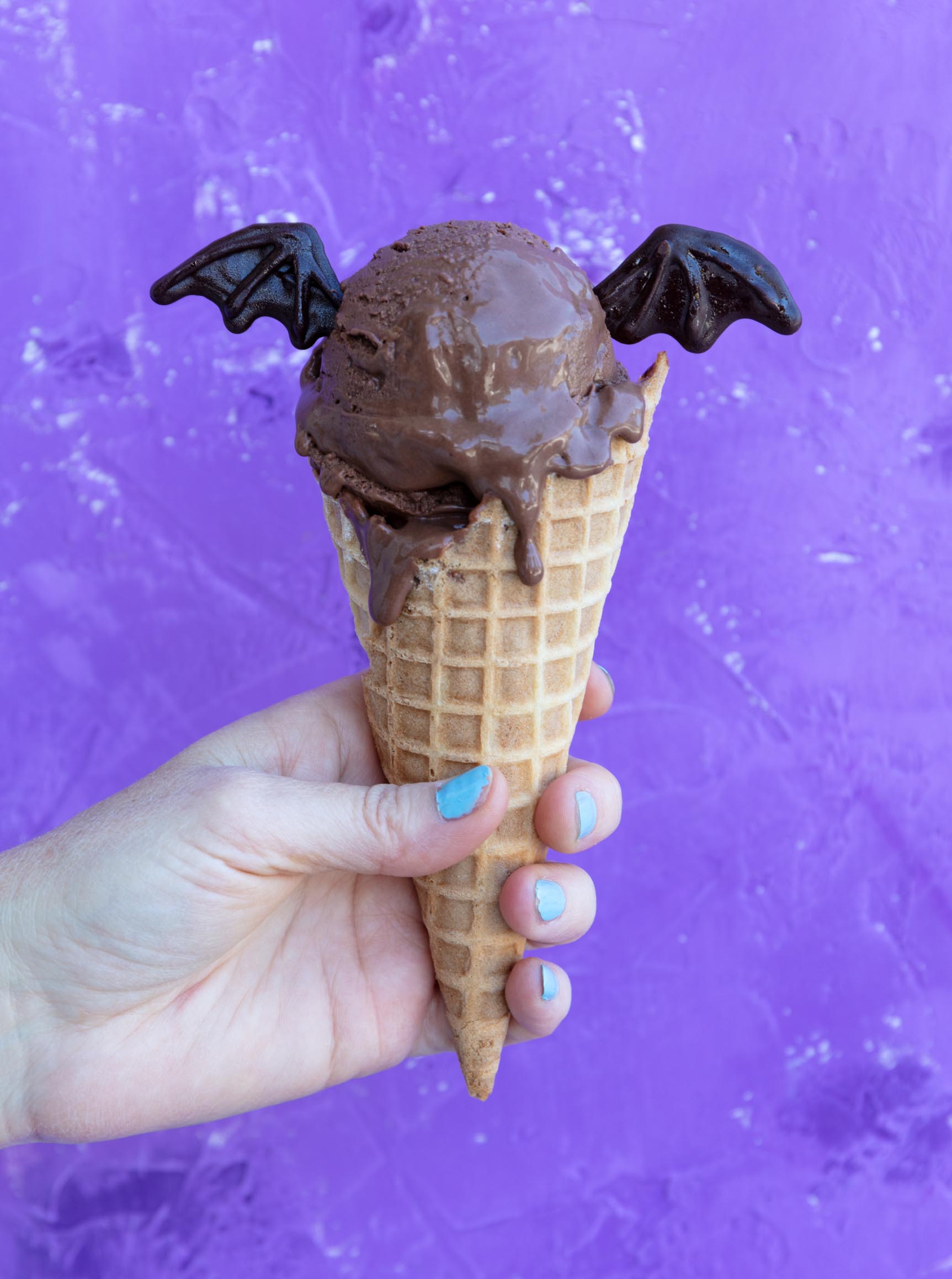 This mini vegan halloween cake is perfect for 2-3 people. The addition of black cocoa makes the chocolate layers the perfect color of the night. The purple blackberry buttercream frosting is a delicious complement. Purple and black are my 2 favorite Halloween colors together.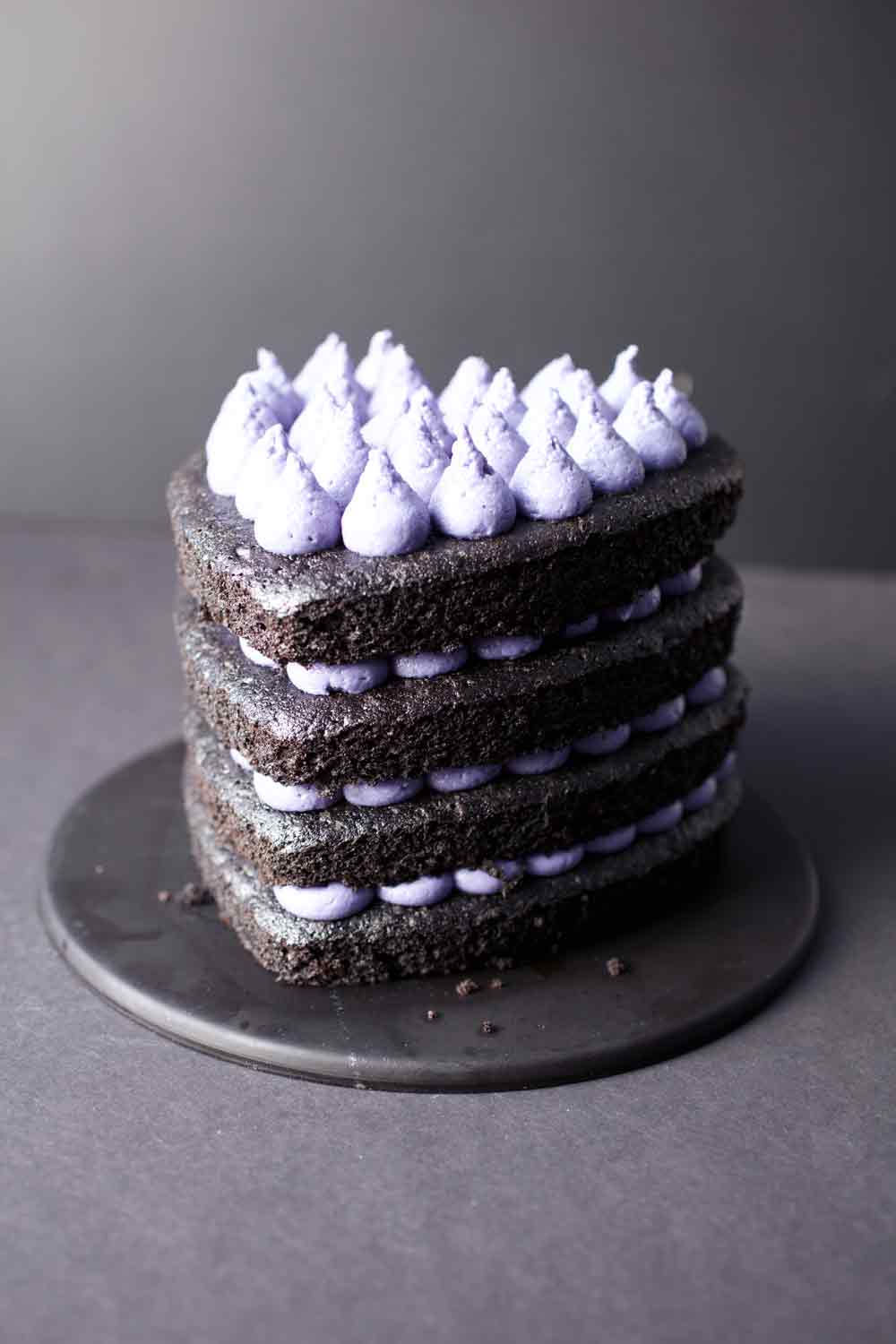 Spooky Toast
When my kids were little, I used to make them toast with pizza toppings. I called it pizza bread. It was my way of sneaking spinach into their little vegan diets. This Halloween toast from Eating By Elaine reminds me of that. Except Elaine's toast is way cuter.
These vegan Halloween crackers are easy to make at home. The flaky, buttery flavor from the tahini means no oil is needed for this recipe. These bat crackers are a fun addition to school lunches or Halloween party horror d'oeuvres.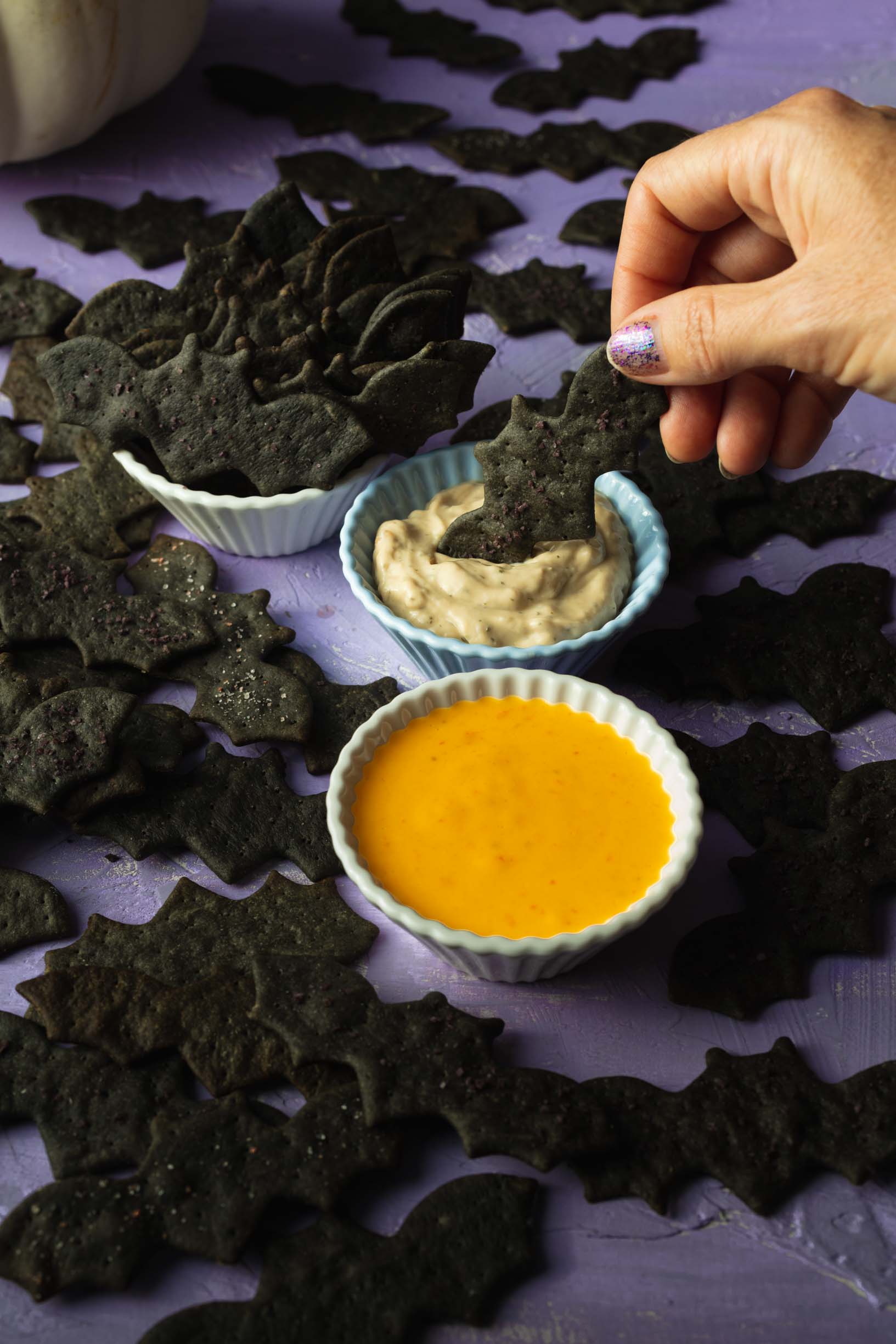 Vegan Halloween Candy Skulls
These vegan Halloween chocolate caramels have a pumpkin caramel filling. Kristina uses a skull mold to make them extra spooky.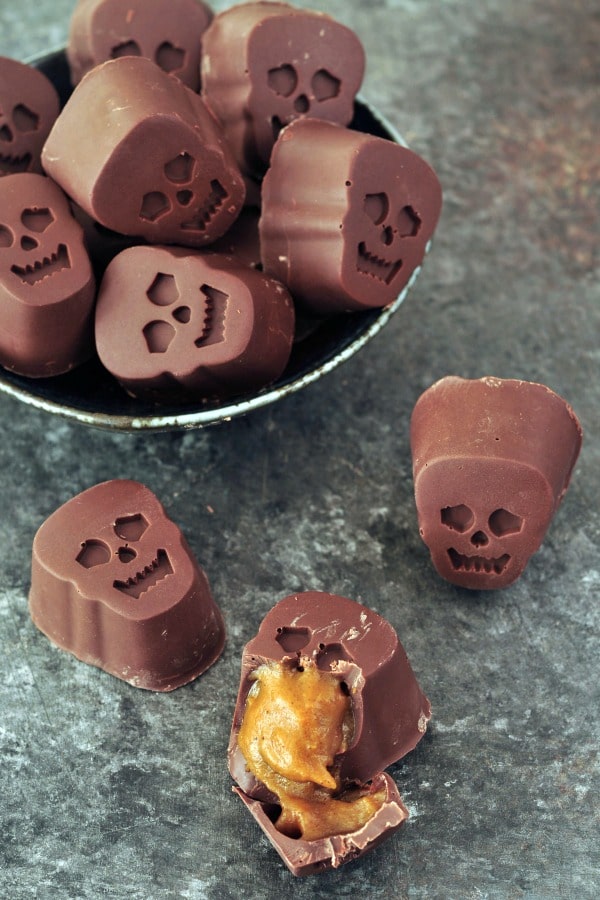 Vegan Halloween Candy Spiders
These vegan Halloween candy spiders from Rachel are like the Halloween edition of my chocolate peanut butter pretzel butterflies. If you have any kids in your life, you have no excuse not to make these for them. It's an easy Halloween recipe that requires no baking.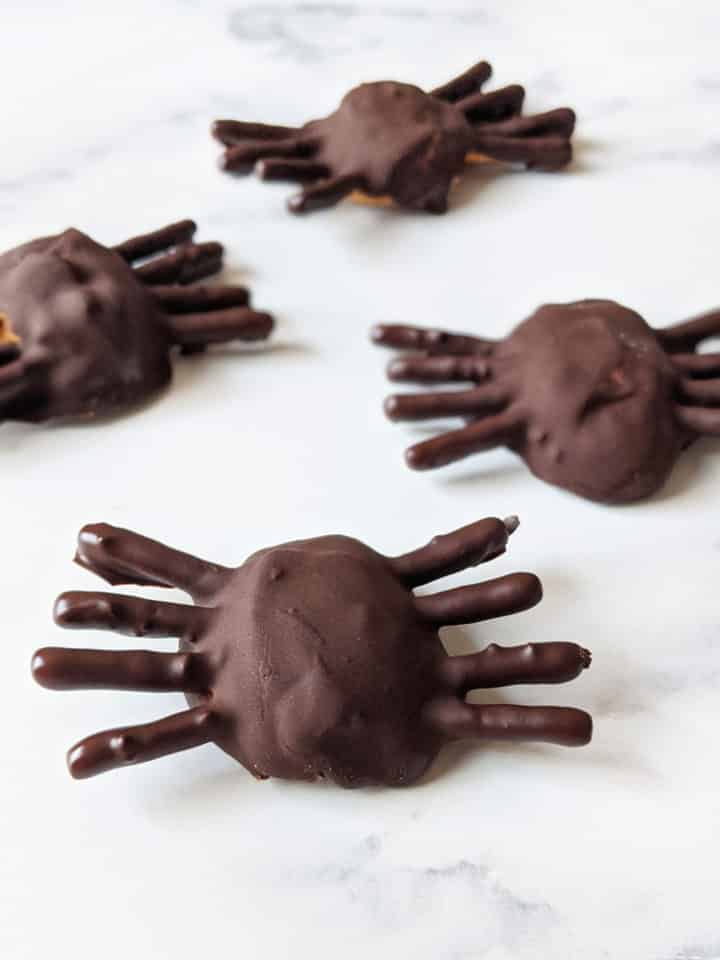 Vegan Halloween Candy You Can Buy At The Store
October is a busy month. Maybe you don't want to make your own candy from scratch. Or maybe your neighbors' kids aren't allowed to eat your homemade vegan halloween snacks from your kitchen. If any of these apply to you, here's a list vegan Halloween candy you can buy.
This first list is for those of you who get more than a dozen trick-or-treaters and aren't rich. The sugar in these candies is not verified as vegan, and the majority of the companies who make these candies have been known to use sugar filtered through animal bone char in their other products. So, even though many vegans feel comfortable buying these candies, this is a personal choice based on your comfort level (and income bracket). Everything in this list costs less than 25¢ each.
skittles
jolly ranchers
sour patch kids
dum dums
laffy taffy
runts
blow pops
smarties
sweettarts (not the chewy ones)
swedish fish
air heads
dots
atomic fire balls
zots
twizzlers
fun dip
ring pops
This list is for those of you who are Level 5 vegans and avoid all sugar unless you have verified its source and how it's been filtered. These are also good options for those of you who don't get very many trick-or-treaters and can afford to spend more than a quarter on each piece of candy.
cocomels
enjoy life chocolate minis
surf sweets
yum earth lollipops, giggles, and fruit snacks (their gummy bears are NOT vegan)
unreal peanut butter cups (vegan reeses) and chocolate coconut bars (vegan mounds)
no nos and anything else from no whey foods
Trader Joe's Organic Pops
Do you have a favorite Halloween recipe? Tell me about it! You can email me or message me through instagram.
If you like Halloween, you might also like my goth birthday party post from last year and my 2017 Halloween Party post.
☆☆☆☆☆☆☆☆☆☆
I have received permission from each recipe creator listed in this roundup to feature their recipe and linkback to their original recipes.
☆☆☆☆☆☆☆☆☆☆